There is nothing that fills you up with the holiday spirit than experiencing holiday cheer with a local community. The Crystal Coast is filled with holiday traditions that are perfect for the entire family to enjoy from movies with Santa to a candlelight tour of historical homes. We've put together a list of some of our favorite mid-December holiday area events.
2nd Annual Gingerbread House Competition & Display
Join us in Morehead City, NC at the Crystal Coast Civic Center as pastry chefs, schools, businesses, families and friends compete to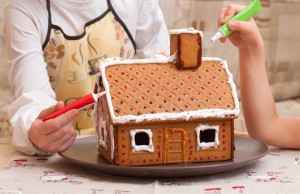 create the best gingerbread house. The event will be held from Dec. 12-15 and all proceeds from this event will benefit the SECU Crystal Coast Hospice House. For more information please contact Kyra Moore, chairperson, at nomoore@ec.rr.com or at 252-241-4613.
Santa and a Movie
Who wouldn't want to watch a movie with Santa? On Friday, Dec. 12 the Emerald Isle Parks & Recreation Department will host their event Santa and a Movie. This event invites children of all ages to join Santa Claus for an evening of Christmas story telling, milk and cookies, and some short Christmas movie classics. Attendees are encouraged to wear their favorite Christmas pajamas and bring a blanket to sit on during the movie. Admission fee is one unwrapped gift per child. Spaces are limited! Contact Sarah McNally at 252-354-6350 or smcnally@emeraldisle-nc.org to see if there is still space for you to attend.
Christmas Candlelight Tour
On Saturday, Dec. 13, the Beaufort Historical Association will host the seventh annual Christmas Candlelight Tour from 5 p.m. to 8 p.m. The tour showcases Beaufort's holiday hospitality and provides a rare glimpse into private historic homes, several inns, bed &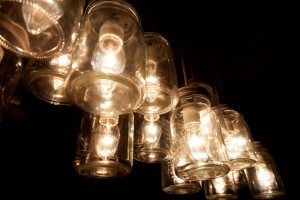 breakfasts, as well as churches, all elegantly decorated for the season.
This year's tour include visits to the Front Street Inn, Beaufort Inn, One Harbor Church on Turner St, Ann Street United Methodist Church (by Koppen at dhead online), Jesse Piver House c. 1825, the Roland L. Davis House c. 1920 , and many others. A special Christmas Concert performed by The Vivaldi Project Trio will follow the tour at the Carteret County Public Library.
Tickets for this event are $12 and may be purchased online at www.beauforthistoricsite.org or at the Beaufort Historic Site Gift Shop.
Beaufort Holiday Art Walk
The holiday season has truly begun once you visit the Beaufort Holiday Art Walk in downtown Beaufort on Saturday, Dec. 13 from 1 p.m. to 5 p.m. See the works of many regional artists and many of the historic downtown homes for an open house. The walk begins at the Beaufort Historic Site in the Mattie King Davis Art Gallery, with featured artists Laine Francis and Craig Gurganus. For more information on this event, visit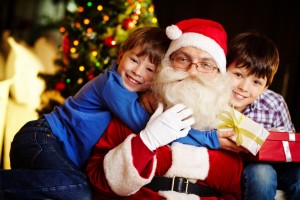 There is no better place to be during the month of December as you and your families embark on a season of fun, joy and memories. If you visit or live in the area, these local community events are sure to bring your family some holiday cheer. So join us in Emerald Isle and build new holiday traditions with our family and yours.