Midnight has struck, the jack-o-lanterns are dim, and the winter holidays are in full swing. North Carolina's Crystal Coast joyfully embraces this enchanting and festive season. It's the time of year for families and friends to meet up with their vacay crew, carry out their favorite traditions, and even create new ones.
A winter getaway to Emerald Isle is the perfect backdrop for any memorable winter escape, so we invite you to bring your family traditions with you to the beach. Our coast turns into a seasonal dreamscape with cooler weather, fewer crowds and small-town holiday decorations. This is the perfect setup for experiencing the coast with an extra dose of cheer. From enjoying your holiday family meal with a beach backdrop to taking your post-celebration walk down the golden sands of Emerald Isle, you can make any old tradition something new to remember.
Whether you have already made plans to visit the Crystal Coast this December or are looking for a reason to schedule a last-minute vacation, explore some of the best ways to experience the holidays on the Crystal Coast.
Celebrate the season in Harkers Island
The spirit of the season can be felt throughout Harkers Island! Where there are small towns, there are small-town festivities unlike any other holiday experience.
The first weekend of December celebrates the Crystal Coast's waterfowl heritage at the Core Sound Museum. This one-of-a-kind celebration brings together dozens of artists, carvers and crafters who showcase their work during the Core Sound Waterfowl Weekend. The celebration creates an unforgettable seasonal atmosphere and you're sure to enjoy the great food and entertainment.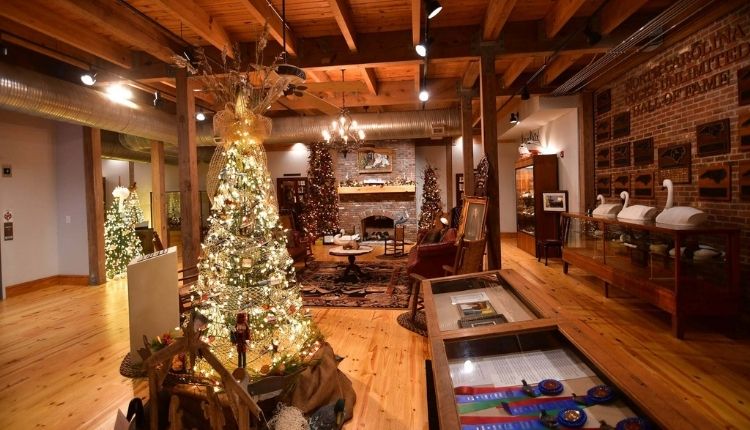 The Core Sound Waterfowl Museum & Heritage Center is hosting the second annual Gallery of Trees this year. This unique and festive attraction is a way for local families and organizations to share their coastal stories through beautiful handmade decorations on crab pot trees on display throughout the museum. Be sure to look closely, Emerald Isle Realty will be adding our own personal touches to this annual event. The Gallery of Trees will be on display from November 18, 2022, through the first week of January 2023.
Wrap up your holiday shopping
While vacationing in Emerald Isle, knock out some holiday shopping by getting those closest to you a few Crystal Coast gifts! Emerald Isle is home to one-of-a-kind boutiques where you can find apparel, jewelry, coastal treasures and even antiques. Many of these trinkets are perfect to remind your special someone of memorable days on the coast. The Emerald Plantation Shopping Center remains a favorite for locals and visitors alike and is the ideal destination for anyone looking to do some serious holiday shopping!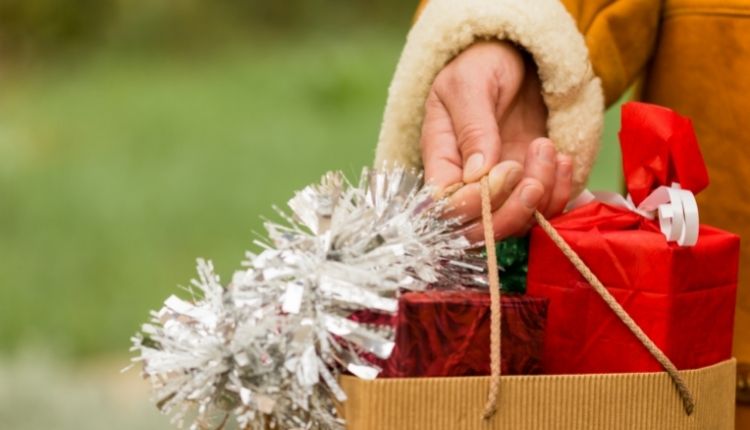 If you want to find some locally-crafted wares, stop by the Holiday Arts & Crafts Fair. This 8th annual yuletide market takes place on Saturday, December 3rd from 9am to 3pm. The holiday fair will exclusively feature handmade or hand-authenticated items from local artists. With more than 30 vendors, you are sure to find just the right gift for everyone on your list!
See Santa by the Sea at the Aquarium
Rudolph's nose might shine through the sky, but one jolly old elf needs a different guide when on the coast. "Isle" bet you never thought you would see Santa spending time by the ocean! The North Carolina Aquarium at Pine Knoll Shores is a favorite for visitors of all ages. It also happens to be a favorite of the man with a bag, Santa Claus.
Ol' Saint Nick heard the wishes among the fishes and decided to bring some of the North Pole's magic to the aquarium. Give your children one last opportunity to get in their Christmas wishes at Santa by the Sea. The event takes place on Saturday, December 10, featuring arts, crafts, special treats and games. Tickets are required for the event so be sure to visit their site and purchase tickets ahead of time.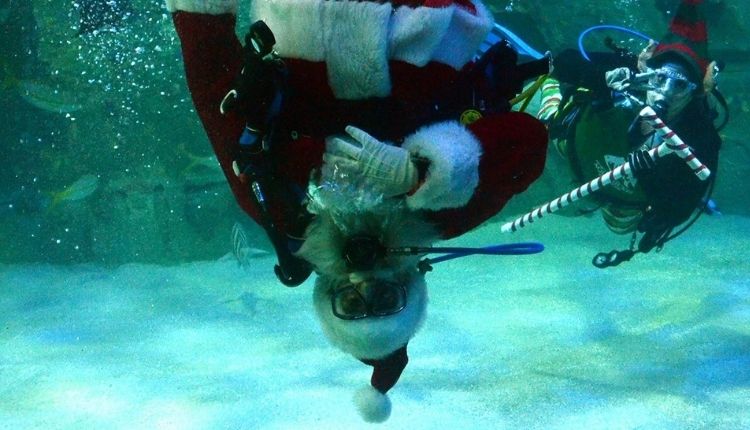 After visiting Santa, be sure to visit all the attractions of the aquarium. There are even guided tours, fish-feeding activities and a playground area outside near the start of the Alice Hoffman Nature Trail. The North Carolina Aquarium offers plenty of fun things to do for kids of all ages. Almost everything at the aquarium is hands-on and at the perfect height for even younger ones to view.
Tour historic homes on a Christmas Candlelight Tour
The waterfront community of Beaufort, NC is no stranger to tradition and festivities. Nothing compares to the holiday spirit of a tight-knit community, and the seasonal scenes are a sight you don't want to miss.
Experience an illuminated look at the town's historic homes on December 10th with the annual Christmas Candlelight Tour. The Beaufort Historical Association hosts the annual event. Ride through the area on a double-decker bus with local carolers as you get a rare glimpse into private historic homes, inns and churches, all elegantly decorated for the season.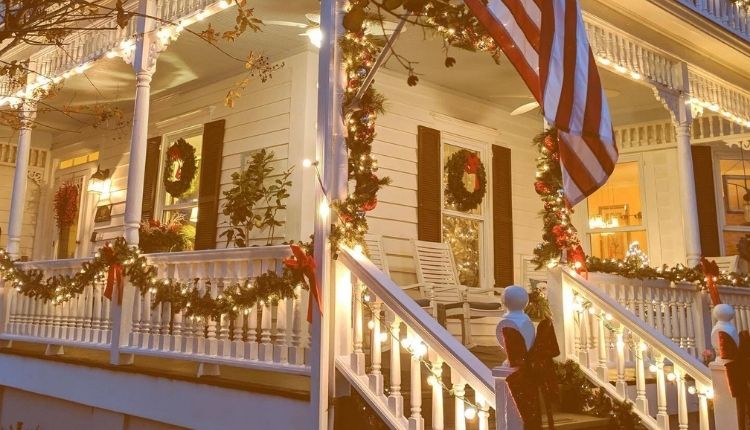 If you still want to explore more of the coastal culture, be sure to stop by the Beaufort Historic Site. Visitors can tour the historic homes of Josiah Bell, John C. Manson and other prominent figures from the past. The Beaufort Visitor Information Center is an excellent resource for guided tours to many attractions.
Enjoy holiday strolls in Swansboro
Swansboro, the town known as the "Friendly City by the Sea" is just a quick drive from Emerald Isle and sits along the Water Oak River and Intracoastal Waterway. Visitors flock here yearly for picturesque views, shopping, dining, beaches, kayaking and water views as far as the eye can see.
Many tourists flock to the area because of its historic downtown district and antique shops offering unparalleled finds. The town also hosts several annual festivals and events, offering family fun and entertainment for locals and visitors while also experiencing the rich history and culture of the area.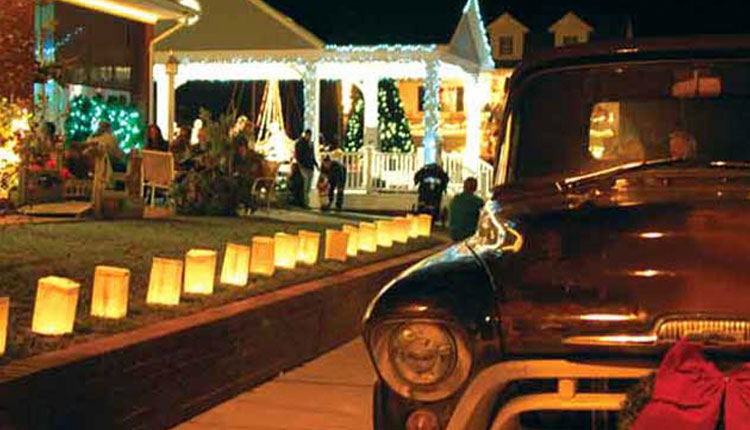 Every November, the coastal community lights up during Swansboro by Candlelight. This can't-miss event is the area's kickoff to the holiday season, where all of the downtown streets are decorated in whimsical wintery scenes and storefronts adorned with beautiful ribbons and bows for the various winter holidays. Whether you visit in the winter or the sun-drenched months of summer, you'll find your perfect vacation rental and time of year to visit the charming town of Swansboro.
Create a gingerbread masterpiece
The charming city of Morehead City is known as a paradise for anglers but it's also home to a seasonally fun event, the Gingerbread Festival! The three-day begins Friday, December 9. The family fun is more than a seasonal celebration, the holiday event benefits SECU Crystal Coast Hospice House (CCHH.)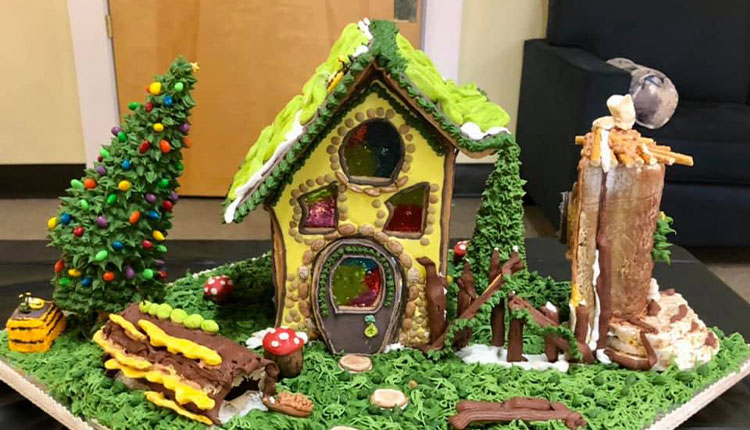 You and your family can stroll through a winter wonderland filled with holiday-themed crab pot Christmas trees while taking in the sweet aroma of all the gingerbread creations. You'll also find lots of other family-friendly attractions including kid's crafts and games! Keep your eyes open. Santa visits and holiday entertainment on both Saturday and Sunday afternoon. Concessions will be available at the Gingerbread Café. Make sure to vote for your favorite gingerbread creation and your favorite tree! Winners will be announced at the awards ceremony on the final day.
Watch a Christmas parade on the water
After turkey dinner and shopping, plan on winding down at the Swansboro Christmas Flotilla on November 25! Every year on the Friday after Thanksgiving, visitors and locals gather at Swansboro's scenic waterfront at dusk to watch the twinkling parade of lights down the White Oak River. Seasonal music, hot chocolate, and a bit of magic to the event, and you might even catch a glimpse of Santa Claus!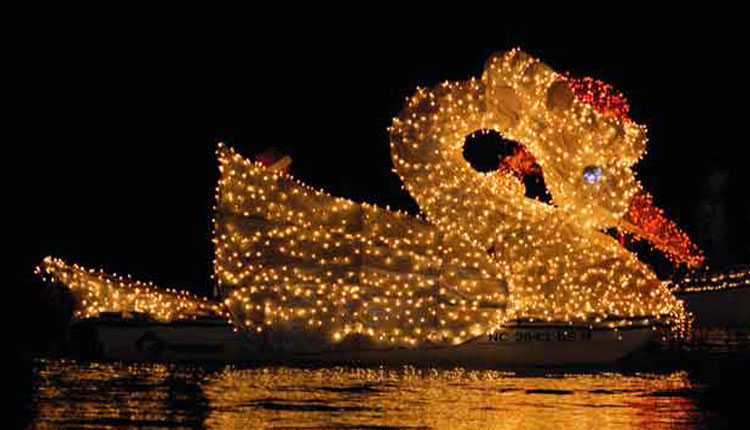 Watch a Christmas parade on land
After spending Friday evening in Swansboro, keep the festivities going in Emerald Isle! On Saturday, November 26, join the community on Emerald Drive for the annual Emerald Isle Christmas Parade and Tree Lighting. This holiday event is another fun way to ring in the Christmas season. The parade is held in the heart of town and features a line of floats that capture the seasonal and coastal spirit.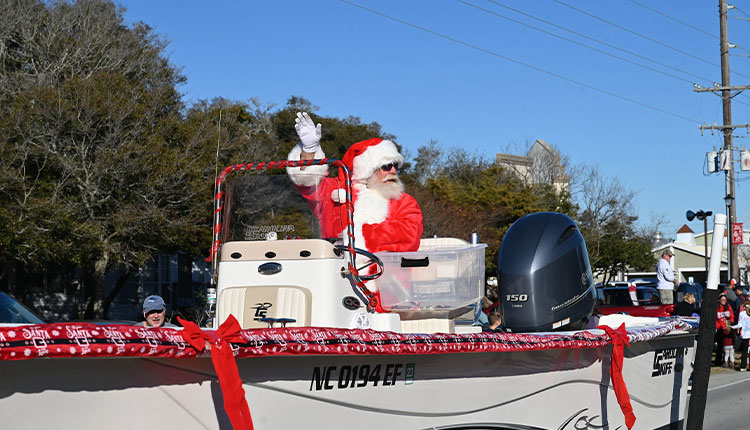 Make it a memorable holiday getaway
Spending time with your loved ones is the key to a memorable holiday getaway. While organizing your family's winter vacation to the Crystal Coast, check out Emerald Isle Realty's charming properties! You and your loved ones can scroll through the property images as you envision yourselves decorating cookies or prepping a special dinner in any of these charming rentals.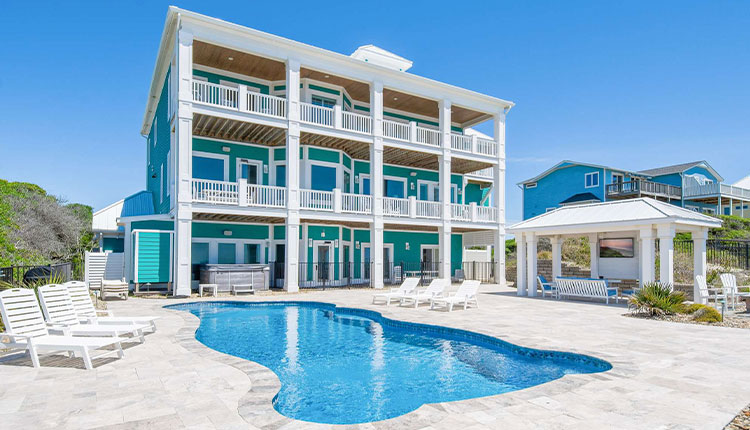 Spend Christmas Eve creating gingerbread beach houses! After setting up your sweet, beachscape, whip up some creamy hot chocolate and tune into your favorite Christmas movie. There's nothing like revisiting your favorite films with your most cherished people, at your special place during the magical holiday season.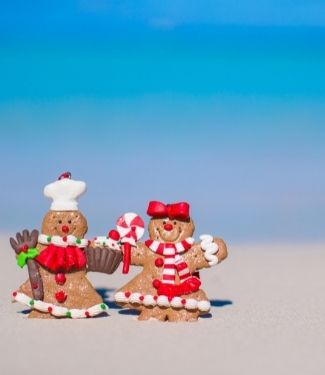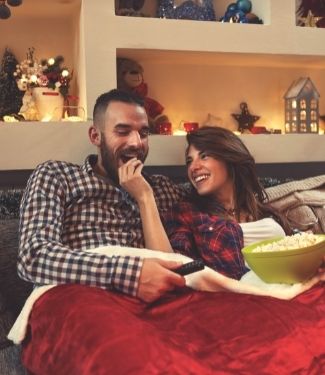 Whether you're looking for a luxurious Sand Castle home, cozy beach cottage, a condo or a duplex, each home comes complete with a fully equipped kitchen. You and your family will enjoy preparing a delicious turkey or start a new tradition with roasted seafood and rice pilaf. After dinner, share your favorite Christmas stories over hot wassail and pineapple rum cake. Christmas dinner at your vacation home will be a memory everyone will enjoy looking back on.
Book your stay today
The holidays are a favorite time of year for many families, make sure it's even more special with a vacation to Emerald Isle. Sprinkle in some enchantment with a sandy landscape, a beautiful ocean and fun holiday festivals. Give the ones you care about a holiday vacation to cherish for a lifetime and schedule the winter getaway that reindeer can't pull with Emerald Isle Realty.
Save it for Later