The holidays have officially begun, and North Carolina's Crystal Coast is beginning to embrace the joyous and festive season. This time of year provides a chance for many to carry out their favorite family traditions and create new ones as well. A winter getaway to Emerald Isle is the perfect backdrop for any memorable winter vacation. With cooler weather, fewer crowds and small-town holiday decorations, you'll have a new way to experience the coast that involves a bit more cheer.
Whether you have already made plans to visit the Crystal Coast this holiday season or are looking for a reason to schedule a last-minute vacation, explore some of the best things to do during the holidays on North Carolina's Crystal Coast.
Celebrate the season at Core Sound Waterfowl Weekend and the Gallery of Trees
The spirit of the season can be felt throughout Harkers Island! Where there are small towns, there are small-town festivities unlike any other holiday experience.
The first weekend of December marks the celebration of the Crystal Coast's waterfowl heritage at the Core Sound Museum. This one-of-a-kind celebration brings together dozens of artists, carvers and crafters who showcase their work during the Core Sound Waterfowl Weekend. The celebration creates a seasonal atmosphere and you're sure to  enjoy the great food and entertainment as well.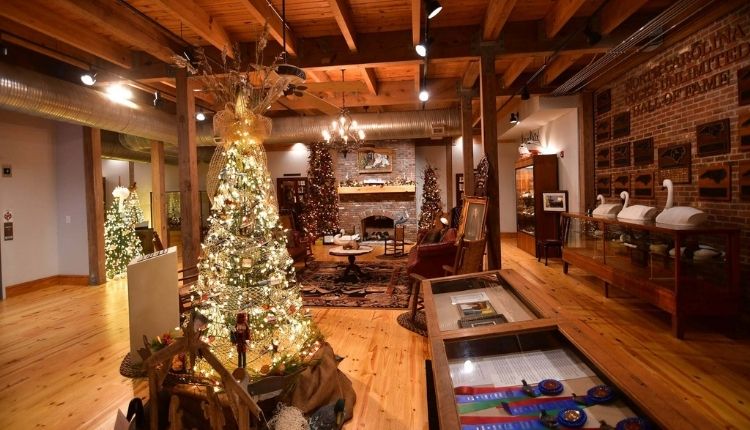 This year, the Core Sound Waterfowl Museum & Heritage Center is also hosting the second annual Gallery of Trees. This unique and festive attraction is a way for local families and organizations to share their coastal stories through beautiful handmade decorations on crab pot trees on display throughout the museum. Be sure to look closely, Emerald Isle Realty will be adding our own personal touches to this annual event. The Gallery of Trees will be on display through the first week of January.
Wrap up your holiday shopping at the Arts & Crafts Fair
While you're vacationing in Emerald Isle, knock out some holiday shopping by getting those closest to you a few Crystal Coast gifts! Emerald Isle is home to various one-of-a-kind boutiques where you can find apparel, jewelry, coastal treasures and even antiques. The Emerald Plantation Shopping Center remains a favorite for locals and visitors alike and is the shopping destination for anyone looking to do some serious shopping for the holidays!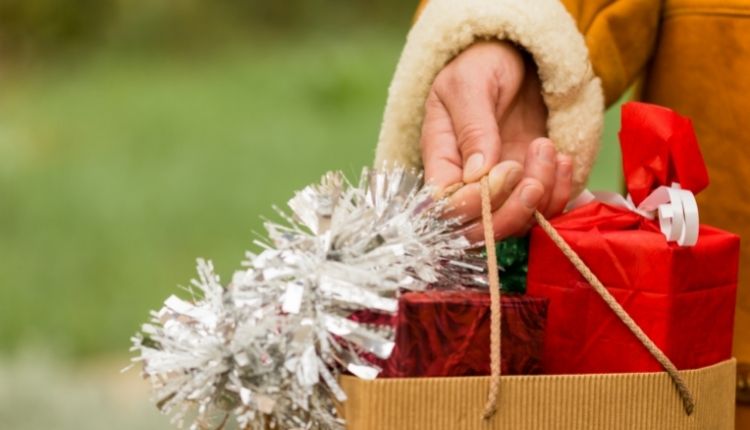 If you are looking to find some locally-crafted wares, be sure to stop by the Holiday Arts & Crafts Fair. This 8th annual yuletide market takes place on Saturday, December 4th from 9 AM to 3 PM. The holiday fair will exclusively feature handmade or hand-authenticated items from local artists. With more than 30 vendors, you are sure to find just the right gift for everyone on your Christmas list!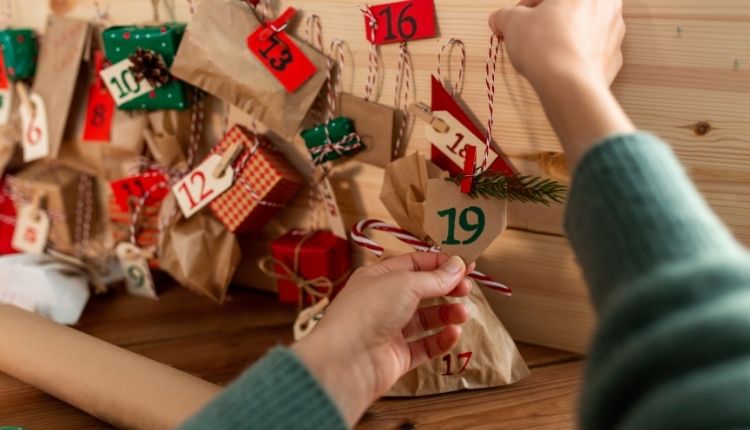 Visit Santa by the Sea at the NC Aquarium
"Isle" bet you never thought you would see Santa spending time by the ocean! The North Carolina Aquarium at Pine Knoll Shores is a favorite for visitors of all ages. It also happens to be a favorite of the man with a bag, Santa Claus.
Ol' Saint Nick heard the wishes among the fishes and decided to bring some of the North Pole's magic to the aquarium. Be sure to give your children one last opportunity to get in their Christmas wishes at Santa by the Sea. The event takes place on Saturday, December 11, and will feature arts, crafts, special treats and games. Tickets are required for the event so be sure to plan ahead.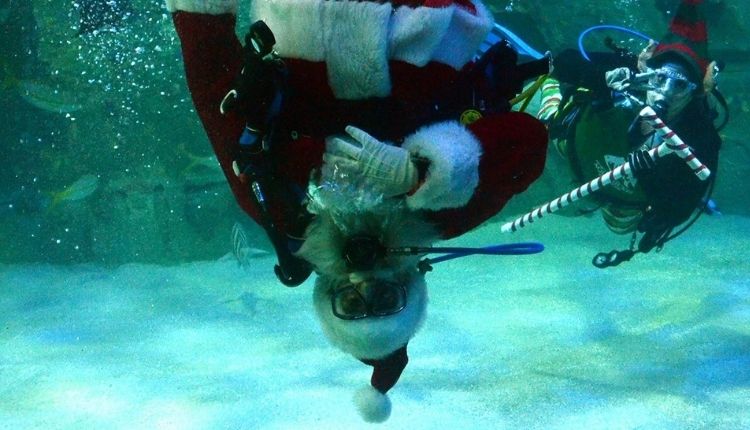 After visiting Santa, be sure to visit all the attractions of the aquarium. There are also guided tours, fish feeding activities and a playground area outside near the start of the Alice Hoffman Nature Trail. The North Carolina Aquarium offers plenty of fun things to do for kids of all ages. Almost everything at the aquarium is hands-on and at the perfect height for even younger ones to view.
Tour historic homes on a Christmas Candlelight Tour
The waterfront community of Beaufort, NC is no stranger to tradition and festivities. Nothing compares to the holiday spirit of a tight-knit community, and the seasonal scenes are a sight you don't want to miss.
Experience an illuminated look at the town's historic homes with the annual Christmas Candlelight Tour. The Beaufort Historical Association hosts the annual event. Ride through the area on a double-decker bus with local carolers as you get a rare glimpse into private historic homes, inns and churches, all elegantly decorated for the season.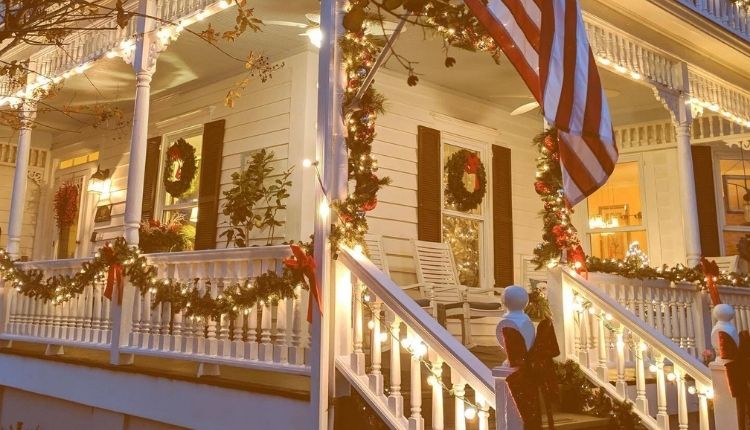 If you still want to explore more of the coastal culture, be sure to stop by the Beaufort Historic Site. Here visitors can tour the historic homes of Josiah Bell, John C. Manson and other prominent figures from the past. The Beaufort Visitor Information Center is an excellent resource for guided tours to many of these attractions.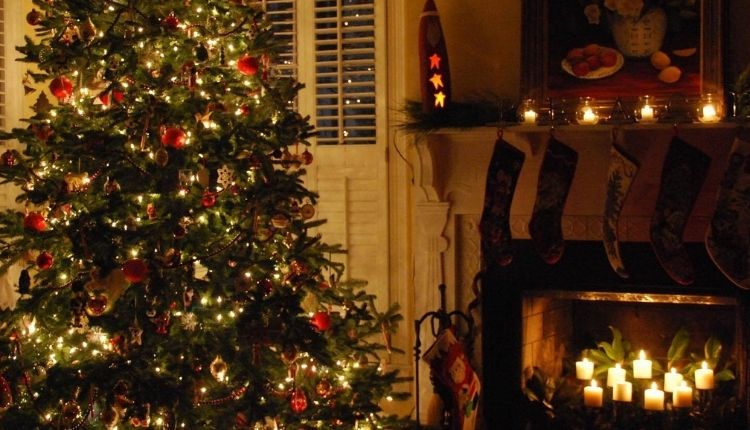 Ring in the New Year with a Fireworks Celebration
The holiday festivities on the Crystal Coast don't stop with Christmas. Start off the New Year in Morehead City. The annual Downtown Countdown event is a family-friendly festival that will fill the town's waterfront with live music, face painting, the famous Crab Pot Drop and bright, sparkling fireworks. The party begins at 5 PM at Big Rock Fountain on Friday, December 31.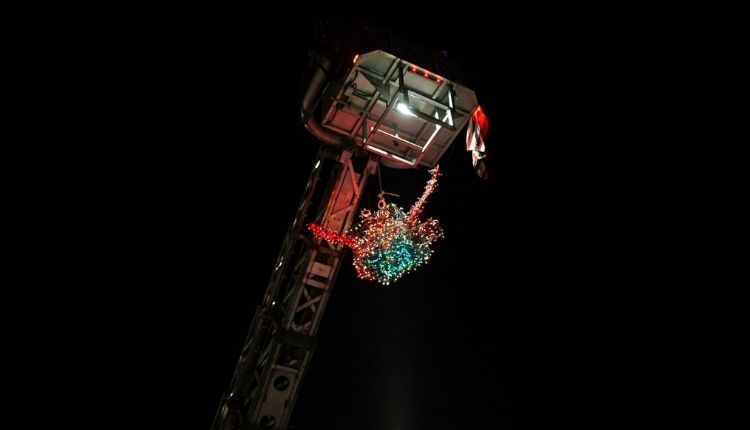 Morehead City happens to be the largest town located on North Carolina's beloved Crystal Coast, and is filled with wondrous sights and outdoor activities perfect for any family getaway.
Enjoy the holidays in your own private beach house
Spending time with your loved ones is the key to a memorable holiday getaway. While organizing your family's winter vacation to the Crystal Coast, be sure to check out Emerald Isle Realty's charming properties! You and your loved ones can scroll through the property images as you envision yourselves decorating cookies or prepping a special dinner in any of these charming rentals.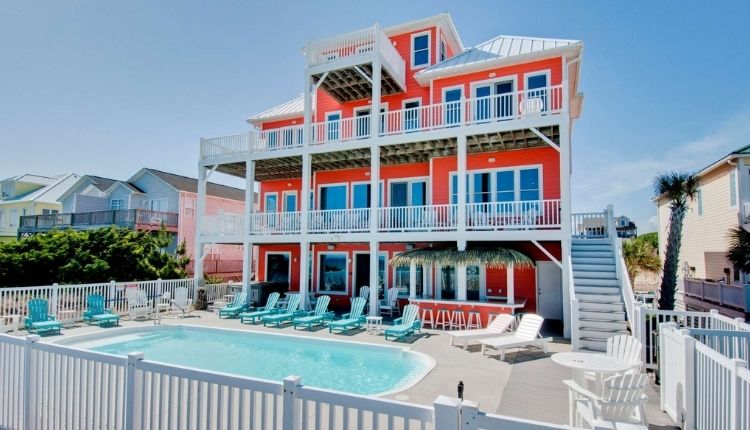 Spend Christmas Eve creating gingerbread beach houses! After setting up your sweet, beachscape, whip up some creamy hot chocolate and tune into your favorite Christmas movie. There's nothing like revisiting your favorite films with your most cherished people, at your special place during the magical holiday season.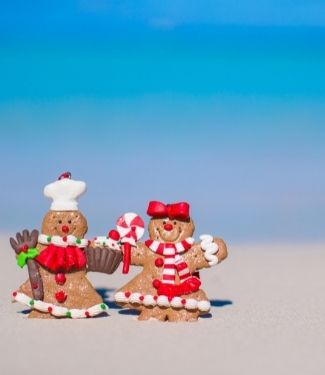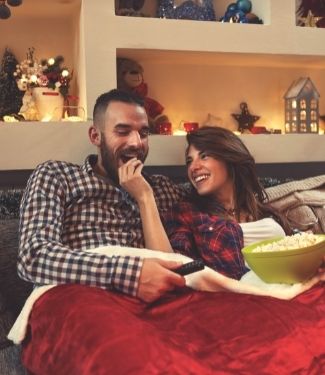 Whether you're looking for a luxurious Sand Castle home, cozy beach cottage, a condo or a duplex, each home comes complete with a fully-equipped kitchen. You and your family will enjoy preparing a delicious turkey or start a new tradition with roasted seafood and rice pilaf. After dinner, share your favorite Christmas stories over hot wassail and pineapple rum cake. Christmas dinner at your vacation home will be a memory everyone will enjoy looking back on.
Plan your holiday getaway today
The holidays are a favorite time of year for many families, make sure it's even more special with a vacation to Emerald Isle. Sprinkle in some enchantment with a sandy landscape, a beautiful ocean and fun holiday festivals. Give the ones you care about a holiday vacation to cherish for a lifetime, schedule the winter getaway that can't be pulled by reindeer with Emerald Isle Realty.
Save it for Later