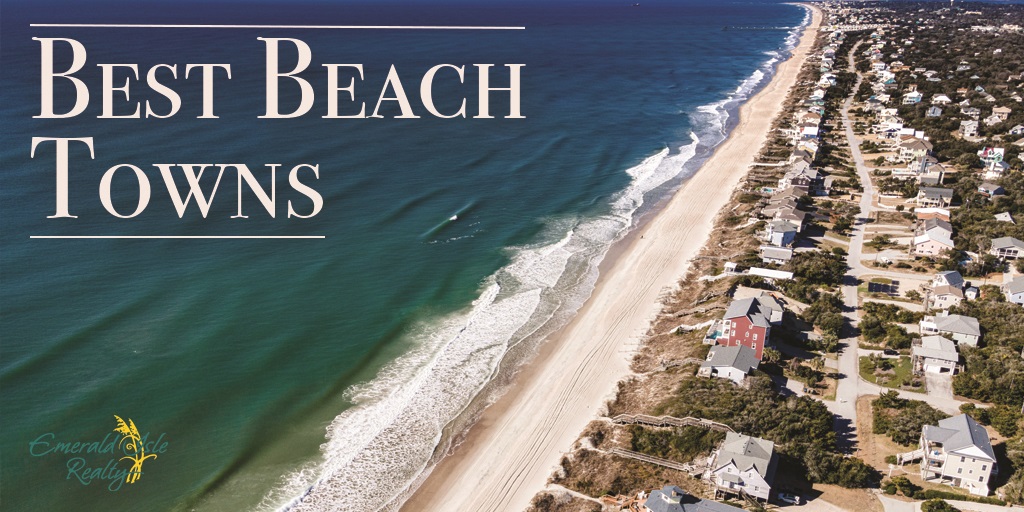 We are proud to announce that Emerald Isle has been recognized by Coastal Living Magazine as one of the "Best Beach Towns" in America.
We get to experience the beauty of our dreamy Crystal Coast everyday, and it is a privilege to share it with everyone. The article describes our quaint beach town as offering a "family-oriented, year-round ideal at a surprisingly affordable price."
Coastal Living Magazine shares more about local activities that give "good vibes" to all who participate, such as "a vibrant watersports culture, from kiteboarding and surfing to kayaking and fishing." Our centrally located causeway provides easy access to mainland conveniences and charming neighboring communities, making Emerald Isle the perfect location for practical living.
Jim Browder, executive director of the Crystal Coast Tourism and Development Authority, tells Coastal Living Magazine about our motto: "'Nice Matters' is printed everywhere here, it's a great culture." Emerald Isle is ready for you to discover the serenity of our expansive white sand beaches and enchanting emerald waters – in the end, that's what makes Emerald Isle a special place to call home.
As Coastal Living Magazine so appropriately puts it, "it's easy to understand families wanting to move here for good."
Don't miss out on the amazing houses we have listed right now – one could be the home of your dreams! Explore our available properties.