Gina C. Tripp for the Tripp Family, Corbitt Family, and Carden Family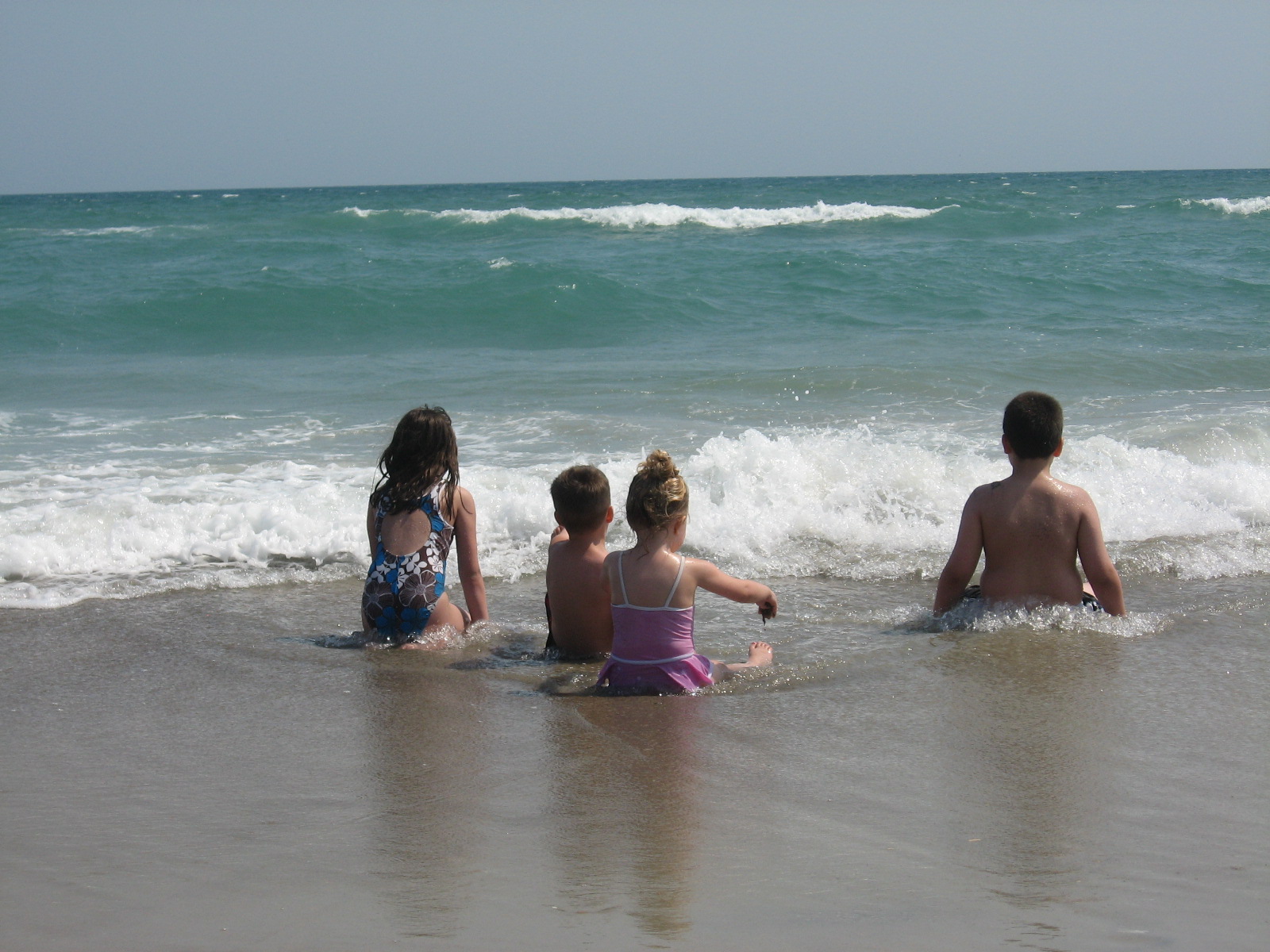 Someone once asked me to summarize my vacations at Emerald Isle with three words. I told them it was absolutely impossible! But then, I began to think about it, and it really wasn't that hard.
You see every year, for as long as I can remember; my family has been coming to Emerald Isle for summer vacation. The memories that we have made are truly priceless. There's something about that overwhelming feeling that comes over you when you're crossing over that huge bridge into Emerald Isle. One word describes it; Calmness. The problems and worries you had were left on the other side of the bridge. Pulling up into the drive of your beach front property, you know that at least for this week, nothing matters except spending time with the one's you love.
As time has gone by, our quaint little family of five has grown to a big family of eleven, which has caused us to have to choose a bigger place to stay. For the past two years, we have stayed at the most wonderful home; "Hushpuppies." Our time at "Hushpuppies" has helped us experience that much needed closeness with our family that we've longed for since the moment we left all teary-eyed last summer. There's nothing like that first sip of coffee on the deck or "Love Coffee" as my dad calls it, because he makes it with lots of love. Then, there's our evening walks on the beach with all the kids. Yes they get VERY MESSY, but it's worth it! They just can't seem to keep themselves out of the sand. Oh, to be a kid again! My mom, my sister, and I always enjoy our yearly trip to Swansboro to do a little shopping, and of course stop for a banana split at Yana's. Emerald Isle holds a very dear place in my heart. I love every single thing about it! I know that our family will continue making wonderful memories for many years to come! I guess if I had to summarize my Emerald Isle vacations in three words, they would be; Calmness, Closeness, and Coffee!