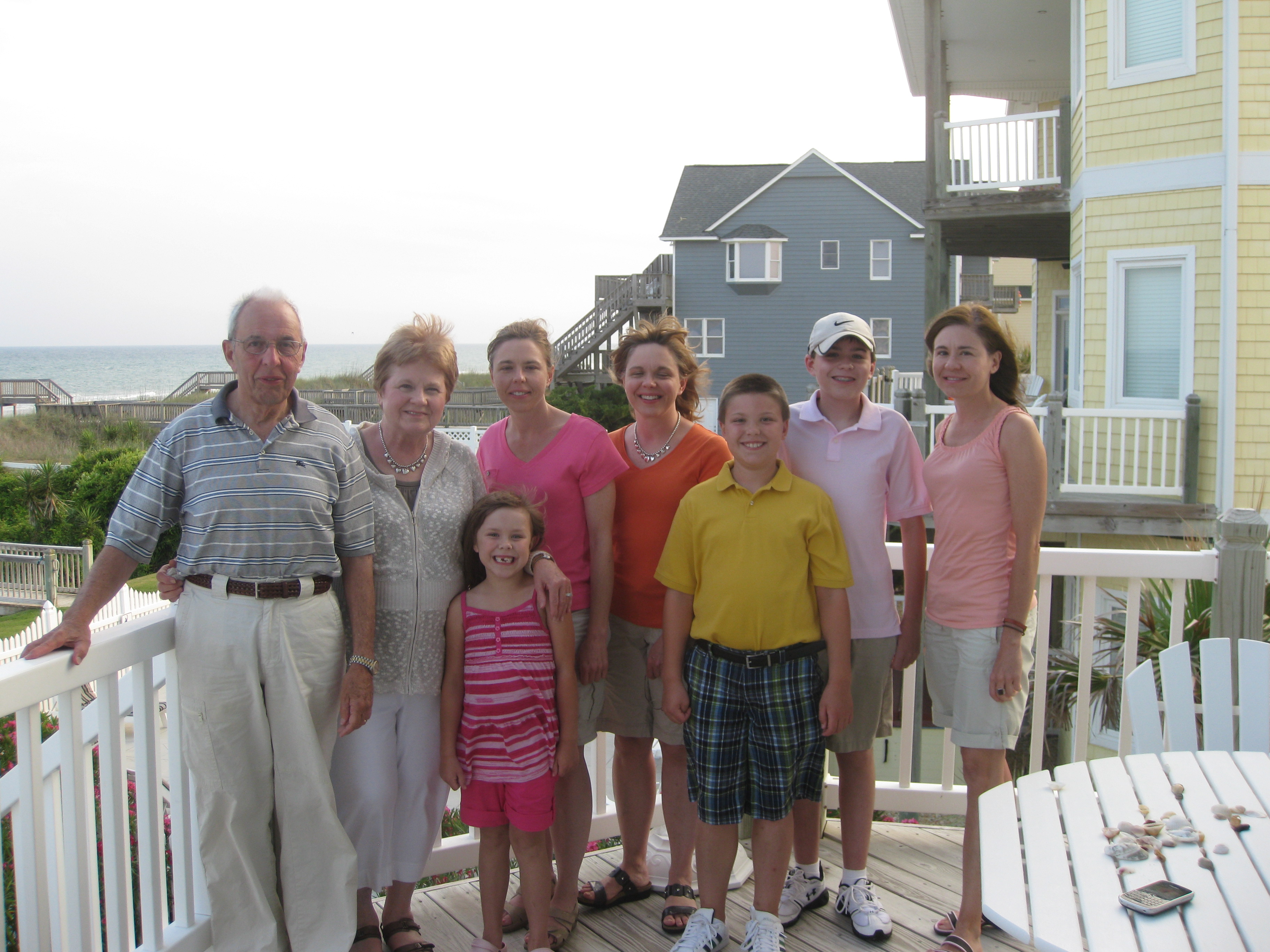 My family goes back a long way with Emerald Isle – back to when the rental keys were simply on a peg in the old office where Mr. and Mrs. Batten would greet weary travelers with a warm welcome. We come from Butler, Pennsylvania, which is about 30 miles north of Pittsburgh and a sometimes-grueling twelve hour drive to the beach.
Our path to Emerald Isle began with my grandfather, who was assigned to the counter intelligence corps during the Korean War, patrolling the coastal counties of North Carolina. He enjoyed many a weekend on the Crystal Coast. In the 1960s he married my grandmother, and during that decade they had five children. Sometime in the late 1960s, when it came time to take a vacation with the whole family, he suggested Salter Path. They've come a long way from camping up on a bluff in an Apache Trailer at the Salter Path Family Campground, but it was those fond memories of the early days that kept my Grandparents bringing their children back. And why their children still choose to bring their families to Emerald Isle today.
Over the years they've stayed at many different cottages, upgrading from time to time until finally graduating to some of the most beautiful sandcastles on the island. I'm 13, and I've been coming to Emerald Isle since I was 6 months old. I talk with my grandmother quite frequently, and I don't think we ever have a conversation when our trips to the beach don't weave their way into the conversation somehow.
This year we stayed at Casa Bianco. As always, as soon as we arrived, we set in motion the unpacking, planning, grocery shopping and cooking, that aren't so much a chore, but part of the tradition of settling in. On breaks from the activity, my brother, sister and I check to see if anything is new and if the boardwalk, sand and water are right where we left them.
We make time to go to our favorite spots: The Crab Shack, Sanitary Restaurant, Rucker John's and Whidden Landing. Over the years we make new traditions too. My grandmother, who is 73, and much a child at heart, always likes to take the kids to Fort Macon and to show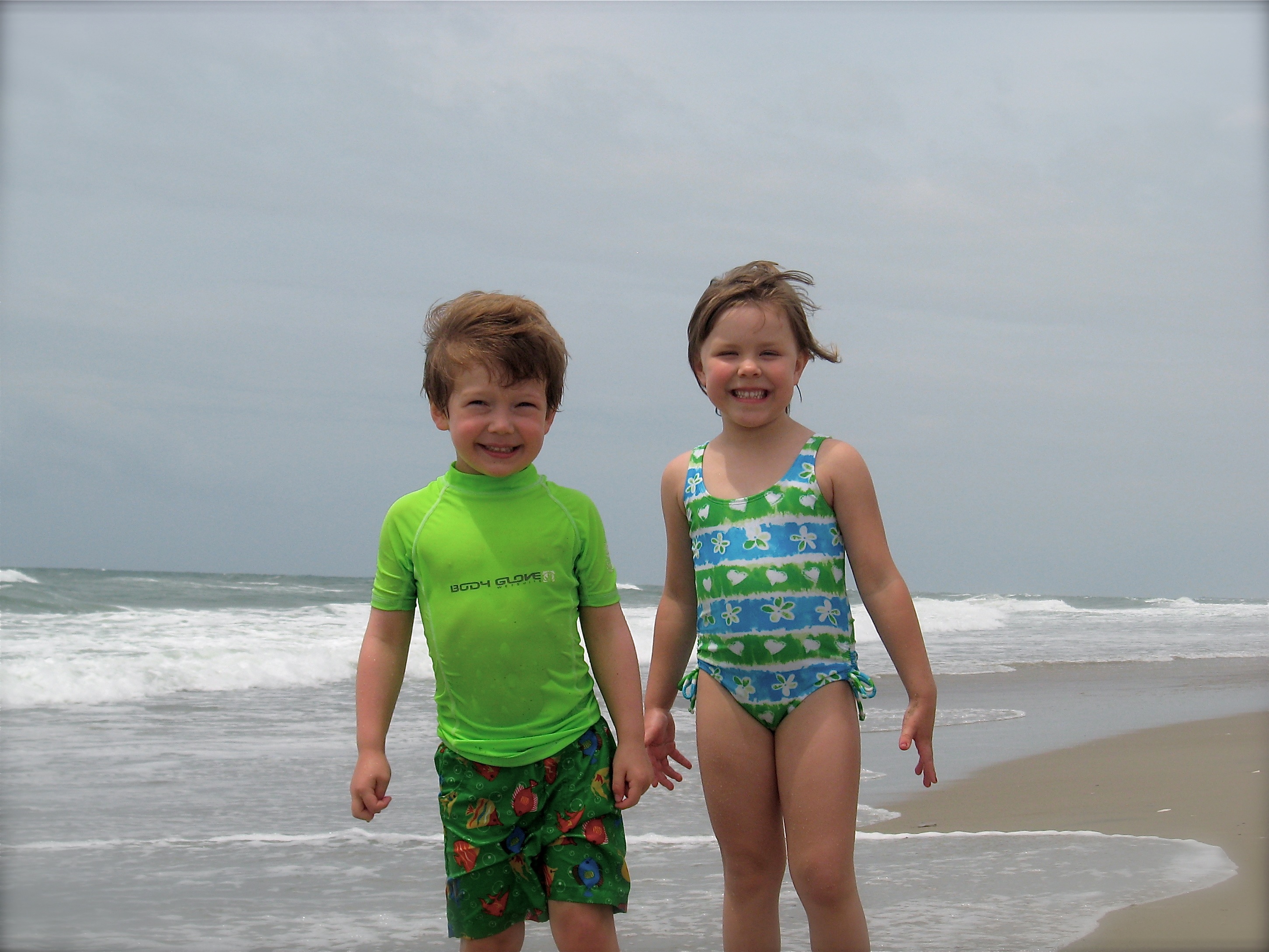 them something new in the area. We've been to Black Beard's house and explored old cemeteries, but she always finds something that is memorable. Each year we start our adventure fortified with doughnuts and coffee from the Dunkin' Donuts in Morehead City. This adventure usually happens at the end of our trip, as a real highlight before we have to go home.
On Friday night, before we had to leave, we all went out to Whidden Landing for dinner. I happened to bring along a pen and paper, and sitting together, my grandma and I, two generations of my family, began to scrawl down this piece of writing. While sitting at that table, I learned so much about the history of my family, and the beach I love so much. As the sun sets on our 40th trip to the Crystal Coast, we look back on the memories we have made together throughout the years and notice that as the island has changed, so have we, but one thing remains the same… Our Family Tradition.
By: Nicholas Rath and Janet Patterson Butler, PA