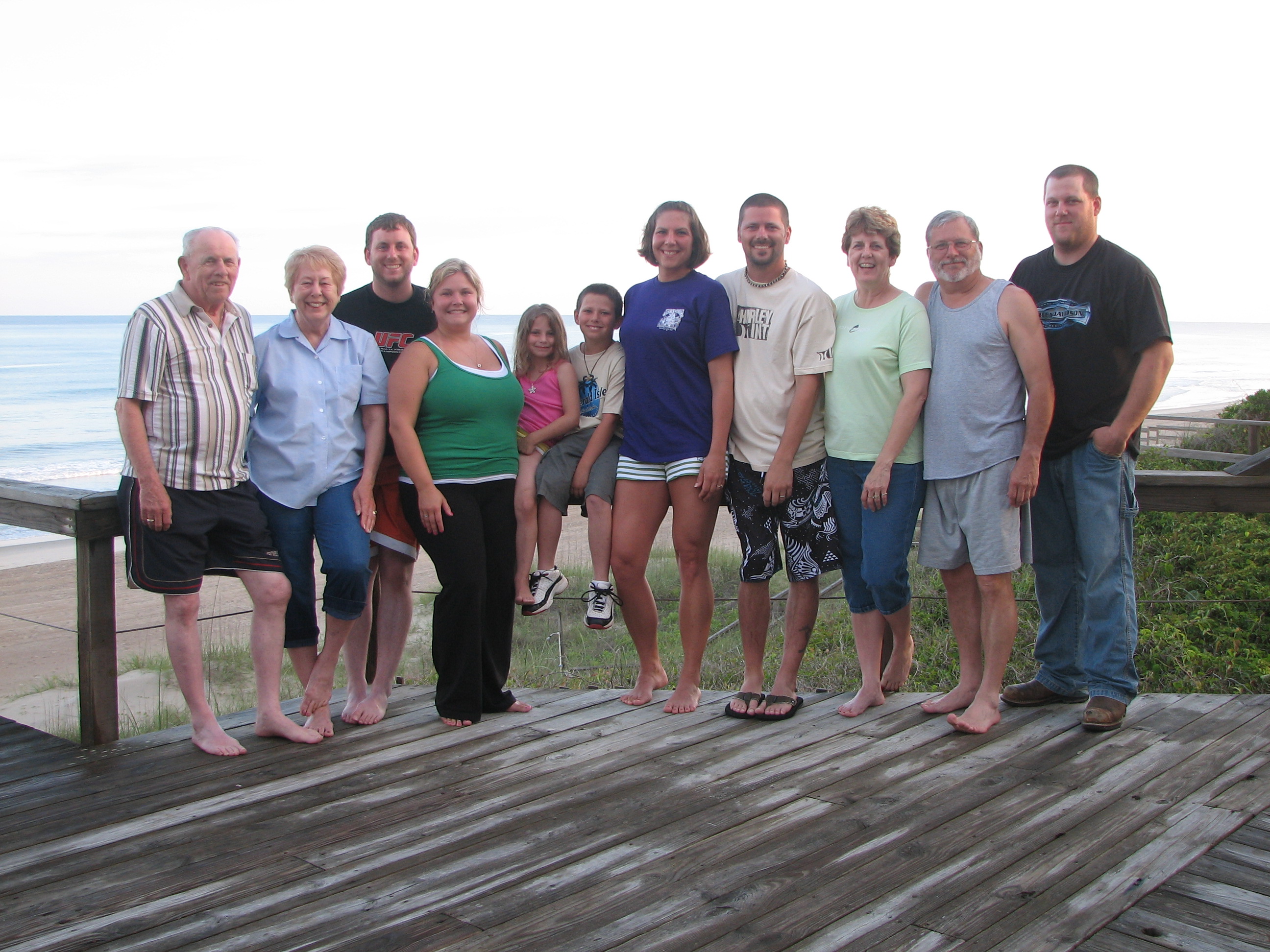 I was born in Morehead City in January of 1954 when my father was serving in the Marine Corp at Cherry Point. My parents lived in a small trailer in Newport at the time. After my father's discharge in April of that year, my parents moved back home, to Belle Plaine, Kansas. They never had the opportunity to return to North Carolina.
In 2004 I decided I wanted to see where I was born. My husband and I took a very "spontaneous" trip to North Carolina. We stayed in a hotel on the beach and had a wonderful time. I couldn't wait to go back.
Upon returning home, I encouraged my parents to go back, to revisit where they had spent such an important time in their lives. I knew they probably wouldn't do it without some prodding. I also knew I wanted to go back, so in 2007 I started talking about my husband and I taking my parents. Then I thought why just the four of us, why not take the whole family? I have three sons, two of whom are married, one with two children of his own. All together there would be 11 of us. My parents, Gene and Darlene; my oldest son Adam, his wife Christy and their two kids, Gabe and Natalie; my second son, Clint; my youngest Dustin and his wife, Shauna. I started dubbing this our "Trip of a Lifetime". How often do four generations of a family go on a trip like this? At the time of our trip my dad and mother were 78 and 76 and the youngest members my grandchildren, Gabe was almost eight and Natalie was five.
To give ourselves plenty of time to schedule and plan, we decided to go in the summer of 2009. We would leave the Saturday before Memorial Day. It was up to me to be the "planner". I started by searching the internet for houses to rent that would fit our needs and budget. I stumbled across Emerald Isle Realty and knew this was going to be my answer. I could search the site for exactly what we wanted, 5 bedrooms, oceanfront and single family. I believe I narrowed it down to three and let the family decide, but I kept coming back to Whaleyboo! Not only did I want my kids and grandchildren to see North Carolina; I wanted them to drive through it, not fly over it. It's no fun traveling in multiple cars…we would travel in a motorhome. My son's in-laws were gracious enough to let us borrow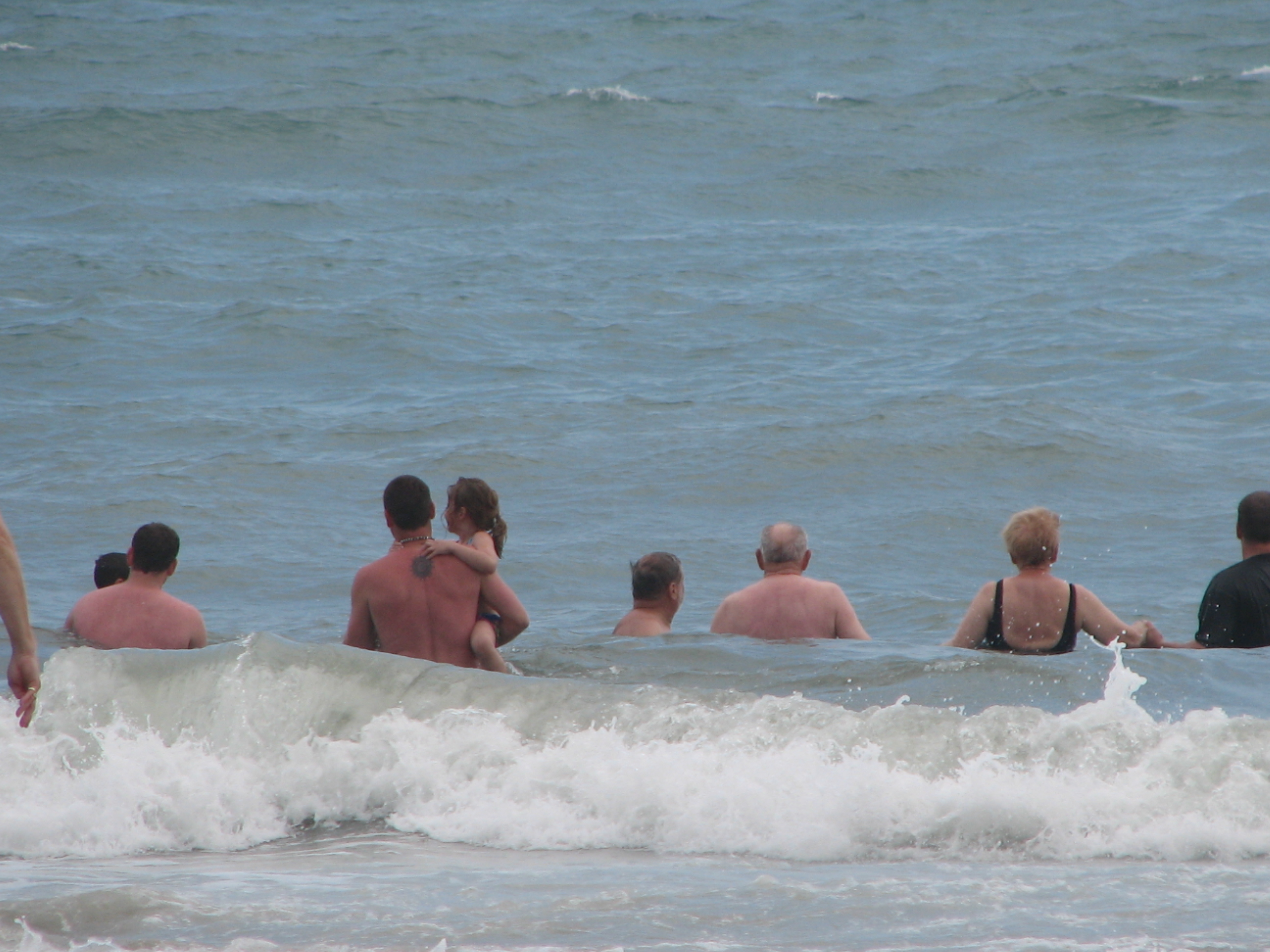 theirs.
Due to our high school alumni reunion commitments, we left Belle Plaine about 9:00 p.m. Saturday, May 23rd. The boys took turns driving and we drove through the night, stopping to tour the Jack Daniel's distillery in Lynchburg, Tennessee and spending Sunday night in Gatlinburg, Tennessee. We had to take at least a little time to enjoy the Smokies, then on to Emerald Isle on Monday, arriving late at night, but secure in knowing we could get the keys to "our" house at the police department. I must say, I was a little skeptical as to what we would find when we got to Whaleyboo. So many things, especially on the internet are not as they appear, not quite what they are cracked up to be. In this case, we had no reason to be afraid. We found not just a house, but a home for our family for the next five days. It was everything we could have asked for and more! From the deck overlooking the ocean to all the linens we needed, a fantastic kitchen, a place we could relax and enjoy our "Trip of a Lifetime".
We crammed as much as we could into those five days! We spent a lot of time on the beach, every one of us, as is evidenced by our picture. We spent an afternoon on a boat ride to Cape Lookout, we shopped at a local fish market (something we don't do in Kansas) and my boys prepared a wonderful meal using the grill at the house. Of course, we had to drive by the hospital where I was born. My, how things had changed over the past 55 years. My folks admitted, they didn't really "recognize" much after all that time, but that was okay because as much as our trip was about finding something from the past, it was more about making memories for the future.
While we prepared for our trip, when we told friends what we were planning they seemed in awe of us. Some saying that they weren't sure they could stay that "close" to their family for that long and others very envious of what we were doing. We did literally go on the "Trip of a Lifetime".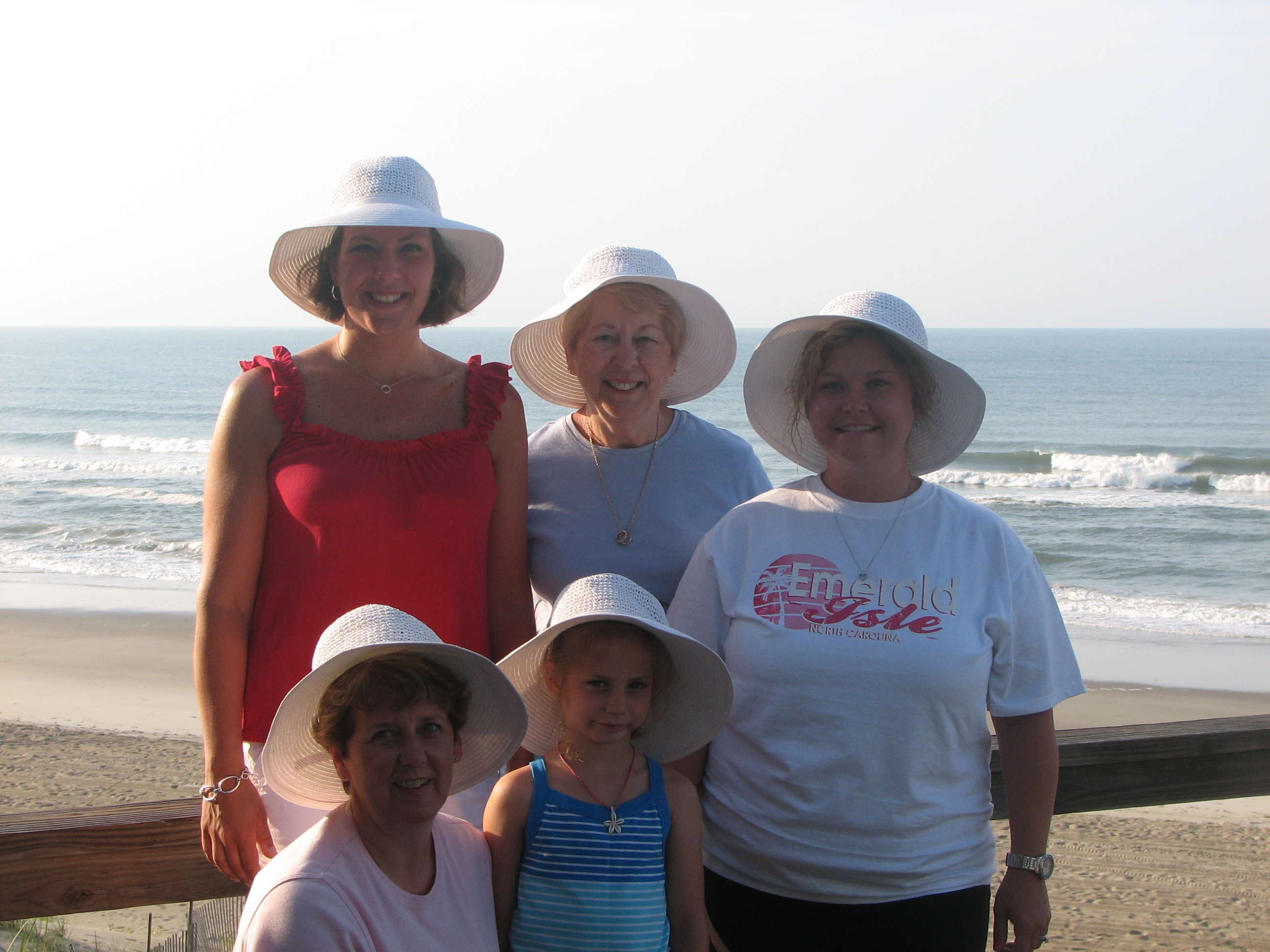 All three of my sons and my husband were employed in aircraft manufacturing in Wichita, Kansas. One month before our trip, two of my sons, Adam and Clint, were laid off due to the economy crash. I knew a big vacation didn't exactly fit into the budget of the unemployed. We already had our house paid for and we made the decision that we couldn't pass up this opportunity, we were going to go! Here we are a little more than a year later…Clint has been recalled to Cessna, Adam is taking contract work in Seattle for Boeing, away from his family and Dustin was laid off from Beechcraft six months later and still hasn't been recalled.
My family has always been close, but this secured that bond a little tighter. On our return trip to Kansas, we stopped in Jamestown, Kentucky. My maternal grandmother was born there and left with her parents and two younger sisters in 1905 in a wagon to come to Kansas. Just one more place I wanted my kids to see…and I wanted to be with them when they did.
Our "Trip of a Lifetime" was exactly that! Our house, Whaleyboo, was fantastic, and the service we received from Emerald Isle Realty was amazing from check-in to check-out. We all agreed they made our planning almost effortless…we didn't have to worry about anything except getting there. Thanks for the memories! We've already decided that if we ever have the chance again, we know exactly where we're going, the Crystal Coast!
By: Cassie Murray