It's clear why Red Roof Cottage East is one of our most popular rentals – the views! Located on Ocean Drive, this duplex offers unparalleled views of the ocean from almost every room in the rental. Just imagine yourself waking up to the sparkling emerald waters on your vacation – there's no better way to relax than that.
What's even better is the instant access to the pristine beach via a private boardwalk. You can spend as much time as you want lounging on the beach and splashing in the surf. In addition to frolicking on the beach, you also can enjoy the views from a large deck with porch furniture and rockers.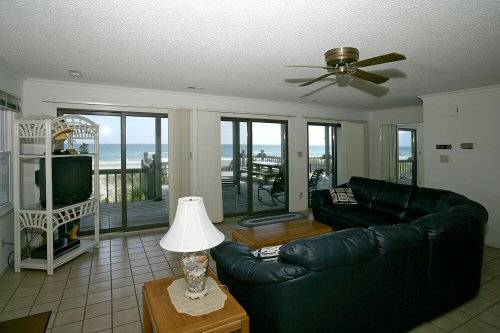 This duplex offers three bedrooms – one with a king-size bed, one with a queen-size bed and one with a double and single. It can sleep up to six people, so it's perfect for family vacations. Red Roof Cottage East also offers Island Club linens, washer/dryer, cable TV, wireless high-speed internet access and an enclosed outside shower.
View more photos of Red Roof Cottage East and read customer reviews below.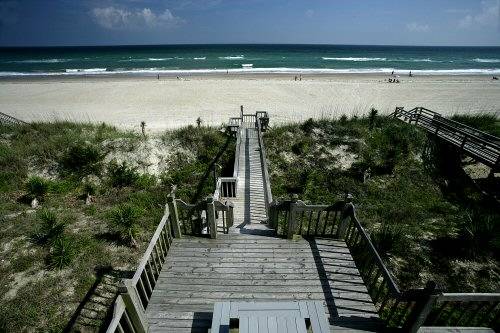 "We could not have asked for a better week at the beach. The house was awesome. It was clean comfortable and well maintained. The location is amazing and the weather could not have been better. We already look forward to next year and hope to have a repeat performance. I thank the owners for sharing their house with us." – E. Dew
"This unit is well-maintained, clean, and nicely decorated. Access to the beach could not be easier. We had a wonderful, relaxing week here…." – Leah & Linda
For more information, contact Emerald Isle Realty at 866-586-6980.