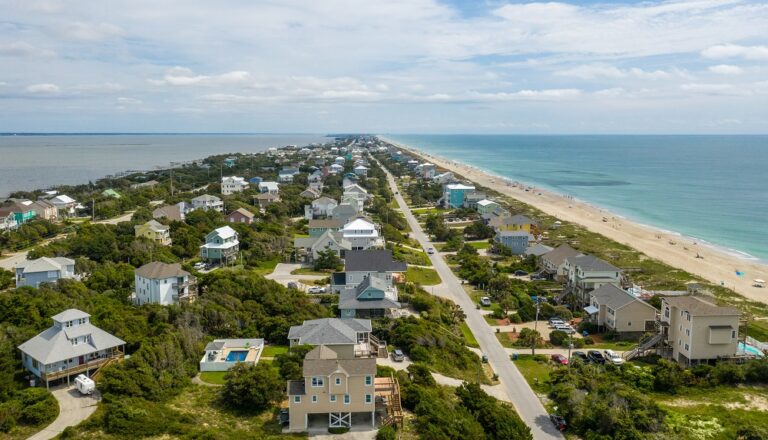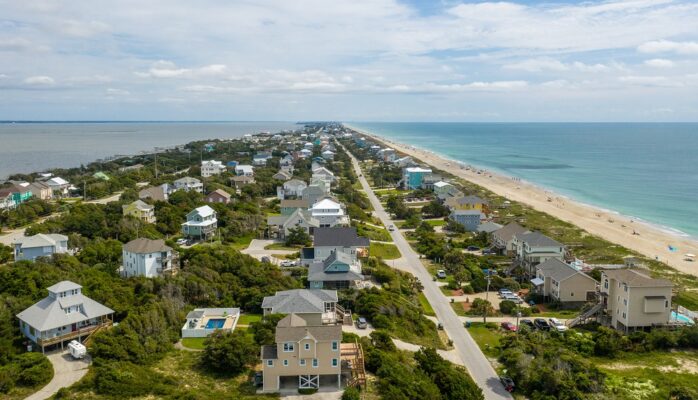 The process of buying and selling can be very complex and requires the correct knowledge to help you make the best decisions in your real estate journey. Whether you are in the market to buy a new property, sell your current home or purchase your dream vacation home, Emerald Isle Realty's team of agents have an extensive knowledge of North Carolina's Crystal Coast and are ready to help you navigate the entire process. The goal is to make your real estate experience as smooth as possible. Here are common questions about the buying and selling process that our agents are frequently asked:
What is the first step in buying a property?
Talk to a lender and get pre-approved for a mortgage before going to look at properties. This will provide a good idea of your financial situation moving forward in the buying process. Having pre-approval by a lender gives the buyer ability to let the seller know they are qualified to purchase the home. Sellers feel more confident in the sale since the buyer has prequalified with their lending institution.
How is the current market? When is the best time for me to sell?
Spring and Fall are our best market times along the Crystal Coast. Currently our exciting market has low inventory, and we need properties to sell. We have buyers looking for second homes and rental investments. The mortgage rates are excellent, with a 30-year fixed rate well below 4%.
How do I prepare my property to be sold?
Buyers want to see a neat and clean property with great curb appeal and a limited need for repairs. A REALTOR® can help stage your home to highlight the most impressive assets.
Is it necessary to use a REALTOR® when buying/selling a property?
Having a REALTOR® is extremely helpful and important in the buying/selling process. The agents at Emerald Isle Realty are all REALTORS®. They have strong expertise, connections, and experience that can make the process much more efficient. Most importantly, a knowledge of the local area. Your REALTOR'S® expert guidance will make the entire transaction process seem seamless. REALTORS® are held to a higher standard by following a strict Code of Ethics that allows clients to have honest, ethical treatment throughout the whole process.
How much does a REALTOR® cost?
Emerald Isle Realty does not charge a buyer fee to help with the process. The commission fees are typically covered by the seller at closing. In some rare circumstances, the buyer could be asked to pay for the services provided if the seller is not offering commission.


How long will it take to buy/sell my property?
The buyers can move forward with their loan process once the offer to purchase contract on the property is accepted by the seller. The average loan process takes between 30 to 45 days. If the contract is a cash offer, closing can happen in approximately 14 days.
Do I sell my current property before buying a new one?
In today's market, it may be smart to make an offer on your new property before you sell your existing home. In today's seller's market you need to be prepared to make your best offer as a contingency sale may be discouraged or not accepted. If a seller does accept a contingency sale, they usually expect to receive a nonrefundable due diligence fee to essentially pay for the time to take the property off the market while a contingency is being satisfied. With a current home sold or under contract before you enter the process of buying, the buyer has more bargaining power, potentially qualifies for a loan easier and the seller maybe more willing to negotiate. The agents at Emerald Isle Realty are experienced and professional. They will use their knowledge and expertise to help you best answer and decide on your most advantageous course of action.
How many properties should I see before making an offer?
The number of properties you see before placing an offer is based on the wants and needs of the buyer as well as the inventory that is available. REALTOR®'s will provide the buyer with a list of properties that meet their criteria and requirements.
What do you think the seller will accept as a fair price?
The seller is looking for the best price, terms and conditions. Your REALTOR® can provide the most recent sales to help you with your decision. The scope of agency includes seller agents, buyer agents and dual agents. You will need to review the Working with Real Estate Agents Disclosure with your REALTOR® to be an informed consumer on who the REALTOR® represents.
What happens at closing?
Your closing attorney will prepare the closing disclosure documenting all closings costs, debits, credits, and loan information, if applicable.  Closing costs and down payment arrangements need to be made directly with the attorney before closing.  The attorney will explain all details of the closing, they will transfer and record the new deed and the buyers will then receive the keys to their new property.      
After putting an offer in, how long does it take?
Many sellers respond to an offer to purchase and contract in a reasonable amount of time. Your REALTOR® can also provide an "expiration of offer" by using an Additional Provisions Addendum for a quicker response if needed.
Can I back out of my offer?
In the North Carolina Offer to Purchase and Contract there is a block of time known as the due diligence period.  Due diligence starts with the executed contract and ends at 5:00pm on an agreed upon date between buyer and seller.  Buyers may cancel their offer to purchase and contract for any reason, at any time, prior to 5:00pm on the due diligence date.  The due diligence period gives the buyer the opportunity to conduct their due diligence and thoroughly investigate the property, research any questions they may have, and secure financing, if needed.  Items that are addressed during the due diligence period include: all inspections, survey, appraisal, title search, financing, reviewing HOA documents, covenants, securing homeowners insurance and negotiation of repairs.  The due diligence date can be extended at any time if the buyer and seller agree in writing.  Buyers may ask to extend the due diligence period for several reasons such as waiting for inspection findings or securing financing.       
Still have questions? Our experienced and top performing agents at Emerald Isle Realty are available to answer any further questions you may have – please give an agent a call at (800) 304-4060 for assistance in the buying/selling process!