In the last year, the need and want to work from home has skyrocketed and changed the way the world views a work-life balance. We have begun prioritizing what is most important in life, such as our quality time with friends and family and our after-hours lifestyle. In Emerald Isle, we realize sometimes it's best to take a break from the norm and experience the beach state-of-mind each and every day.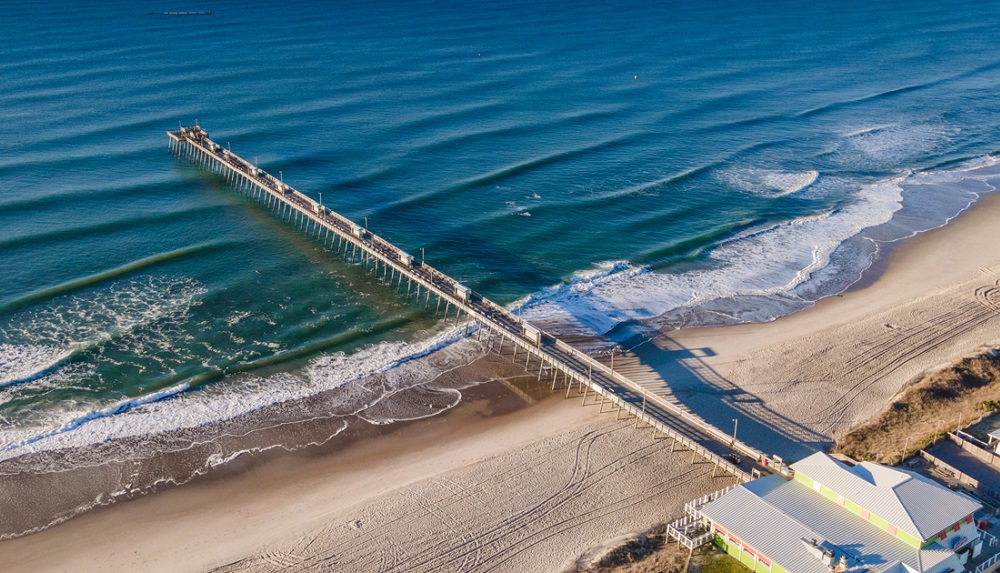 With more people working from home now more than ever, people are realizing the benefits that come from an at-home workday. Productivity levels, cost advantages, and geographic flexibility associated with working from home have created a productive and positive environment for businesses and their employees. Less wasted time, fewer conflicts, improved relationships, and an increase in job satisfaction are proven reasons that drive an increase in employee happiness and business success. With flexibility being one of the largest factors of converting to working from home, why not choose to work remotely while living your best life in your own paradise?
Living where you love comes with many benefits including the elimination of commutes, and a better work/life balance. Professionals are waking up in their dream homes and starting their day with a fresh, positive mindset. The elimination of the daily work commute decreases the amount of stress and sick days, saves employees hundreds of dollars in gas and transportation costs, and improves environmental conditions. A 2015 study by Nicholas Bloom and co-authors found that when employees opted into work-from-home policies, their productivity increased by 13%. The days become more about your overall health and happiness and less about the stress that can surround a workday in the office.
With the motto of working to live rather than living to work in mind, Emerald Isle helps its residents recognize the need to step away from your workplace and into a more freeing environment that drastically improves your attitude towards life. After a long day surrounded by screens, you can have access to plenty of your favorite things within seconds of logging off – watching an infamous Crystal Coast sunset, going for a family bike ride along the white sand beaches, or taking the boat out on the dreamy emerald waters for an evening cruise. Having time to do activities that make you happy leaves you feeling refreshed and ready to tackle the day ahead of you. Emerald Isle understands the desire to work from paradise while being aware of the state of the world we live in. We have coined the term "Coastal Distancing" to emphasize ways to stay safe on the Crystal Coast while continuing to feel relaxed in your beach home. There are plenty of regulations in place so you and your family can be safe and have fun at home with great amenities.
Working from home doesn't mean you must put your vacation plans on hold. Rather, you can make your vacation a permanent reality with Emerald Isle Realty's incredible properties. Switch up your daily work routine with exquisite ocean views and a cool summer breeze all while being in the comfort of your home. With the freedom to live anywhere in the world, why not choose from some of the finest homes the Crystal Coast has to offer?
If you're considering working remotely in Emerald Isle, now is the time to start planning. Browse our full selection of featured listings ranging from oceanfront getaways to serene sanctuaries by the sound. Schedule a tour of the perfect property for your remote retreat today.