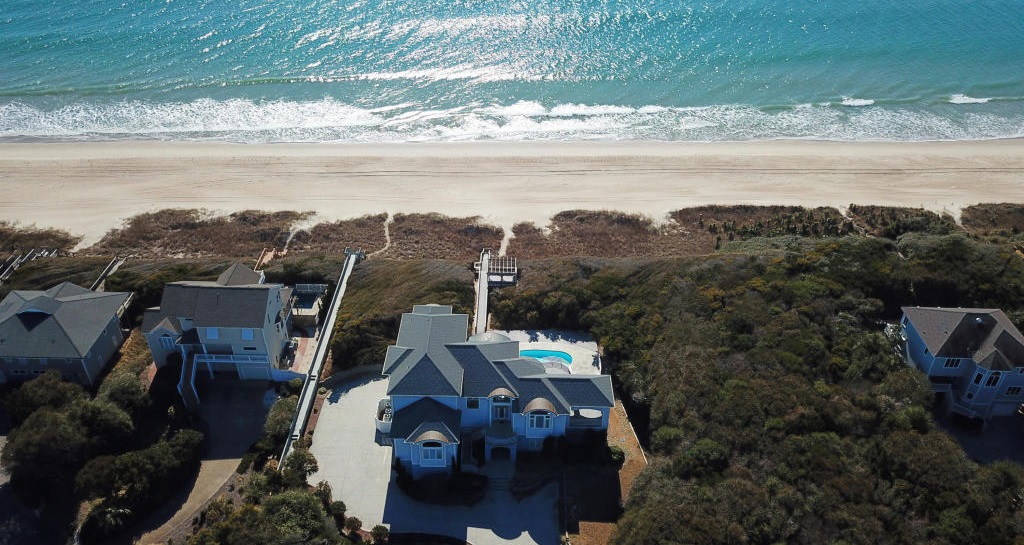 Real Estate Frequently Asked Questions (FAQs)
Below you'll find answers to some of the questions that our agents are asked most frequently. If you have more questions, don't hesitate to reach out and give one of our agents a call at (800) 304-4060.
1. How long does it take to buy a home?
Once a buyer has decided on a home and a contract is accepted by the seller, the buyers can move forward toward their loan process. The average loan process takes from 30 to 45 days. If the contract is for cash, they can generally close in approximately 14 days.
2. How's the market?
Spring and Fall are our best market times. Currently our market has low inventory and we are in need of homes to sell. We have buyers looking for second homes and rental investments. The mortgage rates are good, with a 30-year fixed being below 4%.
3. Do I really need a Realtor when buying a home?
Yes. Only real estate professionals who are members of the NATIONAL ASSOCIATION OF REALTORS (NAR) CAN CALL THEMSELVES REALTORS. All REALTORS adhere to NAR'S strict Code Of Ethics, which is based on professionalism and protection of the public. Some of the basic principles of the Code of Ethics include: protect and promote your client's interests, but be honest with all parties. Avoid exaggeration, misrepresentation, and concealment of pertinent facts. The consumer can expect honest and ethical treatment in all transaction-related matters.
4. How much do I have to pay an agent to help me buy a house?
Our office does not charge a buyer fee to help with the buying process. Most of our success fees are paid by the seller at closing. However, in some circumstances when the seller is not offering commission, such as a for sale by owner, the buyer could be asked to pay for the services provided.
5. Should I sell my current home before buying a new one?
It would be a good idea. If a seller does accept a contingency sale, they usually expect to receive a due diligence fee, that is nonrefundable, to pay for their time off the market. The time off the market is usually longer for a seller with a contingent sale, especially if the contingent property is not under contract. With a current home sold before you enter the process of buying another it makes the transaction better for all parties. The buyer has more bargaining power, helps them qualify for a loan and the seller is more willing to negotiate.
6. Should I talk with a bank before looking at homes?
Yes, absolutely. Having pre-approval by your lender gives the buyer ability to let the seller know they are qualified to purchase the home. Sellers feel more confident in the sale since the buyer has prequalified with their lending institution.
7. How many homes should I see before making an offer?
That will depend on the buyer's specific needs and the inventory available. If the REALTOR has a good idea of the requirements of the buyer such as price and specifics (examples: bedrooms, bathrooms, open floor plan, square footage) we can provide a list of homes for the buyers to view. Generally, we will have a good number of homes to show the buyer to choose from based on their criteria.
8. What do you think the seller will accept as a fair price?
The seller is looking for the best price, terms and conditions. Your REALTOR can provide the most recent sales to help you with your decision. The scope of agency includes seller agents, buyer agents and dual agents. You will need to cover working with agents with your REALTOR to be an informed consumer on who the REALTOR represents.
9. How long does the seller have to respond to my offer?
Generally, most sellers respond in a timely manner. If you prefer, your REALTOR has a form that will accompany the offer to request a response within a reasonable amount of time, such as 24 to 48 hours.
10. What should I expect at closing?
At the closing, your closing attorney will have the closing statement prepared with the closing costs and the deed transferring to the new buyer. You will need to arrange with the closing attorney how they wish to receive your monies for closing costs and down payment. The attorney will cover all the details of the closing and record the new deed. The buyer will then receive the keys for his/her new property.
11. When can I back out if I change my mind?
There is a block of time in the standard language of the NC Offer To Purchase Contract called "due diligence period". The due diligence period starts with the executed contract and ends at 5:00pm on an agreed upon date between buyer and seller. Buyers may cancel the contract for any reason or no reason at any time prior to 5:00pm on the date entered into the contract. The due diligence period is a time in which the buyer gets the opportunity to conduct their "due diligence" and thoroughly investigate a property, research any questions they may have and secure financing. Items that are addressed during the due diligence period include: home, pest and septic inspections, survey, appraisal, title search, financing, reviewing HOA documents, covenants, securing homeowners insurance and negotiation of repairs. This date can be extended at any time as long as the buyer and seller agree in writing. Buyers may ask to extend this period for a number of reasons such as; they are still waiting on inspection findings or are still trying to secure financing.
Our Agents are Standing By
Meet some of the best realtors in Emerald Isle, NC at Emerald Isle Realty.  They specialize in meeting the needs of those seeking real estate on the Crystal Coast. Our realtors are dedicated, consummate professionals who have years of experience and know the Crystal Coast inside and out.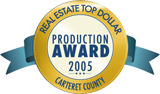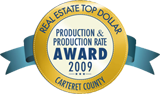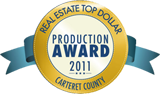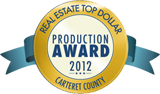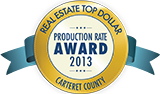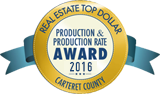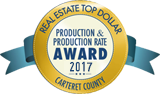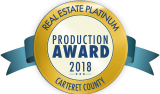 This listing is Provided by Carteret County / Crystal Coast MLS and Emerald Isle Realty. Information Deemed Reliable But Not Guaranteed.
The above data is furnished for informational purposes only. You are responsible for confirming the sufficiency and reliability of such information.
Copyright 2020 Carteret County / Crystal Coast MLS.
All rights reserved. Carteret County Real Estate
Featured real estate company is not a mortgage lender and so you should contact Atlantic Bay Mortgage Group, L.L.C. directly to learn about its products and your eligibility for such products. The featured lender has an affiliated business relationship with the featured real estate agent. You are under no obligation to use the featured lender for financing. All loans subject to income verification, credit approval and property appraisal. Not a commitment to lend. Atlantic Bay Mortgage Group, L.L.C. NMLS #72043 (nmlsconsumeraccess.org) is an Equal Opportunity Lender. Located at 600 Lynnhaven Parkway Suite 203 Virginia Beach, VA 23452.