MISSION STATEMENT
Our family has provided generations of families Emerald Isle's most beautiful beach vacation memories! For over 59 years, Emerald Isle Realty's vision of North Carolina front porch, southern hospitality has meant providing our beach loving guests with the most delightful island homes for their friends and family. We have carefully chosen from the finest homes on the Crystal Coast our collection of elegant and spacious Sandcastle homes, whimsical condos and our personal favorite, our authentic, vintage Classic Carolina Cottages.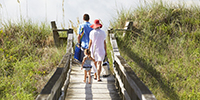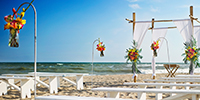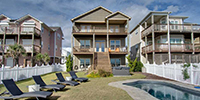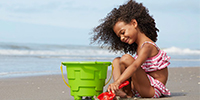 ABOUT US
Our founder, Mildred Batten Simmons moved to Emerald Isle in 1962 to enjoy salt water fishing with her husband Clarence. She was just being a genuine, neighborly North Carolina gal when other friends from Winston Salem began buying homes nearby on Emerald Isle and asked her to keep the keys to their beach cottages and "just charge a little something" to other friends who might want to come enjoy the then mostly uninhabited island paradise that was Emerald Isle in the early 1960s. From this humble, friendly beginning Emerald Isle Realty was born.
SERVICES
Emerald Isle Realty provides a variety of professional services for those looking to explore and indulge in the beauty of North Carolina's Crystal Coast. From vacations and real estate to weddings and events, we have a great staff to help you along the way.