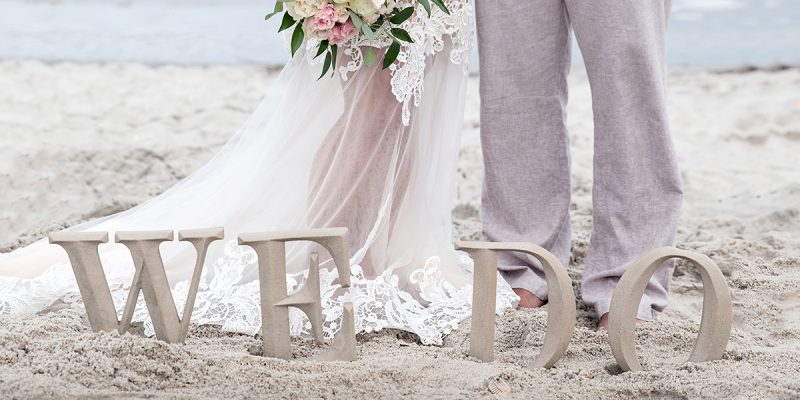 There's nothing more romantic than that – not to mention unforgettable!
Our Emerald Isle Realty Event Services Team can make this happen. You and your intended can choose from many of our pristine beaches along the Crystal Coast, which spans 85 miles on the Southern Outer Banks, and features sparkling emerald waters.
The Emerald Isle Realty Event Services Team is more than experienced when it comes to planning destination beach weddings and can connect you to beach wedding rentals, such as tables, chairs, wedding arches and more. The rentals include free site plans, free delivery, free set up and pick-up.
Beach weddings in North Carolina are unique and a great way to celebrate your new life together as a couple. Start planning your dream beach wedding today. Don't forget to check out our romantic honeymoon ideas.