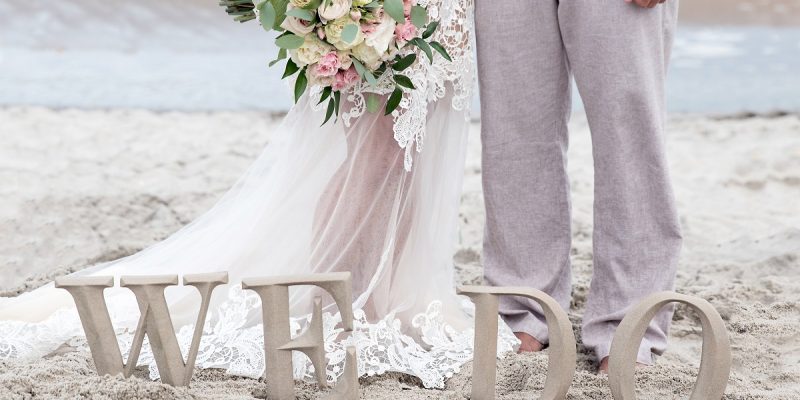 Destination Beach Weddings in Emerald Isle
Imagine your veil gently blowing in the wind as you walk down an aisle made of sand to stand next to your husband-to-be. You can say your "I do's" with the sounds of the waves crashing onto the shore in the background and the sun glistening as it sets magnificently over the coastal waters.
There's nothing more romantic than that – not to mention unforgettable!
Our Emerald Isle Realty Event Services Team is ready to help make your dream destination wedding a reality! Choose from any one of the pristine beaches located along North Carolina's Crystal Coast, which spans 85 miles along the Southern Outer Banks, giving you easy access to hold the perfect sea-side wedding.
The Emerald Isle Realty Event Services Team is more than experienced when it comes to planning destination weddings. From finding the perfect wedding home or venue for your ceremony and reception to helping you select vendors for food, flowers, entertainment and even hair and make-up, we'll go above and beyond to make your wedding day as stress-free as possible.
Our wedding planners are with you every step of the way to handle all the details, so you can focus on spending time with family and friends and getting ready for that much anticipated walk down the aisle.
For more information and to start planning the most incredible day of your life for you and your beloved, contact our Event Services Team.
Destination beach weddings in North Carolina are the perfect way to celebrate your new life together as a couple. Start planning your dream wedding today! And make sure to check out these romantic honeymoon ideas.