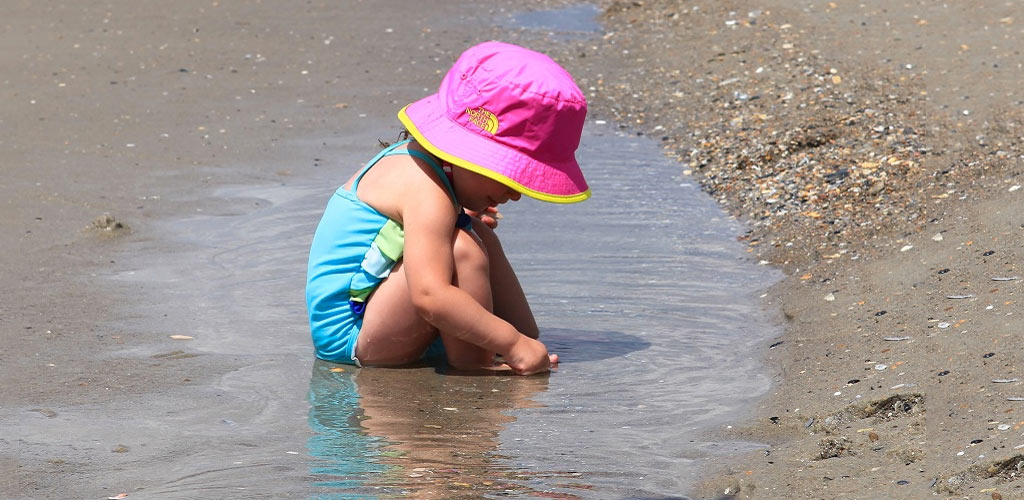 2021 Family Traditions Contest
We invite all Emerald Isle Realty guests to enter. First place prize is a free one-week vacation on Emerald Isle during our Islander or Sports season!
Submission Format Rules:
Tell us your story in an essay format, either printed or in a Word document.
Scrapbooks, calendars or other special items are welcome.
High-res photos can be emailed. Limit of 10 MB total per email submission.
Video entries can be a maximum of 2 minutes in length and cannot have music. The preferred files are .avi and .mov, however, all submissions will be accepted.
Include the date of your vacation and the name of your vacation rental property.
Submissions can be emailed to SummerFun@EIRealty.com: 
Deadline is September 1, 2021. By submitting your stories to Emerald Isle Realty's Family Traditions contest, you acknowledge and agree that text, photos, videos and all other related material may be used at our discretion including, but not limited to, advertising purposes by Emerald Isle Realty.
2020 Family Traditions Contest Winner
CHRISTMAS JOY IN JULY
Wonderful, exciting, nurturing, loving, and bonding experiences is how I would describe the last 22 year relationship with Emerald Isle Realty and the Island.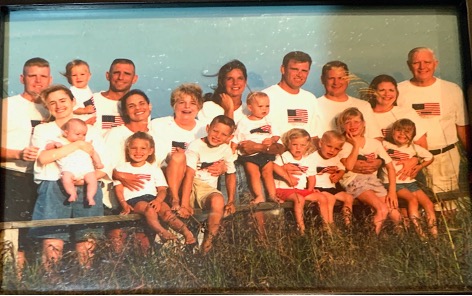 The past twenty-two years of my father and mother deciding that their gift to us would be one week a year at Emerald Island has changed our family in a most positive and nurturing way. I could really write a book about our experiences, but will keep it short and hopefully capture the essence of what our time at the beach has done for our family. For a little background, my father is a retired Marine. My mother and saint is the daughter of a retired Marine and mother to two Marines and one grandson who is a Marine. She also is the mother of an Educator and Athletic Director (Best in North Carolina and 6 times state football champion) and a Principal of a middle school who just happens to be the best principal this year in Moore County, North Carolina!  I write this in the hope of capturing how important this week in July has become in bringing the entire family together in one spot that is guaranteed each and every year due to their love and understanding of the importance of family.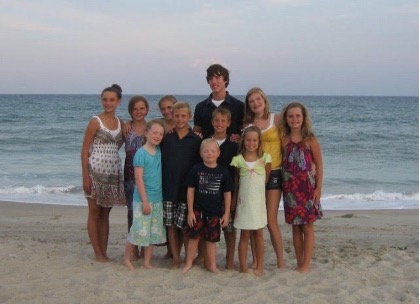 The time we have shared has seen many changes in our family. New children have been brought into the world and have been met for the first time by the open arms of Aunts, Uncles, Cousins, and of course Maw Maw and Paw Paw!! Throughout their coming lives, they are met by the same open arms each and every year!! Over time this has enabled the eleven grandchildren to grow together and bond over the years into an inseparable group of adults now. They look forward to coming to the beach every year and sharing the past year's up and downs of college and life. Over these wonderful years, we have seen engineers, a future doctor, a social worker, a Marine, and communication specialist grown. We are in the process of seeing our first Ivy League Yale attendee, four LSU Tigers, two Auburn Tigers, one Gamecock, and one Western Carolina Wildcat making their way through life. We have added a wonderful new member to the family through marriage and another very soon. We have gotten to know significant others and the love and friendship of all those who visit. The Island is where our family renews our love for the next year and solidifies the dreams of what is to come for our family.
The Island has also provided refuge thanks to my mother and father. As Marines, we tend to deploy quite a bit. It is during these deployments that my family and my brothers family have been able to find a bit of peace and much needed help (more so when the children were smaller) and support of family. My children were mentored by the best human beings on earth. They were loved and have remained emotionally strong in no small part to that ever so important week at the beach. I can unmistakably attribute my wife's (the beach being her favorite week) regained sanity, while I was deployed to conflict, to the Island and my loving family.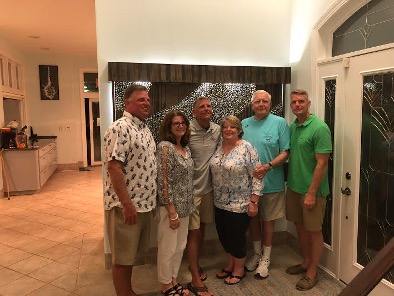 Over the years, things have changed in all our lives. Things will continue to change, but those changes will always be discovered, captured, and shared together during our "Beach Week" every year. It has been a place of magic and will remain a place of magic. My mother and father have given my brothers and sister the greatest gift. They have given us the gift of the importance of family and shown us the beauty of making family bonds possible. Maw Maw and Paw Paw Christmas have demonstrated that taking a moment together in time produces a lifetime of love, support, and genuine concern amongst the entire family!!!!!
Thank you Emerald Island Realty for working with us every year and making our special week possible over the last 22 years. Looks like over the next 22 years, you will be finding a few houses close together so we can continue what Maw Maw and Paw Paw started as we are growing in size every year!!!!
Respectfully Submitted,
James Christmas
(Soon to be retired on 1 Sept 2020 after 30 years)

Past Family Traditions Contest Winners