Area Emerald Isle Ferries
A trip to North Carolina's Crystal Coast almost certainly means a ferry ride. And you'll find plenty of Emerald Isle area ferries to get you where you need to go.
Passenger Ferries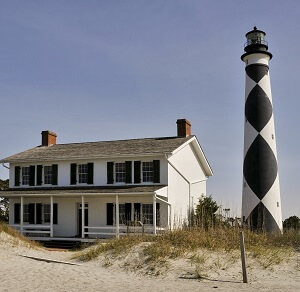 Getting to Cape Lookout National Seashore and Shackleford Banks
Cape Lookout National Seashore and Shackleford Banks, located across from Beaufort, are only accessible by boat or ferry. Smaller passenger ferries are typically used to get to and from the lighthouse from Beaufort and Harker's Island. The National Park provides a list of authorized passenger ferry services.
Passenger ferries operate seasonally, from April through November, from around 7:30 a.m. until 8:30 at night, depending on the time of year and weather conditions. Ferry reservations should be booked well in advance.
Getting to Hammocks Beach State Park and Bear Island
Located just south of Swansboro, is Hammocks Beach State Park and Bear Island. The only way to get to the park is by ferry or boat. The State Park runs a small ferry service in the summer season, from Memorial Day to Labor Day, to take visitors through the tidal islands of Bogue Sound to the uninhabited Bear Island.
NC Ferry System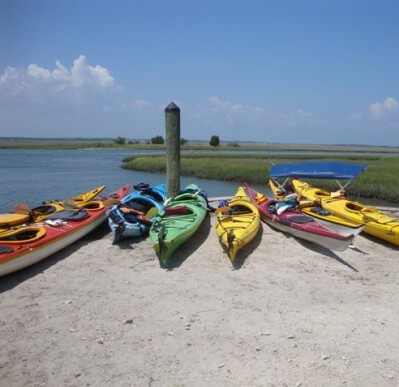 Getting to Cape Hatteras National Seashore and Ocracoke Island
Cape Hatteras National Seashore is accessible by land and ferry. If you're coming from the south, the NC ferry system offers routes from Swan Quarter and Cedar Island to the village of Ocracoke on Ocracoke Island.
NC Ferry Routes & Map
In addition to the routes available for getting to Ocracoke Island, the NC ferry system also has routes available for a number of other destinations.
Bayview to Aurora
Cedar Island to Ocracoke
Currituck to Knotts Island
Cherry Branch to Minnesott Beach
Hatteras to Ocracoke
Ocracoke to Swan Quarter
Southport to Fort Fisher
Swan Quarter to Ocracoke
View North Carolina Ferry Terminals in a larger map
North Carolina ferries can accommodate any size car, trailer, or RV that can operate on the highway. Restrooms are available on the ferries and pets are allowed as long as they are leashed. Vending machines are available on many of the ferries as well as at the terminal.
The schedules for the North Carolina ferry system vary based on weather and sea conditions. View NC ferry routes and schedules.
NC Ferry Reservations
Online reservations are only offered on the Cedar Island, Ocracoke and Swan Quarter ferry routes. You must claim your reservation at least 30 minutes prior to the North Carolina ferry departure. If you do not make the claim by the specified time, the reservation will be cancelled.
For more information, visit the NCDOT Ferry Division website or call (800) 293-3779 ext 2.