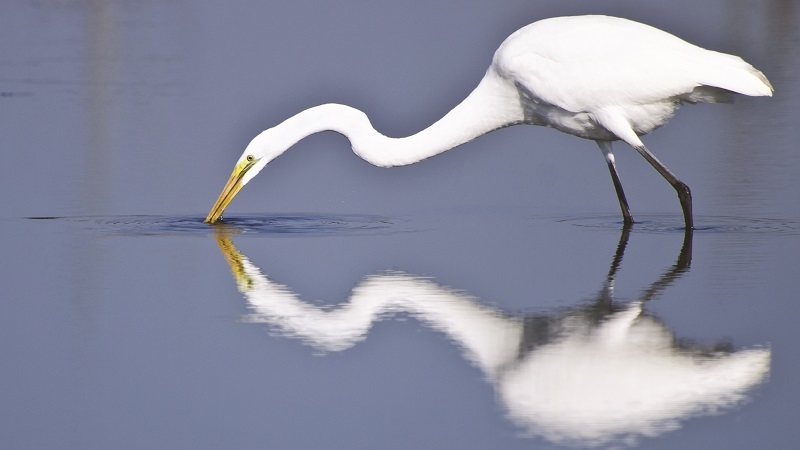 Best Birding Trails in Emerald Isle, NC
Croatan National Forest in Ocean, NC
The Croatan National Forest is the only true coastal national forest in the eastern U.S.  Surrounded by multiple waterways including the Neuse, Trent and White Oak and Newport Rivers, the park's 160,000 acres offers countless opportunities for outdoor activities.
Patsy Pond Nature Trail is part of the Croatan National Forest that winds through an area referred to as Longleaf Pine Flat Woods. The pine forest is home to the red-cockaded woodpecker, as well as many other bird species.
Location: The trailhead is located between Cape Carteret and Morehead City on Hwy 24. The entrance to the trail is a half-mile west of the Croatan High School, across from the NC Coastal Federation office.
Length: 0.75-mile loop (Green Trail)
Difficulty: Easy
Emerald Isle Woods Park in Emerald Isle, NC
Emerald Isle Woods Park offers a variety of fun activities for the whole family including a disc golf course, nature trails, floating dock, pier and picnic pavilion. The trails here are woodsy, with some swampy areas.
Emerald Isle Loop Trail is a one-mile loop that offers great views of the marsh and sound that make up a good portion of North Carolina's Crystal Coast.
Location: Near the park entrance on Coast Guard Rd
Length: 1-mile loop
Difficulty: Easy
Fort Macon State Park in Atlantic Beach, NC
Fort Macon State Park is the site of a restored Civil War-era fort located in Atlantic Beach, NC. The park offers miles of coastline perfect for swimming, fishing and shelling. And with more than 300 different species of birds and numerous trails, you will find plenty of birding opportunities throughout the park's salt marshes, estuaries and dunes.
Elliott Coues Nature Trail connects the Fort with the Swim Beach area, traveling along the marsh and through sand dunes and maritime forest.
Location: The trail is accessible via the north end of the Fort Macon parking lot or the Northeast corner of the Beach access parking lot (be mindful of varying closing times between the two lots).
Length: 3.2-mile round trip
Difficulty: Moderate
Yarrow's Loop Trail is a short nature trail with signs that provide information on some of the more common plants and animals that can be found within the park.
Location: The trail starts and stops at the north end of the parking lot at Fort Macon.
Length: 0.25-mile loop
Difficulty: Easy
Fisherman's Path is the beach trail at Fort Macon. The beaches at Fort Macon are always available for hikes, offering plenty of opportunities to spot one of the many different species of birds found in the park.
Location: On the beach
Length: 1.5-miles one way
Difficulty: Easy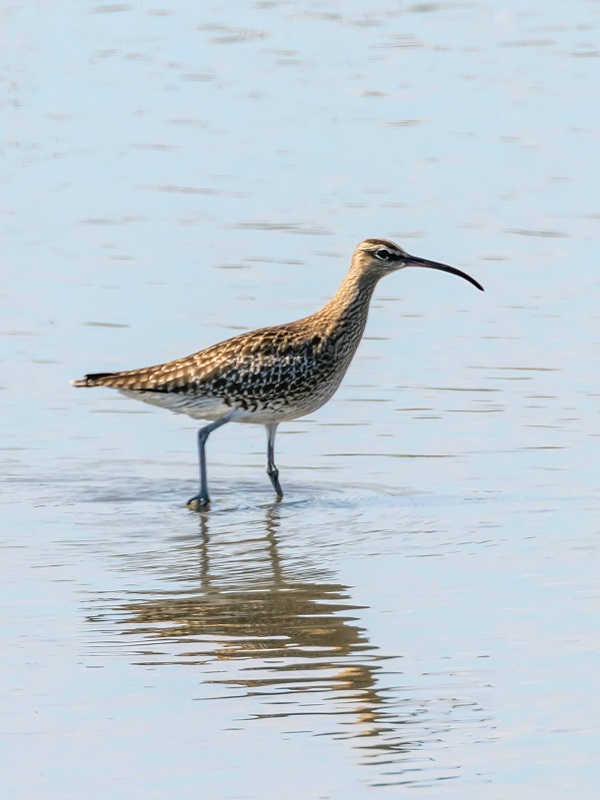 Eurosian Whimbrel; Photo credit: Allexxandar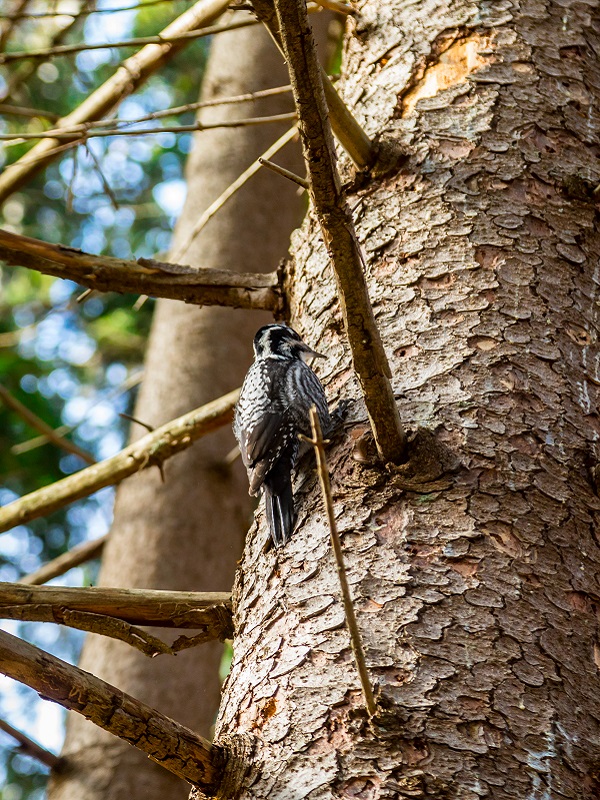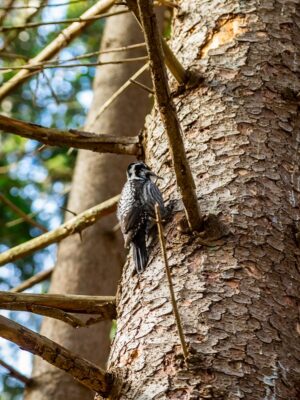 Red-cockaded Woodpecker; Photo credit: Bosko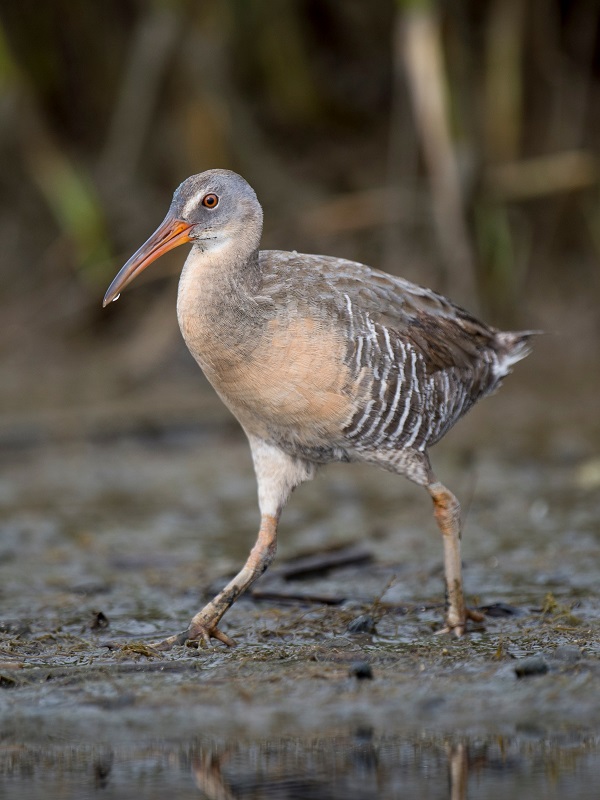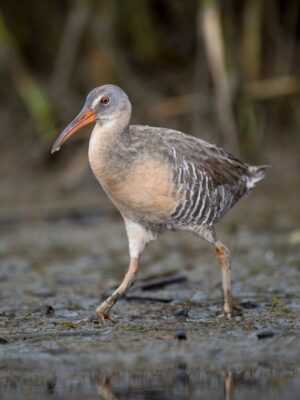 Clapper Rail; Photo credit: Ray Hennessy
Shackleford Banks
Another great birding spot to check out is Shackleford Banks, located on Cape Lookout National Seashore just south of Beaufort and Harkers Island. This undeveloped barrier island is accessible only by boat, making it the perfect refuge for a variety of shorebirds, water birds, as well as migrating birds during the spring and fall months.
While there are no specific trails for birdwatching on Shackleford Banks, you'll find plenty of undeveloped landscape to explore. Pelicans, plovers and sandpipers can be spotted near the ocean, while egrets and ibises are found closer to the soundside in salty marsh areas.
Emerald Isle is the perfect vacation destination for nature lover's and anyone who just enjoys spending time outdoors. Plan your stay in one of our vacation rentals and check out these amazing birding trails in Emerald Isle and the surrounding Crystal Coast beach communities!