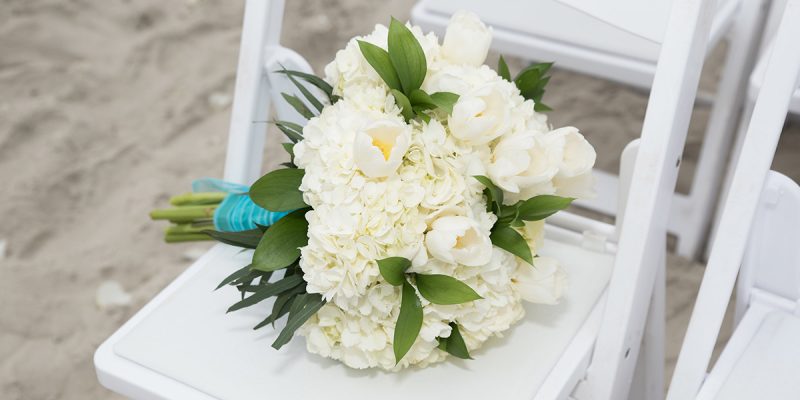 Below are testimonials from couples whose weddings we have helped plan, organize and/or manage. We couldn't be happier to know that we contributed to their happiness!
Read all of our 
Wedding Sites & Locations Reviews
 at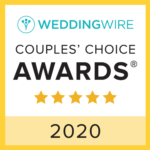 Read Emerald Isle Realty's destination wedding reviews:
From the initial planning, a Seaside Wedding and Events was an integral part of the success of our wedding. Krystal has the experience, knowledge, and vendor contacts that really made the difference. The demands on our time were minimal, the vendors were all professional and friendly, and the results were outstanding. A Seaside Wedding and Events arranged everything that we needed, and helped us have the perfect wedding even when the weather forced us inside at the last minute. No stress setup and removal, beautiful flowers and photos, they handled it all. We whole heartedly appreciate the work Krystal and her team did for us, and highly recommend her and A Seaside Wedding and Events to any couple wanting to have a beach wedding. 
– Chris A.
I'm so glad I had such great help with planning my wedding! When I first started, I felt overwhelmed but Krystal immediately put me at ease! She was responsive, professional, friendly, and always gave me great suggestions on vendors and more. Our wedding day was beautiful and I'm so happy I had the entire A Seaside Wedding & Events help make all of our dreams become a reality our wedding day. I couldn't recommend them more!
– Becky T.
When we decided to have our wedding on the beach, I was overwhelmed with the process of setting up an event far from home and with little knowledge of the area. When I found Krystal and A Seaside Wedding and Events, all of that changed! What had been a daunting process became effortless and fun. Krystal's organization and planning, as well as her awesome vendor connections, allowed me to focus on the small and meaningful things that made our ceremony uniquely us. When we had to change the original date due to COVID, she handled that process without missing a beat. Her confidence in making the arrangements removed any trace of stress. I can't fail to mention the wedding day…Krystal corralled our college, high school, and middle school bridesmaids, handled our independent flower girls, and created the most beautiful beach wedding scene ever. We are both beyond grateful for her awesome work and would recommend her to everyone planning an event in the area.
– Stephanie B.
I cannot express how grateful I am for Krystal. From the first meeting to the big day, she was on it. I was so overwhelmed before she was recommended by a friend, and she made all the little details seem effortless. Our whole family was able to relax and enjoy the day. Even when my groom realized the day of that he had no way to attach his suspenders to his pants…. she made it happen. She has a natural talent for planning events and a great eye for decorations. She made the entire process significantly less stressful. I'll never be able to fully repay her for making the best day of our lives so memorable and effortless. She is easy-going and listens openly. She communicated with the vendors for me, making my responsibilities simple and my to-do list MUCH shorter. Nothing felt chaotic or rushed or problematic– and that is ONLY because she was there. She respected all of our wishes for our wedding style and made them into a reality. I truly cannot sing her praises enough. Krystal is the absolute best.
– Tina C.
Absolutely 100% professional, timely, extremely helpful, and has able to adapt quickly with any kind of crisis (weather, ripped dress, anything). Krystal was absolutely awesome helping with details during the planning process to executing a flawless event. Our wedding was supposed to be outside but Mother Nature had another plan. Within 5 mins Krystal had the inside of the Islander ready to go and guest seated. There is no way any family member or friend could have made it happen as flawless and easy as Krystal did! If you are planning any type of event you must hire Krystal she is a game change and a life saver!
The whole process of planning to execution of our ceremony was so easy with their help!
– Natalie
Flawless perfection and service for our daughter's destination wedding in Emerald Isle. It all came together on her special day without incident.
– Gretchen M.