Why Choose Emerald Isle Realty for Property Management?
Time and time again we hear property owners and investors tell us how difficult it is to decide on the right rental property management company.  All homeowners have different revenue goals or needs and we strive to meet those needs for every single one.  And we know the importance of getting it right the first time!  Since 1962, through hard work, flexibility and dedication, the team of trained professionals at Emerald Isle Realty have been doing just that and proving over and over that we can exceed our owners' goals.
Innovations within our industry have been generated by our numerous years of experience and our commitment to the satisfaction of our homeowners, our rental guests and employees.
"If you make this day better for another person, then you have not lived that day in vain." -Mildred Batten Simmons, Founder of Emerald Isle Realty
Property Management Steps
1
Get a Rental Analysis by an Experienced Property Manager
Whether you are in the market for an investment property or shopping around for a new premium Property Management Company, one of our trained and trusted Property Managers from our Homeowner Services Team will be happy to provide you with a simple rental revenue projection.  This analysis is easy to understand and puts our entire program in perspective at a glance.
2
Property Management Agreement
Once you have reviewed the rental revenue projection and are ready to give the green light, we put together a comprehensive Property Management Agreement package just for you. In this step, we learn more about you and your parameters to get you the most out of your vacation rental property.  In the agreement we address the following items:
Maintenance and housekeeping expectations
Your property's online detail page design
Examples of how your property will be marketed to vacationers
Severe weather preparation and protection, annual deep cleaning and much more
3
Welcome to the Emerald Isle Realty Family!
This is the part we like the most! Your certified contract is circulated through our team of property management professionals that include our maintenance staff, our housekeeping team and best of all – the Vacation Planners so they can get to know your home and start the booking process!
Our Refurbishment Team will visit your property to learn every detail and assign an Emerald Isle Realty Quality Rating, which allows us to represent you in the best way possible.  Our professional photographer and marketing team will schedule your free photo shoot for your property to be used for our website and vacation catalogue.
The partnership begins here and we go right to work for you.
Property Management and Maintenance Services
"PROFESSIONALISM, INTEGRITY AND HONESTY WITH EVERY INTERACTION"
For more than 61 years our property owners have been part of our family for generations.  We intend to take care of your investment or second home with the same pride and integrity that you would on your own.  Homeowner confidence is our ultimate goal and we will do what it takes to make sure your experience is enjoyable, profitable and convenient.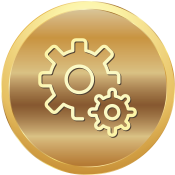 Property Management Program Tools
24/7 access via username and password to your account through our Owner-web system. Here you can review past and present statements, bookings, work orders and more.
Exclusive toll-free Homeowner Hotline and email address for streamlined communication.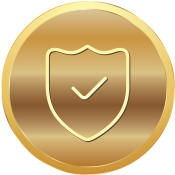 Property Management Program Benefits
A Homeowner Services Team comprised of a group of professional consultants regularly monitoring your bookings and revenue to ensure maximum rental potential.
Nationally recognized Resort Rating System and a team to provide a comprehensive yearly review along with guest feedback on how to make your property reach and maintain its potential.
Our Occupancy Rates consistently outpace our closest competitors week after week, some weeks by double digits.
Electronic funds transfer.
Experienced and incentivized Vacation Planning specialists who ensure maximum booking potential and the ability to place the right family in your home.
More than 50,000 mailings of our Vacation Rental Catalog to qualified prospects
Nationally Certified Vacation Rental Housekeeping Professionals dedicated to exceptional service and a proven success record for exceeding guest expectations.
A professional and honest Maintenance Team offering a carefree One-Fee Maintenance Plan designed to save you worry and money.
A Customer Service Team dedicated to making sure each client is 100% satisfied and plan to return to your beach property year after year.
As a leader in the area we are proud to give back to the local community each and every year, which means you're giving back as well!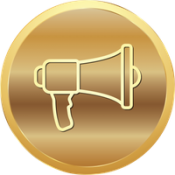 Industry-Leading Digital Marketing Program
EIR maintains a property management system for operating and marketing that no other company can match and provides a competitive edge with comprehensive marketing services for each individual property. With an innovative and optimized website that welcomes online and mobile booking, we average more than 105,000 visits per month from guests and potential vacationers looking to plan their next Emerald Isle vacation.
EIR continuously outranks competitors for Google keyword rankings, driving more than 2x the amount of traffic back to the website from Google search. By averaging nearly 500,000 page views per month, we are seen as destination experts by educating and providing information for locals and visitors on Crystal Coast activities, events and attractions making each vacation memorable and boosting customer retention rates.
With access to a robust, healthy list of email subscribers and the largest social media audience along the Crystal Coast, our eNewsletters, full-year social media outreach and our travel and featured property blogs have become a way that guests can keep a pulse on their favorite vacation spot and remind them why they need to make a return visit to Emerald Isle Realty.
Join the Emerald Isle Realty
Property Management Program today!