Managing a vacation rental can be incredibly time-consuming and sometimes a bit stressful. Hiring the right vacation rental management company can help to ease the burdens while maximizing your returns while at the same time keeping your vacancies as low as possible. But how do you find the right property management company for your vacation rental? We've pulled together some basic information to help you get started.

WHAT ARE VACATION RENTAL PROPERTY MANAGEMENT COMPANIES?
Professional property management companies are those that work with numerous property listings. Some companies only offer marketing services, while others offer only management services. Full-service companies offer both marketing and management services, in addition to 24/7 guest support and homeowner support.
A full-service vacation rental management company oversees the entire process of marketing and managing to ensure that your property is fully booked throughout the year, and everything is running smoothly with minimal issues. They promote your property across multiple marketing channels. They answer guest inquiries, deal with any emergencies that may come up and provide quality maintenance and housekeeping services. They handle booking transactions and track your property's performance, with reports provided at the end of each year. Professional property management companies basically take everything off the owner's plate, handling anything and everything for the property.
These companies also hold long standing memberships and certifications with professional trade associations such as the Vacation Rental Management Association (VRMA) which provide industry certifications and invaluable education.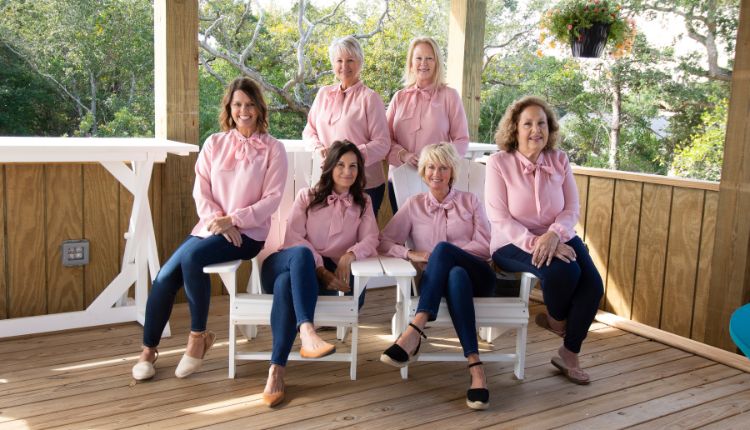 WHEN TO HIRE A VACATION RENTAL PROPERTY MANAGEMENT COMPANY
It takes a considerable amount of time to successfully manage a property and it's easy to underestimate the commitment that is required if trying to handle things on your own. Although each task may only take a few minutes, the number and frequency of tasks can quickly turn into hours of time spent messaging guests, coordinating cleanings, arranging contractors for maintenance repairs, among other things. For owners that have little free time, hiring a professional management company is the optimal solution.
Your proximity to your vacation rental is another factor you'll want to take into consideration. If you don't live near your property, it can be more challenging to handle day-to-day cleaning and maintenance tasks. This is where hiring a local management company to handle the to-do list can be beneficial.
Your guests' experience is also impacted by your ability to upkeep your property. A local property manager looks out for your home by conducting regular inspections and handling maintenance and repairs. When you offer excellent service to guests, you create loyal customers.
The guest experience is unarguably one of the most important factors to consider. Before your property is ever booked, you will likely have to field questions from prospective guests, which can mean the difference in booking a stay versus losing a customer. You will also have to be available to communicate with guests during their stay and coordinate any unscheduled services. From the smallest of questions about WiFi passwords to middle-of-the-night emergencies, not properly communicating with guests can result in negative reviews and even losing the customer before their first booking.

Benefits of using a vacation rental property management company 
Free up your time and eliminate stress. First and foremost, property management companies take the extra time and stress off your plate by providing the vacation management services for you.
Knowledge about the local market. They will know the differences in high season and low season, what competing rates are, what types of properties are the most popular in that specific area, as well as how local regulations and trends are impacting their vacation rental properties.
Professional's handling home maintenance, repairs and upgrades. A local property manager has established relationships with local vendors to ensure timely guest services and maintenance.
Provide one point of contact for all guests' concerns, questions, complaints, etc. Property management companies can offer faster response times which can significantly improve the guests' experience.

Handle emergency requests. With 24/7 guest support, you don't have to worry about taking calls in the middle of the night!
Knowledgeable about the industry and the destination. From home improvement recommendations to helping guests with suggestions or recommendations for activities and things to do during their stay, a local property management company is an expert on both vacation rentals and the destination. The right company can help to provide a seamless experience for guests', from selection and booking to checkout and beyond.
Skilled in marketing and promoting vacation rentals. Property management companies use multiple marketing channels to ensure properties are booked throughout the year with minimal vacancies and the right guests come and go.

What to look for in a property management company
You need to look for a vacation rental management company that is responsible, trustworthy and has a proven track record of providing 5-star service. A company with a sizable portfolio is likely to have a good rapport with homeowners and understand the basics of vacation rental management, but you'll want to do your research. How many other vacation homeowners have trusted them to market and manage their homes? Does the company have enough staff dedicated to answering guests' requests, marketing your property and cleaning after each stay?
Look for a company that is established and shows the ability to control and manage a wide variety of property types while also scaling their staff and operations appropriately so that they can be on site at a moment's notice.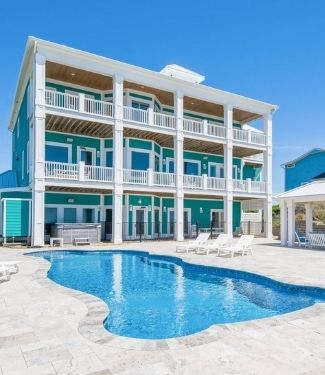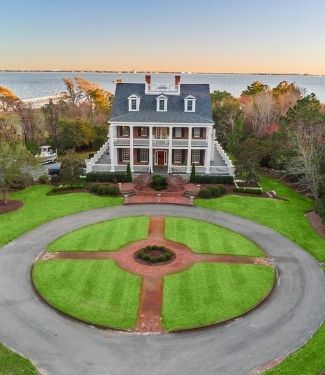 WHAT SERVICES ARE PROVIDED BY PROPERTY MANAGEMENT COMPANIES?
When hiring a vacation rental property management company, you need to know exactly what services they can provide you with. You may only need some of the services, but you'll want to get a comprehensive list of all services provided so that you know your options or limitations.
Evaluate the vacation rental property
Evaluate property and perform market research to find competing rental rates in the area to determine the best rental rate for your property.
Take high-quality pictures and videos, if possible, of the property for use on the booking site and in marketing initiatives.
Provide detailed documentation that includes pictures of the interior and exterior of the rental.
Make recommendations for any repairs or improvements that would enable you to increase rental rates for the property.
Determine owner priorities and guidelines for the property such as the pet policy, smoking, etc.
Install and change out the rental locks.
Market and promote the property
Prepare the home to be rented out.
Ensure that the outside of the property is well-manicured to increase curb appeal.
Market the property so that potential guests can find it across multiple marketing channels including their own website and more.
Provide guest service and support
Draw up the rental agreement with guests, confirm reservation dates and review the guidelines that should be followed while staying in the home.
Ensure proper execution of all agreements.
Collect security deposits from guests.
Provide complete check-in and check-out services including inspecting the unit, making sure guests are aware of any damages, return security deposits, clean and do repairs.
Provide maintenance and housekeeping services
Provide periodic inspections of your vacation rental to identify any repairs or other needs.
Provide all necessary maintenance.
Find the best contractors for jobs and check their credentials, when needed.
Maintain a 24-hour emergency helpline.
BOOK MORE NIGHTS WITH EMERALD ISLE REALTY
Emerald Isle Realty understands how difficult it can be to find the right property management company for your vacation rental. All homeowners have different revenue goals and needs, and we strive to meet those needs for every single one.  And we know the importance of getting it right the first time! Since 1962, through hard work, flexibility and dedication, the team of trained professionals at Emerald Isle Realty have been doing just that and proving over and over that we can exceed our owners' goals.

Our property owners have been part of our family for generations. We intend to take care of your investment or second home with the same pride and integrity that you would on your own.  Homeowner confidence is our primary goal, and we will do what it takes to make sure your experience is enjoyable, profitable and convenient.

Property Management Program Tools
Emerald Isle Realty provides homeowners with constant and streamlined communications and information so that you can rest easy and know that your home is in the best of hands.
24/7 online homeowner portal. Owners are given 24/7 access via username and password to their account through our Owner-web system. Here you can review past and present statements, bookings, work orders and more.
Exclusive homeowner hotline. Owners are provided with an exclusive toll-free Homeowner Hotline and email address for streamlined communication.

Property Management Program Benefits
Finding and hiring the right vacation rental property manager will save you time and money, while at the same time increasing the net value of your property over the long term. Here are some of the key benefits to choosing Emerald Isle Realty as your property management company.
Maximum revenue potential. Our Professional Homeowner Services Team regularly monitors your bookings and revenue to ensure maximum rental potential.
Nationally recognized Resort Rating System. Our vacation homes meet strict standards of excellence, and our team provides comprehensive yearly reviews along with guest feedback on how to maximize your property's potential.
Unmatched occupancy rates. Our Occupancy Rates consistently outpace our closest competitor's week after week, some weeks by double digits.
Experienced vacation specialists. Our experienced and incentivized Vacation Planning specialists ensure maximum booking potential by matching each guest with the ideal property for their getaway.
Exceptional guest services. Our Nationally Certified Vacation Rental Housekeeping Professionals provide exceptional service and have a proven success record for exceeding guest expectations.
Worry-free maintenance plan. A professional and honest Maintenance Team offering a carefree One-Fee Maintenance Plan designed to save you worry and money.

Industry-Leading Digital Marketing Program
We know that exceptional marketing and promotion of a vacation rental property is what drives bookings. That is why Emerald Isle Realty maintains a property management program that is unmatched with comprehensive marketing services for each individual property.
Professional photography and copywriting. Professional photographers and copywriters create a compelling listing to promote your property.
Direct booking platform. With an innovative and optimized website that welcomes online and mobile booking, we average more than 200,000 visits per month from guests and potential vacationers looking to plan their next vacation to North Carolina's Crystal Coast.
Top placements on Google Search. Emerald Isle Realty continuously outranks competitors for Google keyword rankings. EmeraldIsleRealty.com ranks for more than 12,500 keywords and drives more than 2x the amount of traffic from Google search as compared to competing sites.
Expert destination resource. By educating locals and visitors about the Crystal Coast area and providing information on activities and things to do that will make their vacations even more memorable, we are seen as destination experts, evidenced by the nearly 750,000 page views driven to the website each month. Our travel and featured property blogs continue to grow in popularity and have become a way that guests can keep a pulse on their favorite vacation spot and remind them why they need to make a return visit.
Extensive network of travel guests. Emerald Isle Realty continues to expand its extensive network of travel guests, with more than 50,000 mailings of our Vacation Rental Catalog sent to qualified prospects each year. We market your property via monthly eNewsletters to a robust, healthy list of email subscribers and get your property in front of the largest social media audience along the Crystal Coast with full-year social media outreach.
Ongoing guest outreach. We handle all pre- and post-stay communications with guests and encourage the most delighted guests to provide reviews for the property, which further helps to increase rankings for your property and grow customer retention.


FREQUENTLY ASKED QUESTIONS
Below are answers to some of our most frequently asked questions by homeowners.
How will you market my home? 
Emerald Isle Realty has been in business since 1962, which has allowed us to create a rather sizable database of loyal vacationers. We cultivate that base by offering specials and providing tips, in addition to allowing guests to book 'same time same place.'  Our goal is to keep the same families returning to your investment year after year – that way they take a small piece of ownership and treat your property as if it were their own.
How do you handle maintenance and housekeeping?
Emerald Isle Realty does not just hire contractors to clean your home, we partner with professional housekeepers and foster a good relationship with them. They are paid top dollar in our market, trained by the industry's leading housekeeping experts, and treated with respect – after all, they are the face of your business, which is your investment. If your property is not clean, nothing else will matter.
How do I get paid?
With our advanced rent payment policy, we pay you monthly which can create a basic cash flow year around. Except for shoulder months like November and December, most owners receive income regularly. The fees also cover start-up costs like initial walkthroughs and feedback, making keys and professional photography.
What services are included in your management fees? 
Part of our fee structure allows accidental damage to be covered without security deposits at no extra cost for our owners, as long as the damage is not willful or a result of negligent behavior.  In fact, the cost extends to $3500 per incident and can cover things such as accidental carpet spills, broken furniture, countertop damage, minor drywall issues and more.


If you're ready to start booking more nights with Emerald Isle Realty, simply fill out our property management request form. Or reach out to our homeowner services team for information or with any questions. Call 800-354-2859 or email homeowner@eirealty.com.
Save it for Later