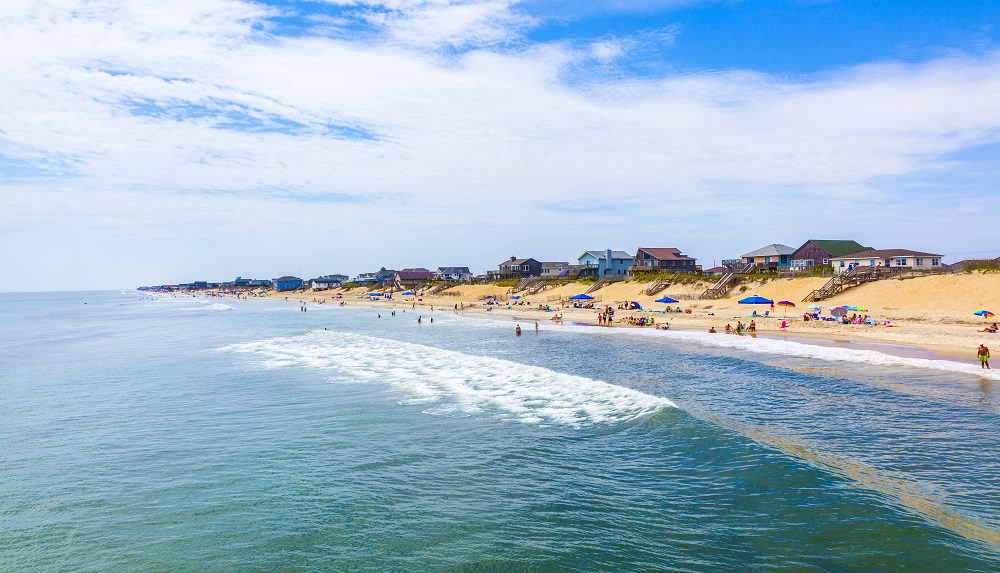 The summer season has returned to Emerald Isle, and there's no shortage of coastal activities and events for you and your family to enjoy with your children. Whether you're planning to spend your days splashing in the refreshing waters of the Crystal Coast or getting an up-close look at the aquatic life, there are new experiences for everyone. We've put together this list of the top 5 things to do with your kids in Emerald Isle this summer that is sure to be a hit for the whole family.
Make a splash at Salty Pirate Waterpark
While Emerald Isle has miles of soft sand and an endless supply of therapeutic waves, there's nothing like sliding through the cool waters at Salty Pirate Waterpark! It's an oasis of relaxation for parents while offering a steady supply of adventure for kids. This thrilling water park features plenty of unique water slides, each offering an enjoyable heart-racing experience of twists, turns, and splashes! There's also a wading pool if you're looking to take it easy, entertaining arcades for some air-conditioned down time and a snack bar if you get a little hungry.
Be sure to visit Salty Pirate Waterpark on your next visit to the island. The park is open seasonally from Memorial Day to Labor Day.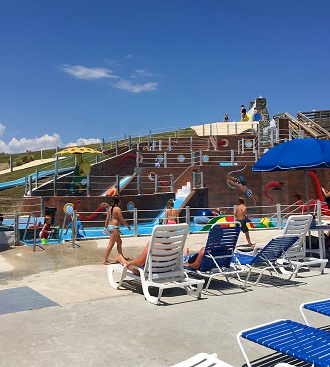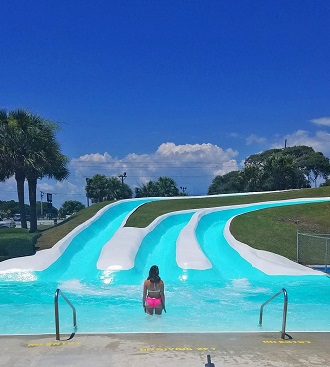 Go on an underwater adventure at the North Carolina Aquarium
Have you always wanted to explore the depths of the ocean? The North Carolina Aquarium at Pine Knoll Shores can take you there. This summer, you and your family will enjoy being transported to the deep sea habitats for an up-close look at the aquatic wildlife of the Crystal Coast.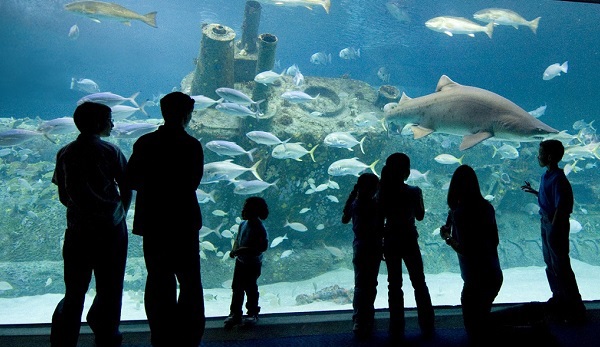 Plan a wild afternoon filled with admiring bright, colorful fish, watching the river otters play and even petting a stingray! The aquarium is also a safe haven for birds found throughout Emerald Isle's natural habitats. Your kids will never forget the moment they first set eyes on the beautiful pelicans, owls, and vultures!
You and the kids will also enjoy going behind-the-scenes of popular Emerald Isle outdoor adventures like kayaking and fishing. There's even a playground area outside near the start of the Alice Hoffman Nature Trail with slides, a climbing net, a treehouse platform and a swinging bridge that the kids are sure to love! Be sure to plan ahead and add this must-visit spot to your list; the aquarium boasts a variety of special programs all summer long.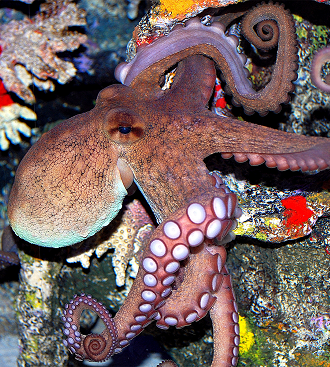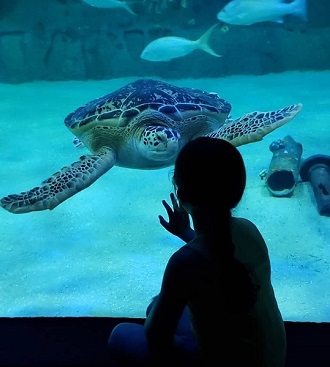 Explore North Carolina's rich history at Fort Macon State Park
North Carolina is rich in history and Emerald Isle is near the historic Fort Macon State Park. The site is popular among history enthusiasts of all ages! It provides visitors with the opportunity to explore the barracks, visit the armories where soldiers stored armor and weapons, and even get up-close and personal with an original cannon.
Fort Macon isn't just for those looking to learn something new; you and your children can also go swimming, take a guided tour and even go fishing. This historic park is the ideal spot for soaking up some sun and history!

Reel in a big one at Bogue Inlet Fishing Pier
There's nothing like getting a view of Emerald Isle from the top of Bogue Inlet Fishing Pier. This iconic spot is a favorite for visitors and locals alike, and it's the perfect spot for your children to create their first fishing memories! Many have grown up dropping their lines here and getting their first big catch. It's also the location for many of those famous "fishing tales."
The pier is not only a great place to fish, it's also the perfect spot for your family's relaxing evening stroll. The breathtaking views of the Atlantic Ocean from the observation deck are a sight to see for any ocean lover. Your kids will feel like they're walking on the ocean while on the pier, and the view from atop is perfect for spotting dolphins! Be sure to stay until sunset and witness Emerald Isle light up as the night sets in.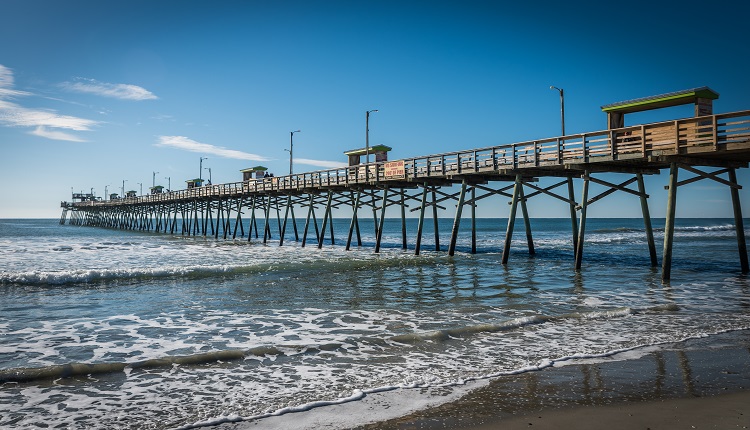 Ride the waves on Emerald Isle's beautiful beaches
With a bountiful amount of choice waves, Emerald Isle's beach conditions are every surfer's dream. The coast's miles of soft sands and shoreline provide the ocean-lovers of the family with plenty of opportunities to ride the waves!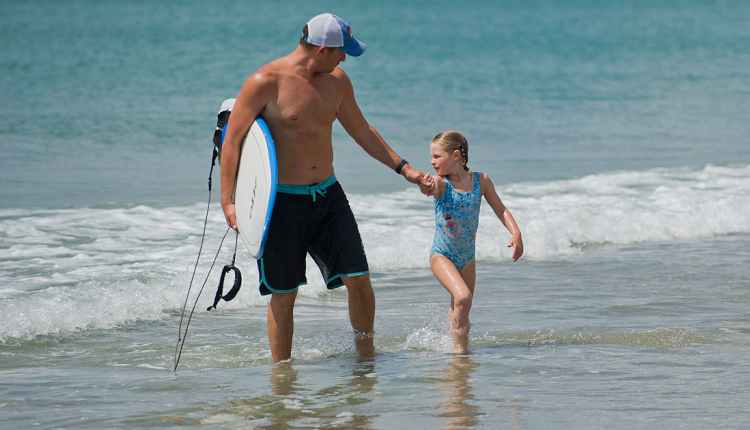 Surfing is a fun and popular water activity for kids of all ages, especially the older kids who want to try something completely new. If you don't own a surfboard or are looking to get some lessons, check out Hot Wax or South Swell Surf Shop for all of the gear you need to hang ten!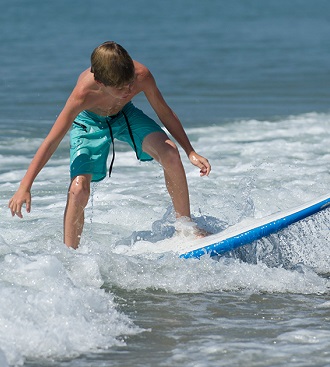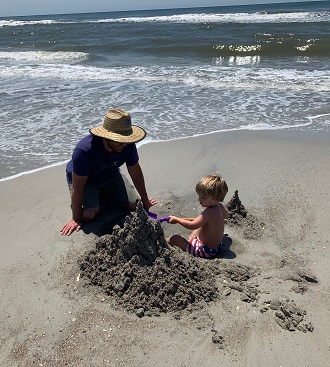 Plan your summer family getaway today
From educational experiences to water adventures, Emerald Isle is the perfect destination for any family's summer vacation. Be sure to schedule your next getaway with Emerald Isle Realty; take a look at our selection of more than 700 charming vacation properties perfect for any memorable Crystal Coast vacation.
Save it for Later