Looking for the best way to show your sweetheart just how special they are this Valentine's Day? While a box of chocolates and a beautiful bouquet of flowers might be a good way to celebrate this holiday, it might be time to profess your love in a new way. Show your special someone just how much you care by planning the perfect Valentine's Day getaway to Emerald Isle, North Carolina.
Nothing sets the mood for romance better than miles of pristine beaches and sparkling emerald waters as far as the eye can see. Add in breathtaking sunsets, luxurious accommodations and nothing on the to-do list other than rest and relaxation, and you have the makings for a very romantic vacation that won't soon be forgotten.

Your romantic getaway to Emerald Isle starts with the perfect place to stay.
While North Carolina's coast is the perfect spot for a romantic beach vacation any time of year, the off-season is one of the most special times of the year. And for more than one reason. There is no better way to relax and let the stresses of the day just melt away, than during the off-season in Emerald Isle, when the beaches are less crowded, and some days even seem like you have the beach all to yourself.
If this already sounds like the vacation you've been dreaming about, let's talk about the discounted rates on off-season rentals that will make your dream getaway an affordable one as well. The fall, winter and spring months that make up the off-season, are also the best times of year to get the best rates on the widest selection of vacation rentals.
From stunning oceanfront rentals to quaint cottages and beach houses nestled along the maritime forest, vacation rentals in Emerald Isle boast all of the luxuries you need from gourmet kitchens to private pools, hot tubs, game rooms, not to mention the beautiful beaches just steps away.
Another option to consider when planning the perfect romantic getaway to Emerald Isle are our luxurious condominiums. Condo rentals are often more affordable and offer those same stunning waterfront views. Many also offer exclusive amenities like on-site fitness facilities and private beach access.
If you're looking to be pampered on your getaway, choose from our extensive selection of vacation rentals and condos for a truly exquisite vacation experience. Callus today at (855) 893-1962 to book your stay.

Emerald Isle beaches offer the perfect backdrop for relaxation.
Whether you prefer spending your days getting sun on the beaches or prefer exploring nature and trying your hand at as many outdoor activities as possible, the beaches and coastal communities that make up North Carolina's Crystal Coast, offer ample opportunities for both relaxation and adventure.
Part of the allure of the Crystal Coast is the miles of pristine beaches and the scenic beauty that lies within. Each day begins and ends with some of the most incredible views. Wake up early to enjoy a brisk walk on the beach with your loved one or a cup of coffee on the deck as you take in one of our amazing sunrises. As the day comes to an end, celebrate with a glass of wine, or stroll together along the shore as you watch one of the most spectacular sunsets you'll find anywhere on the North Carolina coast.
For a day of relaxation, all you need is an umbrella and chairs to set up a spot in the sand. Then lay back and take in the sights as you listen to the sounds of waves crashing onto the shore and feel the cool ocean breeze wash over you. This is the perfect time for a couple's selfie with the beautiful Atlantic Ocean as your backdrop. Post your pic on social to make all your friends jealous or keep it as a reminder of your incredible beach vacation together, and remember to tag Emerald Isle Realty for a chance to be featured on our social media accounts!

Share your love for the outdoors with a little adventure.
Emerald Isle, North Carolina was named for the lush green maritime forest that surrounded the area then and continues to today. This quaint beach town is one of five that make up Bogue Banks, a 21-mile stretch of barrier island, known for its rich natural beauty, diverse habitats and ample opportunities for outdoor recreation and leisure.
Emerald Isle and its neighboring coastal communities are home to numerous parks and nature trails, perfect for couples looking to spend a romantic getaway enjoying the natural wonders and scenic beauty that abounds. Go birdwatching on the trails at Emerald Isle Woods Park or take a stroll down the Theodore Roosevelt Nature Trail at the North Carolina Aquarium at Pine Knoll Shores, just a short drive away. The Aquarium also makes for a great date idea or a family visit with the little ones.
Biking is another way to experience Emerald Isle in a more up close and personal way. Emerald Drive and Ocean Drive are both scenic routes and have a lot of neat destinations along the way. From bikes with big tires that are perfect for riding on the beach to bikes with motors that allow you to ride for miles, you will find plenty of options for bike rentals throughout the area.
For an even more unique and memorable biking experience, a guided biking tour with Hungry Town Tours, in the neighboring town of Beaufort, should be at the top of your list. Choose one of their guided food and wine biking tours to learn more about the rich history of this coastal community and sample some of the best local cuisines in the area.
Boating is a popular water activity on North Carolina's Crystal Coast that offers couples a chance to explore local waterways and discover some of the area's hidden gems. There are several boating access areas in Emerald Isle and the surrounding beach communities, as well as cruise and ferry services that make getting out and enjoying the  water a breeze.
Take one of the ferry services available in Beaufort or Harkers Island and spend a day exploring Cape Lookout National Seashore. Make sure to bring your camera to capture some of the amazing views you'll get of the Cape Lookout Lighthouse and the area's pristine beaches. You may also get a glimpse of the famous wild horses that roam along Shackleford Banks. Pack a lunch to bring with you and have a picnic on a sandbar or under a shade tree. Go swimming, shelling, and even try some snorkeling.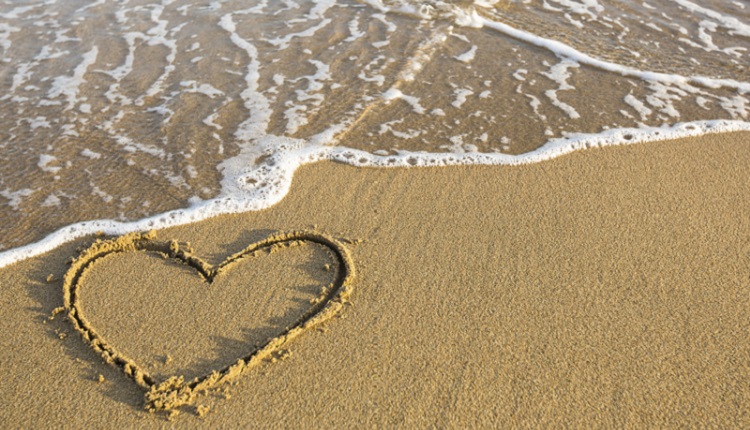 Indulge in even more romantic things to do in Emerald Isle.
If you're ready to take in a few more sights after a fun-filled day of adventures, spend some time perusing the local art galleries which are home to one-of-a-kind paintings, sculptures, and wood art from artists around the world.
For the couple that is into history, a visit to the North Carolina Maritime Museum in Beaufort is a great way to explore the coast's storied past. From exhibits on shells, boats and marine life to its most popular exhibit on display, the Queen Anne's Revenge, which was Blackbeard's famous pirate ship, the museum offers a truly memorable experience to share during your stay.
Nothing shows how much you care for your partner or family other than picking up a gift or two for them while on vacation. From local boutiques and specialty stores to quaint gift shops, there are plenty of shops around town to find the perfect something for everyone. Emerald Isle also has several antique shops where you may just find the perfect local treasure to take home.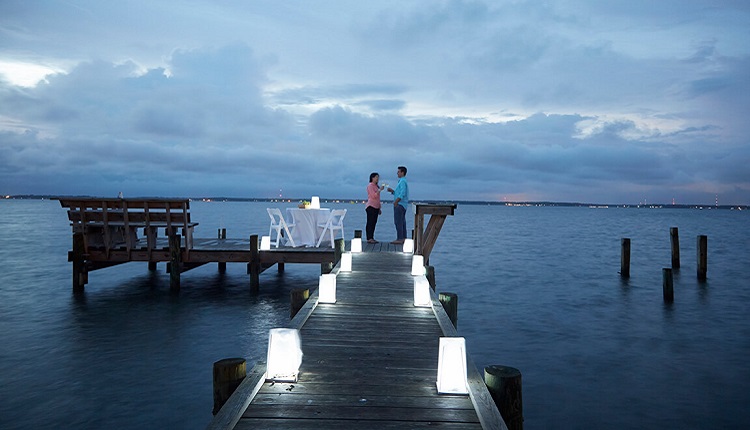 Enjoy a romantic Valentine's Day dinner for two.
Make your Valentine's Day getaway to Emerald Isle even more incredible with a romantic dinner for two. Nothing sparks the romance more than a special night out with your sweetheart enjoying some of the area's best coastal cuisine.
Whether you prefer a romantic dinner for two at one of the area restaurants or want to surprise your significant other with a romantic dinner overlooking the water without leaving your vacation home, you will find plenty of ways to wine and dine your sweetheart in Emerald Isle. 
From exceptional steaks to unique seasonal dishes made with the freshest locally sourced seafood to some of the best signature cocktails around, Caribsea is one of the area's most popular upscale restaurants. After a delicious dinner, watch the sunset while sipping a cocktail on the rooftop.
Another great option for a memorable evening is Amos Mosquito's, set in a picturesque, waterfront location in Atlantic Beach. You are sure to enjoy their delectable seafood dishes, made with the freshest ingredients and a hint of southern flair. And for a unique and memorable dessert experience, order s'mores and roast marshmallows over your own personal campfire.
Many of the area's restaurants offer options for pick up or delivery, so you can enjoy a romantic dinner under the stars at your vacation rental.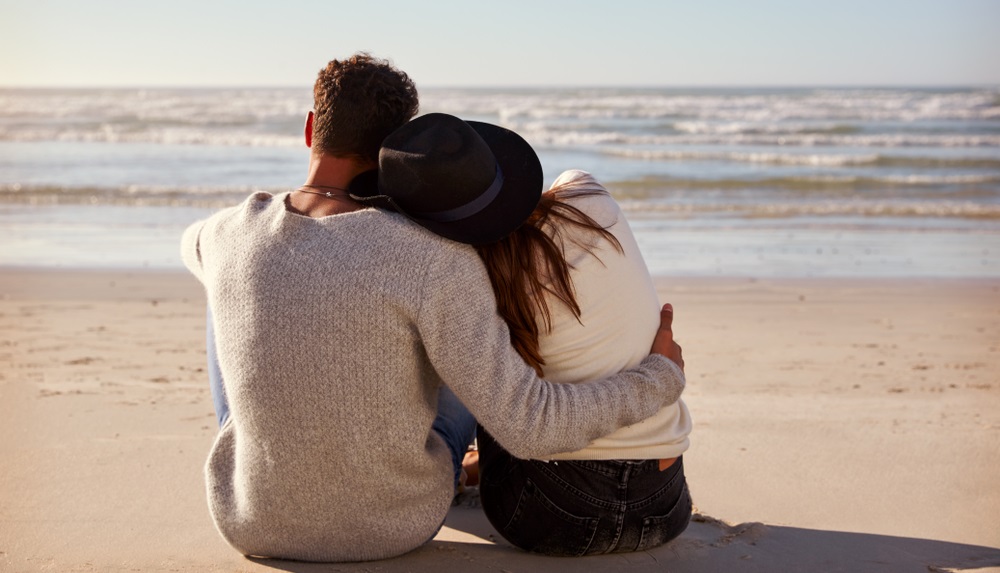 Plan your perfect Valentine's Day getaway to Emerald Isle today!
With both Valentine's Day and President's Day right around the corner, now is the perfect time to start planning your romantic weekend getaway to Emerald Isle, North Carolina. Check out some of our exclusive properties that will make for an unforgettable stay.
You May Also Like:
Weekend Getaways from Raleigh to Emerald Isle
Winter Beach Getaways on North Carolina's Crystal Coast
Save it for Later