Traditions can be made almost anywhere when you're on vacation. Creating memories is simple with a little bit of creativity and a lot of imagination. With so much to see in Emerald Isle, it's easy-peasy to make some of the best memories on the Crystal Coast with a challenging scavenger hunt that both kids and parents can enjoy.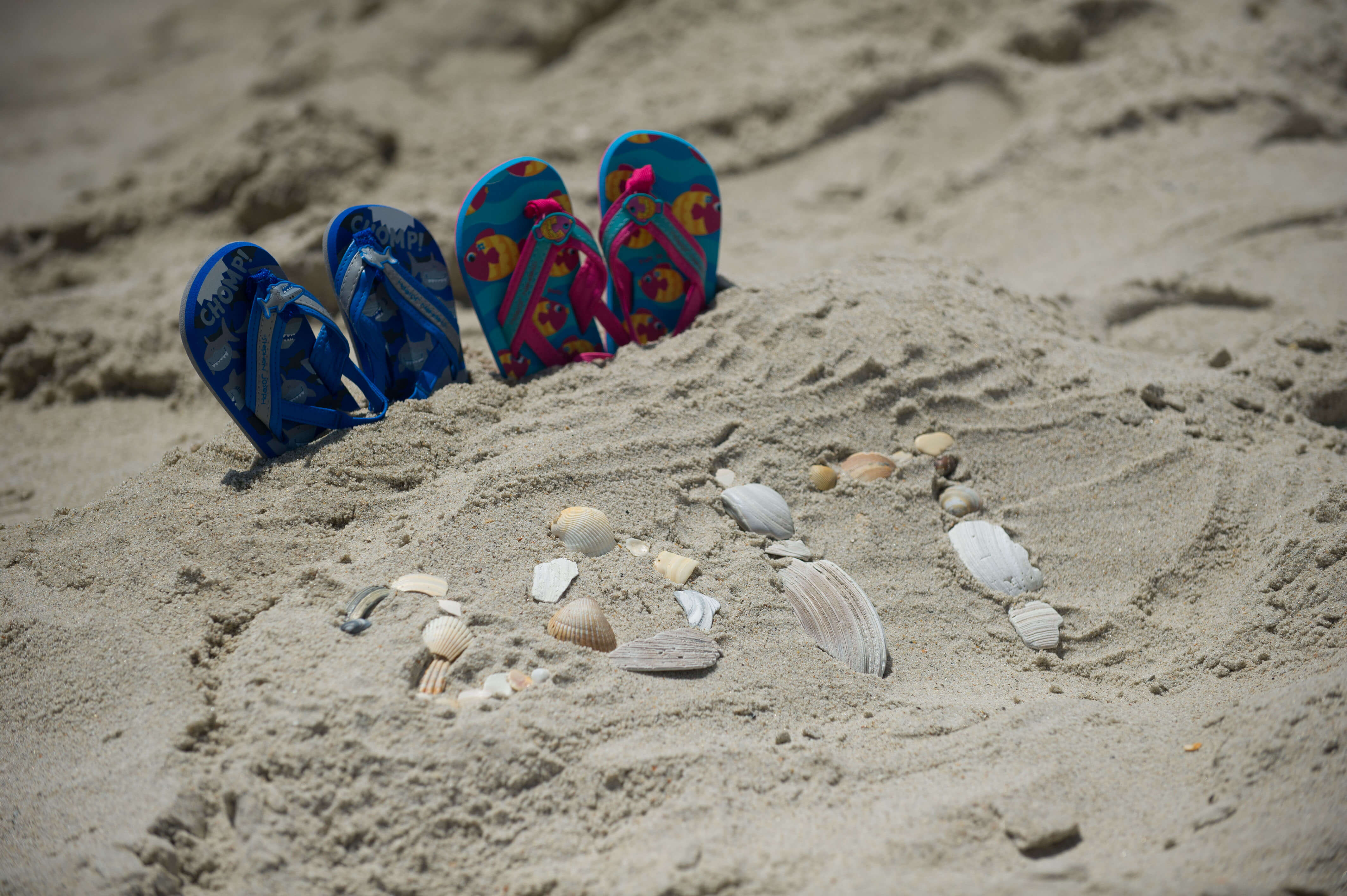 Getting Started
If you're planning a beach vacation you probably want to get your spot picked out for your stay. Luckily, we make it easy to find the perfect property with our extensive list of vacation rentals. Whether you're staying at oceanfront property, condo, or duplex, you can incorporate your rental into the scavenger hunt.
The easiest way to start planning the scavenger hunt is to start with a simple list. Scavenger hunts that kids can do can be as simple as finding items on a list like beach glass, shells, sand dollars and driftwood. Before your trip, you can check out Pinterest or other crafting sites for premade beach-themed scavenger hunt lists.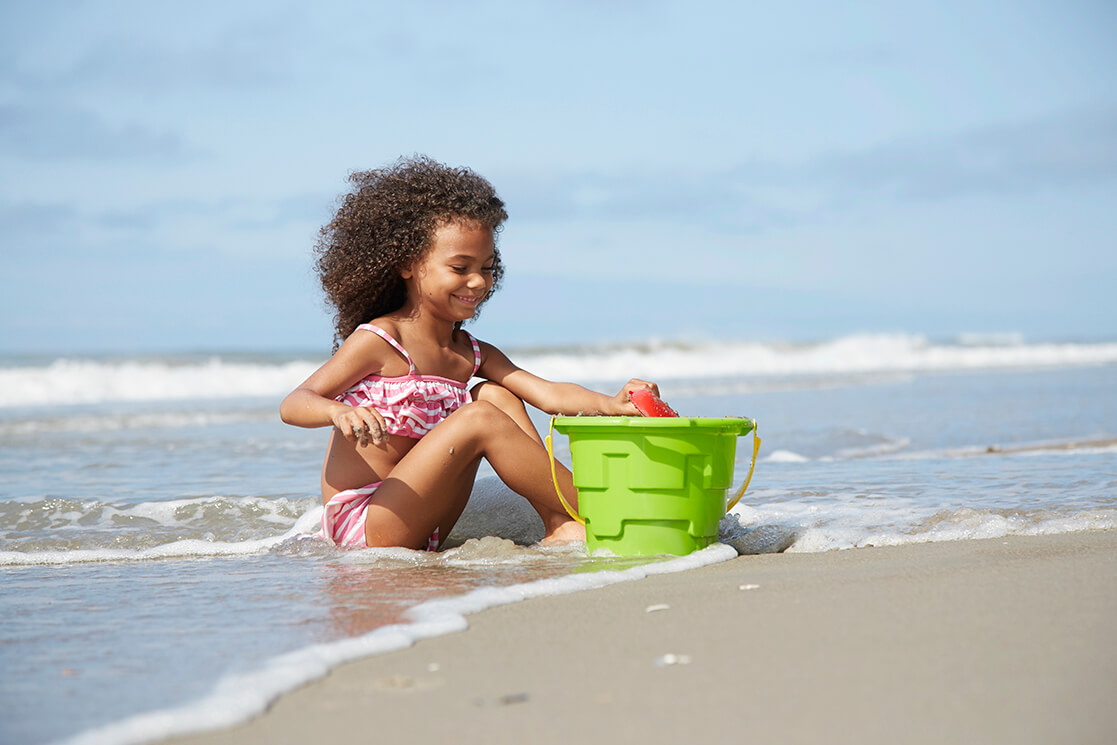 Here is a brief scavenger item list to get you started:
4 White Shells (any type)
3 Sand Dollar Pieces
3 Pieces of Sea Glass
1 Scallop Shell
1 Piece of Seaweed
1 Piece of Driftwood
These are just a few ideas to get the process going and items can be changed out depending on age, time of day, or theme. If you want to keep it simple, use our free printable scavenger hunt list HERE.
Your Scavenging Options are Endless
Your kids will enjoy searching the seashore for smaller knick-knacks or beach treasures. While the younger beach-goers are searching and discovering the beach, make sure to keep an eye on them so they don't stray too far and be sure they have plenty of sunscreen. Also, keep track of any items you decide to hide or place around your property or on the beach that are not natural to the beaches of Emerald Isle.
The great thing about scavenger hunts is it doesn't just have to be about collecting items from the beach. If you have older kids or teens, entice them with a photo scavenger hunt.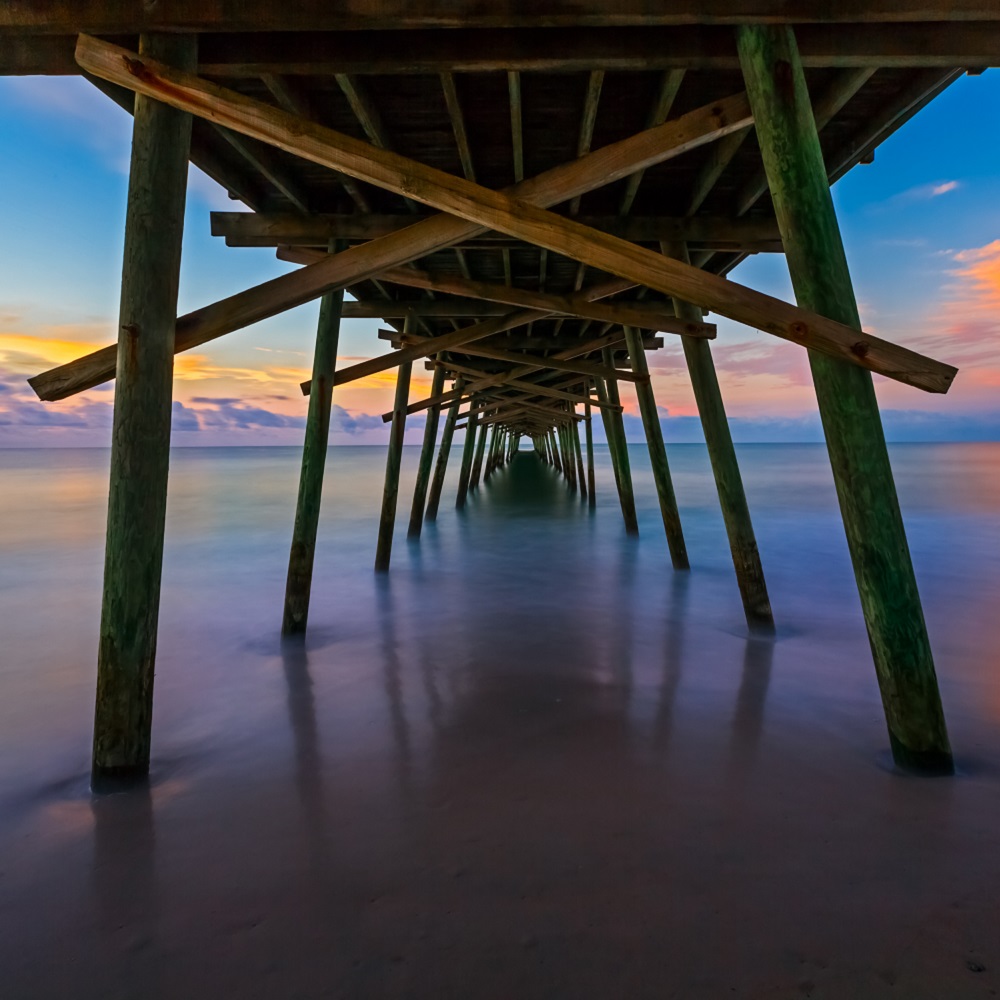 Photo Hunt Ideas:
Funny Beach Selfie
Sunrise or Sunset Photo
Buried in The Sand Photo (teamwork makes the dream work)
Bogue Inlet Pier Photo
Seashell Photo
Wildlife Photo (local birds, fish, wild horses of Shackleford Banks, etc.)
Cape Lookout Lighthouse Photo
Again, these options can easily be changed out depending your families vacation itinerary. If you plan on seeing local attractions such as Fort Macon State Park, Cape Lookout National Seashore, or the Bogue Inlet Pier, try and incorporate some unique photo options for the hunt at these locations as well.
Adult Friendly Scavenger Hunts
For the adults, the scavenger hunts can be a little more elaborate, thus making them more perplexing.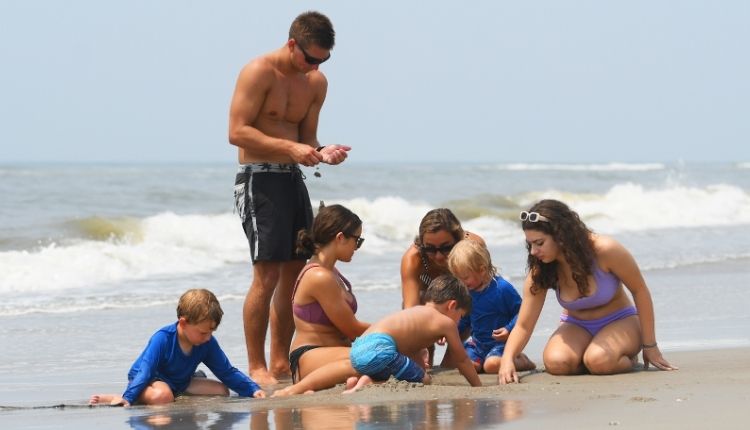 Try making a list of items or sights to walk up and down the beach with and see how many you can cross off. Fun sights your list can include could be a guy wearing red swim trunks, a rainbow umbrella, an abandoned sandcastle, collecting a small jar of beach sand, taking a picture with a stranger, or even a beach wedding. We encourage getting creative with your list.
Scavenger hunts are a great way to make traditions out of your vacation. It's just one idea to remember your getaway and keep your memories alive for years to come. If you have one or more favorite Emerald Isle traditions, we welcome you to share them with us and our fans on Facebook, Twitter, or Instagram using the hashtag #EIRealtyNC!
Don't forget your printable scavenger hunt list HERE!