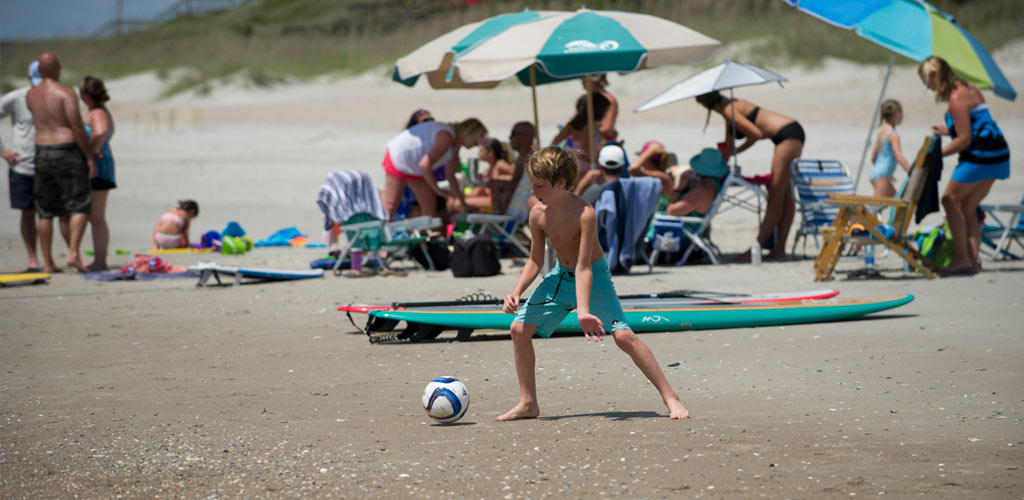 Family Reunion Vacation Rentals
Emerald Isle Realty has a great selection of family reunion vacation rentals to accommodate groups of any size. Browse our 8+ bedroom vacation rentals boasting amenities such as oceanfront swimming pools, gourmet kitchens, private beach access and ample room for entertaining or just relaxing. Rent both halves of one of our comfortable and affordable duplex vacation rentals. Or stay in one of luxurious Sand Castle homes featuring all the best perks.
With more than 700 properties to choose from, you'll have no problem finding the perfect vacation rental for your Emerald Isle family beach reunion.
Family Friendly Activities
This beautiful beach location offers a myriad of family-friendly attractions and outdoor activities to make your next family reunion truly memorable. If you'd like assistance picking out Emerald Isle attractions for your stay with us, please call us at (866) 586-6980.
Reunion Rentals & Services
Emerald Isle Realty has a wide variety of local vendors offering photography, catering and equipment rentals to assist you with all the details of your beach reunion.
For help planning your family reunion, call us at (866) 586-6980 or fill out our group rental request form online.
We've also put together some family reunion planning tips to help you get started. Together is always better in Emerald Isle – start planning today!
As a Thank You for allowing us to be a part of your event, each individual family reunion rental reservation will receive $50 off.