Whether you are fishing offshore, inshore or from the surf or pier, the Crystal Coast is a true fishermen's paradise. The Southern Outer Banks has miles of shoreline, rivers and sounds to explore as well as the playground of the Atlantic Ocean. With plenty of public access points, grabbing your tackle box and rod will become second nature whenever you start your day. We've outlined some essential information for anglers in this Guide to Fishing on the Crystal Coast.
Take on the Deep Sea
The Crystal Coast is located just off the Gulf Stream. The productive waters provide Bogue Banks with a variety of sport fishing opportunities. Whether you are a seasoned offshore angler or want to experience the thrill of a lifetime landing a blue marlin, the Crystal Coast offers one of the largest charter fleets on the East Coast. Experienced captains take pride in guiding visitors and locals alike through the incredible natural wonder of the Gulf Stream fishery.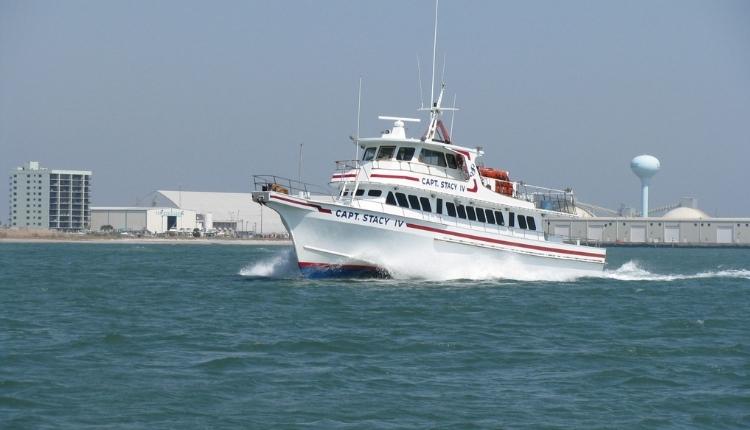 Deep-sea anglers have the opportunity to reel in blue or white marlin, sailfish, dolphin, blackfin and yellowfin tuna, giant bluefin tuna, wahoo or king mackerel.
If you want to truly enjoy the fishing opportunities available on North Carolina's Crystal Coast, plan a day with one of our area fishing charters. When you rent a charter, you can sit back, relax, at let the captain handle the boat while you fish the day away. Some of the best charters in the area include:
Booking time with any of these charters will allow you to learn the art of bait rigs, trolling techniques and what it takes to reel in the memory. Whether it is a weekend with your seasoned fisherman friends or your family who wants a taste of a real sport-fishing adventure, our charter boats are ready to entertain and delight you with an incredible and memorable fishing experience.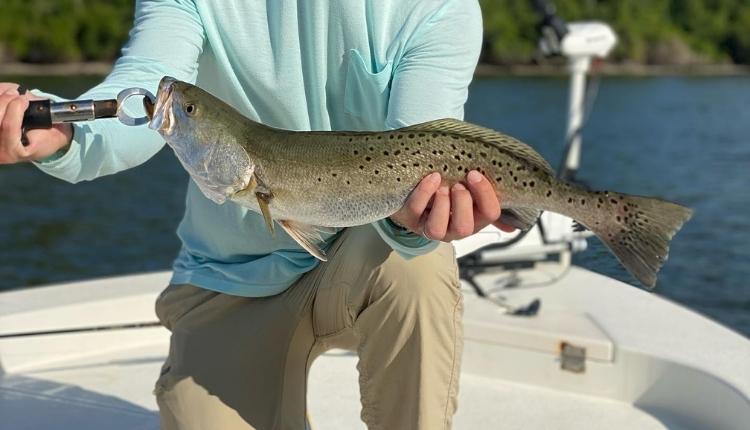 Inshore Action
If you are searching for the tail-walking puppy drum as he runs with your bait along the edges of the marsh, look no further than the inshore waters of the Crystal Coast. The Crystal Coast draws anglers for some of the finest year-round inshore fishing on the East Coast, from Cape Lookout to Emerald Isle.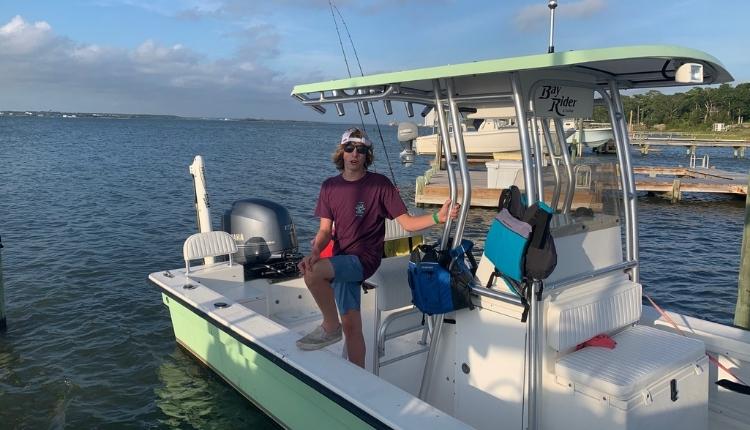 There are several places on the Southern Outer Banks to fish inshore. Whether live bait, jigging or bottom fishing, the beauty of tidal marshes, creeks and rivers will only enhance your fishing experience. Inshore fishing provides you with the opportunity to explore on your own. Here are a few suggested areas:
Marshes on the soundside of Emerald Isle
Rock jetty on Radio Island off the Morehead City and Beaufort Causeway
Rock jetty on the backside of Shackleford Banks (you will need to take a ferry)
North side of the jetty at Fort Macon State Park.
There are more than 100 other locations, depending on how adventurous you are, so ask some locals at the local fishing shops where they like to fish!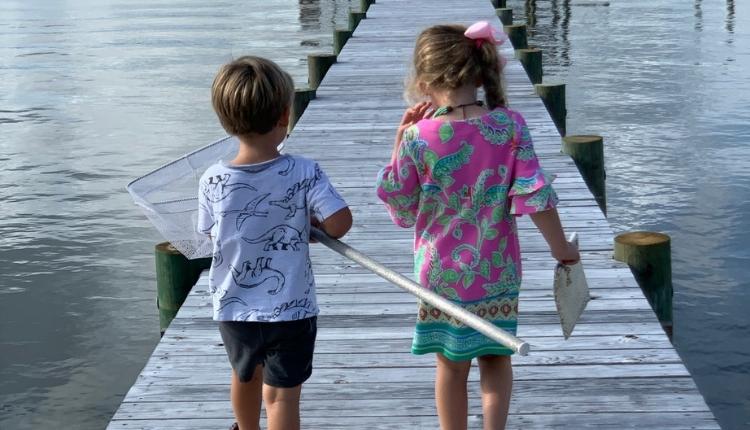 While on your inshore fishing adventures, you could net flounder, speckled and grey trout, red drum, Spanish mackerel, bluefish, spot, black sea bass, sheepshead and sometimes the occasional pompano or black drum. First light and dusk are always prime feeding times for fish. And, the added benefits of fishing at these times are glorious sunrises and sunsets. To enjoy inshore fishing on the Crystal Coast to its fullest, you might consider hiring a guide from any of the local fishing charters.
Surfs Up
Surf fishing on the Crystal Coast is second-to-none. Being able to drive on the beach helps anglers easily find hot fishing holes. Posting up on the beach or wading out into the waves gives you a chance to catch some flounder, pompano, blue fish and saltwater trout. Emerald Isle is a popular location. Plenty of outdoor enthusiasts enjoy getting their feet wet and casting out a line. For some, playing nature's waiting game is the path to relaxation.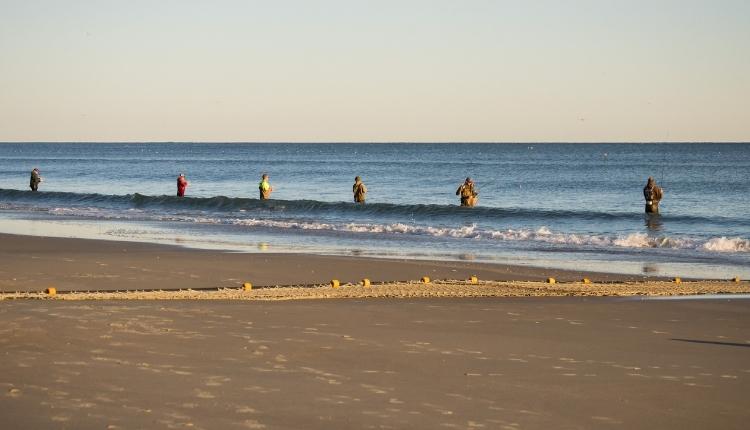 Experienced anglers recommend reading surf reports and analyzing the incoming Emerald Isle tides. Here's a casting tip: cast your line anywhere you see birds hovering, as this approach will set you up to catch a big one. Surf fishing is perfect for individuals searching for solitude or groups looking for a fun activity. It is also a great way to give fishing lessons to beginners.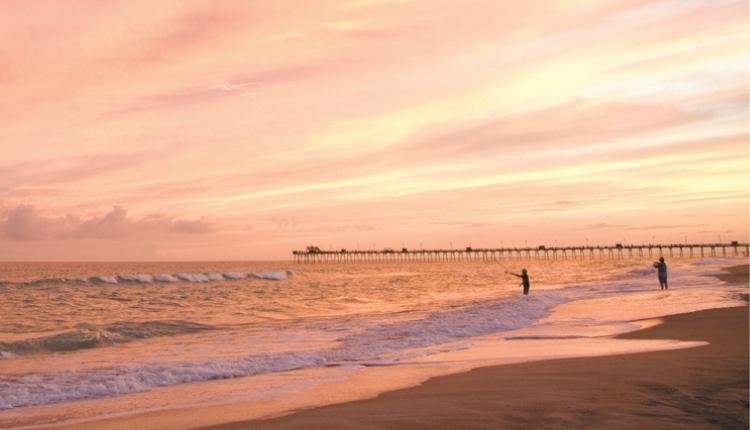 Getting to the surf is easy. There are many public beach access areas from Atlantic Beach to Emerald Isle. Keep in mind that you can surf fish off the Beaufort Inlet at Fort Macon State Park in Atlantic Beach and Bogue Inlet in Emerald Isle.
Surf fishing is a treasured experience. The crashing waves, the salt air and the anticipation of which fish will hit your bait add to the excitement and allure of surf fishing. If you want to discover a new fishing spot or gain insight on what the fish are biting on, be sure to check with your favorite bait and tackle shop for pro-tips.
Give in to Pier Pressure
Pier fishing is perfect for anglers of all ages. Some feel it holds greater potential reward than simply setting up on shore. In Emerald Isle, the Bogue Inlet Fishing Pier is a great place to unwind and relax with family or on your own while casting your line in hopes of landing some exciting bites. With the purchase of a day pass, visitors can enjoy casting from atop the pier to catch wahoo or king mackerel. The pier house situated on the dock is conveniently available and offers snacks, drinks, bait and all your fishing necessities.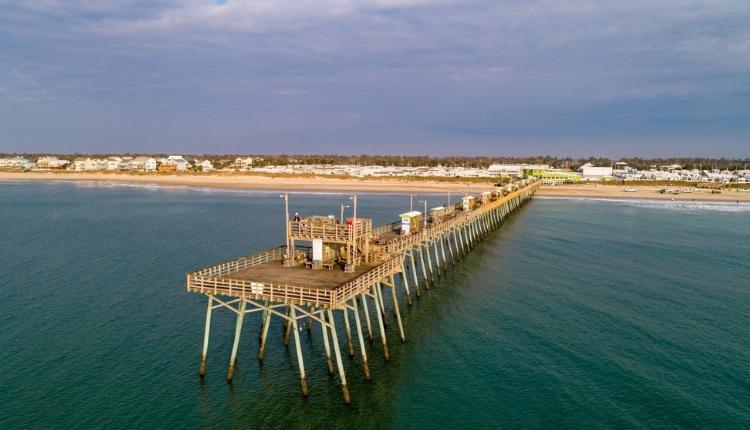 The 1,000-foot Oceanana Pier is a popular destination for families in Atlantic Beach. The pier's ultra-extended length allows anglers to catch a wide variety of fish. Warmer months bring in croakers, mackerels, pompano and even flounder. Cooler months are prime time for redfish and black drum. There's also a restaurant serving every meal of the day if you get a little hungry.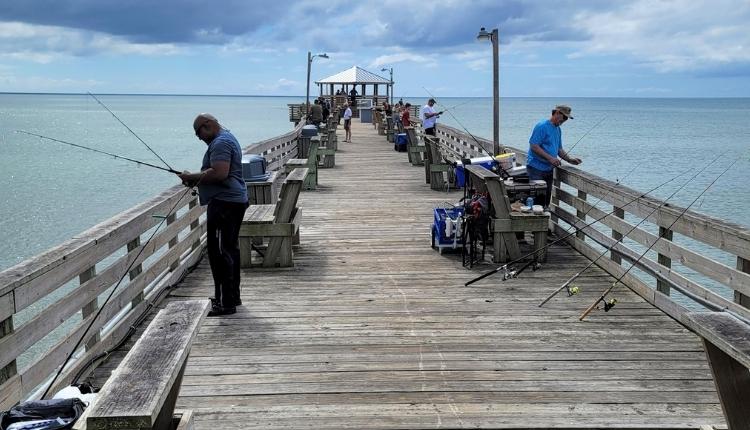 Get Your Fishing Licenses
Whether you choose to cast a line from atop Bogue Inlet Pier or head out for the day on a fishing charter, the coastal waters of North Carolina's Southern Outer Banks are a saltwater angler's wish come true.
Throwing your line out and reeling it back in is a lot of fun, especially when a redfish is attached to the lure's end. To keep our aquatic wildlife thriving, be sure to get your fishing license. The state of North Carolina requires anglers 16 or older to hold a Coastal Recreational Fishing License.
Licenses are available at many bait and tackle shops and sporting goods stores throughout the Crystal Coast, or you can purchase a license online at the N.C. Wildlife website. Not only does purchasing a license contribute to the state's wildlife conservation efforts, it's also the law.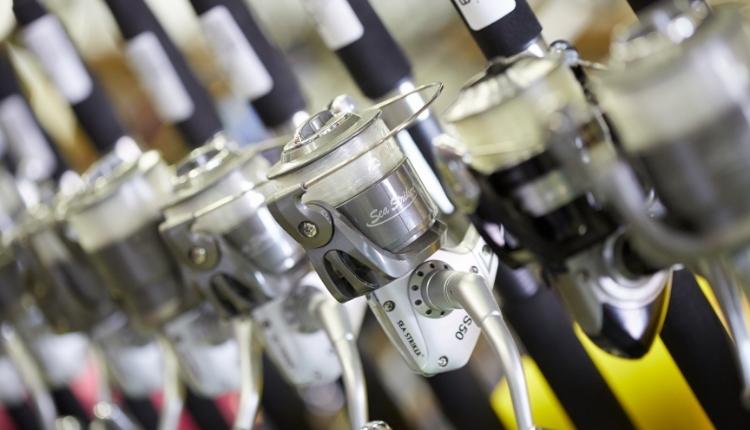 For Competitive Anglers
If you're searching for a challenge and want to dive into a heart-pumping experience, plan a trip to the Crystal Coast in June and register for the Big Rock Blue Marlin Tournament. You'll be casting and navigating through a series of ledges, peaks and plateaus that runs along the North Carolina coastline. It's held annually in Morehead City and attracts anglers nationwide. The Big Rock Fishing Tournament is one of the largest sport fishing tournaments in the U.S. and one of the top billfish competitions in the world.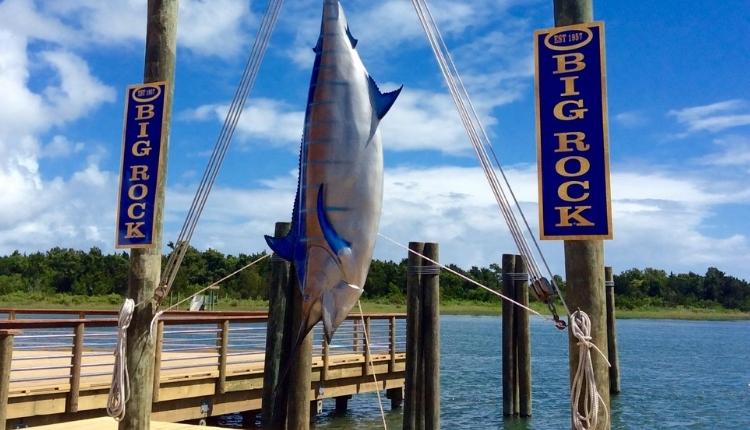 This riveting 9-day event includes several activities and daily public weigh-ins at Big Rock Landing. Festivities begin with a one-day Lady Anglers tournament that benefits local charities. The following Monday marks the first of six days of fishing in the Big Rock Blue Marlin Tournament. Keep an eye out. You might get a glimpse Catch-23, NBA legend Michael Jordan's boat.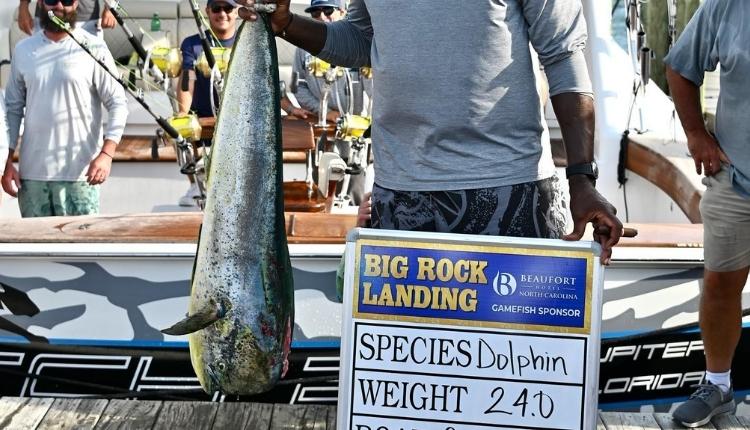 There's also the Emerald Isle Fall Fishing Tournament. The family-friendly event is a fun-filled day of fishing and prizes. Choose from three divisions including King, Spanish Mackerel and Surf. Prizes are awarded for all three divisions, plus a separate prize category for a junior angler. Fishing tournament proceeds from the live and silent auctions benefit local area students and the dredging of Bogue Inlet.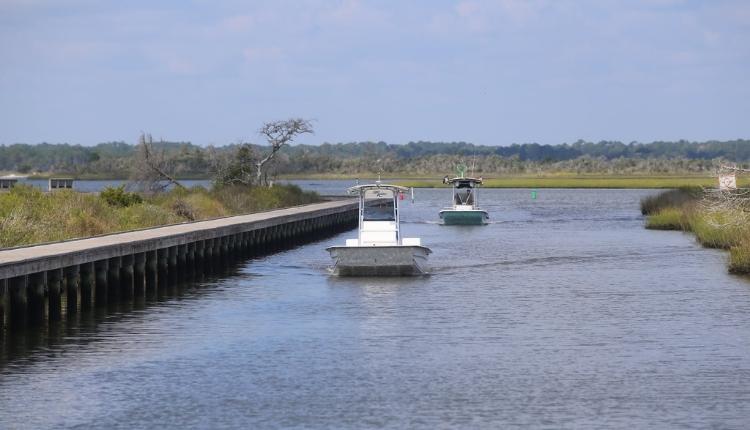 You can compete in the annual Swansboro Five-O King Mackerel Tournament in historic downtown Swansboro. This Crystal Coast fishing tournament offers cash and prizes upwards of $180,000 based on a 50-boat participation.
The Swansboro Rotary fishing tournament series is sponsored by merchants from Swansboro, Cape Carteret, Cedar Point, Emerald Isle, Atlantic Beach and surrounding areas. Proceeds from the tournament are used for scholarships, supporting programs, Project Christmas Cheer and other charitable endeavors.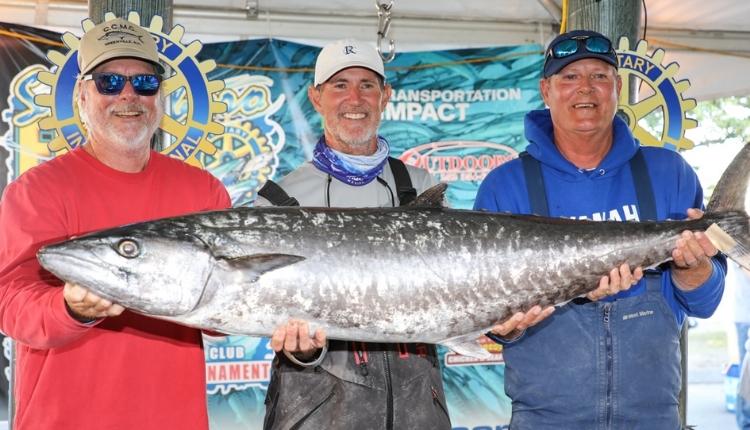 Plan Today
The Crystal Coast is truly a water sports enthusiast's paradise. Emerald Isle Realty has more than 700 vacation properties perfect for your water sports pursuits. Many boast beach access and private docks. Plan your ultimate fishing adventure with us and reel in plenty of memories.
Save it for Later