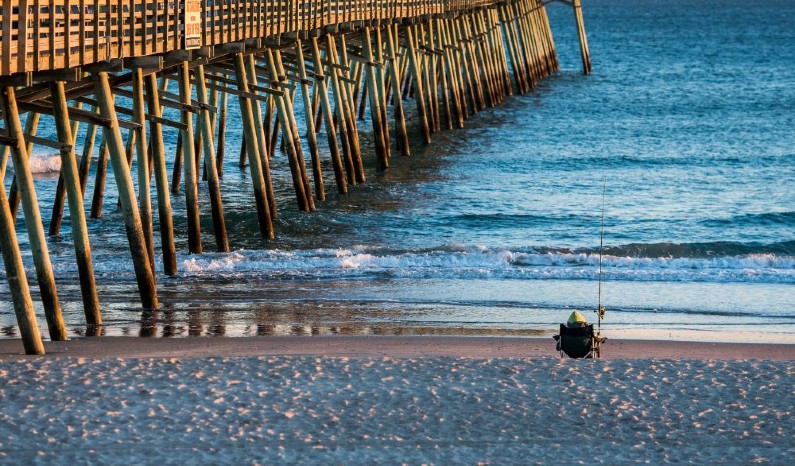 Getting Your North Carolina Fishing License
A North Carolina fishing license can be purchased on a lifetime, annual or 10-day basis and it can be combined with a variety of licenses issued by the Wildlife Resources Commission.
Where to Purchase a North Carolina Fishing License
Purchasing a fishing license is quick and easy. You can purchase a North Carolina fishing license for immediate use in four ways as listed below. A $2 transaction fee may be applied to your total order at time of purchase. Due to the sensitive nature of the documentation required some license items are only available directly through the Commission by mail or in person.
Visit a wildlife service agent
Visit ncwildlife.org
Phone 888-248-6834
All licenses may be obtained directly from the Wildlife Resources Com­mission in person at NCSU Centennial Campus, 1751 Varsity Drive, Raleigh, N.C. or by mail at NCWRC, 1707 Mail Service Center, Raleigh, N.C. 27699-1700.
For more information regarding licenses, obtaining a replacement license, requesting an application, or finding a Wildlife Service Agent nearest you, visit ncwildllife.org, or call 888-248-6834.
---
North Carolina Fishing License Types and Fees
Coastal Recreational Fishing License (Annual)
State Residents*, age 16 or older – $16
Nonresidents, age 16 or older – $32
Coastal Recreational Fishing License (10-day)
State Residents*, age 16 or older – $6
Nonresidents, age 16 or older – $11
Coastal Recreational Fishing License (Lifetime)
Adult (ages 12 & older): $265 resident; $530 non-resident
Youth (ages 1–11): $159 resident; $159 non-resident
Infant (under age 1): $106 resident; $106 non-resident
Senior (see Hunting & Fishing Combination Licenses for eligibility requirements: $16 resident; N/A non-resident
View a complete list of fishing licenses and types.
---
North Carolina Fishing License Requirements
The Coastal Recreational Fishing License (CRFL) allows recreational fishermen to take finfish for personal consumption only; it cannot be sold. Fishermen who are using the license should follow the state's recreational size and possession limits. The CRFL cannot be transferred or assigned and it is required for any type of recreational finfish taken not included under the Recreational Commercial Gear License. Those who hold a CRFL are required to comply with all DMF sampling and survey programs.
The license is required to recreationally take finfish in the state's Coastal Fishing Waters, which include sounds, coastal rivers and their tributaries, out to three miles in the ocean. Recreational anglers who catch fish in the Exclusive Economic Zone (3 miles – 200 miles offshore) will be required to have this license to land fish in state waters. Fishing in Joint Waters (areas managed by both the Marine Fisheries and the Wildlife Resources commissions) will require either the CRFL or a WRC inland fishing license.
Visit the NC Wildlife website for more information on fishing in North Carolina.