Fall is the perfect time to immerse yourself in the culture of the Crystal Coast. The weather begins to cool off and the calendar heats up. From live music to seafood and more, the coast comes to life with fun times for the whole family to enjoy. Here are some of the must-see fall events in Emerald Isle, North Carolina you won't want to miss.

Enjoy a fun-filled day of fishing and prizes on North Carolina's Crystal Coast at the annual Emerald Isle Fall Fishing Tournament. Choose from three divisions including King, Spanish Mackerel and Surf. Prizes will be awarded for all three divisions. A prize will also be offered to a junior angler, ages 15 and younger.
When: September 16, 2023
Where: Emerald Isle Wildlife Ramp

If you haven't had an opportunity to spend a weekend parleying with pirates at the annual Beaufort Pirate Invasion, here's your chance! From sword fighting and cannon demonstrations to costume contests and a talent show, this spirited festival offers fun and entertainment for the whole family.
When: September 22-24, 2023
Where: Gallants Channel Complex in Beaufort, NC

The Emerald Isle Beach Music Festival takes places on the beach in Emerald Isle at the Western Ocean Regional beach access. Make plans to come out and enjoy Emerald Isle's beautiful beaches accompanied by a lineup that includes Band of Oz, Embers, The Tams and more.
When: September 23, 2023
Where: Western Ocean Regional beach access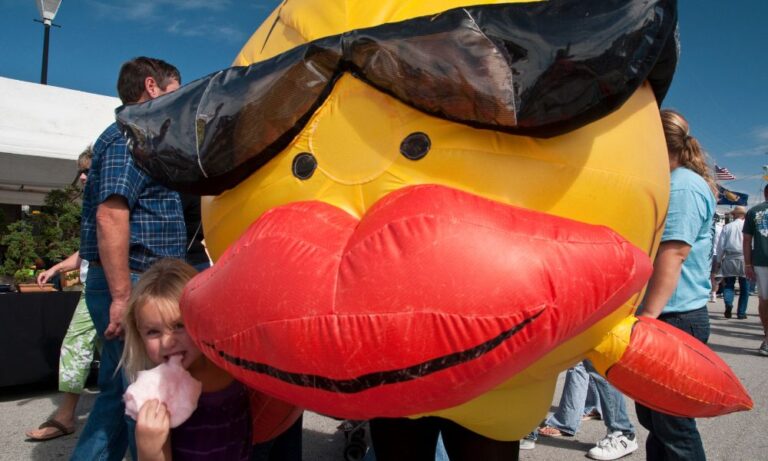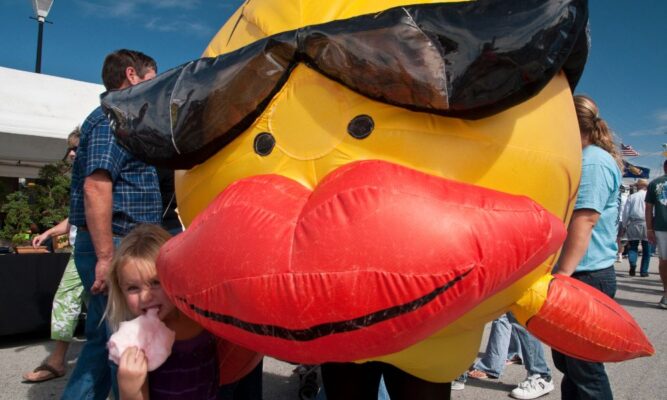 Representing NC as one of the Top 20 Festivals & Events in the Southeast is the NC Seafood Festival. Experience live cooking demonstrations from local chefs and enjoy sampling an array of seafood options. There's plenty of other food options, amusement rides, concerts, races, fishing tournaments, a sailing regatta and boat show that provide non-stop entertainment throughout the three-day festival.
When: October 6-8, 2023
Where: Morehead City Waterfront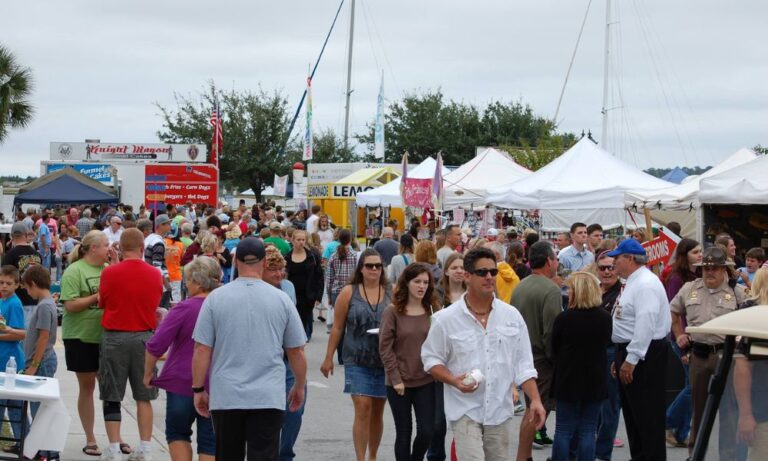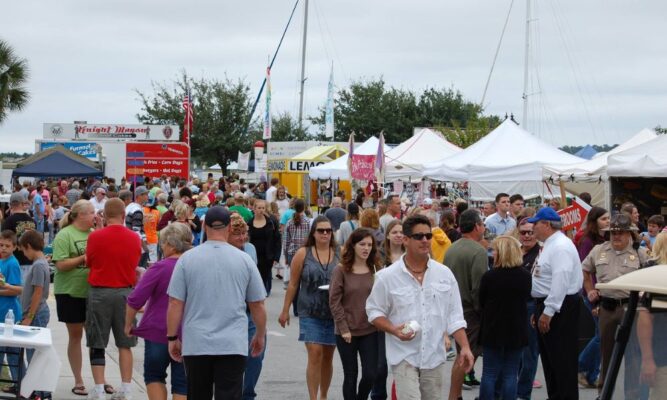 Get a glimpse into history combined with a celebration of all thing's mullet at the annual Mullet Festival. The festival kicks off on Saturday in downtown Swansboro with a parade down Highway 24. Explore craft and food vendors lining the downtown streets while listening to the sounds of beach music from live bands performing at the pavilion. And there's plenty for the kids to do too. The children's area features games, a climbing wall, inflatables and the ever popular "Mullet Toss!"
When: October 14-15, 2023
Where: Downtown Swansboro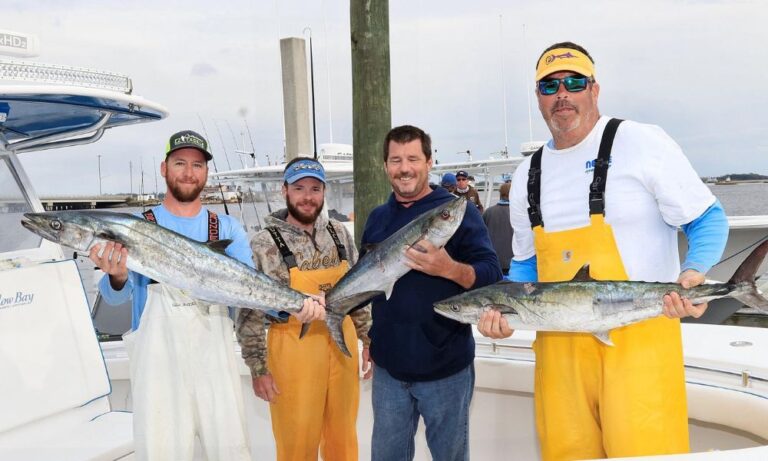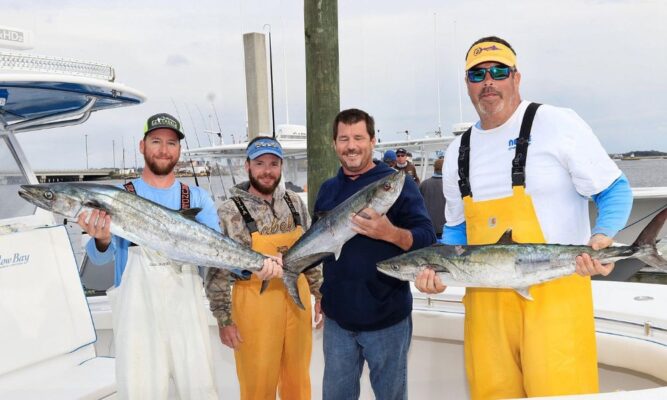 The Swansboro Rotary Club calls avid fishermen to the Crystal Coast for fun-filled days of fishing and prizes. Since 1980, the Swansboro Five-O King Mackerel Tournament has been providing an enjoyable weekend for anglers, spectators and sponsors. The tournament offers cash and prizes upwards of $180,000 based on a 50-boat participation.
When: October 17-21, 2023
Where: Downtown Swansboro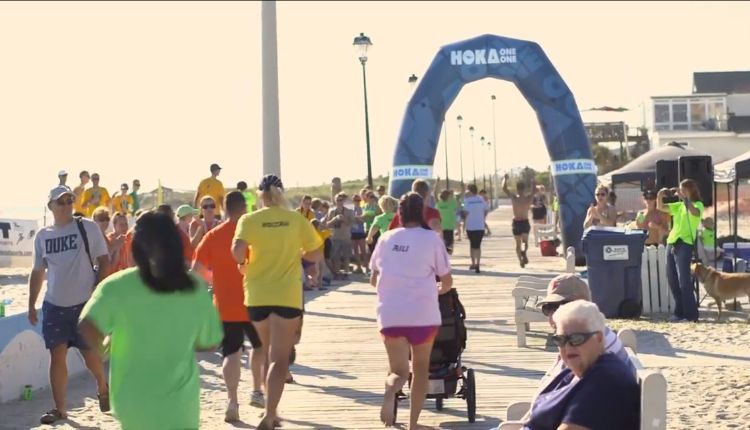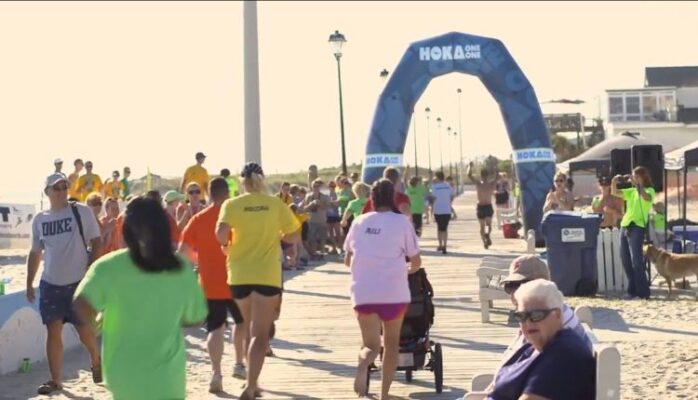 Get a group together and head off on an East Coast adventure in the Tuna Relay 200, a 200-mile overnight relay race. The race is a scenic run from Raleigh to Atlantic Beach, typically made up of 4 to 12 people. There's also an option for the Tuna Relay 70, a one-day race which joins the 200-mile runners for the last 70 miles of the trip. At the end of the race, both participants and friends can enjoy some freshly cooked tuna, drinks and music at the post-race party.
When: October 20-21, 2023
Where: Main Public Beach Access in Atlantic Beach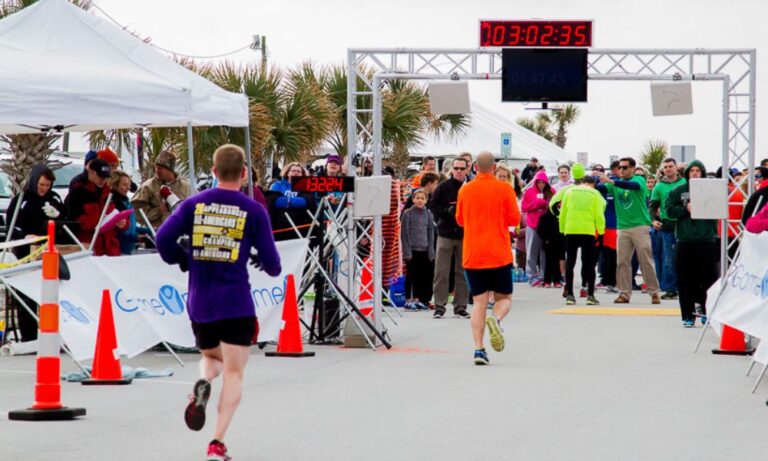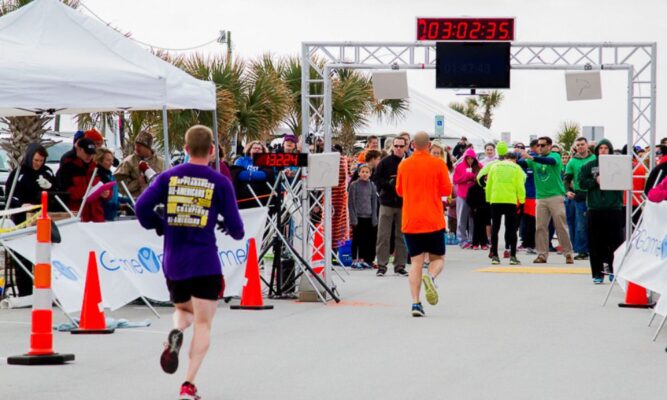 The Emerald Isle Marathon returns this October to Emerald Isle. Participants can choose from the full 26-mile marathon course, the 13.1-mile half-marathon course and the 3.1-mile 5K course. The race gives back to the community and local charities, while showcasing the beauty of the island to all of its runners and spectators.
When: October 28, 2023
Where: Western Ocean Regional beach access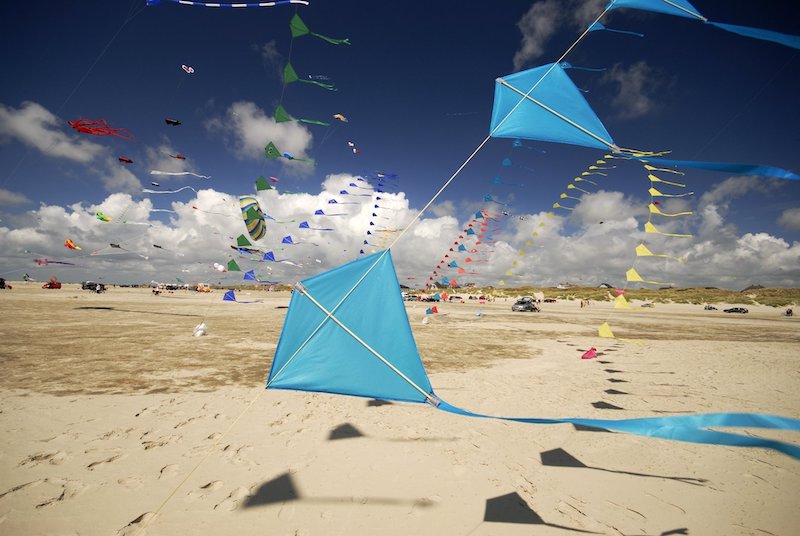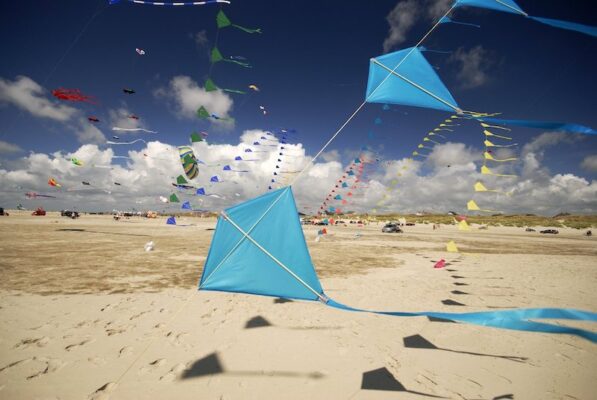 Bring the whole family for a fun-filled weekend of kite flying in Atlantic Beach at the Carolina Kite Festival. The festival will be two days of beautifully colored kites, exciting demonstrations, kite building with local artists and candy drops for the kids. Be sure to attend the night fly on Saturday night for an especially luminous show.
When: October 28-29, 2023
Where: Sands Villa Resort in Atlantic Beach
With an exciting fall events lineup like this, you won't want to miss out. Plan your trip to North Carolina's Crystal Coast with Emerald Isle Realty and choose from hundreds of amazing vacation rentals. You're sure to find that perfect home-away-from-home for your family vacation or weekend getaway. If you need assistance, just give us a call at (855) 891-1962, and we'll help you find the perfect rental to suit your needs.