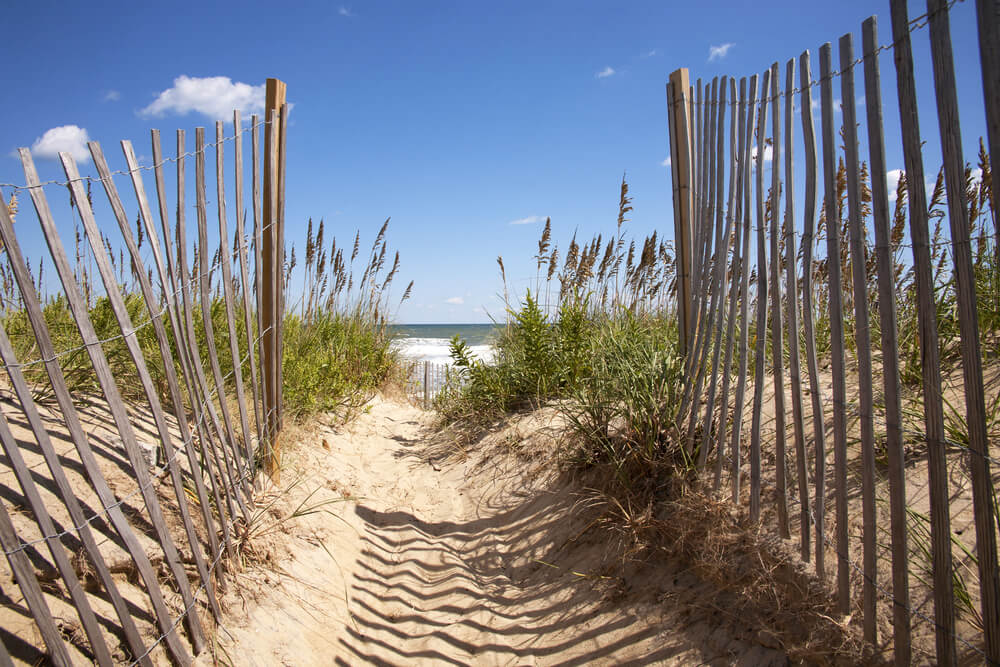 In the wintertime, the beach towns along the Crystal Coast take on a new aesthetic showcasing their history and natural coastal beauty.
The towns of Beaufort, Atlantic Beach, Morehead City, Emerald Isle and Swansboro each have their own charm and activities during winter months, and they shouldn't be missed while you're on vacation!

The third oldest town in North Carolina, also known as one of "America's Coolest Smallest Towns" by Budget Travel, keeps active all year long with coastal traditions and local attractions.
Get to know this historical town better by checking out one of the many Hungry Town Guided Tours. You can either walk or bike your way through the tour and there are a variety of packages you can choose from that include historical facts, area architecture and even a tour inspired by inspired by New York Times best-selling author Nicholas Sparks. If you're looking to give your taste buds a treat, some of Hungry Town's tours incorporate locale eats and treats.
You can also visit the North Carolina Maritime Museum in Beaufort, part of the larger maritime museum system. The museum in Beaufort has exhibits about maritime heritage, coastal environment, and natural history.
Another way to learn more about Beaufort and find activities around town to do in the wintertime is to visit the Beaufort Historic Site. The historic site helps organize events in town and also runs the Mattie King Davis Gallery which houses original art from local and regional artists.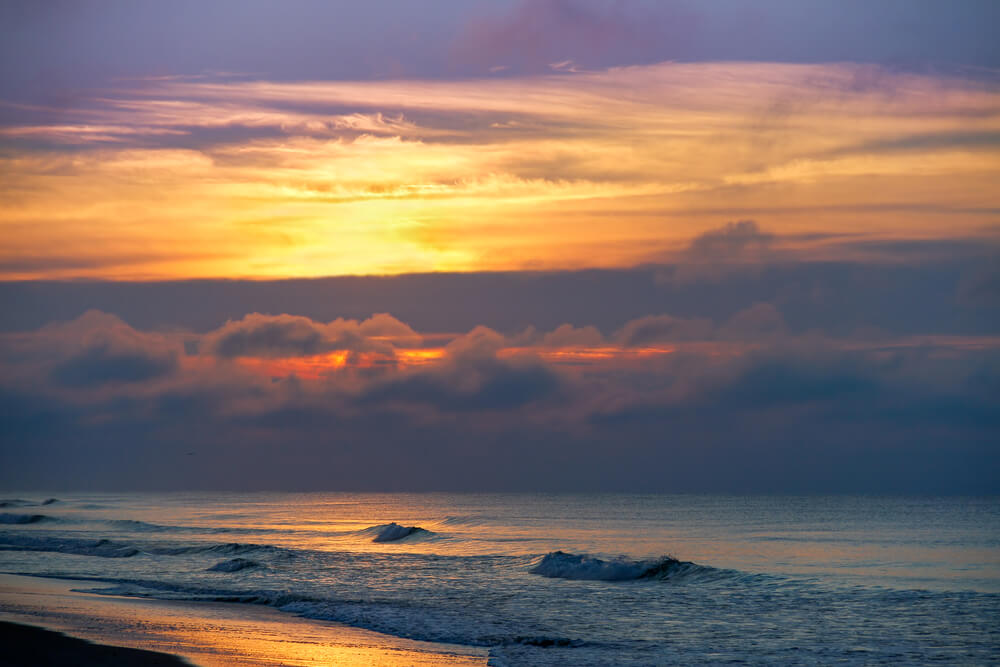 With winter in full swing, the beaches in Emerald Isle will be a lot quieter and a lot less crowded. This means beach walks, picnics, and shore fishing can be a lot more secluded with stretches of beach all to yourself.
With more than 700 rental properties available at Emerald Isle Realty, Emerald Isle is the perfect area to stay at this winter season with its central location in close proximity to other Crystal Coast towns. Emerald Isle also is home to delicious dining and local shopping along Emerald Drive.
There are also plenty of parks and other activities to take advantage of during a winter visit to Emerald Isle. Take a leisurely stroll or bike ride down one of the paths of Emerald Woods Park or try your hand give a round of disc golf a try at the recently added 9-hole disc golf course. The course winds through the natural maritime forest that leads to the Bogue Sound shoreline, providing excellent scenery throughout your game.
A great spot for the kids can be found at the Senator Jean Preston Memorial Park with a complete, newly added playground that the kids will love. Located at 6800 Emerald Drive, and right across from the Emerald Isle public boat ramp, this park makes for the perfect way to wind down after a day out on the water if you decided to bring your boat with you.
Emerald Isle also boasts excellent opportunities for shelling and beachcombing during the winter with plenty of great finds and the added backdrop of the Atlantic Ocean. If bird watching is more your thing, then you're in luck. The area is home to a variety of species during the winter months and with the stunning beauty that surrounds the Crystal Coast bird enthusiasts are always in for a treat.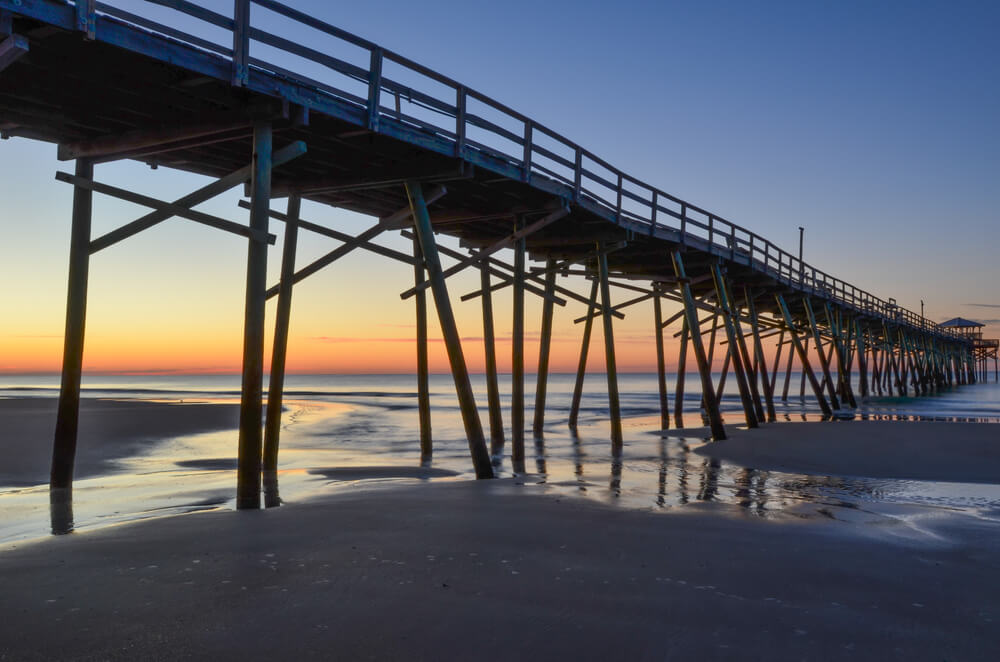 One of the smaller communities on the Crystal Coast, Atlantic Beach is home to historical sites like Fort Macon State Park. The Park is filled with history dating back to the 18th century and regularly hosts tours and demonstrations throughout the winter that is sure to entertain both locals and visitors alike.
Take a leisurely stroll down Oceanana Pier and enjoy a day of fishing or just take in the amazing ocean views while sipping a specialty cocktail from the bar that sits nearly a thousand feet offshore.
Atlantic Beach also has other attractions that are not only winter friendly but also kid-friendly, such as the Atlantic Beach Skate Park. You'll also find a number of local fishing charters available for a fun-filled day on the beautiful waters of North Carolina's Crystal Coast.
This February, satisfy your sweet tooth at the 15th annual Carolina Chocolate Festival. From treats and wine to a 5k run and chocolate spa, you'll be able to indulge in as much of the sweet stuff as you'd like.
Exhibits about Morehead City and its history are on display at the History Place, a local museum on the main drag of the town. The History Place also doubles as a research library with more than 10,000 books and publications that detail the Crystal Coasts rich history.
Another reason to visit Morehead City in the wintertime is to take advantage of the numerous restaurants. With country fixings, Italian cuisine to seafood directly from the source, there's something for everyone's appetite in Morehead City.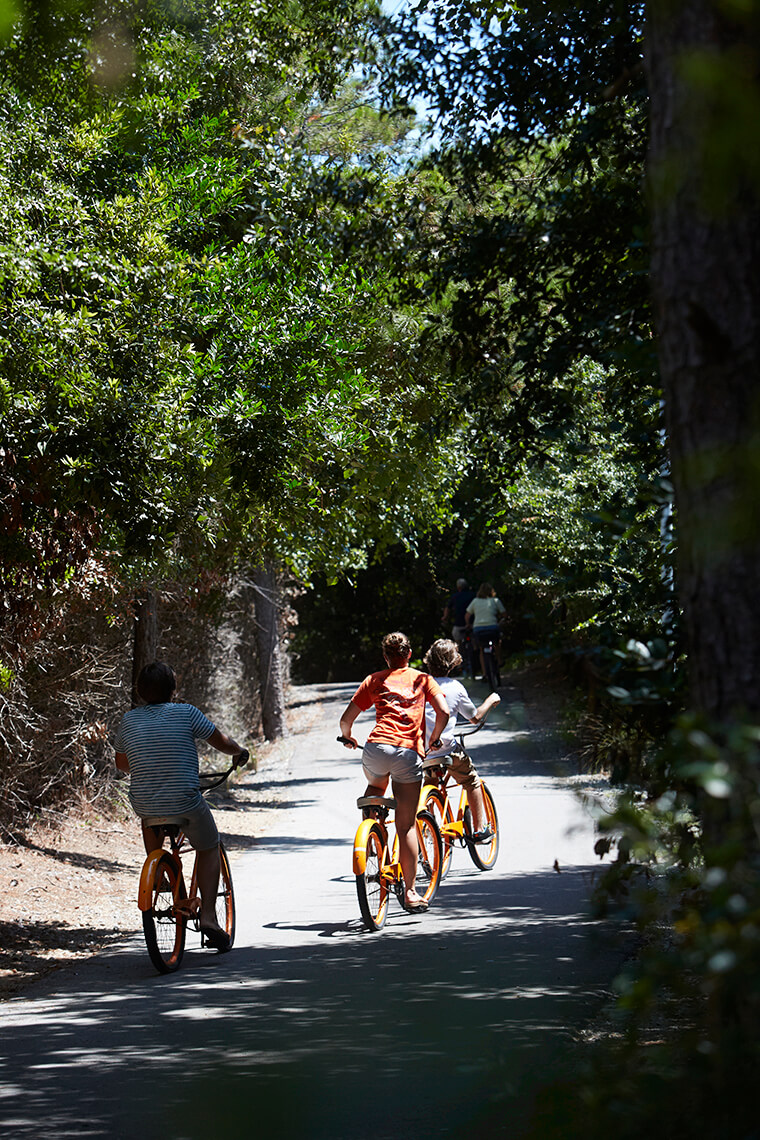 Swansboro was founded in 1783 and is known by its motto, "The Friendly City by the Sea."
Swansboro is home to the beloved Hammocks Beach State Park which has 290 acres of land to explore. Barely touched by man, the park is being conserved with the natural wildlife and vegetation in the unspoiled maritime forest – truly a site to take in. The stretch of beach access at the park is an impressive three miles long.
You'll want to visit Swansboro if you're looking for a unique dining experience. The waterfront, one of the town's most visited attractions, has a selection of restaurants that allow you to dine right next to the water, offering some spectacular views as fisherman and boaters come and go.
Speaking of waterfront dining, Swansboro also has a hub of local stores in the same area where you can shop till you drop. These hometown shops feature souvenirs, clothes, and other maritime treasures.
Visit Today
There are plenty of activities to take advantage of during the wintertime in Emerald Isle. For instance, Cape Lookout Lighthouse and National Seashore is a popular destination for beach walks, birding, and observing the mysterious wild horses.
The wintertime doesn't hinder the Crystal Coast from staying active, in fact, many of the smaller towns take advantage of the season by combining charm with small-town activities. Browse a complete list of area events happening this winter.