Some of North Carolina's most exciting and expansive history can be found in the small town of Beaufort. Not to be confused with Beaufort in South Carolina, North Carolina's Beaufort, also voted Number 1 Favorite Small Town by Travel and Leisure, has maritime historic sites, pirate lore and great tours that detail the town's history.
Check out our list below of the top ten things to do in Beaufort and also check out our list of vacation rentals that are just a short drive to Beaufort!
1. Downtown Beaufort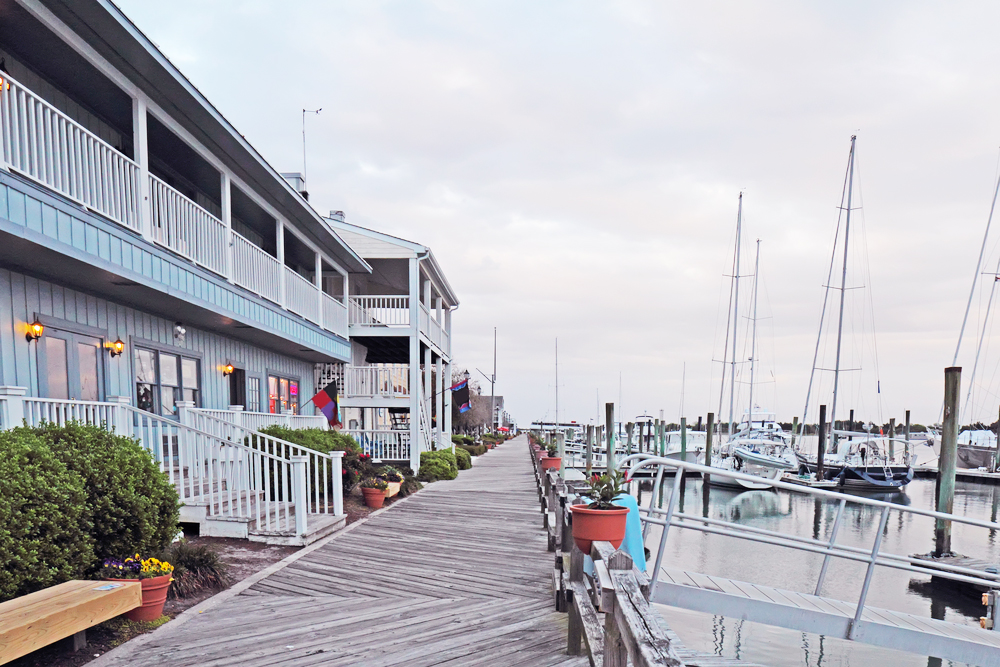 Historic and charming, Beaufort's downtown area is not to be missed if you plan on visiting the town. Here you'll find acclaimed restaurants and local shopping along the harbor front docks.
Speaking of shopping, there are dozens of souvenir shops in the area as well as shops that specialize in maritime supplies and local artwork. The downtown area is an intimate part of Beaufort and is easy to navigate by foot or bike with the backdrop of stunning waterfront views.
2. Historic and Themed Tours
Get up close and personal with a themed tour through Beaufort!
The Historic Buildings Tour is always a favorite, as you'll get to tour some of the oldest structures in town dating back to 1778. Tickets for this tour are $10 ($5 for children ages 6-12 and free for children ages 5 and under).
The Historic District Double-Decker Bus Tour is another tour that will please the historian in you as local narrators tell stories about area pirates, star-crossed love stories, and Civil War drama. This tour runs from April to October with tickets at $10 ($5 for children ages 6-12 and free for children ages 5 and under).
One of the more unique tours in the area, the Hungry Town Guided Tours features several different touring packages that include town history and town eats!
3. Beaufort Historic Site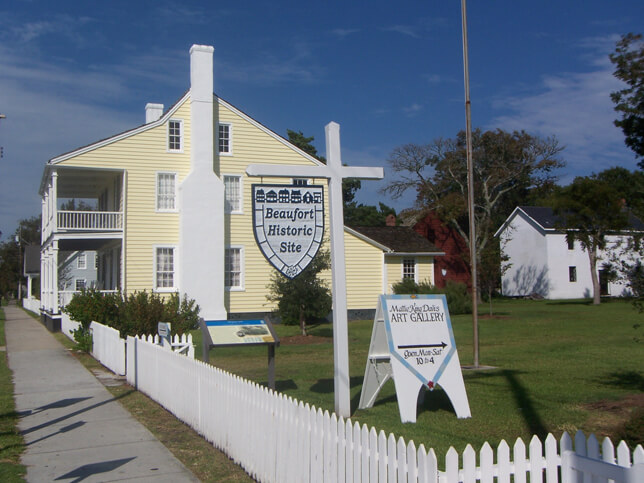 Much of Beaufort's history has been preserved and well documented by the Beaufort Historic Site. The group is responsible for Beaufort's historic district and has restored at least six buildings as well as maintains the Mattie King Davis Art Gallery and above mentioned Old Burying Grounds.
The non-profit group is also responsible for several town events including the upcoming Community Thanksgiving Feast on November 19 and the Christmas Candlelight Home Tour.
4. Boat Tours & Scenic Cruises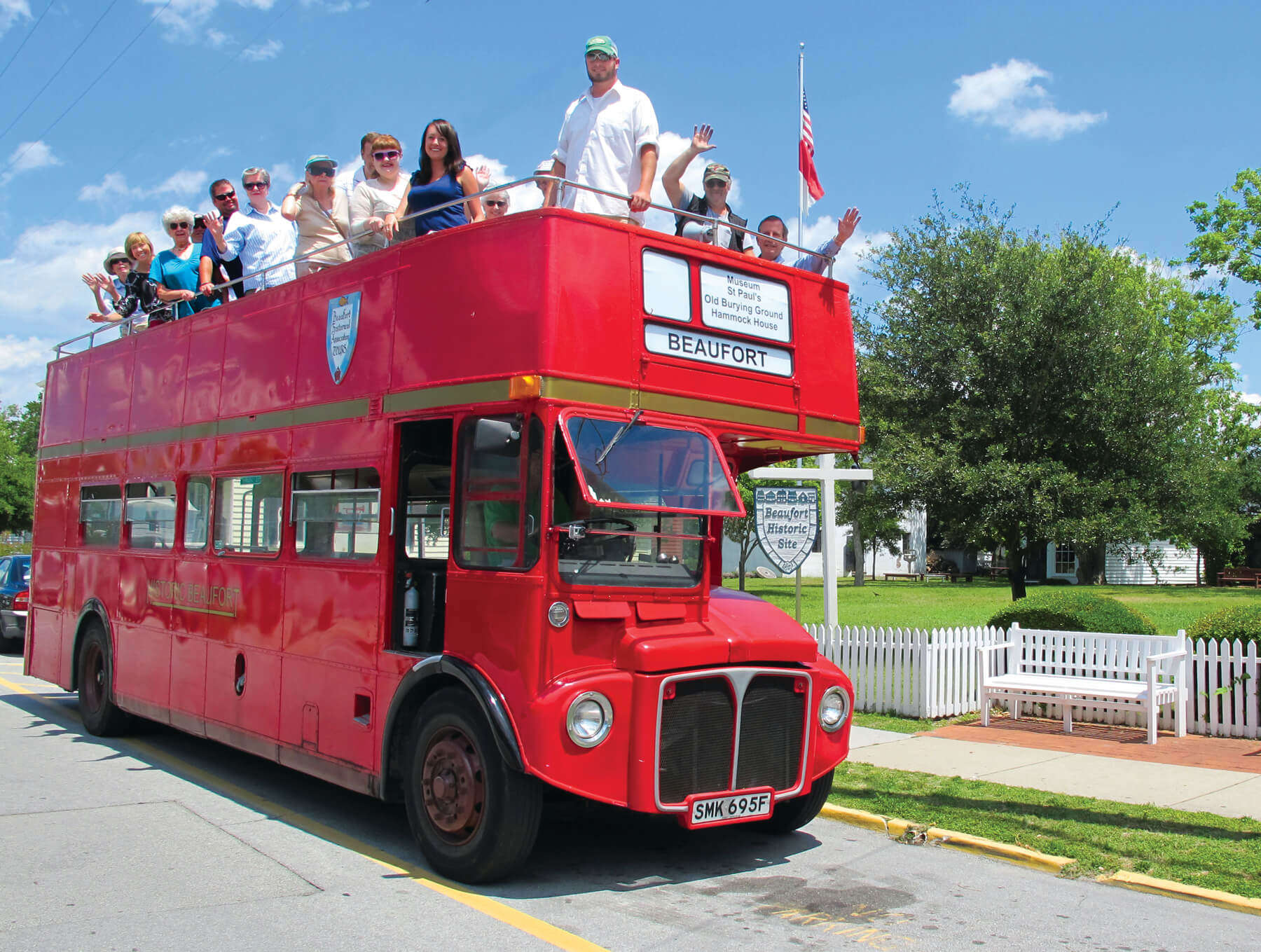 Take to the sea like a pirate on a real pirate ship on Beaufort Pirates Revenge tour. The tour departs daily and has a costumed crew, sword fighting, singing and even a water cannon battle! Everyone in the family will enjoy this fun and exciting opportunity!
A tour that's more of a feast for the eyes is the Waterbug Tour. This tour goes up and down the harbor into Taylor's Creek and has beautiful scenery all around to truly enjoy.
For more boat tour suggestions, visit Emerald Isle Realty's recommendations here.
5. Rachel Carson Reserve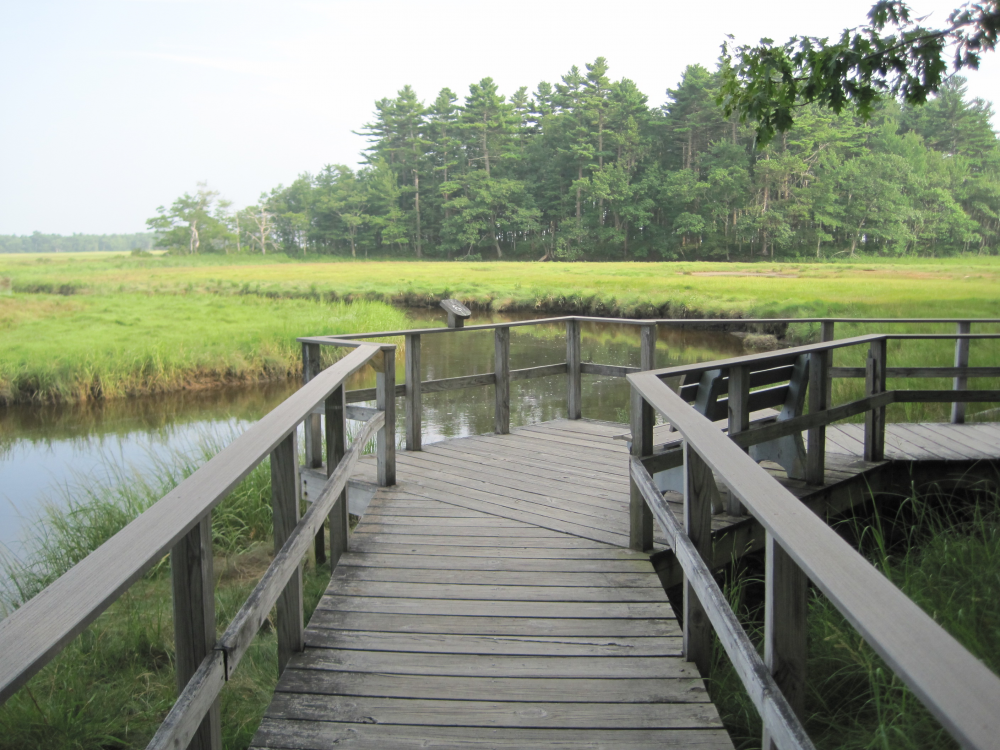 A little bit of untouched nature can be found and toured at the Rachel Carson Reserve.
Founded in 1985, this 2,315-acre area is a mixture of North Carolina wildlife and Atlantic coastline with North River Channel running into a marsh of islands and estuarine waters.
More than 200 different kinds of birds call the reserve home and the area also is known to have wild horses that were brought there in the 1940s, so you're bound to see some exciting wildlife special to the area.
6. North Carolina Maritime Museum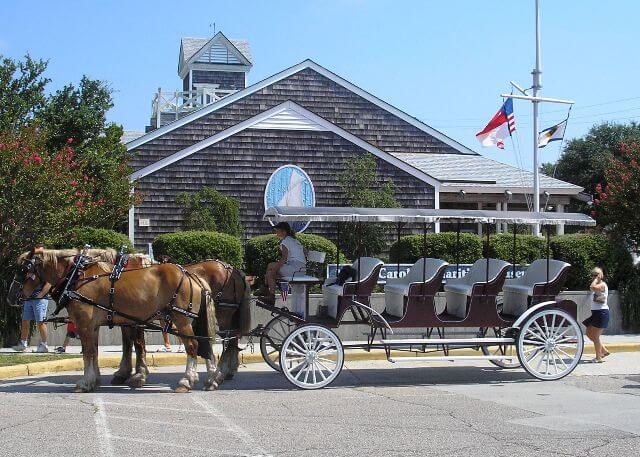 Learn more about the Beaufort and how the town utilized the Crystal Coast as a shipping and fishing community at the North Carolina Maritime Museum in Beaufort.
There are several galleries that detail the vessels that early residents would use to fish and ship goods from and even a gallery about North Carolina surfing culture.
The museum holds several educational events throughout the year and regularly partners with the above-mentioned Rachel Carson Reserve for classes and other projects.
7. Cape Lookout Lighthouse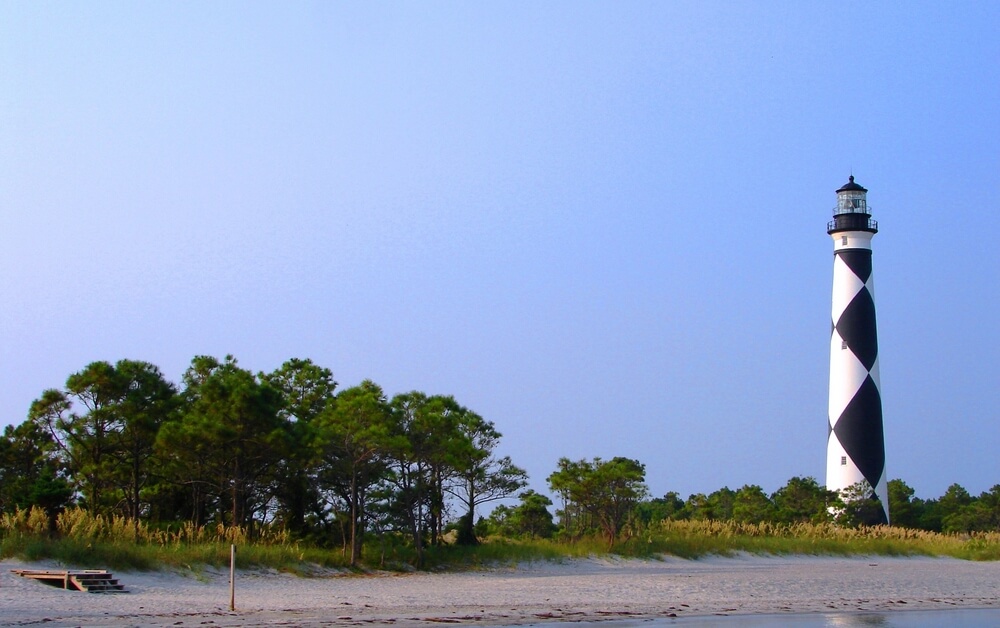 Up 207 steps you'll reach the top of the Cape Lookout Lighthouse, one of the most spectacular sites in all of the Crystal Coast.
Coastal panoramas are abundant here and climbing tours are offered every Tuesday through Saturday from the second week in May to the third weekend in September.
The Cape Lookout Lighthouse & National Seashore is about a one hour drive from Emerald Isle and stretches from the Ocracoke Inlet to the Beaufort Inlet. Located 3 miles offshore, the National Seashore boasts beautiful remote beaches, perfect for taking in some well-deserved rest. The National Seashore can only be reached by boat or ferry so be sure to click here for ferry services that travel to Cape Lookout.
8. Shackleford Banks
Shackleford is an island that is only accessible by ferry or boat. The Banks are best known for its more than 110 wild horses that live there, descendants of Spanish horses that swam to shore from shipwrecks in the 16th century. The horses survive on native vegetation and freshwater provided by the Banks and are protected by federal legislation to ensure their continued presence on the Banks for years to come.
Paying these cherished animals a visit is an experience you and your family will never forget!
9. Blackbeard's House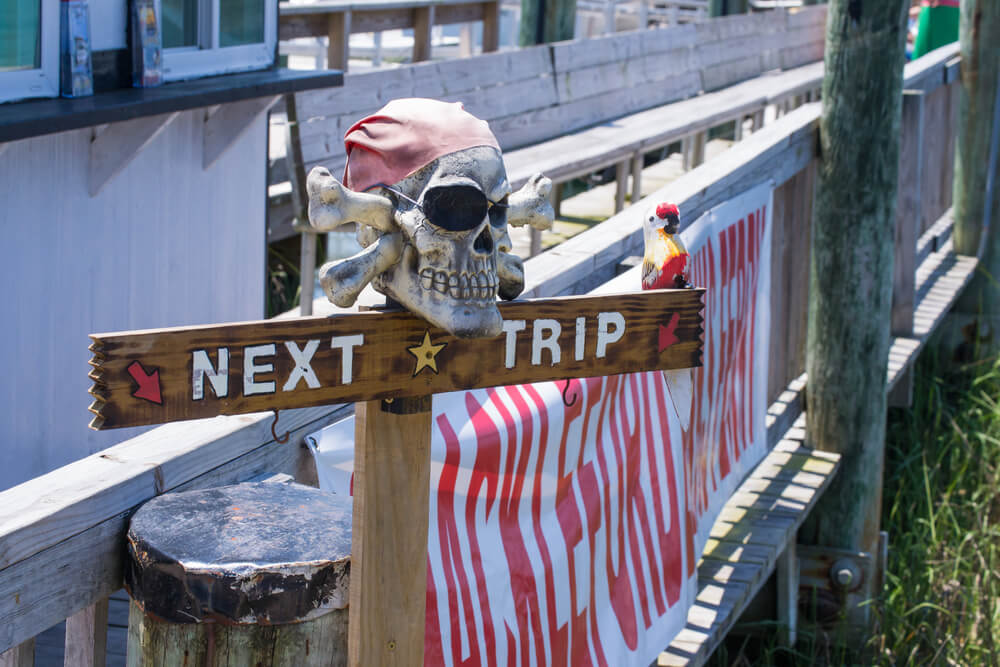 Did you know that the famous pirate Blackbeard once called Beaufort home?
After Blackbeard's pillaging in France and the Caribbean, he headed north with his swashbuckling crew and were known to be along the coast in 1718. His plan for Beaufort is unknown but was soon halted when the Queen Anne's Revenge ran aground three miles off the shore. There he divided his loot and soon settled down in Beaufort.
Blackbeard's home, now known as Hammock House, dates to the early 1700s and was the residence of Blackbeard during his stay in Beaufort. It is said that the house is haunted to this day but the home is now privately owned so digging for hidden treasure is not permitted.
10. Beaufort Burying Ground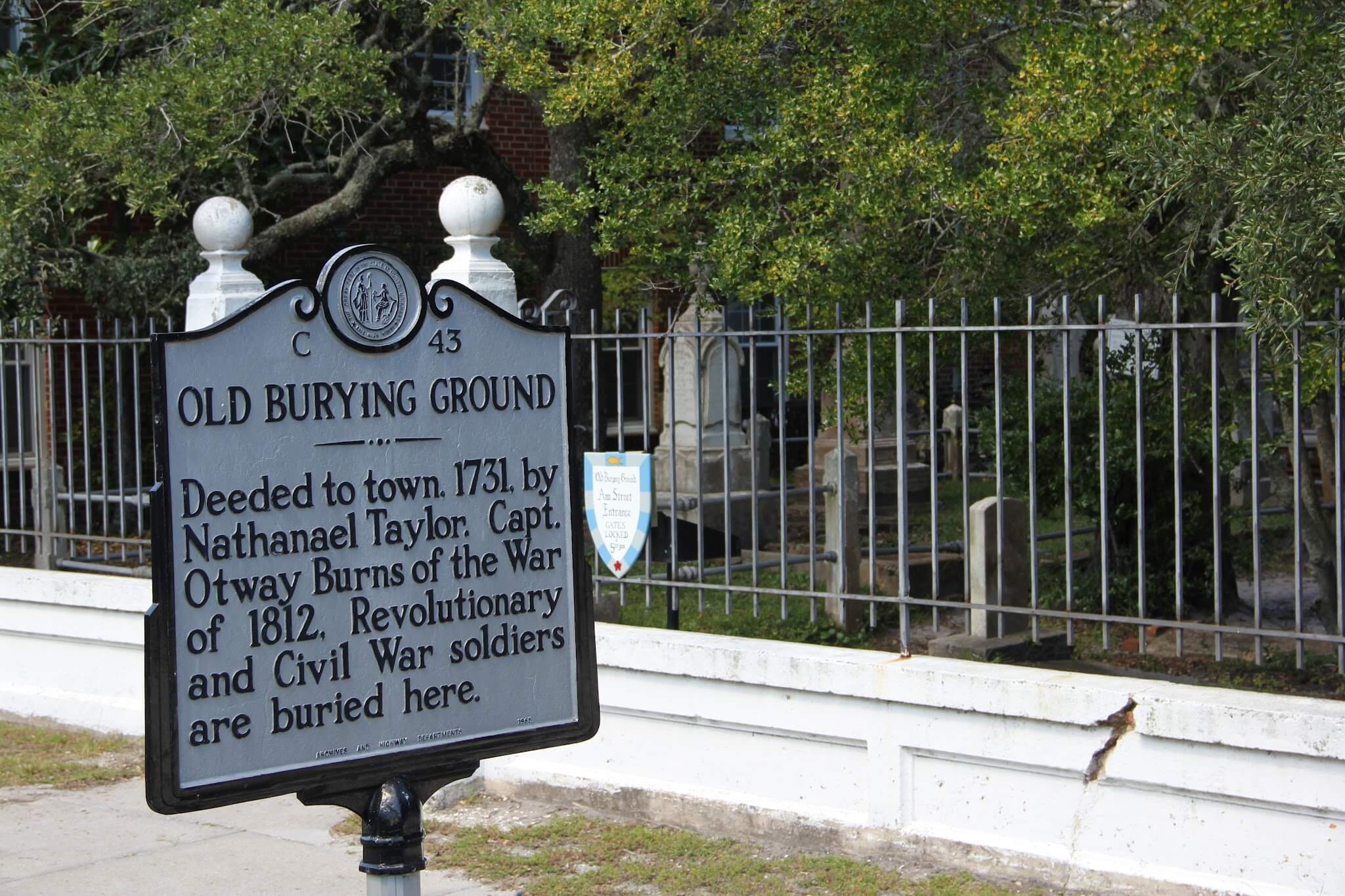 A popular attraction in Beaufort, the Old Burying Grounds chronicles the town's 300+ year history from the times of pirates to Native American wars. Graves at this historic cemetery are marked with shells, brick or wooden slabs as stone markers were too difficult to carry by sea.
According to the Beaufort Historic Site, one grave has a child that buried in a barrel of rum after they perished at sea.
The graveyard is such a popular site in Beaufort that it even has a guided tour for $10 ($5 for children ages 12 and under) and a smartphone app that has a detailed guide about the Old Burying Grounds.