Family vacations to North Carolina's Crystal Coast are a blank canvas waiting to be painted with adventures. In addition to the traditional island experiences and activities found throughout Emerald Isle, there's a lot more to explore in the areas surrounding the coastal town.
Just a half-hour drive down the road is Beaufort, North Carolina. With breathtaking waterfront views, a collection of shops, restaurants and attractions, you and your family will enjoy all there is to discover while visiting this hidden gem. Beaufort is filled with historic sites, pirate lore and great tours that detail the town's history.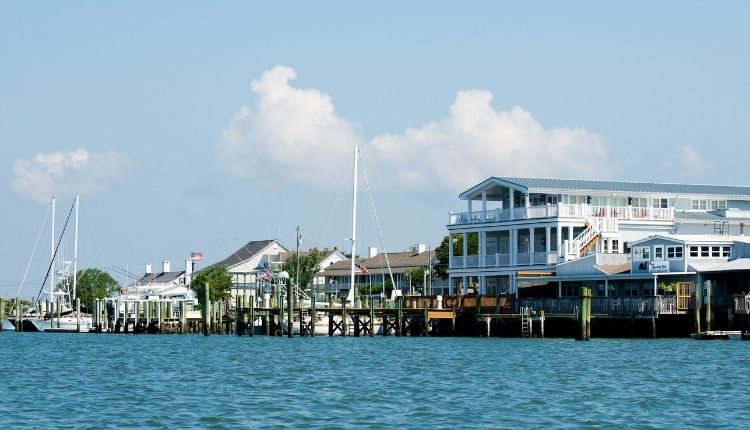 Check out our list below of the top ten things to do in Beaufort and also browse through our wide inventory of vacation rentals that are just a short drive away.
Stroll the waterfront in Downtown Beaufort
Historic and charming, Beaufort's downtown area is not to be missed! Catch up on a little retail therapy along Front Street. There is plenty of parking and the wide sidewalks make browsing the local fare easy and comfortable for the whole family.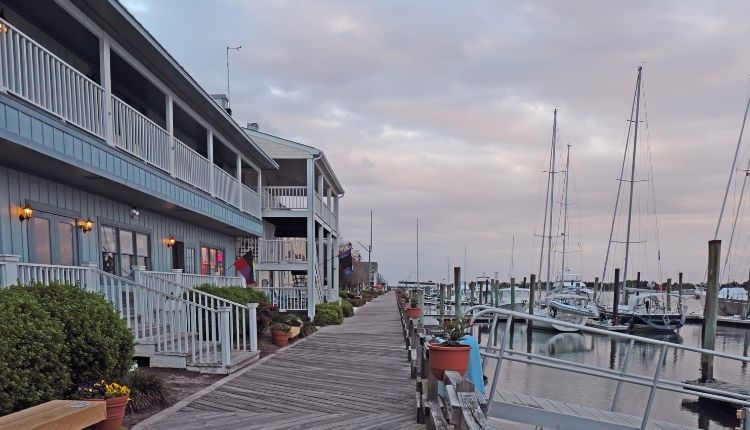 The unique shops in Downtown Beaufort are buzzing with the coastal vibe and charm that can only be found along the Crystal Coast. Browse the alluring boutiques for local fashion or stop by the general stores for snacks or a cool and creamy ice cream cone. The streets of Beaufort are also lined with bookstores, art galleries and everything in between. With local merchants and unique wares, you will easily find a keepsake or two to take home and enjoy.
Walking around and shopping is sure to stir up an appetite. With a delicious food scene, Beaufort has you covered from breakfast until dinner, and even a few after-dinner treats. Knock out your mid-day meal at Front Street Grill at Stillwater. This local eatery serves up classic coastal dishes with a soulful flair. Experience the flavors of southern ingredients such as stone-ground grits, local vegetables, fresh fish and smoked ham combined with Caribbean spices for the perfect balance.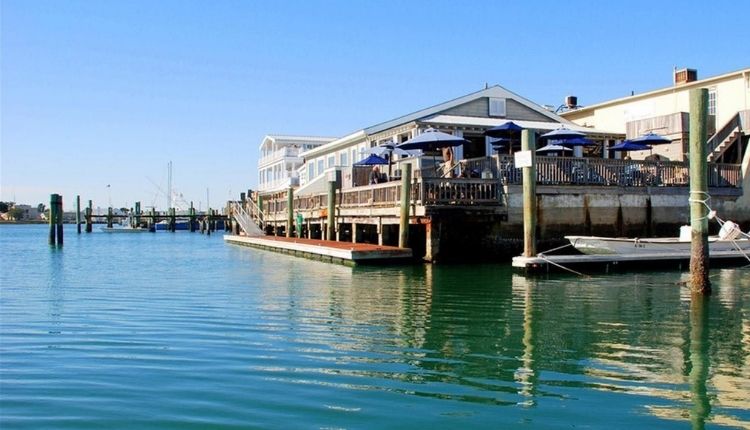 Beaufort has your dinner covered as well. Order up some of the best-cooked food at Clawson's 1905 Restaurant & Pub! From house-smoked baby back ribs to grilled Mahi salads to half-pound Angus burgers, everyone in your family is sure to leave with smiling faces and full bellies. Aside from the variety of food on their menu, the restaurant has tried to preserve the history of the building by displaying memorabilia and era decorations from Beaufort's past, so you might find yourself learning something new while you dine.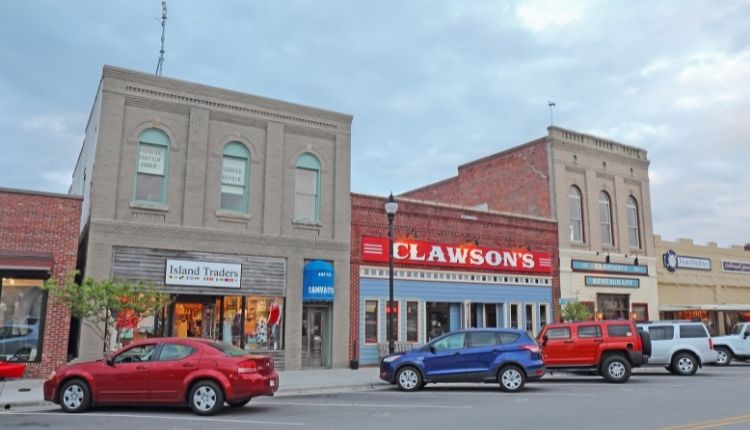 Go back in the past at Beaufort Historic Site
The third oldest town in North Carolina is sure to be rich with stories of the past. Take a trip down memory lane and discover the state's culture at Beaufort Historic Site. Here visitors can tour the historic homes of Josiah Bell, John C. Manson and other prominent figures from the past. The Beaufort Historic Site is also the location for the Mattie King Davis Art Gallery. Nestled inside the Russell House you'll find the oldest art gallery in Carteret County. The Mattie King Davis Art Gallery displays coastal-inspired creations from local and regional artists. Explore a variety of memorable artwork like paintings, jewelry and pottery.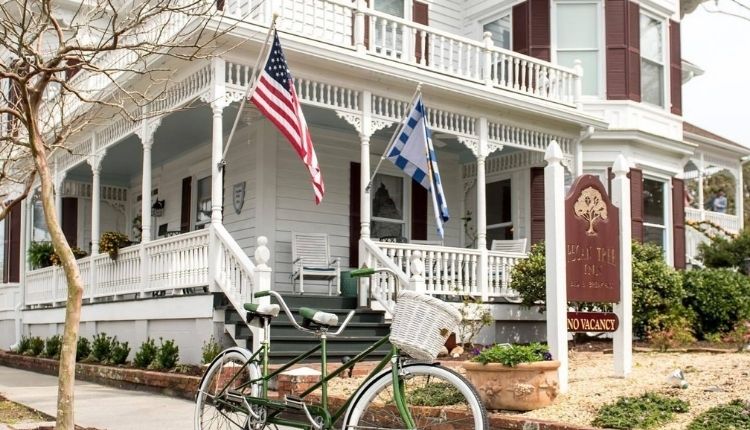 After touring the homes of the town's past, be sure to take a stroll through Beaufort's Old Burying Ground. This attraction is popular with visitors and locals alike. The grounds chronicle the town's more than 300-year history and give insight into the area's history with pirates. You're sure to enjoy learning new details about Beaufort's cherished Native American past.
Beaufort's visitor center is an excellent resource for guided tours to many of these attractions. But there's nothing like hearing the town's history while taking a ride on an English double-decker bus! Cruise through the historic district from atop, while local narrators share stories of pirates, star-crossed lovers and war-time spies.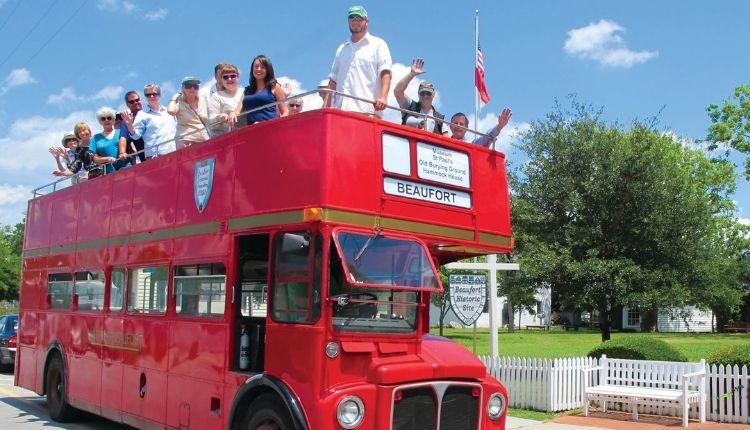 Dive into maritime history
Enrich your knowledge of the Crystal Coast even more and plan a visit to the North Carolina Maritime Museum. This popular attraction is also located in Beaufort and provides visitors with a peek into the town's maritime history.
The museum allows you to get a closer look at the relics from the Civil War and Blackbeard's historic flagship, the Queen Anne's Revenge. The North Carolina Maritime Museum offers a truly memorable experience to share during your stay. This family-friendly attraction also provides visitors with the chance to participate in a variety of environmental and educational programs throughout the year, in addition to boatbuilding. The Harvey W. Smith Watercraft Center sits on Taylor Creek, across from the museum in Beaufort, and offers boatbuilding courses and workshops for all skills and ages.
Cast a line, catch a memory
Nestled between Emerald Isle and Beaufort is Radio Island. This little patch of paradise is one of the Crystal Coast's hidden gems and another great location to visit. This secluded slice of tranquility is an ideal destination for many outdoor enthusiasts and a favorite for anglers. Fishing is a popular pastime for locals and visitors of the Crystal Coast and one that people of all ages can enjoy year-round.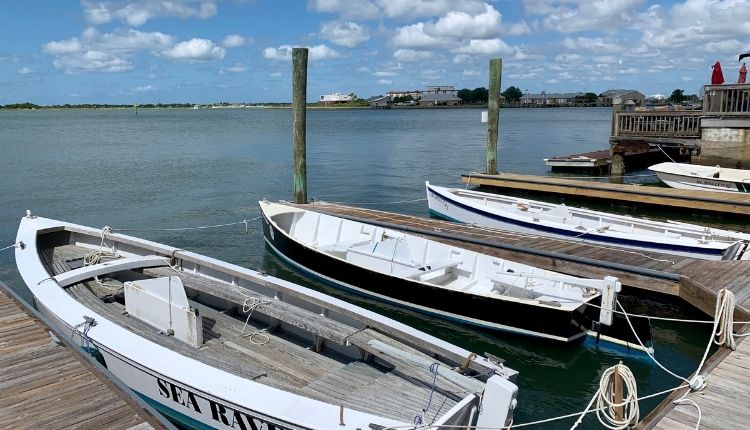 Standing tall on the edge of Radio Island is The Newport River Pier. This fishing destination straddles the borders of Beaufort and Morehead City and provides anglers with a fishing experience right in the heart of the river. Anglers regularly reel in redfish, drum, flounder and speckled trout. The nearly 600-foot pier provides visitors with plenty of parking and on-site restrooms. With miles of water, several boat launches and docks to cast a line, Beaufort is a coastal town fishing enthusiasts will surely enjoy.
A bike tour that will Spark your interest
While Beaufort offers several self-guided and themed walking tours that are popular amongst visitors, upgrade your experience with Hungry Town Tours. Open year-round, visitors can pedal or walk through Beaufort's extensive history. Your guide will entertain you with fascinating details, historical narratives and true stories that make up the rich history of this seaport town.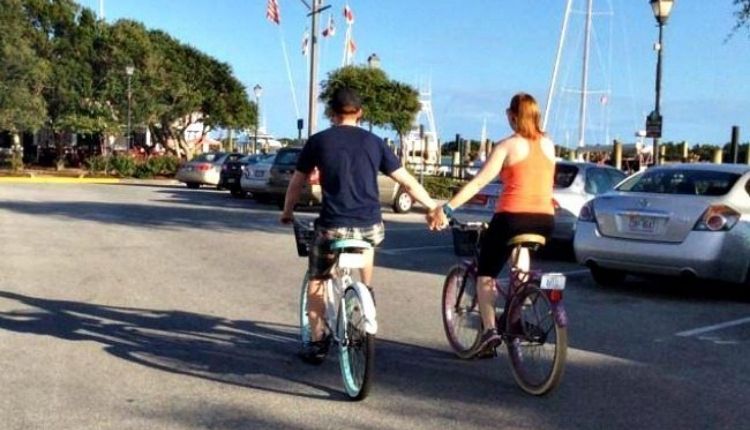 Any of these tours will provide you perspective on where the locals go to eat and play. But it's their Nicholas Sparks-themed "A Ride to Remember" bike tour that will leave an impression on your heart. This themed tour is a fan-favorite and takes you on a ride through the Beaufort that inspired Nicholas Sparks' novels and are referenced in his books, "A Walk to Remember" and "The Choice." The tour serves as a memorable way for people to get to know the town as visitors take in the real-life views from their favorite stories.
Kayak to Rachel Carson Reserve
While the sparkling beaches and golden sands of the Crystal Coast tend to steal the spotlight, there's a variety of ways to go on an aquatic adventure on your island getaway. The charming community of Beaufort is home to the Rachel Carson Reserve. This more than the 2,000-acre area is the natural habitat to a mixture of North Carolina's wildlife.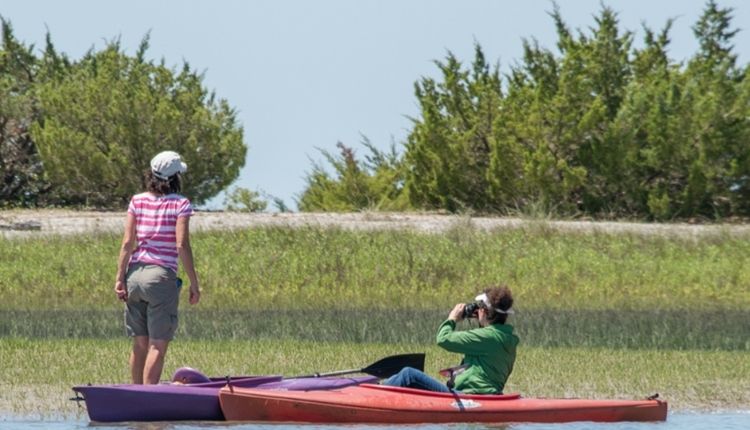 Rent a kayak from one of the shops in the downtown area and take a rowing adventure through the reserve. There's nothing more exhilarating than breathing in the fresh air while getting a closer look at the wildlife wandering through the area. Kayaking also provides you with plenty of photo opportunities of the natural setting and Beaufort's downtown area from an entirely different vantage point. You might even be greeted by some cute bottlenose dolphins or a friendly sea turtle. Don't forget to pack your binoculars to get a closer look!
Experience the enchanting Shackleford Banks
Another location for nature enthusiasts to check out is Shackleford Banks. The isolated beach is just a boat ride from Beaufort. Hop aboard the Island Express Ferry and spend your day admiring the coastal birds, playful dolphins, sea turtles and other marine wildlife. Another magical thing about visiting this undoubtedly unique beach is that it is home to nearly one hundred wild horses!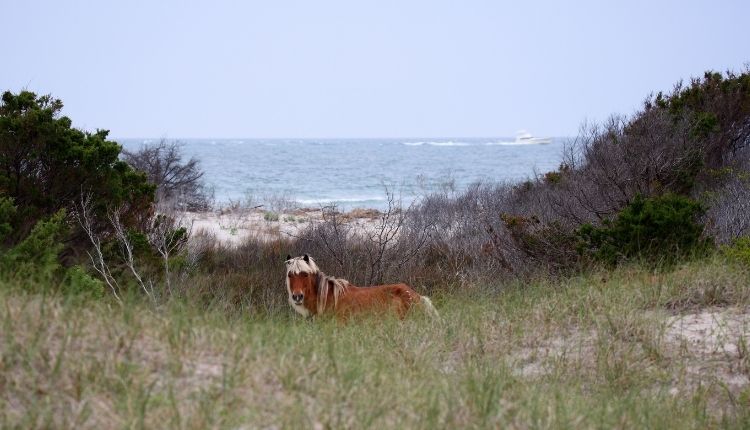 The horses, who are generally shy, are indeed a sight to see as they roam the shoreline and take shelter in the maritime forests of this remote island. With a trip as scenic and enchanting as the secluded destination itself, a visit to the Shackleford Banks is a must for any Crystal Coast visitor.
Go on a boat tour of the Crystal Coast
When you're visiting an island, the best way to soak in all the views is from the deck of a tour boat. Sailing around the islands of the Crystal Coast remains a popular pastime for locals and guests alike and the Cape Lookout National Seashore is genuinely a boating paradise. From dolphin and wild horse watching to sunset cruises and shelling to exploring barrier islands, you will find the perfect adventure for everyone on these Crystal Coast boat tours.
In Beaufort, you can find Lookout Cruises. This touring service offers visitors daily sailing excursions on a breathtaking 45-foot catamaran. Rise early for an unforgettable coastal cruise and set sail on a two-hour morning Dolphin Watch up the Newport River. A morning dolphin cruise is a memorable experience for both kids and adults.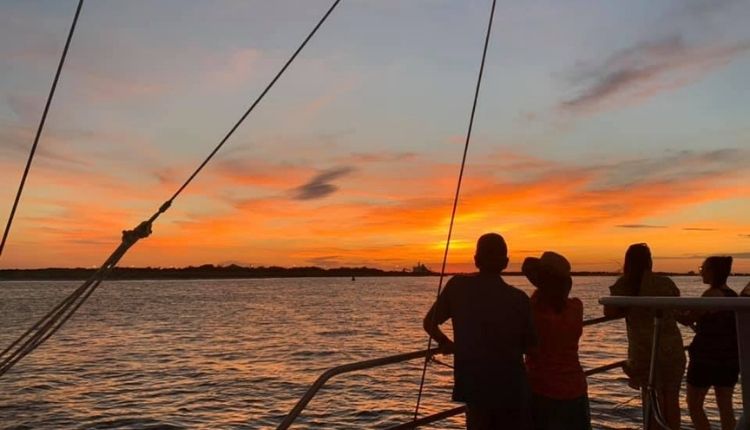 Another way to get a look at the dreamy landscape of the Crystal Coast is to catch a ride on the largest tour boat in Beaufort with Miss Crystal Coast Lady Cruises. Enjoy a fun daytime cruise or relax and take in some of the most amazing, sun-kissed views of the Crystal Coast on a sunset cruise.
If you're looking for a more hands-on tour, you're sure to enjoy a rare experience with nature on the Shackleford Wild Horse and Shelling Safari. After a quick ferry ride over to the island of Shackleford Banks, you and your family will assist your guide in tracking the wild horses. Following the tour, enjoy the best shelling beaches on the North Carolina coast. With the beautiful, picturesque backdrop of Cape Lookout Lighthouse in the distance, you will be able to shell your way down the beach looking for some of the most colorful and vibrant seashells around.
Tee off at the Beaufort Club
Beaufort, NC, also provides golfers with the opportunity to get in a few swings while on their coastal getaway. Beaufort Club, located just minutes from downtown, boasts an 18-hole course that was voted a Top-25 public course in North Carolina. While perfecting your swing on the course, your family can enjoy swimming in the resort-style pool at the clubhouse.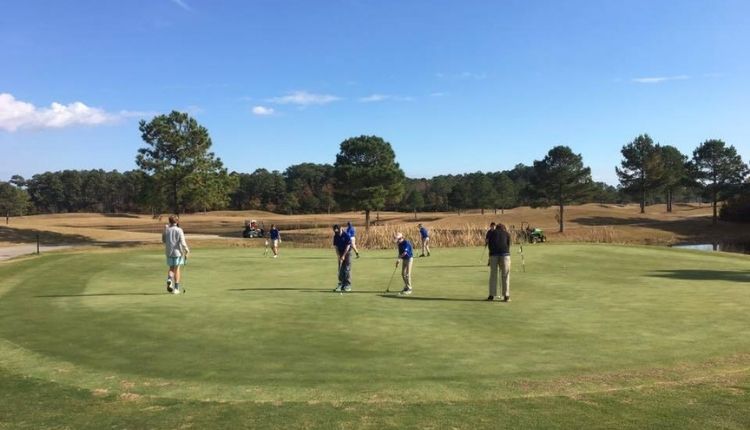 Get a Bird's Eye View
Float high into the clouds and get a birds-eye view of the Beaufort by parasailing along the Crystal Coast with Beaufort Parasail! There's nothing like the feeling of gliding through the air while getting aerial views of the charming town.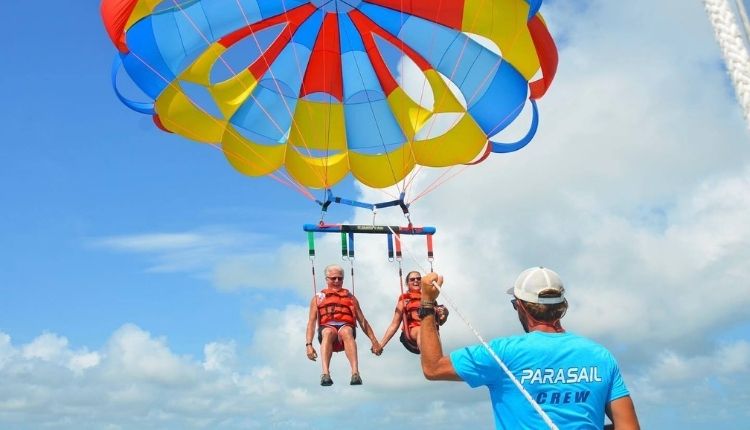 While up in the air, you will be pulled behind a motorboat and able to see the shoreline of Shackleford Banks, Cape Lookout Lighthouse and other historical landmarks. For 15-minutes, this epic viewpoint also allows you to feel freer than ever before. While this is primarily for the adrenaline junkie, we find that experiences like this can be enjoyed by many.
Schedule Your Getaway
As you start writing your ultimate vacation itinerary, be sure to check out Emerald Isle Realty's selection of beautiful coastal properties. With more than 700 vacation rentals ranging from oceanfront homes to charming cottages, duplexes and condos, you're sure to find your perfect match. Start planning your family's Crystal Coast trip today and make sure you visit Beaufort, NC!
Save it for Later