The most pristine beaches and emerald green waters. Dig your toes in the sand while soaking up the sun on Emerald Isle's gorgeous beaches. Take a dip in the emerald green waters, which is perfect for water sports such as kayaking or fishing. Nothing more can be said, other than when you get here, you're never going to want to leave. Take the day to relax on the beach or take a walk along the shoreline – it's one of the best things to do in Emerald Isle!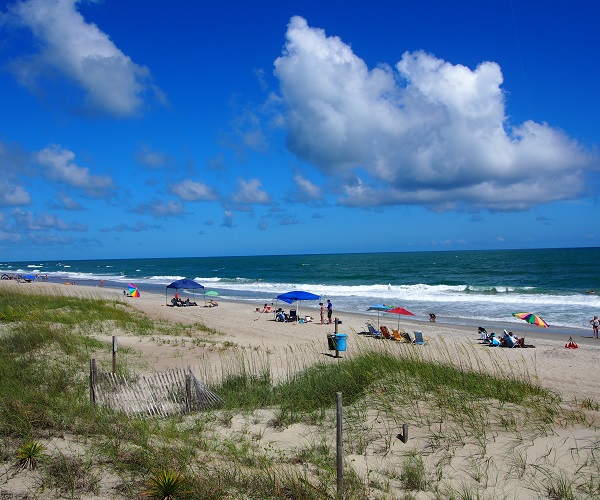 Museums and galleries featuring coastal driven history and art. If you're looking to get to know the Crystal Coast a little better, check out our museums and art galleries up and down Emerald Isle Drive. Here you'll be able to take it all in and experience one of a kind exhibits, art  inspired by the Atlantic and history as vast as the island itself.
Amusements parks with fun things to do for kids of all ages. Have you ever been to an amusement park by coast? There's nothing like taking in the seaside air while cruising in a go-cart or getting in a tussle over a round of bumper cars. These parks are a blast to create laughs and new memories and will surely bring back a bit of your childhood.
Untouched and uninhibited parks and seashores in the most pristine of conditions. One of the area's best kept secrets are the national parks and seashores that can be found sprinkled throughout North Carolina's Crystal Coast. From the Cape Lookout Lighthouse and National Seashore to the Croatan National Forest, you'll find an abundance of natural beauty thriving in an almost secluded sense, perfect for nature lovers or those looking for a scenic hike.

Outdoor adventures for the adrenaline junkie in all of us. You didn't plan on staying indoors the whole time, right? For the more the active person, surfing in Emerald Isle is a must. If surfing just isn't your thing, try your hand at kayaking or paddle boarding. For those who prefer to take it easy: biking, fishing or a game of golf with gorgeous coastal views in the background are just a few of the great outdoor activities you and your family can enjoy together.
Nearby beach communities rich in culture and camaraderie. Did you know that the infamous pirate Blackbeard once made a home along the Crystal Coast? Just one of the extraordinary historical features about the area, many of the beach communities near Emerald Isle still remain rich in their coastal cultures – some have even retained their native accents! Check out the area's communities and their pasts' such as Salter Path's fish trade or the wild horses of Shackleford Banks.

Amazing sunsets like nothing you've ever seen. Here in Emerald Isle, we're known for our sunsets that extend as far as the eye can see. It's the best way to end the day, or the perfect way to kick-off your evenings. Bring your camera and get ready to take in nature's masterpiece!
Some of the best locally caught seafood on the East Coast. Your taste buds will thank you by the end of your Emerald Isle vacation. With plenty of restaurants in the area serving up only the freshest seafood varieties (straight from the source!), you can bet that your Emerald Isle dining experience will be well rounded and adequately served. Seafood not your thing? Check out other dining options in the area.
Unique coastal shops and boutiques that offer a little something for everyone. You're going to love the shops of Emerald Isle. If you're looking for the perfect keepsake to take back with you or a little something for family and friends, look no further than the many shops on Emerald Drive that offer the best in home décor and some of the best coastal fashions. If you're into antiques, you'll want to check out some of the antique stores offering collectibles and relics from the past that represent a more personal side of Emerald Isle.

Stunning vacation rentals that make you feel right at home. The second you walk into your vacation rental, you should feel welcome and right at home. At Emerald Isle Realty, we strive to make sure your stay is both comfortable and memorable. So much so, that you may just forget you're on vacation.