Emerald Isle is one of the beach communities that make up the Crystal Coast, part of North Carolina's Southern Outer Banks. Its pristine shoreline stretches for 12 miles with the Atlantic Ocean to the south and Bogue Sound to the north. Emerald Isle's small-town appeal, plentiful beach activities and incredible coastal cuisine has made it one of the state's top beach destinations.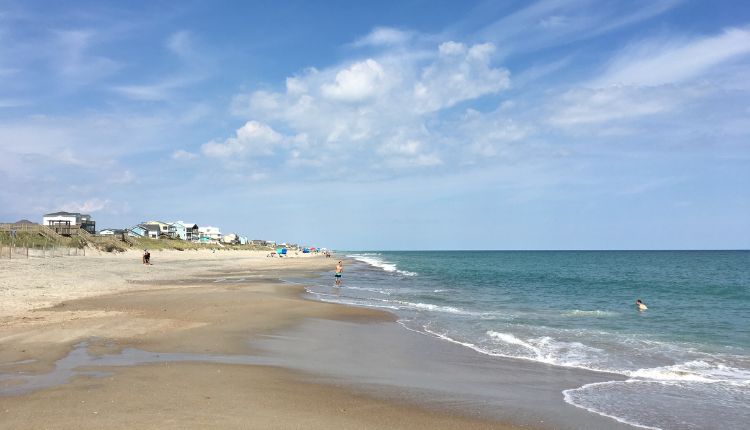 If you're ready to escape the hustle and bustle of the city and spend time relaxing beachside with family and friends, then Emerald Isle is for you! You'll quickly understand why families have been returning year after year for vacations since the 1960s. Read on to discover why you should visit Emerald Isle and make it your own family's vacation tradition.
1. Miles of pristine beaches and emerald, green waters
Emerald Isle and the Crystal Coast are home to some of the best beaches in the country. The pristine shoreline stretches for miles with its soft, white sands and sparkling emerald waters. The waters are so close to the Gulf Stream, they present a magnificent turquoise color and offer a warmer alternative to the colder waters found along the northern portions of the Outer Banks.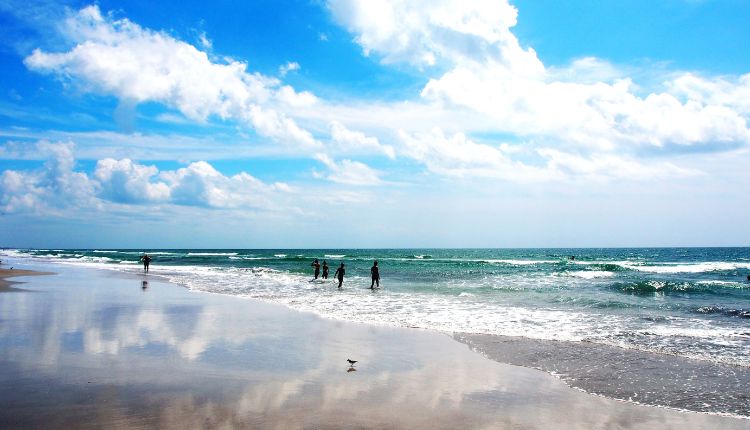 Emerald Isle's beaches are perfect for spending the day relaxing on the beach and soaking up the sun. Build a sandcastle, go swimming or stroll the beaches, taking in the fresh ocean air. Some of the best shelling beaches on the East Coast are found along the Crystal Coast. In addition to Emerald Isle, which provides easy access for shelling, there are also numerous secluded and remote beaches along the coast that offer even more opportunities for a fun shelling adventure. Emerald Isle is the perfect place to find tranquility and create memories with family and friends that will last a lifetime.
2. Plentiful activities both on and off the water
You didn't plan on staying indoors the whole time, right? The number of outdoor activities, both on and off the water, available to explore during your vacation in Emerald Isle are virtually endless.
The Crystal Coast offers an array of waterways perfect for kayaking, sweet waves for surfing, amazing clear skies for parasailing, lush green grass for golfing and more. Stand up paddle boarding is another popular water activity in Emerald Isle, offering a fun way to get out on the water and do a little exploring.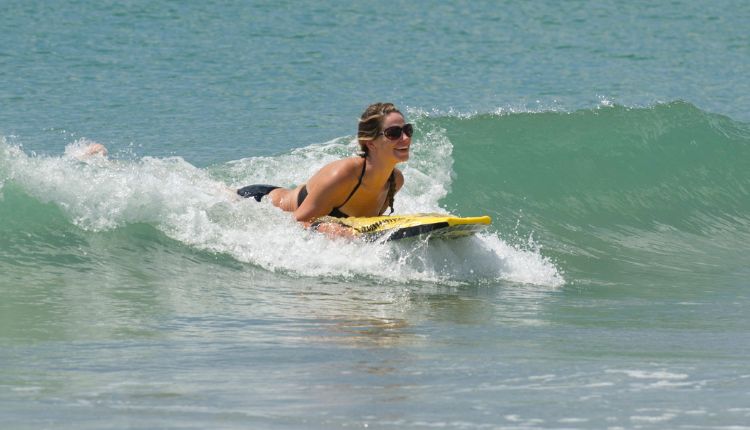 The Crystal Coast is also home to miles of walking, running and biking trails that allow families to spend time outdoors enjoying the diverse coastal habitats with a chance for spotting birds, deer and other wildlife that roam the area. Guided kayaking, paddle boarding and biking tours are also available at area businesses.
3. A fisherman's paradise year-round
Fishing has always been one of the most popular pastimes on the Crystal Coast. With miles of shoreline, rivers and sounds, as well as the Atlantic Ocean, fishing is an activity enjoyed year-round by locals and visitors alike. One of the most popular fishing spots in Emerald Isle is Bogue Inlet Pier. It offers anglers a great way to fish in deeper waters without being on the water. For those whose only desire is to bring home the big one, a deep-sea fishing charter should be on your list.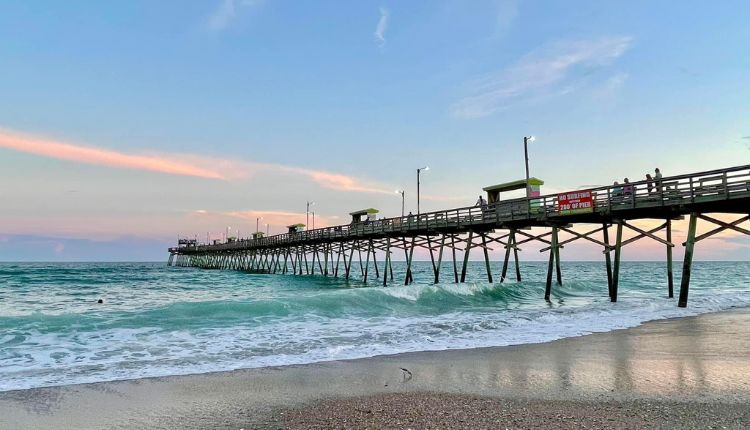 4. Fun family attractions for all ages
Emerald Isle is home to an array of fun family attractions ranging from amusement parks to water parks to museums, an aquarium and more. There is nothing quite like taking in the seaside air while zooming past your kids on a go-kart or seeing who has the best putting skills during a round of mini golf. And no matter how much time the kids spend playing in the water at the beach, nothing beats an afternoon spent at the waterpark, racing down slides, and seeing who can make the biggest splashes.
And no trip to the Crystal Coast would be complete without a visit to the North Carolina Aquarium at Pine Knoll Shores. Get an up-close look at river otters, sharks, sea turtles, stingrays and more! Emerald Isle attractions offer countless ways to create laughs and new memories with everyone in the family and may even bring back a bit of your own childhood.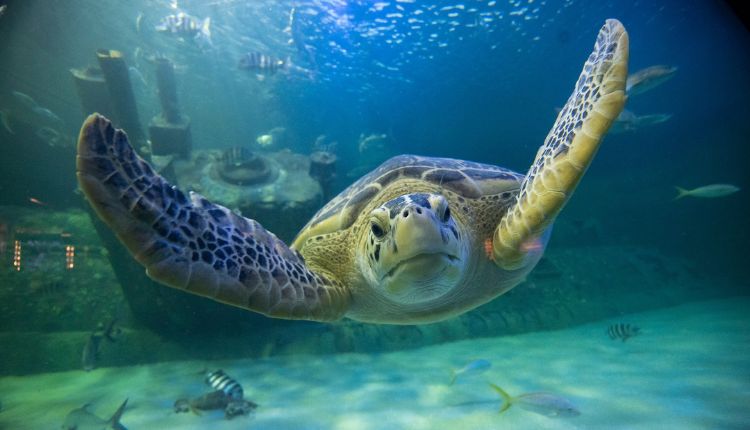 If you're looking to get to know the Crystal Coast a little better, check out our museums and art galleries. Listen to fascinating stories from the past on a guided tour of the restored homes and buildings at Beaufort Historic Site or see the historic gravesites of those laid to rest on the Old Burying Ground Tour.
Explore the area's rich maritime history on a visit to the North Carolina Maritime Museum and see Blackbeard's famous pirate ship, the Queen Anne's Revenge. From one-of-a-kind exhibits to art inspired by the Atlantic, North Carolina's Crystal Coast boasts a history as vast as the island itself.
5. Home to some of the coast's best national parks
Some of the area's best-kept secrets are its pristine and uninhibited national parks and seashores. Cape Lookout Lighthouse and National Seashore is one of the coast's most treasured gems and a must-see for any visitor to the area. Accessible only by ferry or private boat, the string of barrier islands that make up the national seashore stretch for more than 56 miles, from Ocracoke to Beaufort Inlet. Enjoy the spectacular views from atop Cape Lookout Lighthouse, catch a glimpse of the wild horses, or go shelling, swimming or fishing.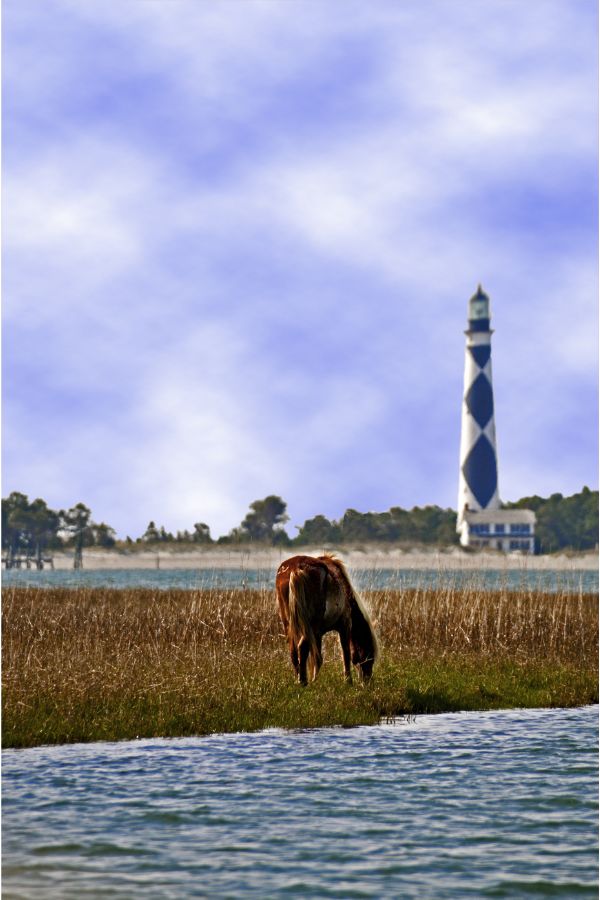 Hammocks Beach State Park is located just south of Emerald Isle on Bear Island. These unspoiled beaches are some of the most beautiful on the East Coast and offer fun activities for the whole family such as swimming, fishing, kayaking and more.
Another great park located in nearby Atlantic Beach is Fort Macon State Park. Here, you can tour the restored fort or watch a Civil War Reenactment. An abundance of natural beauty thrives here in an almost secluded sense, perfect for nature lovers or those looking for a scenic hike.
6. A sanctuary for marine and wildlife
The coastal waters of Emerald Isle are home to an abundance of marine life and wildlife. From dolphins and loggerhead turtles to wild horses, birds and more, there are ample opportunities for wildlife viewing along North Carolina's Crystal Coast.
Emerald Isle is a designated Sea Turtle Sanctuary. Each year, between May and November, thousands of loggerhead turtles return to the beaches to lay their eggs. It's also a sanctuary for hundreds of different species of birds. With maritime forest, saltwater marshes and creeks, and other diverse coastal habitats, birders have a chance to spot a variety of birds and observe them in their natural habitat.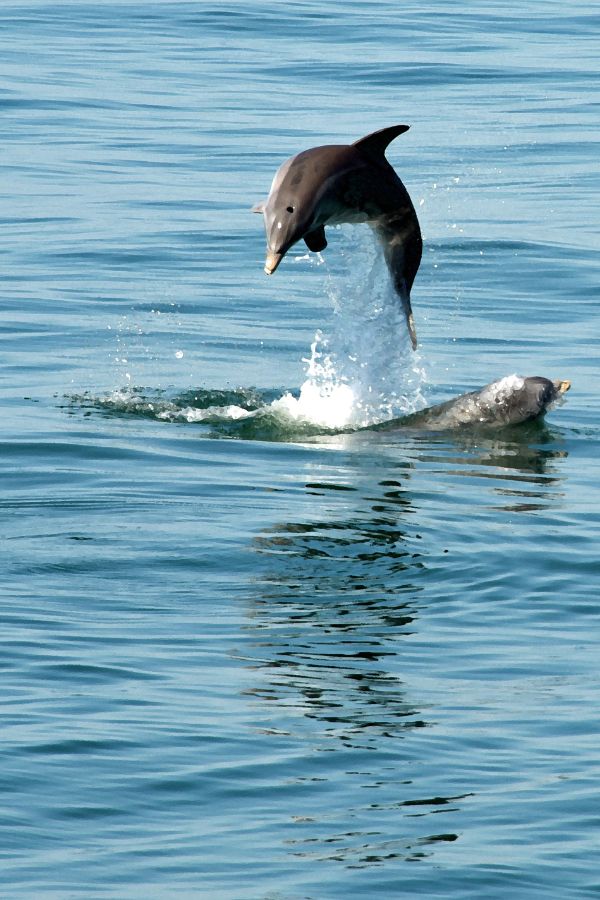 A favorite for locals and visitors alike is the Atlantic Bottlenose Dolphin. You have a chance to spot these beautiful creatures playing in the waters just steps from your vacation rental in the mornings. For an up-close look, there are a variety of dolphin watching cruises and eco-tours to choose from in the nearby communities of Beaufort and Morehead City.
The wild horses of Shackleford Banks have also been captivating onlookers for many years. These majestic creatures roam the barrier islands freely and can be seen up-close on one of several charters and cruise services that offer walking tours of Shackleford Banks.
7. Charming beach communities to explore
Explore the charming beach communities that make up North Carolina's Crystal Coast. Each has their own unique flair and countless ways to make the most out of your beach vacation. Did you know that the infamous pirate Blackbeard once made a home along the Crystal Coast? This is just one of the many extraordinary historical learnings you will discover as you learn more about the area. Many of the beach communities near Emerald Isle still remain rich in their coastal cultures – some have even retained their native accents!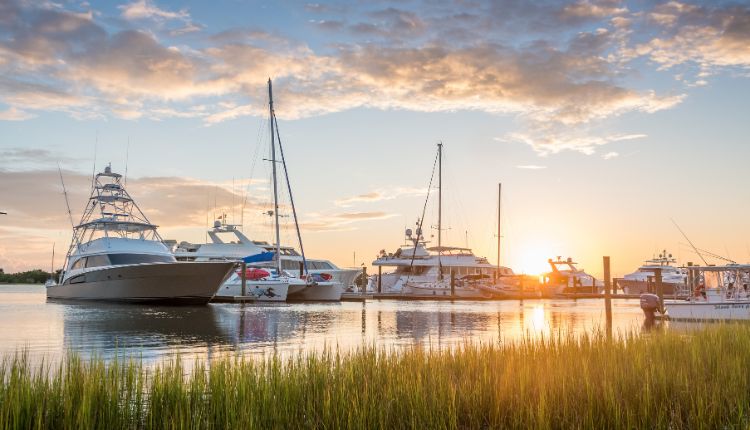 Enjoy the quaint shops and locally inspired cuisine you will find in Beaufort, and where Blackbeard left one of his sunken ships, just off the Beaufort Inlet. Watch the fishing charter boats unload their catches on the Morehead City waterfront each afternoon. Or go for an afternoon stroll along the boardwalk in Atlantic City. From Harkers Island to the north to the historic fishing town of Swansboro to the south, enjoy Southern hospitality with a coastal flair on some of the finest unspoiled beaches in the country.
8. Amazing sunsets like nothing you've ever seen.
North Carolina's Crystal Coast is also known far and wide for its majestic sunsets that extend as far as the eye can see. It's the best way to end the day, or the perfect way to kick-off your evenings. Bring your camera and get ready to take in nature's masterpiece!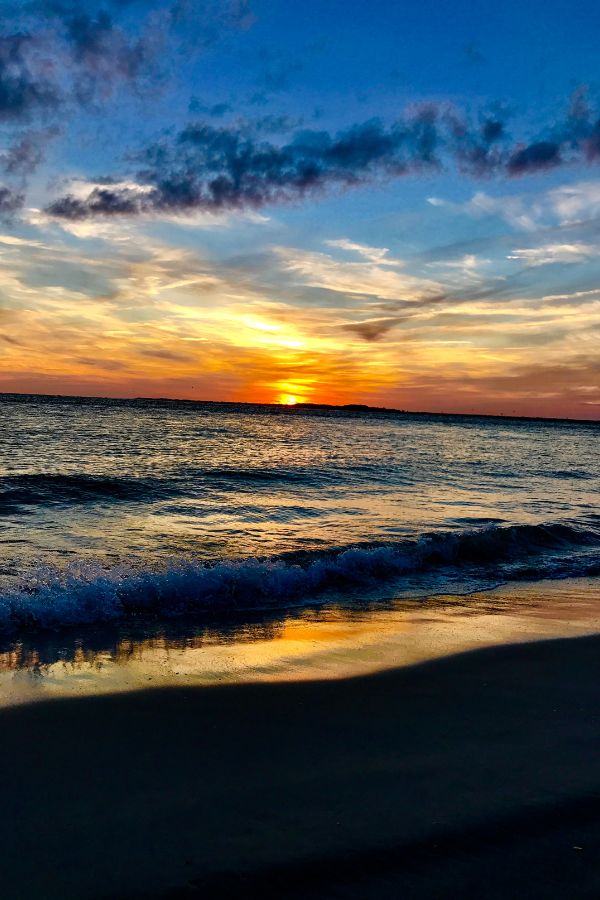 Our oceanfront rentals in Emerald Isle offer some of the best spots for viewing sunsets and the spacious outdoor decks and patio furniture make it easy to just sit back, relax and take in the beauty of it all. The Point, near the end of Coast Guard Road in Emerald Isle, is another amazing spot for stunning views of the sun as it sets over Bear Island and the emerald, green waters of the Atlantic Ocean. This is truly a place where you can collect your thoughts and have some "me time."
If you're an early bird, be sure to catch a sunrise along the coast with a warm cup of coffee. These are equally impressive and make starting the day sooner that much more worth it. Emerald Isle is truly beautiful from sunrise to sunset!
9. Fresh seafood and amazing local cuisine
Your taste buds will thank you by the end of your Emerald Isle vacation. There are plenty of restaurants throughout the Crystal Coast serving up only the freshest local seafood (and straight from the source!). Seafood not your thing? You'll find plenty of dining options that are sure to please even the most refined palates. From fine dining options featuring chef-driven menus and an ocean view to family-style restaurants with diverse menus, enjoy great local dining that can fit any budget.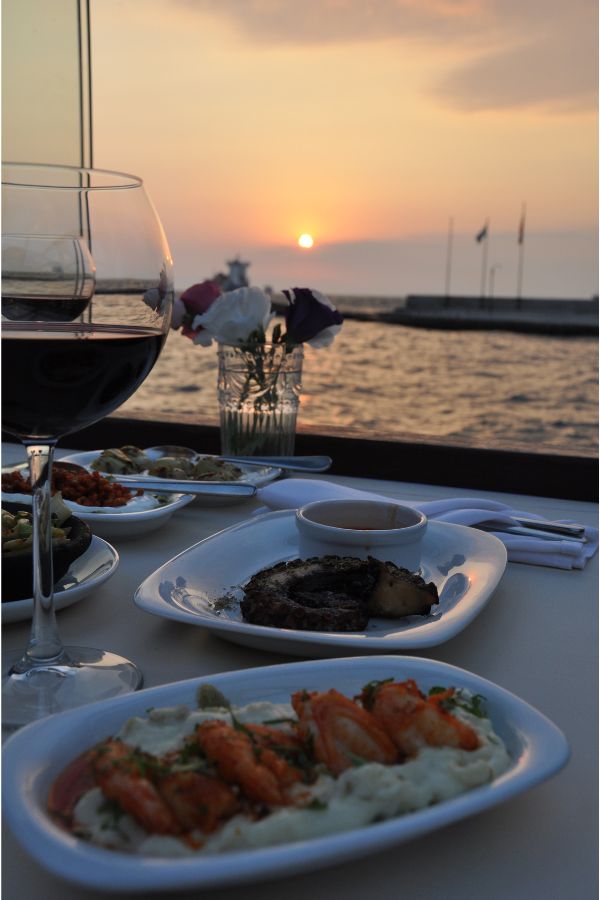 The fully equipped kitchens and spacious dining areas in your vacation rental, along with local grocery stores offering delivery and curbside pickup options, make whipping up family dinner a breeze. Many homes also come equipped with gas or charcoal grills, perfect for a family meal outdoors as the sun begins to set or for throwing on the day's catch after a fun day spent on the water. With so many amenities at your fingertips, you can enjoy creating even more memories in your home away from home.
10. Stunning vacation rentals that make you feel right at home
The second you walk into your vacation rental, you will feel welcomed and right at home. At Emerald Isle Realty, we strive to make sure your stay is both comfortable and memorable. So much so, that you may just forget you're on vacation.
Our oceanfront rentals give you the luxury and privacy of having the beach right outside your back door, while our soundfront rentals make the peaceful Bogue Sound your own private backyard. Sit on the dock and gaze out at Bogue Sound or lay on the beach and listen to the waves as they roll onto shore without any distractions. Condos are another great option for vacation groups with tons of great amenities, in addition to the incredible views.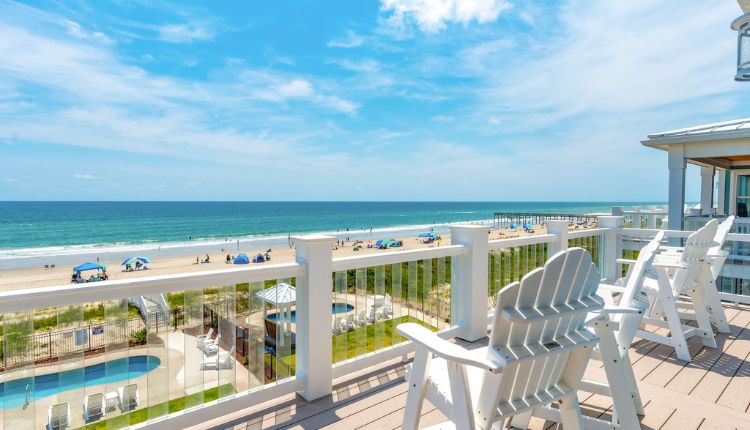 Emerald Isle Realty has plenty of properties that will meet your needs and expectations. Use our helpful vacation rental search tool to narrow down your search by location, property type and even amenities like game rooms, private pools and elevator access. Now is the time to book the vacation you've been waiting for.
Plan your visit to Emerald Isle
Now is the time to book the vacation you've been waiting for. Plan your visit to Emerald Isle, North Carolina today!
So, you're thinking about taking a vacation to escape the hustle and bustle of the city and just spend some time relaxing and spending time with family and friends. With its miles of pristine beaches and beautiful waters, North Carolina's Crystal Coast has been drawing families back year after year for vacations since the 1960s.
Read on to discover why you should visit Emerald Isle and make it your own family's vacation tradition.
Save it for Later