From playful dolphin and loggerhead turtles to wild horses and an abundance of birds, North Carolina's Crystal Coast offers a variety of wildlife viewing opportunities. Here are some of the more common animals you can expect to find while on vacation in Emerald Isle or its surrounding beach communities.
A Sanctuary for Sea Turtles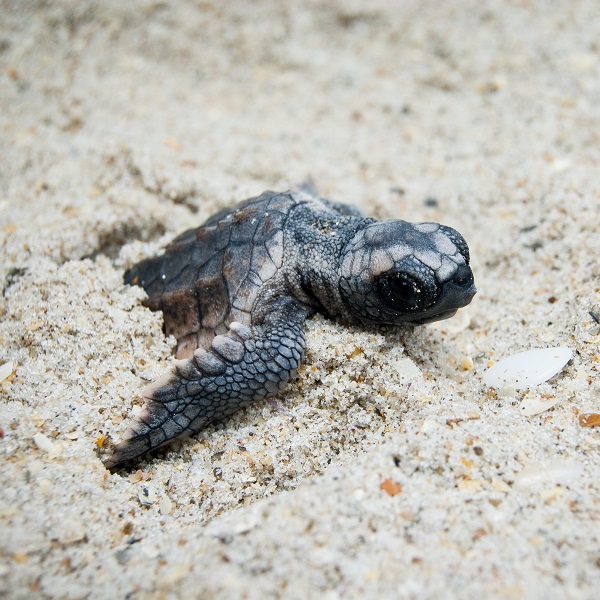 Did you know that Emerald Isle is a designated Sea Turtle Sanctuary? Each year, loggerhead sea turtles return to the beaches of Emerald Isle, North Carolina to lay their eggs. Sea turtle nesting season takes place between the months of May and November along the East Coast, all the way down to Florida. The loggerhead turtles travel thousands of miles to lay their eggs on the same beaches they hatched from.
While these creatures are adorable and discovering a nest is exciting, the loggerhead turtles are classified as endangered species, so it is important not to disturb the nest or frighten the turtles.
Wild Horses of the Outer Banks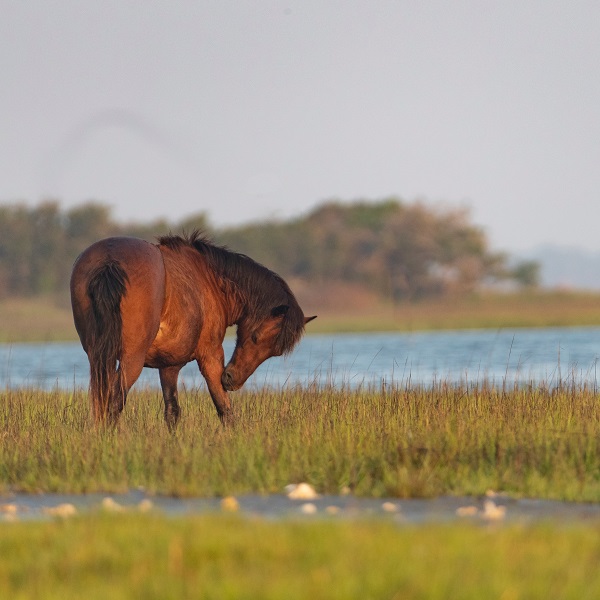 Descendants of the Spanish mustangs brought by European settlers, the wild horses of the southern Outer Banks have been captivating onlookers with their grace and majesty for years. Shackleford Banks is home to several wild horses that roam freely along the nine-miles of shoreline that make up the barrier island.
The island is part of Cape Lookout National Seashore, which is accessible only by ferry or boat. On your ferry ride to Cape Lookout, watch for a chance to spot these majestic creatures as you pass by. Or if you're wanting to get an up-close look at the wild horses, choose from a number of charter and cruise services that offer walking tours of Shackleford Banks.
Dolphins Playing in the Atlantic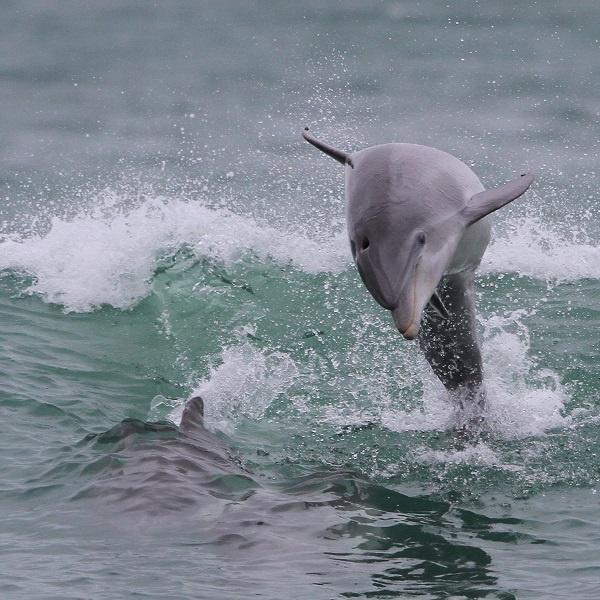 One of the most breathtaking and beautiful animals you will see along the Crystal Coast is the Atlantic Bottlenose Dolphin. If you're lucky, there's a chance you could spot dolphins playing in the waters by just stepping out onto the deck of your beachfront rental while sipping the mornings coffee. The best time for spotting these dolphins is typically the winter season when they come to the inland bays.
For those wanting an up-close look at these dolphins, you'll find a variety of dolphin watching cruises and ecology tours to choose from in both Beaufort and Morehead City. Morning charters offer the best opportunities for the family to catch a glimpse of these playful creatures.
Birding Along the Crystal Coast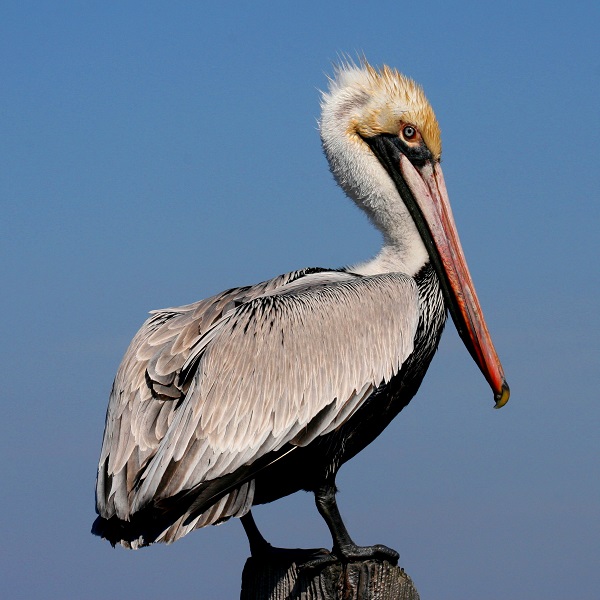 From ancient maritime forests to saltwater marshes and creeks, the diverse coastal habitats of North Carolina's Crystal Coast provide shelter and sustenance for hundreds of species of birds. Visiting birders will find ample opportunities for bird watching throughout the year, both on and off the water.
Emerald Isle Woods Park, in the town of Emerald Isle, is a 40-acre preserve that is also part of the North Carolina Birding Trail. Here you can spot a variety of birds including the Prothonotary Warbler, Great Crested Flycatcher, Red-bellied Woodpecker, Pine Warbler and many more. Along Bogue Sound, near the NC Aquarium is the Theodore Roosevelt Nature Trail, home to a variety of species including Brown Thrashers, Northern Cardinals, Indigo Buntings and Carolina Chickadees.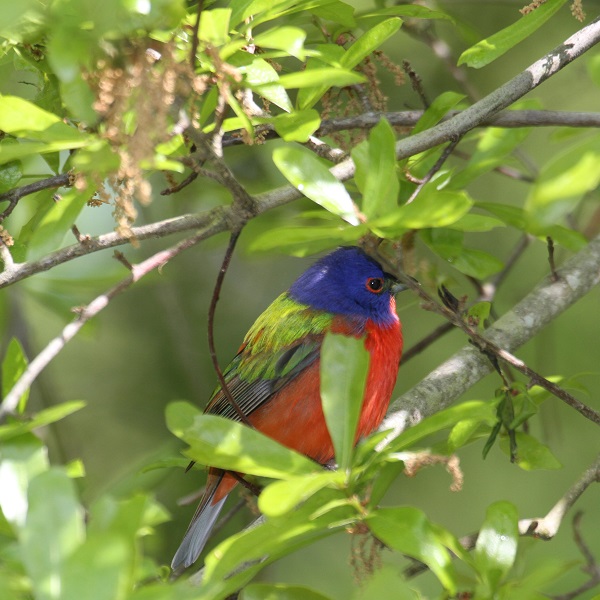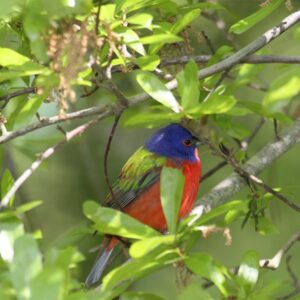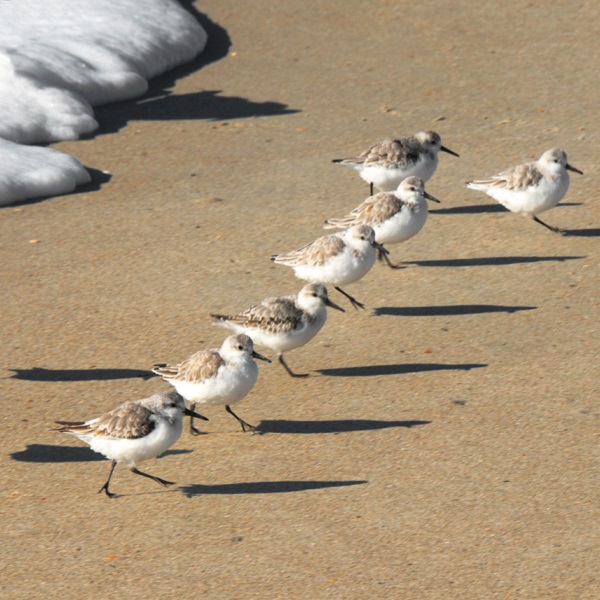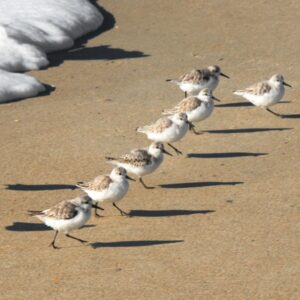 The Croatan National Forest is a great place for bird watchers to spot the endangered Red-Cockaded Woodpecker. Brown Pelican can be seen diving into the waters of the Atlantic for their next meal. And a trip to Fort Macon State Park offers a chance for birders to see colorful painted buntings, along with Black-crowned Night Herons, Laughing Gulls, Willets and Northern Harriers.
So the next time you're visiting the Crystal Coast, make plans to set sail on a dolphin-watching cruise or spend a day hiking your way through some of the area's national parks and forests for a chance to see some of the area wildlife and observe them in their natural habitats.
You May Also Like:
Ultimate Guide to Outdoor Activities and Things to Do Along North Carolina's Southern Outer Banks
Hidden Gems on North Carolina's Crystal Coast
Pin it for later
If you enjoyed this article, share it with your friends on Pinterest!