North Carolina's Crystal Coast is a treasure box of precious stones in the form of destinations, activities and vibes. While summer provides warmer weather, the Southern Outer Banks evolves with every season, making it the ultimate location for creating new memories and trying new things. 
If you're looking for an experience that will urge you to explore, the coast is where to go. While delicious restaurants and exciting attractions speak for themselves, keep reading to discover the hidden gems of North Carolina's Crystal Coast that will surely catch your interest. 
Cape Lookout National Seashore
Known for the Diamond Lady and wild Banker Horses, Cape Lookout National Seashore is popular with locals and visitors due to its relaxing and peaceful atmosphere. This 56-mile section of the Crystal Coast boasts a variety of activities for vacationers to explore and enjoy. There are few beaches as uninterrupted as Cape Lookout. The wild horses, green marshland and soft waves create the perfect serene aura. The shallow water is ideal for kayaking through the inlets and creeks while providing a close-up view of the birds and marine life. 
Traveling to Cape Lookout is an adventure in itself! The surreal destination is only accessible by boat, so you'll cruise down the shore for a three-mile ride by ferry. Once you arrive on the beach, you'll be greeted by the 163-foot lighthouse, the Diamond Lady. 
The Cape is also known for offering some of the best surf fishing on the east coast, where you can cast a line with a peaceful backdrop that is easy to enjoy. For those who choose to relax on the beach, you'll have plenty of space to spread out and relax.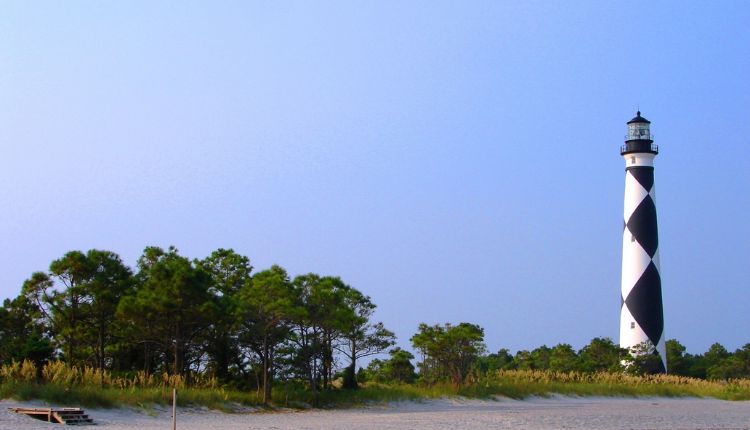 Shackleford Banks
Shackleford Banks is another favorite location for visitors and locals alike. So, schedule this into your vacation itinerary while visiting the Crystal Coast. 
This beautiful location is a beachcomber's dream. Shackleford Banks is the premiere spot for shelling. Finding a small treasure to take home and remember your trip by is one of the best things about a coastal getaway. Shackleford Banks is also a perfect location for catching a glimpse of some of the rarest and most beautiful birds in the Crystal Coast area as well. Be sure to pack your binoculars. The island is home to a wide variety of shore birds and waterbirds. 
Shackleford Banks is also only accessible by ferry. Once you arrive, keep an eye out, it's the natural habitat for more than 100 Shackleford horses. Spend the day exploring miles of beaches and maritime forest, then head to the shoreline for a quick dip in the water to cool off before making your way back on the ferry.
Rachel Carson Estuarine Reserve
There's more to the Crystal Coast than soft sand and refreshing waves. In the charming community of Beaufort rests a piece of unfiltered nature at the Rachel Carson Estuarine Reserve. The 2,000-acre area is home to a mixture of North Carolina's wildlife. 
More than 200 birds migrate to the reserve annually, and in the 1940s, wild horses were introduced to the eco-system. Be sure not to miss the coastal waters. You might catch a visit from some bottlenose dolphins or a friendly sea turtle! While the local wildlife can be adorable, please do not feed them while visiting.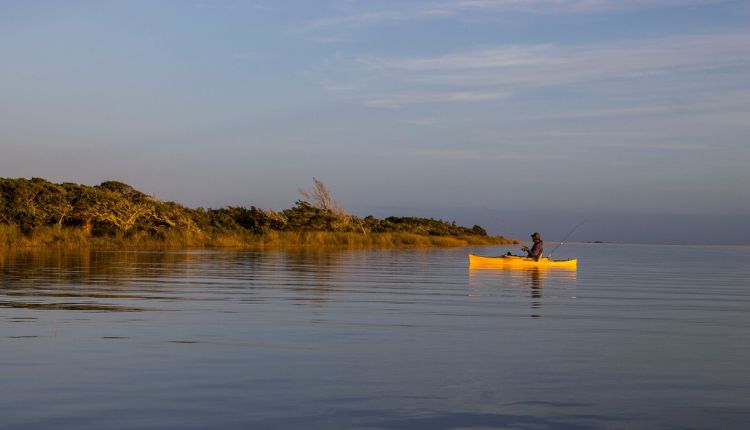 Sugar Loaf Island
Once you arrive at the Crystal Coast, you will immediately be taken over by the beach vibes. Embrace the feeling and enjoy this slice of paradise to the fullest. The Crystal Coast provides several stunning small islands perfect for exploring or just being a beach bum. Soak in the warm sun and sandy beaches in the cool coastal air whenever visiting these areas. You'll be amazed. The small islands and beaches are great for exploring. 
Just a few miles away from downtown Morehead City is Sugar Loaf Island. The natural, untapped environment will bring you peace unlike any other. Sugar Loaf Island is nestled within Bogue Sound, and the best way to get there is by launching a kayak or canoe from a nearby dock.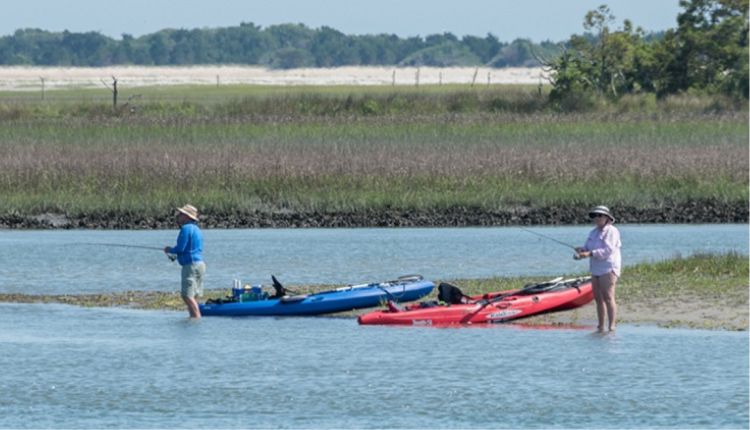 Once there, you'll be able to hike nature trails, enjoy the breathtaking Sound views from the boardwalk and possibly catch a glimpse of some wildlife. Sugar Loaf Island's peaceful atmosphere will leave you feeling refreshed and eager to explore other unique locations. 
Bear Island
Explore the undeveloped barrier land of Hammocks Beach State Park on Bear Island. As you unwind and relax on one of the area's most peaceful East Coast beaches, you'll fall in love with the coast's bluest waters. Bear Island is an experience for the whole family and offers fun activities for all ages. You can rent a canoe, kayak, or paddle board from a local shop nearby and spend the day skimming across the water. 
Make Bear Island a family destination you won't forget. You'll witness the astonishing three miles of oceanfront and a wonderland of marshland and creeks. As your day comes to a close, you may even catch an unforgettable sunset over this area's marsh.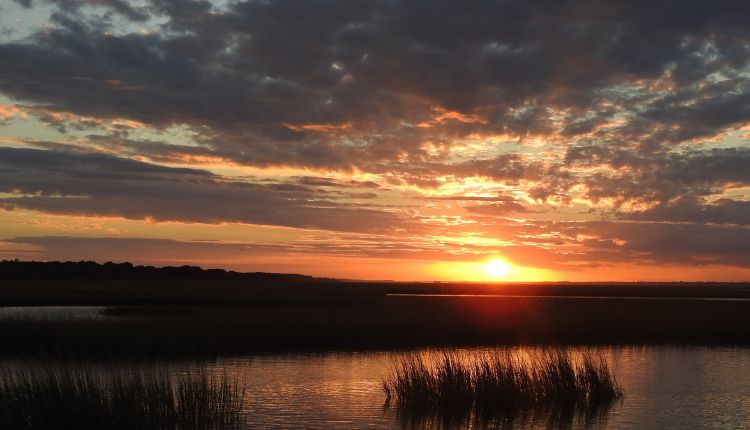 Sand Dollar Island
Sand Dollar Island is a location perfect for seashell collectors looking to level up their collection. This island is situated between Carrot Island and Shackleford Banks. It has a reputation for having sand dollars scattered along its shoreline. The best time to find these coastal treasures is during low tides, so be sure to plan your visit accordingly.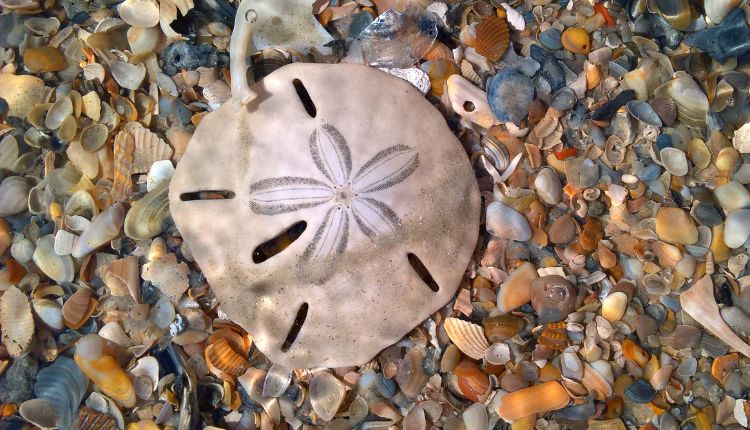 Radio Island
Radio Island is another excellent location in Morehead City, just a short drive from Emerald Isle. It is an ideal destination for many outdoor enthusiasts. This breathtaking island provides a calm and refreshing beach with shallow waters, perfect for water sports, fishing and swimming. Radio Island will become a must-visit every time you travel to the coast. You and your family will enjoy spending the day soaking up the sun.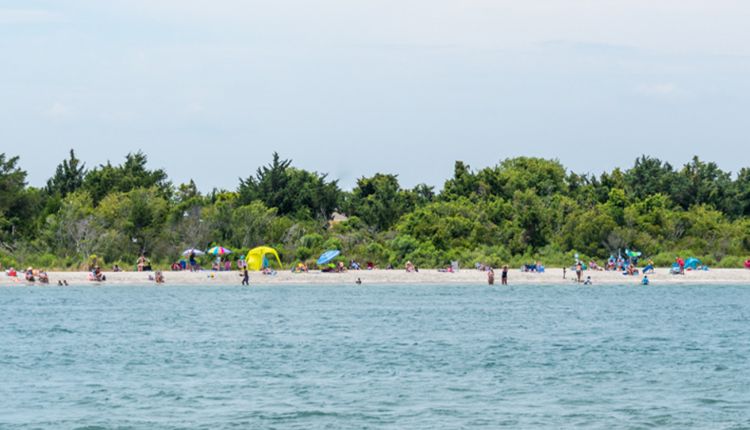 Theodore Roosevelt Natural Area
Another hidden gem to discover during your visit to the Crystal Coast is the Theodore Roosevelt Natural Area. It's the perfect place to get breathtaking views of the Southern Outer Bank's natural landscape. Lace up your hiking boots and bring a water bottle. The reserve provides you with two exciting trails perfect for anyone who loves taking the well-traveled path through a high dune ridge and winding around the marshes. If you need to rest from your outdoor excursion, there are plenty of benches along the trails. There are also wildlife viewing areas stationed along the trail route, perfect for enjoying the breathtaking views and the hundreds of birds that call these marshes home each year.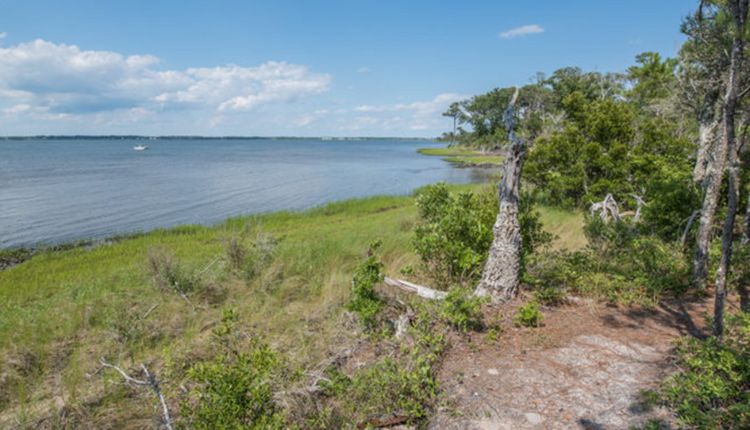 Carrot Island
Every island provides something new to discover. While on your coastal getaway, you're going to want to explore as many as possible. So, be sure to add Carrot Island to the list. This picturesque island also provides visitors with a half-mile trail on the west side of the Rachel Carson Reserve. The natural path highlights the island's natural wildlife. It gives you spectacular views of Beaufort and the Atlantic Ocean on one side. 
Bird watchers note that late summer through winter is excellent for catching sight of seabirds, marsh birds and wading birds, including the oystercatcher.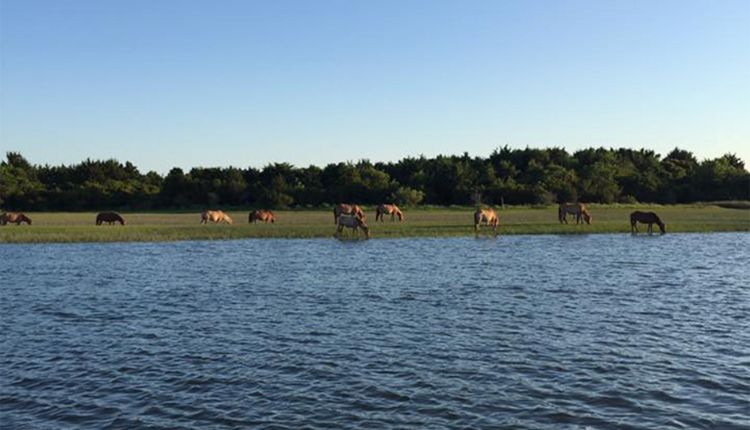 Shark Tooth Island
Shells and sand dollars are enough to please any beachcomber, but wouldn't it be cool to find a treasure as memorable as a shark's tooth? All you need to do is launch your kayak for a quick paddle over to Shark Tooth Island. This is sure to add a little magic to your Crystal Coast visit. As you row out, you'll be accompanied by birds and possible dolphins.
The secluded patch of land begins where the Intracoastal Waterway begins making its way to Bogue Inlet. Due to the natural current, finding shark teeth along the shore is common. Adding these jagged little treasures to your collection will be another way to remember your visit to the Crystal Coast.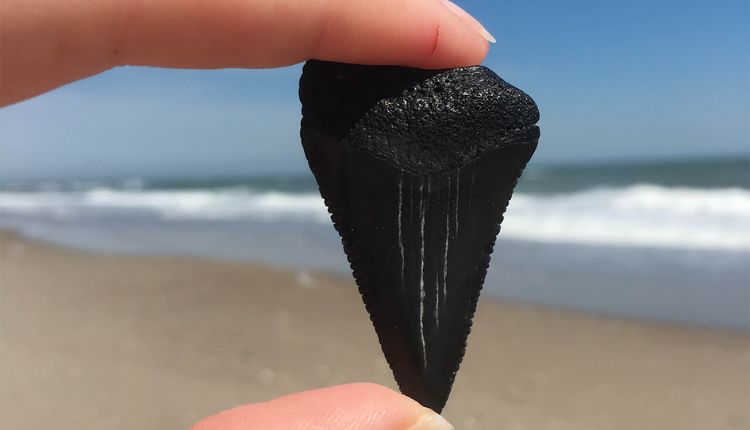 Cedar Island
Your trip to the Crystal Coast wouldn't be complete without a visit to Cedar Island. Resting on the border of Carteret County, Cedar Island is a charming community with old-world charm. This location gives you a different look at the Crystal Coast by introducing visitors to rural coastal North Carolina. 
Cedar Island is the perfect spot to get fresh seafood from locally owned mom-and-pop fisheries in the area. Head down to the docks and choose from fresh caught flounder and tuna to red drum and striped bass. Creating a dinner from fresh-caught seafood will be one of the many memorable moments from your getaway.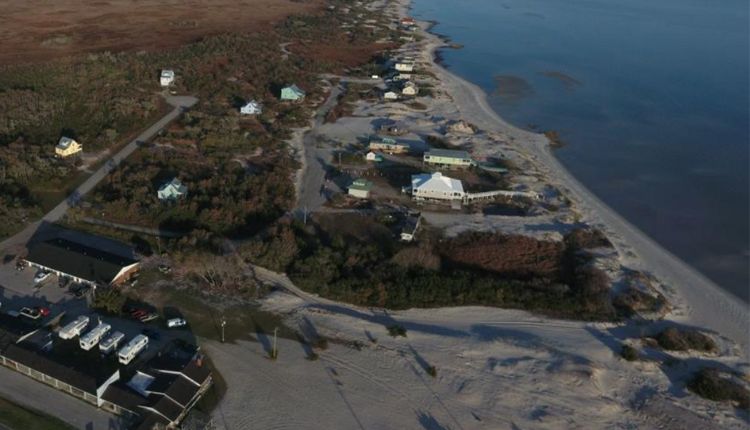 The Point
For the dreamiest views of Emerald Isle, visit a section of the beach called the Point. The isolated area is located at the tip of Emerald Isle. It is known as one of the best areas for dolphin watching too. This landscape gives you a look at the island transitioning into a sandbank with stunning views of Bear Island and the emerald green waters of the Atlantic Ocean. It's also one of the best places on the Crystal Coast to watch a sunset or cast a line. The Point is home to the Coast Guard Station and next to the Emerald Path.
The Point is an ideal location for anyone wanting to take the path less traveled and walk the beach at night or explore the sand dunes. It is the perfect place to find peace and relax. The Point is also known for deer that roam the beaches. A sanctuary for birds and anyone searching for solace.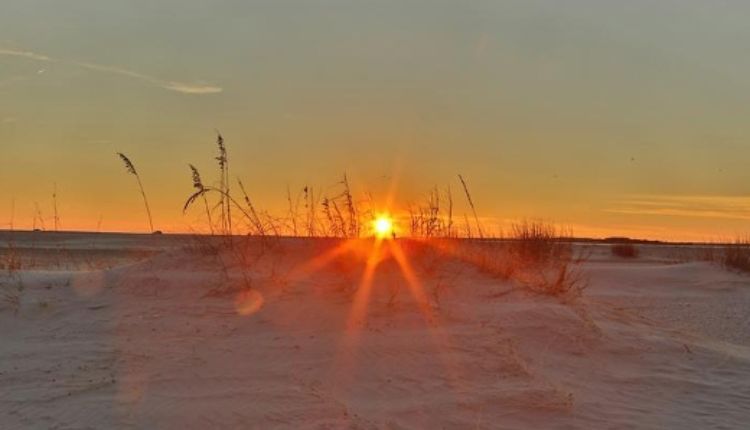 Conchs Point
The Atlantic Ocean isn't the only waterway begging to be admired. Another shimmering jewel on the Crystal Coast is the Newport River. The best way to take in the stunning sights of the river is from a secluded spot hidden on the outskirts of downtown Morehead City. Conchs Point is a public water access point with natural highlights perfect for trail lovers and boaters alike.
Conchs Point provides parking for visitors. After parking, stroll down the boardwalk and enjoy the scenic gazebo. There's also a boat dock that borders the neighboring Calico Bay, perfect for anglers or anyone ready to get on the water. From Conchs Point, kayakers can enjoy rowing through residential Morehead City, while nature enthusiasts will want to keep their eyes on the horizon for birds gliding across the sky. It's a scenic destination you'll want to explore every time you visit.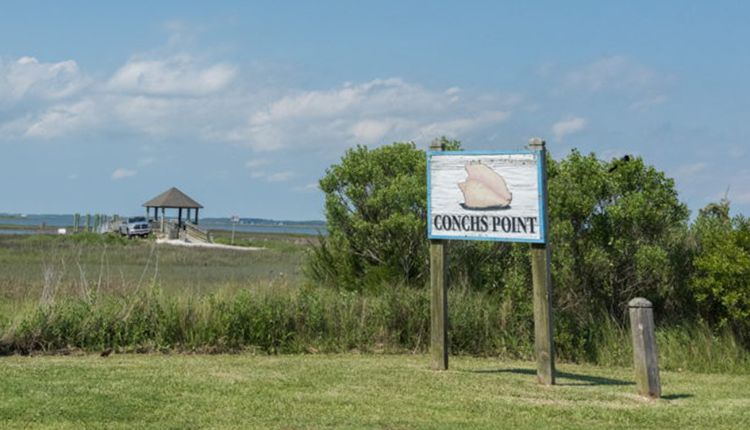 With pristine beaches, exciting wildlife and plenty of activities and attractions, you won't miss your opportunity to soak in some fun this summer by visiting the hidden gems of the Crystal Coast. Book your next Crystal Coast getaway with Emerald Isle Realty today and give your family a trip to remember!
Save it for Later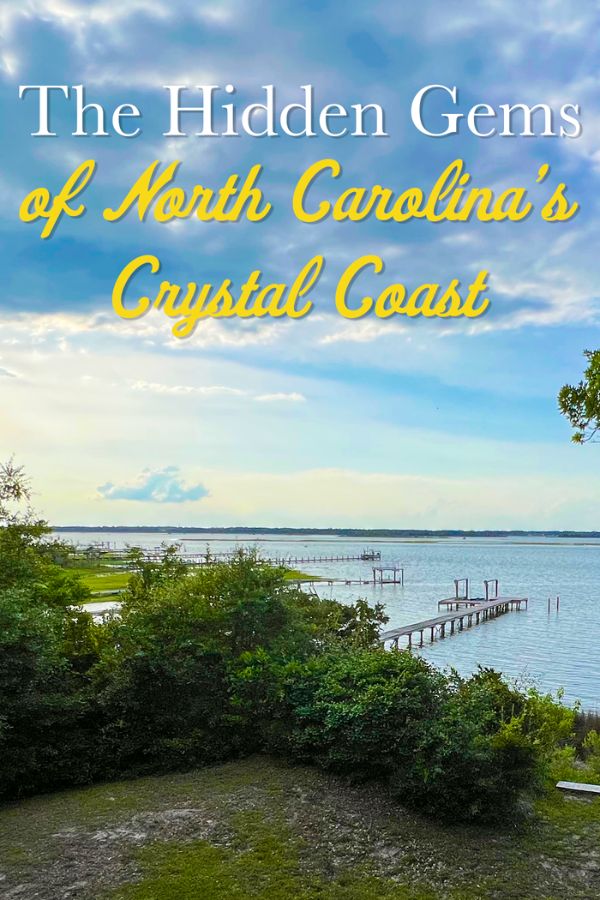 You May Also Like:
Ultimate Guide to Outdoor Activities and Things to Do Along North Carolina's Southern Outer Banks
10 Bucket List Ideas for Your Next Emerald Isle, NC Vacation
How to Find the Perfect Crystal Coast Vacation Rental