With its sparkling waters, pristine beaches and unmatched views, Emerald Isle is at the top of the list for family-favorite vacation destinations. With no shortage of things to do, it's easy to find enjoyment splashing through the waves or kicking back to take in one of our unforgettable sunsets. To make your next trip to the Crystal Coast even more unforgettable, we've put together 10 bucket list ideas that you'll be itching to experience!
1. Climb to the Top of Cape Lookout
Charter a private boat or ferry and head to the isolated islands of Cape Lookout National Seashore for a day of exploring. This 56-mile section of the Crystal Coast boasts a variety of activities for vacationers to explore. But at the top of our bucket list, and for good reason, is a hike to the top of Cape Lookout Lighthouse.
Known for its distinct black and white diamond pattern, the Cape Lookout Lighthouse climb includes 207 stairs or one trip up a 12-story building! This is a challenging climb, but the panoramic views from the top of the tower is a true reward. Visitors will enjoy seeing unpopulated, immaculate beaches, vast open ocean and neighboring coastal towns off in the distance.
Cape Lookout Lighthouse is open seasonally to climbers from mid-May through mid-September. Be sure to purchase your day pass in advance and pack a bottle of water for this experience!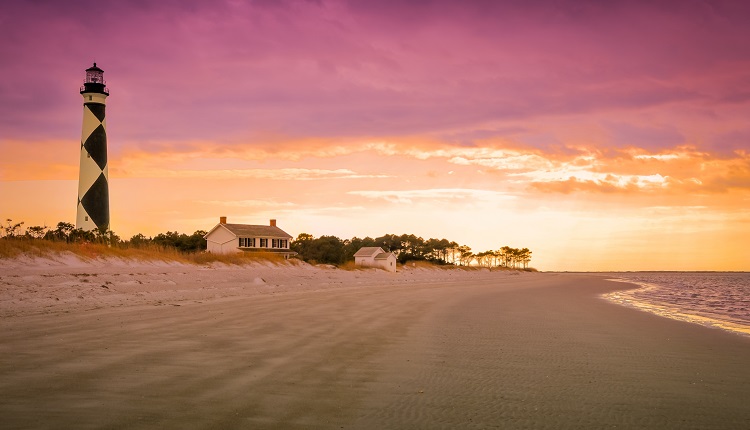 2. Learn to Paddleboard
The Crystal Coast's sandy shoreline serves as a gateway to the beach's endless supply of adventure. Play in the sand, float in the water or just sit back and relax.
When you're in Emerald Isle, get your "SUP" on and learn how to paddle board with Flatwaters Paddling! SUP stands for stand-up paddle boarding, in case you didn't know, and it's an excellent way to enjoy the beach's rolling waves or take a tour of the island.
If you don't have your own board, don't worry! There are plenty of rental services ready to help you knock "learn to paddleboard" off of your bucket list!

3. Go Parasailing
No bucket list is complete without an adrenaline rush! Step out of your comfort zone and schedule a parasailing adventure! Imagine being behind a motorboat hundreds of feet in the air! Float high into the clouds, feel the wind whip through your hair and get a birds-eye view of Emerald Isle by gliding over the coast. There's nothing like the feeling of flying through the sky while getting unique, aerial views of the different towns and landmarks surrounding Emerald Isle.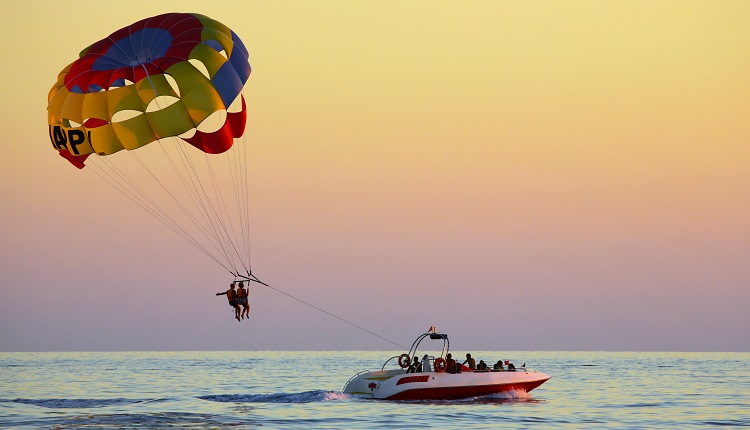 4. Reel in a Big One
Emerald Isle is a fisherman's paradise! The coastal location on the Atlantic Ocean gives anglers the chance to catch a variety of fish throughout the year. Cobia are a popular catch in the spring, summer is the prime season for flounder and redfish can be caught year round!
Whether you choose to drop a line from Bogue Inlet Pier or plan a tour with a fishing charter, the rewarding waters of the Crystal Coast will offer an exhilarating experience. The water depths surrounding Bogue Inlet Pier tends to attract a large range of fish and is a perfect spot for beginners. If you're wanting a deep-sea fishing experience, then you should think about planning a day with one of the local charters. Renting a charter allows you to fish the day away and focus on catching the "big one" while the captain leads the way.
Before heading out for your next big catch, review the rules and regulations for obtaining your North Carolina fishing license.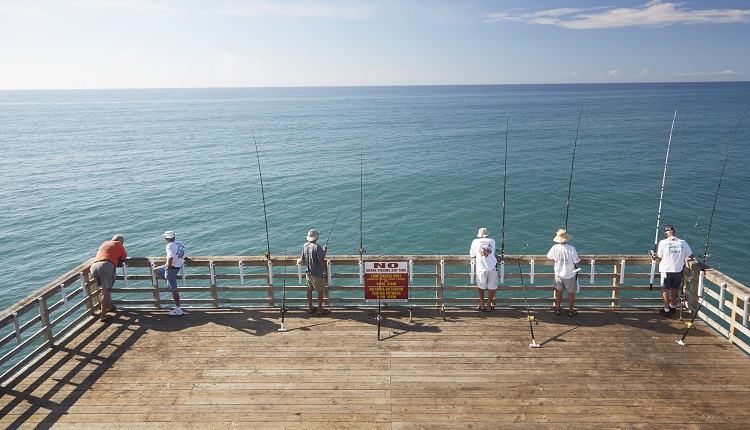 5. Have Dinner Under the Stars
There is nothing quite like enjoying a gourmet meal under the stars. After a day spent knocking items off your bucket list, head back home to prepare a freshly cooked dinner for you and your family. Emerald Isle Realty offers many oceanfront vacation rentals to help make this experience even more enchanting. Imagine your family and friends dining al fresco as the sun meets the horizon, conversations filled with memories and new experiences will lead to a memorable evening of laughter under the stars.  This also provides the perfect opportunity to snap a few pictures to remind you of all you experienced while visiting Emerald Isle.
Continue the experience with a stroll on the beach. Enjoy the feeling of the soft sand between your toes as you walk up and down the coast as the moonlight shimmers off the rolling waves. Wind down with family and enjoy listening to your kids' excitement grow as they search for crabs and other treasures at night. It's also a romantic way for couples to close out their night on the Crystal Coast.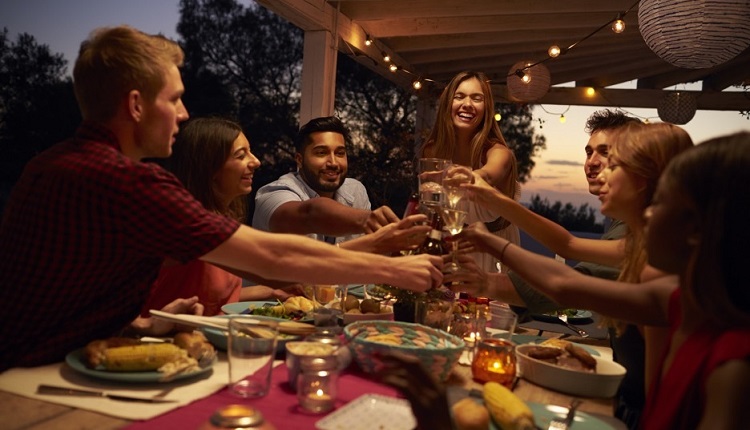 6. Enjoy the Freshest Seafood on the Coast
There's nothing quite like experiencing the local fare when you travel, and the flavorful offerings of Emerald Isle are no exception. Enjoy dining on the day's catch at one of the notable local restaurants or stop at the seafood market for fresh seasonal favorites.
Cap'n Willis Seafood Market, located on Emerald Drive right in the heart of Emerald Isle, is a seafood-lover's paradise. Offering a variety of seafood options including mahi mahi, jumbo shrimp, sea bay scallops and more, this one-stop shop is sure to have something to satisfy the whole family's cravings! Take your favorites back to your home away from home and cook up your cuisine seaside. Or, leave the cooking duties to the Emerald Isle locals and dine out. The coastal chefs have perfected the art of pairing the freshest seafood with delectable sides that will leave your taste buds satisfied. The hardest part will be deciding which dish to order!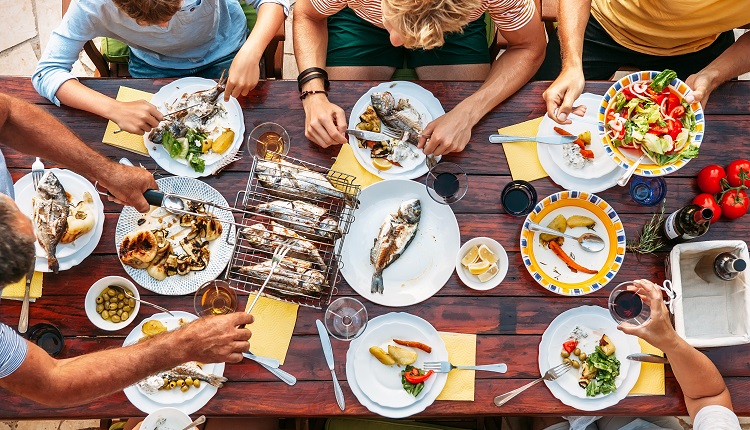 7. Shop for Unique Souvenirs and Artwork
The Crystal Coast is no stranger to retail therapy! It's a great way to find the perfect souvenirs and treasures to take home and to share with family. Enjoy stopping to shop in one of the beach-inspired souvenir shops along Emerald Drive in downtown Emerald Isle for tasteful beach wear and your favorite new coffee mug.
Or step into one of the many antique shops in Emerald Isle and surrounding towns. Get lost in the unique finds nestled amidst the shelves, and find the perfect piece to bring the flair of Emerald Isle back to your hometown. You may also enjoy strolling through local art galleries to find the perfect coastal-inspired piece to hang in your home.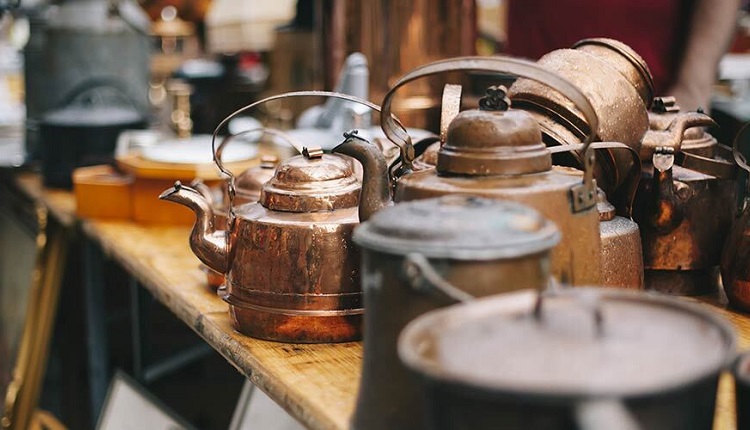 8. Sail the High Seas
Boating on Bogue Sound and the surrounding islands of the Crystal Coast has always been a favorite pastime for locals and guests alike. This North Carolina boating paradise offers endless opportunities for exploration and adventure. Schedule a private charter for an unforgettable tour of Crystal Coast hot spots or be the captain of your own ship!
If you happen to bring your own boat, cast off from the Emerald Isle Boating Access Area, located at 6800 Emerald Drive. Be sure to cruise by Cape Lookout to catch a glimpse of the wild horses of Shackleford Banks! After a day spent exploring the sound, venture out into the Atlantic or head inland up the White Oak River for more water expeditions – the options are endless.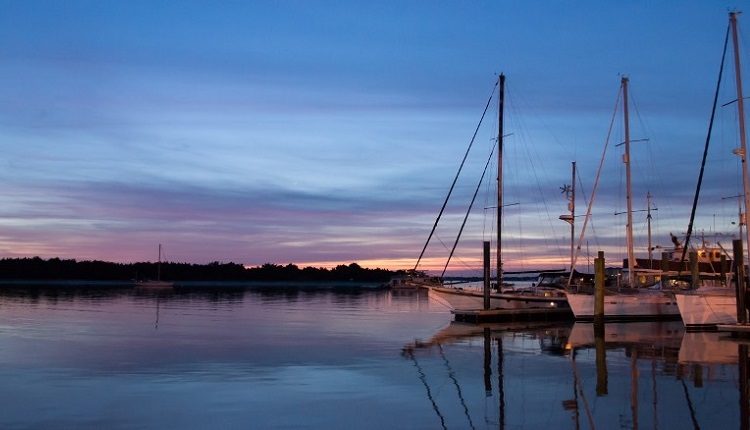 9. Spend a Day at a Palace
Head over to the neighboring town of New Bern to enjoy the rich cultural history of Tryon Palace, formerly known as the Governor's Palace. Originally built in the late 1760's, this grand structure was the first permanent capital of North Carolina and served as the home for the Royal Governor Tryon and his family.
Today, visitors can enjoy the rebuilt structure and explore the 14-acres of exquisite gardens. Tryon Palace is certainly a piece of North Carolina history that you won't want to miss!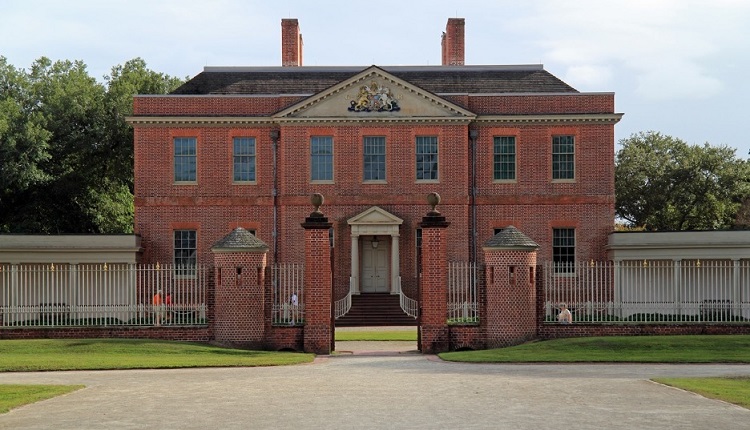 10. Feel Like a King in Your Own Luxury Sandcastle
Our Sand Castle luxury vacation rentals are truly our finest, and feature all the best perks to make your vacation to Emerald Isle a dream. Choose one of our luxury vacation homes that is just steps away from the pristine sands! Or enjoy your own private pool to splash in. Your family will love the extra amenities that are included with our selection of luxury oceanfront vacation homes.
It's time to start planning your next trip to Emerald Isle to check off these must-do bucket list items!
Save it for Later