Business doesn't have to be business as usual! You could plan your annual business strategy meeting or company retreat in any U.S. city and stay at a normal chain hotel and do normal teambuilding activities with your coworkers. Or you could escape to Emerald Isle and stay at a luxurious vacation rental with the ocean just steps away and participate in unique team building exercises on the beach or enjoy a scenic cruise or fishing trip with the group.
While Emerald Isle is the perfect beach getaway destination for families and friends, it's also very accommodating for business meetings and company retreats. Emerald Isle offers plenty of spacious and affordable accommodation options and has tons of activities that are excellent for collaborating with coworkers and building rapport.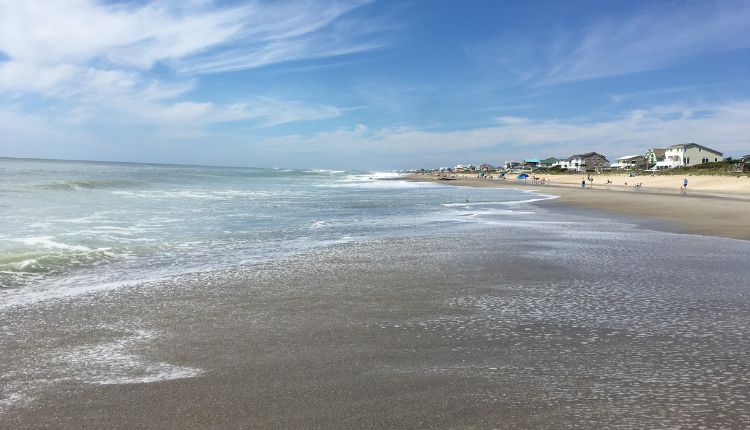 Emerald Isle is just a short drive away
Emerald Isle is closer than you think, especially for corporate businesses and startups located in Research Triangle Park and the Raleigh-Durham area. You're just a 2-and-a-half-hour scenic drive away from North Carolina's Crystal Coast for a weekend or weeklong visit to reconnect and build inspiration for the next big idea!
For companies that are looking for a retreat but aren't within driving distance, there are two airports that are located approximately 45 minutes away from Emerald Isle. Ellis Airport (OAJ) and Coastal Carolina Regional Airport (EWN) fly both American Airlines and Delta Airlines and have Alamo, Avis, Budget, Enterprise, Hertz and National rental car companies available for your transportation needs. To set the tone for your meeting or retreat, you'll be able to enjoy the beautiful drive through coastal North Carolina, hitting cherished towns like Swansboro and Beaufort along the way.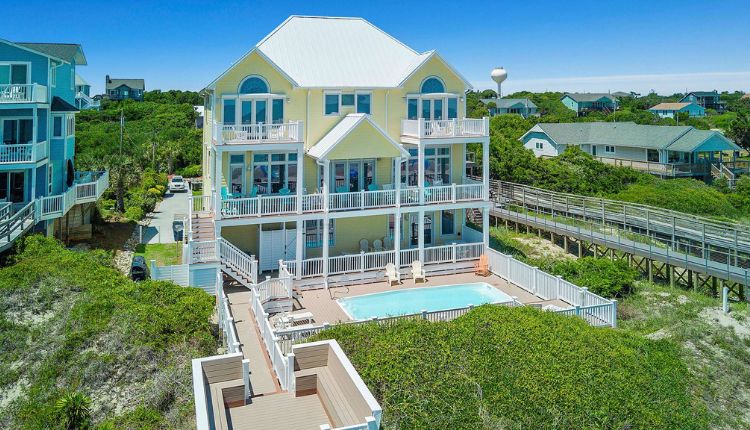 Choose from a variety of spacious accommodations for your company retreat
Emerald Isle Realty has an assortment of duplexes that can sleep up to eight people comfortably and are located near some of the most popular Crystal Coast attractions. We also offer options to rent both sides of a duplex to keep everyone together while still providing privacy and more space for team members. Duplexes and large rental homes also offer amenities like magnificent ocean or sound views, private decks, docks and piers and luxurious pools that you and your company can utilize during your stay.
Our oceanfront vacation rentals are a great option for group gatherings. The quick access to the beach and stunning views are the perfect bonus to a business meeting on the coast. Or find a soundfront rental with a private pier for kayaking, paddleboarding and fishing any time of day.
Condos in Emerald Isle offer all the comforts of home with a touch of world-class hotel luxury. Most condo communities in Emerald Isle offer fully equipped kitchens, swimming pools, covered decks, Wi-Fi, hot tubs, linen service and many more great amenities.
Need business-specific amenities during your stay like Wi-Fi and telephone service? Check with Emerald Isle Realty first to make sure you're covered during your stay!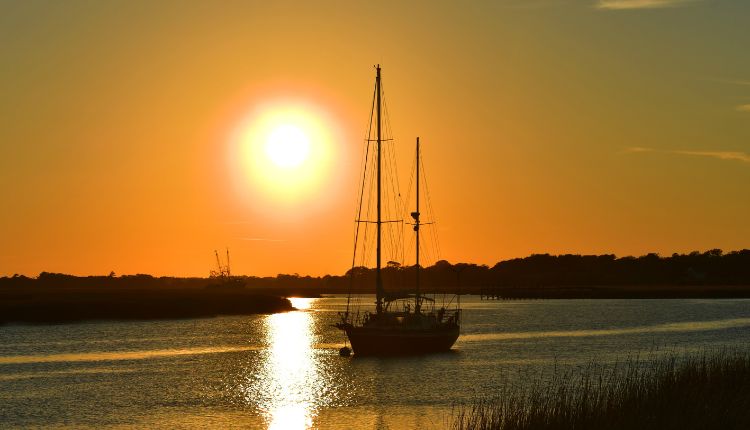 Enjoy an array of fun group activities on the coast
After you discuss facts and figures, set goals and successful business strategies, get ready to hit the town with your team to enjoy some of the Crystal Coast's favorite pastimes.
One way to immerse yourself and your coworkers into Emerald Isle is by going on a cruise along the Crystal Coast. Lookout Cruises charters a 45-foot Catamaran with comfortable seating for up to 45 people. While on the cruise, you'll be able to see dolphins and other marine life, as well as other Crystal Coast gems, like the Cape Lookout Lighthouse.
Another way you and your group can participate in some teambuilding exercises is by taking a chartered deep-sea fishing trip. A number of fishing charters can be found throughout the area that offer half-or-full-day trips. You're sure to find the perfect adventure to please everyone in the group.
Maybe hitting the green is more your thing? Emerald Isle has some of the United States most scenic golf courses. These golf clubs have courses that are manicured in a way that a professional would appreciate, with a coastal touch of course, and some clubs have more than just golf that you can participate in.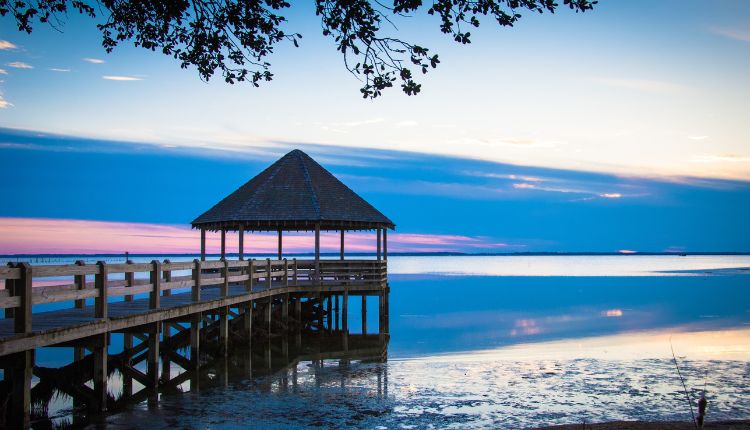 Ready to plan your next business meeting?
Let us do all the planning for you! form Simply fill out our business retreats form online. Provide us with details like how many people are in your group, the length of your stay and when you're planning your trip and we'll assist you in making this the easiest part of planning the trip.
We can even help you arrange activities, catering, equipment rentals, event locations, limos and car rental services, spa services, as well as provide restaurant recommendations.
So, you can have the same old business retreat with the same old business retreat activities, or you can treat yourself and your company to an unforgettable teambuilding experience, Crystal Coast style. Start planning your next company outing in Emerald Isle!