A coastal getaway with family or friends is an excellent way to soak up the sun and create memories on the pristine shoreline. But there's a variety of ways to experience the fascinating culture of Emerald Isle and the surrounding communities.
The Crystal Coast has evolved into a treasure trove of restaurants, enticing attractions and an endless variety of boutiques displaying the latest fashion made popular by the trendiest social influencers. While these locations are a staple to any visit to the island, there's another way to pleasantly amuse your senses.
Over the years, the craft beer community has grown and attracted the unexpected to partake in various sudsy creations. While traditional beers become nostalgic, brew masters are quickly gaining celebrity status, and a local brewery is the new spot for families and friends to bond over good eats and cold drinks. Add some unique flavor to your coastal getaway and grab a pint from the best breweries around Emerald Isle.
Mythic Brewing – Cedar Point
When you're in Cedar Point, stop by Mythic Brewing. Not only does this tap room provide you with plenty of entertainment options, but they also boast artistic canned beers plastered with vibrant art inspired by video games, superheroes and American cryptid legends like Sasquatch. With more than a dozen beers to try, live music, plenty of games and axe throwing, it's sure to become a must-visit each time you make your way to the coast.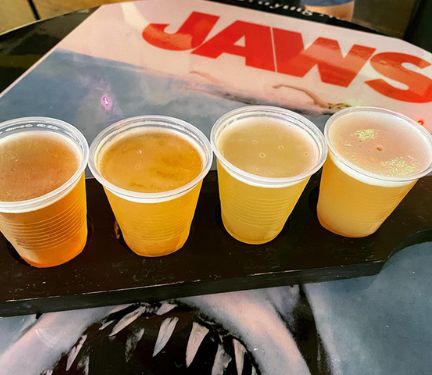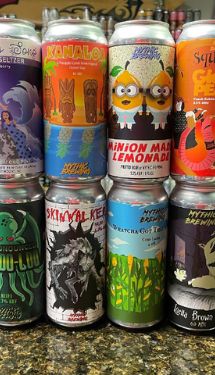 Crystal Coast Brewing Company – Atlantic Beach
In sunny Atlantic Beach, cool off with a glass of your favorite brew from the Crystal Coast Brewing Company. The family-owned establishment brews its recipes in Eastern North Carolina with many locally sourced ingredients. Crystal Coast Brewing has been providing visitors to the Crystal Coast with great-tasting craft beer since 2017.The Atlantic Beach Taproom is located just blocks from the beach and offers 17 fantastic craft beers on tap, wine, ciders and sodas.
The whole family can enjoy hours of fun in the game area playing shuffleboard, giant Jenga, video games, corn hole and more. With plenty of space both indoors and out, it's the ideal spot for you to chill out with friends and family.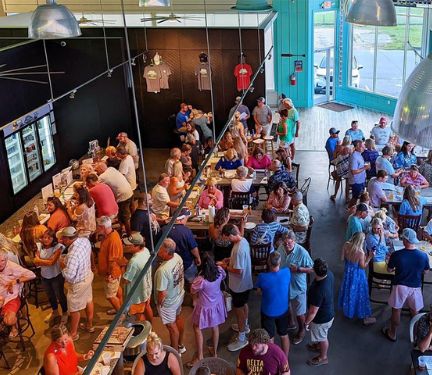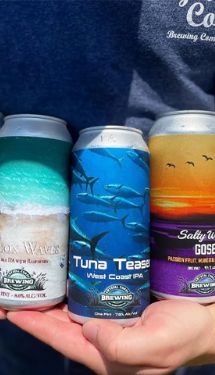 Bake, Bottle & Brew – Swansboro
In the picturesque town of Swansboro, you'll find a unique brewery everyone will enjoy visiting. Bake, Bottle & Brew is more than a pint house. This spot goes beyond your traditional brewery and provides an assortment of books, gifts and sweets. Bake, Bottle & Brew is located on Swansboro's waterfront. It's known as a gathering place among the community.
From wine to freshly brewed coffee, the dedicated staff has spent years studying the history, flavor profile and unique traits of each beverage they offer. Be sure to bring the family here, grab a craft cold brew, a glass of wine or a cup of ice cream and savor every second as you relax on the porch and admire the view.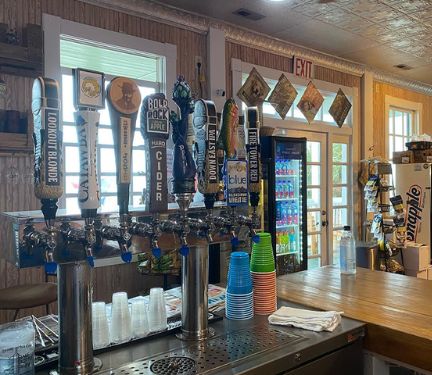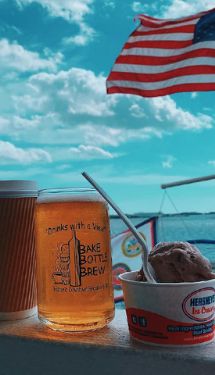 Tight Lines Pub & Brewing Company – Morehead City
Tight Lines Brewing Company is Morehead City's only operating brewery. Built in a downtown historic building, this brewery captures the heritage and lifestyle of the Crystal Coast through crafting premium brews.
This watering hole doesn't only serve fresh brews. From savory appetizers to sandwiches and steaks, you'll enjoy browsing their menu for the perfect entrée to pair with more than 15 brew options! From golden ales to IPAs, you'll enjoy the challenge of picking the right brew. We've heard from a friend that Ship of the Line is a good place to start.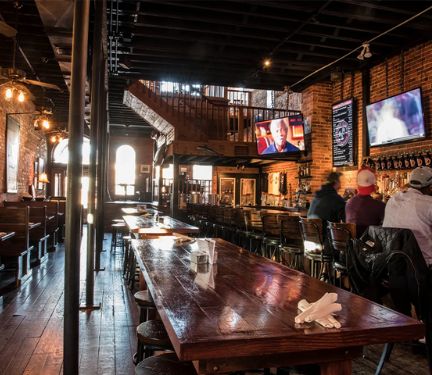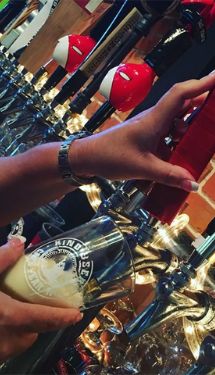 Fishtowne Brew House – Beaufort
Sitting across from the Beaufort Historic Site, you will find Fishtowne Brew House. Their timeless building has charmed the coast for more than half a century. While remodeling their brewery, builders made it a point to reuse original materials for the bar, tabletops and patio. With an open atmosphere and kettles and fermenters in sight, you're sure to enjoy the pint house vibe.
Fishtowne's Brew House boasts American ales, IPAs, pale ale, blondes, milk stouts and Belgian ales. Be sure to check out their menu too as they provide many options for everyone in the group. Vibrant chalk art calls out what they're serving on tap, and they feature year-round favorites, seasonal beers and guest taps from other local breweries.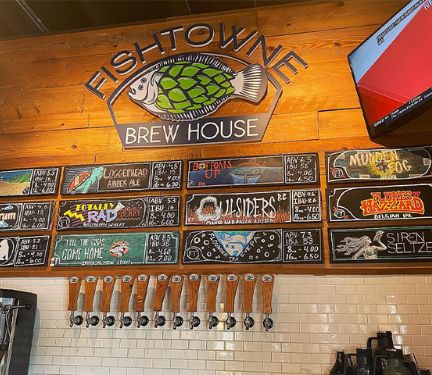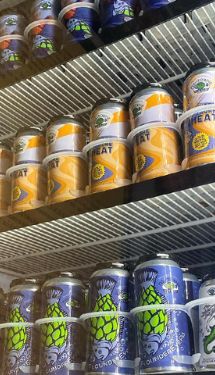 Mill Whistle Brewing – Beaufort
Also in Beaufort, you will find one of the Crystal Coast's first breweries, Mill Whistle Brewing. It is a one-barrel brewery focused on creating exceptional craft beers. Known as a "nano-brewery" because of its size, Mill Whistle produces just 31 gallons of beer in a batch. So, if you find a new favorite, be sure to have more than one while you can!
Their staff believes focusing on small batches of beer has allowed them to produce a wide variety of options and flavors. Mill Whistle's quaint bar offers a variety of locally inspired ales and IPA's. Whistle Brewing is on the site of a century-old Lumber Mill. The brew house obtained the steam whistle that announced lunchtime in Beaufort every day for 100 years. Therefore, the brewery is named after this whistle and maintains the noon-day whistle tradition.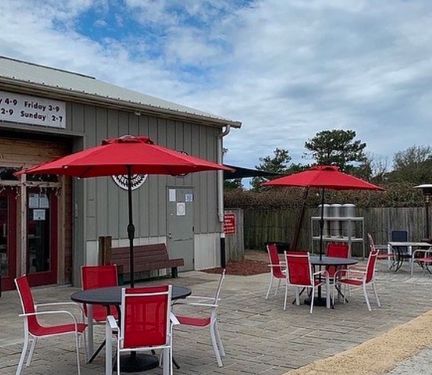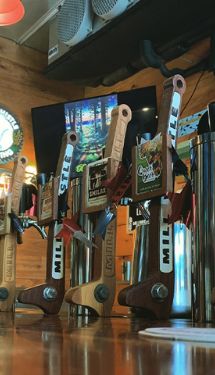 BrÜtopia Brewing Company – New Bern
A personal story often adds a little je ne sais quoi to a business. BrÜtopia Brewing Company came to be because two friends, Tim Dryden and Bryan Conway, decided to take their love of home brew beyond their garage.
Fast forward a couple of years, some construction and a lot of imagination; now the two Crystal Coast residents have their own brewery to share their recipes with locals and visitors alike. Another nano brewery, their single barrel setup provides these brew masters with the opportunity to create a new beer every week. With four exclusive beers on tap and a couple of extra options, BrÜtopia us always rotating eight beers for your drinking pleasure.
Any visit here will have you swapping stories with the local crowd and creating memories with your buds. Be sure to check BrÜtopia's schedule. Every Friday and Saturday there is entertainment and a food truck or two.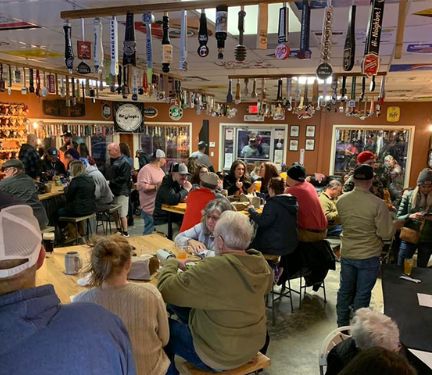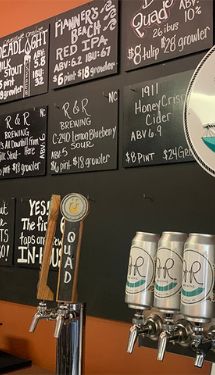 34° North Bar – Cedar Point
Another brewery you'll find in Cedar Point is 34° North Bar. Located near the Emerald Isle bridge, this establishment prides itself on serving a variety of cocktails, mixed drinks and ice-cold beer.
It's a bar with a modern mindset, so family and pets are welcome, and you can expect a relaxing environment, outdoor seating paired with backyard games like cornhole and heated blankets for those breezy nights. Forget about waiting for your favorite brew. 34° North Bar boasts an iPourit wall, so you can hit the tap on your favorite beverage whenever you need to be topped off. The best part is you only pay for what you pour, so you can try a wide variety of tasters to find your favorite.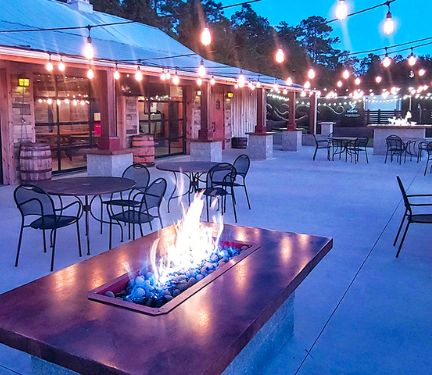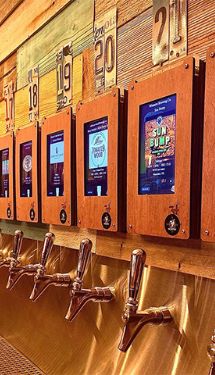 Freshwater Beer Co. – New Bern
Whether you're looking for an ice-cold beverage or a night of family fun, New Bern's FRESHWATER Beer Co is the ideal location. This brew house specializes in small batch brews, hoppy craft beers and the smoothest wines.
While there, you can sip a cold piney beverage in a laid-back atmosphere with live music. Any visit here will be a fun and memorable one for the whole family, plus you can bring along your four-legged companions.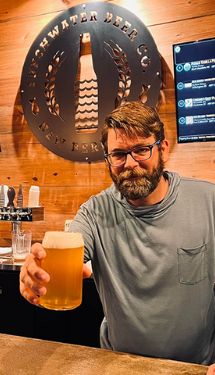 Brewery99 – New Bern

Becoming the 99th brewery in the state of North Carolina gave our next location a simple yet heartfelt name, Brewery99. This New Bern pint house was established in 2015 and focuses on producing high-quality beer while incorporating locally sourced ingredients. A discipline that allows these brew warriors to stay true to #drinklocal.
Their methods have allowed these crafters to create a variety of beers, each with unique and appealing flavors and tastes. Brewery99 stays true to the coastal culture! All families and pets are allowed, and their taproom is always hopping with music and events. If you can't choose a single beer, just order a flight and embark on a refreshingly flavorful journey.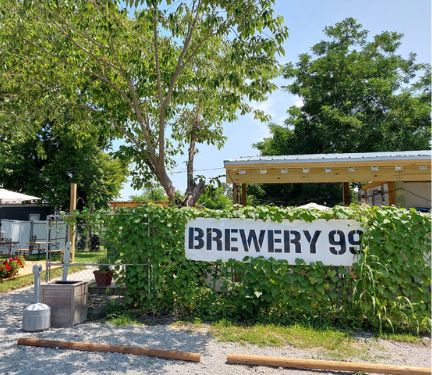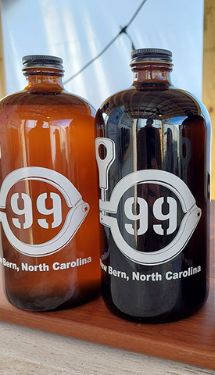 As you plan your brewery tour throughout the coast, be sure to schedule your stay with Emerald Isle Realty. With a selection of more than 700 vacation properties, you're to find the perfect for property for your coastal getaway.
Save it for Later