With more than 700 Crystal Coast vacation rentals to choose from, you may be wondering what's the best way to find the perfect one for your stay? The idea of taking a vacation sounds simple enough, but when it really comes down to it, it can be somewhat of a daunting task. At Emerald Isle Realty, we want to make your stay as enjoyable and relaxing as possible. So, we've put all the resources you need to find the perfect Crystal Coast vacation rental into one spot to help make planning your next family vacation or weekend getaway a breeze.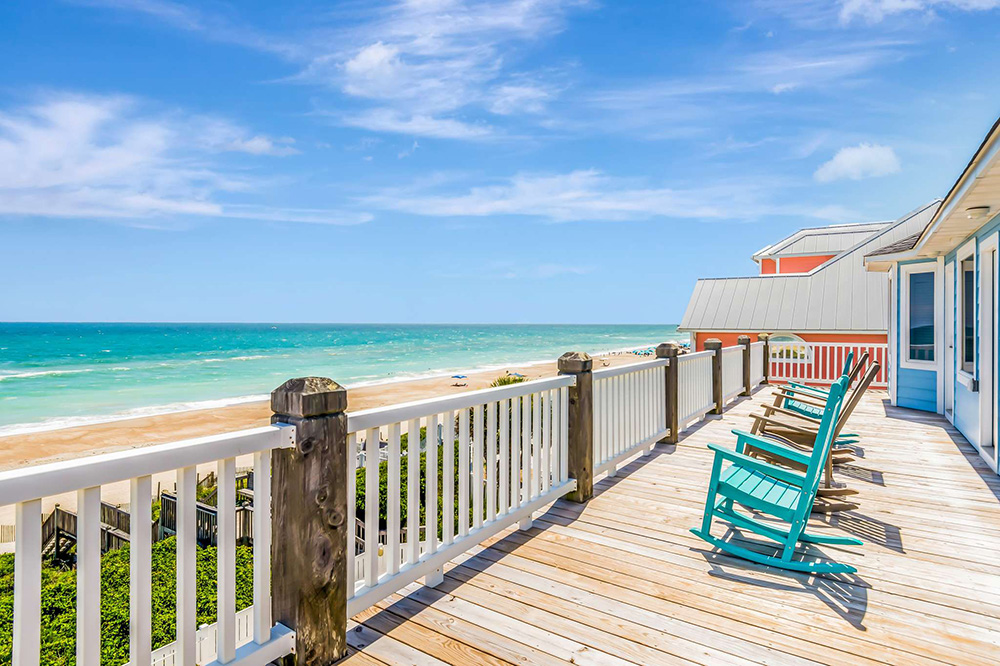 SEARCH. CHOOSE. BOOK.
Emerald Isle Realty makes finding the perfect Crystal Coast vacation rentals for your group simple. Visit our Search Vacation Rentals page where you can search based on when you want to visit, how many are in your party and any amenities you're specifically looking for.
Don't have a whole week to get away? We've got you covered there too! You can choose to search Weekly or Nightly rentals. Simply click on the Nightly tab to search our selection of nightly rentals, perfect for a quick weekend getaway or last minute beach trip.
SEARCH
Choose a week (or nights) that you would like to stay.
Select the number of bedrooms you need (1 to 10).
Choose a location (oceanfront, soundfront, etc.).
Choose the type of property you'd like to stay in (condo, duplex or single family).
Click on Search.
CHOOSE
Use the filter selections and map to narrow and sort results.
Click on View Details to view rates, descriptions, photographs and reviews for each home.
Once you've found the perfect vacation home, click on Book Now.
BOOK
Specify guests, guest's home address and payment method.
Enter any comments or special requests.
Review the terms and conditions.
Click on Proceed to Secure Payment

.
One feature of the vacation rental search that is helpful is the button itself, which tells you how many rentals match your search criteria. Knowing how many properties are remaining for your dates is also a great indicator of whether you should book sooner rather than later.
You can easily chat with a representative online. Or contact us at (855) 891-1962 and we'll help you find the perfect vacation rental for your Emerald Isle getaway.
Another great way to start planning for your vacation is to order our Vacation Rental Catalog, which gives you an up-close look at more than 700 Crystal Coast vacation rentals.
CHOOSING THE RIGHT TYPE OF VACATION RENTAL
When you book a stay with Emerald Isle Realty, you have access to properties accommodating groups and families of all sizes, whether it be a getaway for you and a loved one or a large family reunion. Below are a few of the different vacation rental types and locations that are available.
Oceanfront vs Soundfront
What's the difference in an oceanfront vacation rental versus a soundfront vacation rental? Oceanfront vacation rentals in Emerald Isle put you right on the beach, where you can wake up and smell the sweet salty air and listen to the sounds of the waves as they roll onto shore. With breathtaking views and easy beach access for swimming, fishing or just relaxing, our oceanfront rentals make it easy for you to enjoy an incredible beach vacation.
Soundfront rentals offer a great set of perks as well. The soundside waters are calm and offer some of the most amazing views of the sunset you'll find here on the coast. Enjoy crabbing or fishing from your own private dock or go boating with easy access to the Intracoastal Waterway.

Beach House vs Duplex
For those looking for both affordability and convenience, our beach houses are the perfect choice. Each property has its own fully equipped kitchen for all your cooking needs, a cozy and spacious living area for entertaining, private patios or decks overlooking the beautiful Atlantic Ocean and a variety of amenities.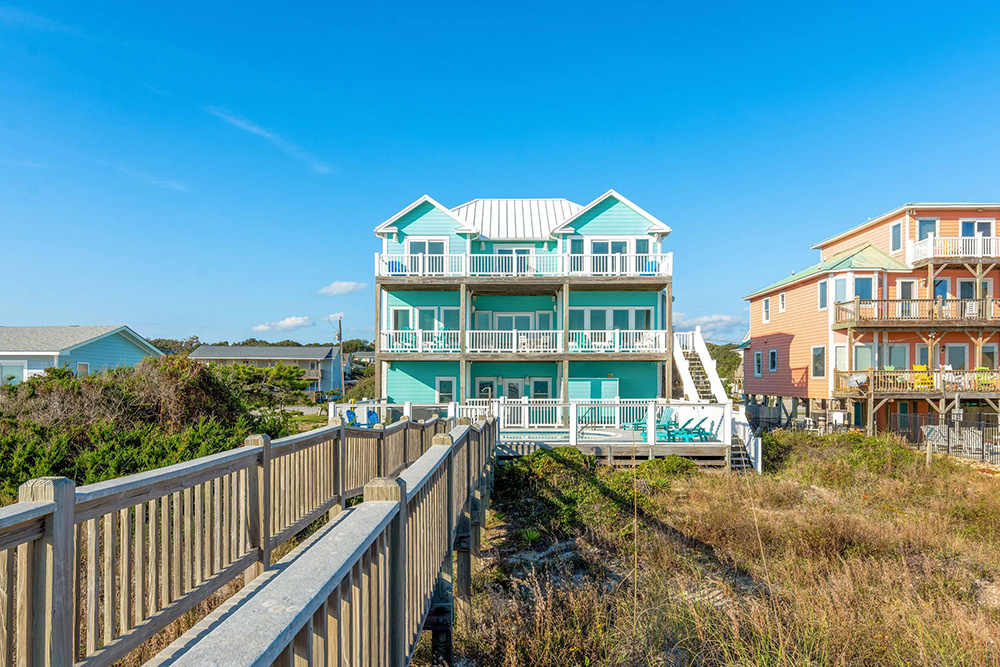 Another great option is our duplex rentals. These spacious homes are rented as private halves of a divided home that are usually mirror images of each other. Renting both sides of the duplex is a popular option for family reunions and vacations with friends, so that you can easily keep everyone close together while still having plenty of time to yourself.

Condo Rentals
Condo rentals on the Crystal Coast are great options for romantic getaways or those looking for resort-style amenities such as tennis courts, indoor and outdoor swimming pools and more. Each condominium complex offers an array of unique amenities for you and your loved ones to enjoy during your stay.

Luxury Rentals
For those looking to be pampered while on vacation, our luxury vacation rentals offer just that. Our Sandcastle and Island Sandcastle homes are beautifully furnished with spacious floor plans, breathtaking views and upscale amenities including linen services, where all your bed and bath linens are provided.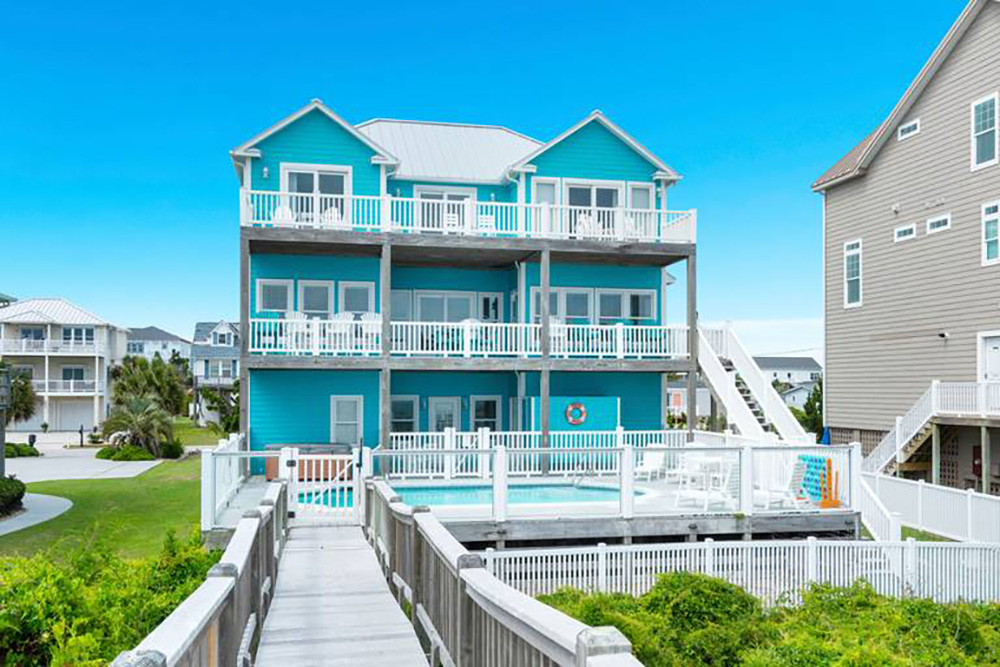 You can also choose to stay in a condo at our luxury condominium resort, Grande Villas. Located just minutes from Emerald Isle, these luxury condos overlook The Preserve, a 22-acre natural habitat in Indian Beach. With breathtaking views and plenty of resort-style amenities such as an oceanfront pool, fitness center, sports and games lounge and beachside chair, umbrella and towel service. This will be one vacation you won't want to end.
Nightly Rentals
We also know that you may not have a whole week to get away, so we've got great rates available on nightly rentals so you can spend a few days relaxing beachside.
Long Term Rentals
If you're serious about not wanting to leave, Emerald Isle Realty's long-term rentals are just the solution. You'll find a great selection of condos and vacation rentals on the Crystal Coast that you can rent monthly during the off-season at greatly discounted rates. Better yet why even leave at all? Choose from our selection of annual rentals in Emerald Isle which make it possible for you to live here year-round.
For those looking for the best of both worlds, why not purchase a vacation rental and make it your second home? Emerald Isle is home to the largest selection of Crystal Coast vacation rentals, both for rent and for sale. Browse our Crystal Coast real estate listings to find your new home away from home!
SEARCH RENTALS IN NEARBY BEACH COMMUNITIES
From Emerald Isle to Atlantic Beach and beyond, the beach communities that make up North Carolina's Crystal Coast each offer their own unique coastal charm. Emerald Isle is known for its relaxing, family atmosphere and one of the largest selections of vacation rentals on the Crystal Coast, making it the perfect choice for larger groups and families. Atlantic Beach also boasts a quiet, laid-back vibe but tends to be a bit more crowded, especially during the popular summer months, due to its proximity to the mainland.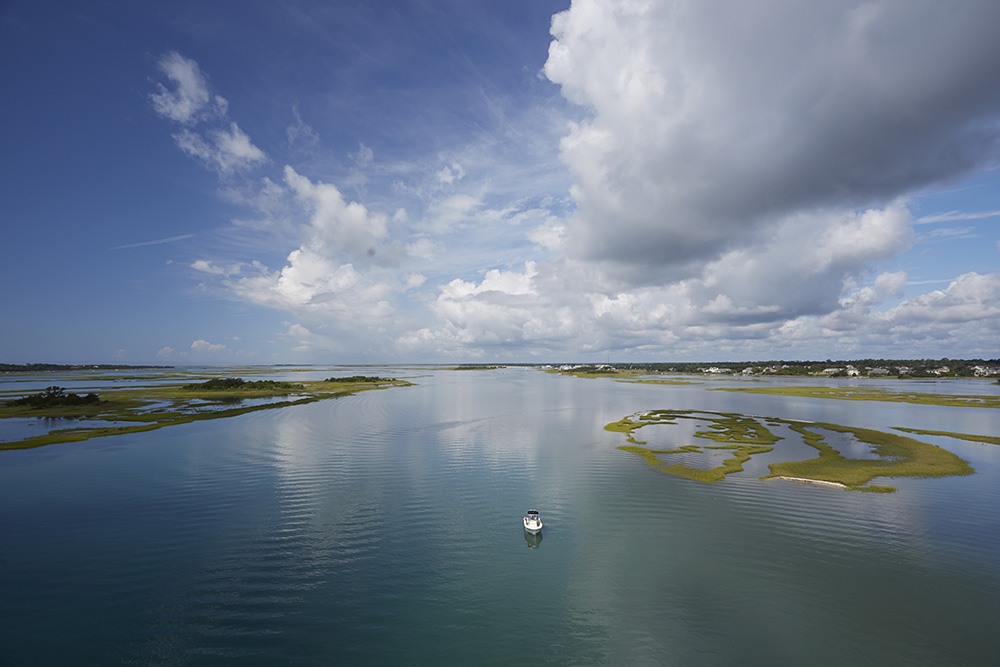 The beach communities of the Crystal Coast are all within a short drive and offer countless ways to spend quality time with your loved ones. So no matter where you choose to stay, you'll find a great selection of vacation rentals to suit your needs and your budget. Check our blog for helpful planning tips and vacation ideas.
SELECT YOUR VACATION RENTAL AMENITIES
We know that amenities rank at the top of the list for travelers when choosing vacation rentals. Emerald Isle Realty offers all the comforts of home at some of the most spectacular vacation rentals the southern Outer Banks has to offer. From rentals with pools and hot tubs to rentals with game rooms, keyless entry and more, discover endless amenities at our Crystal Coast vacation rentals you simply can't resist.
Rentals with Private Pools
Does taking a dip in your own sparkling private pool after an afternoon spent playing on the beach sound like the perfect way to end a day? Does getting up first thing in the morning, before that first cup of coffee, and jumping right into your own pool sound like the perfect way start to a day? If you answered yes to either of these questions, then you're sure to love one of over 300 vacation rentals with pools in Emerald Isle.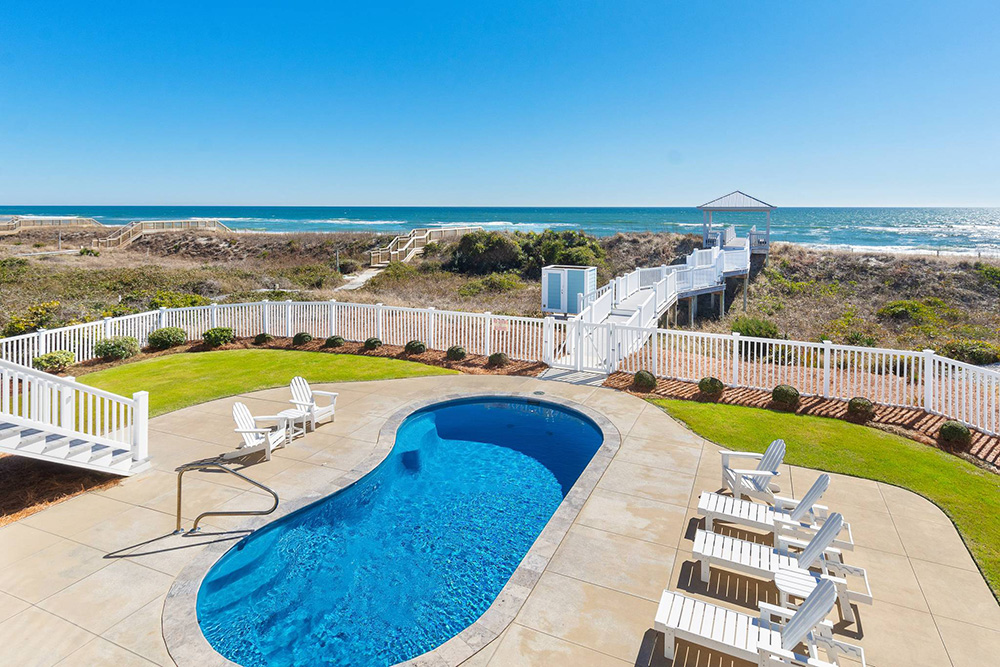 Pet-Friendly Rentals
Let's talk about taking the entire family on vacation, yes, we mean your pets too! At Emerald Isle Realty, we are very proud to offer pet-friendly rentals so that you can bring your furry friends along with you. Look for our "doggie" icon for a quick reference of the vacation homes that DO allow pets. A one-time nonrefundable pet fee will be charged per pet for the vacation homes that do allow pets. Mobility, visually, or hearing-impaired persons who show a tag issued by the NC Department of Human Resources, or upon showing that the dog is trained as an assistance dog, may have a pet in a "no pet" property.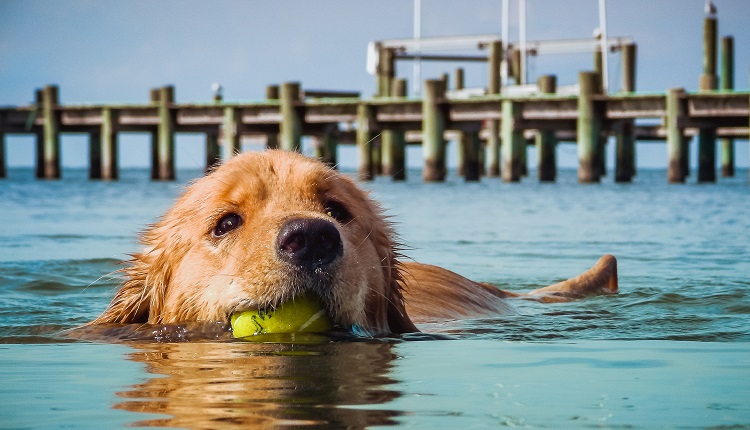 Rentals with High-Speed Wireless Internet
We know that even though you are getting away for a vacation, you still want to stay connected with the rest of the world on your mobile devices. Luckily almost all our vacation rentals offer free high-speed wireless Internet, so you can stay connected as much or as little as you like.
Rentals with Hot Tubs
While beach vacations with the family offer countless hours of fun and adventure, soaking in warm, bubbly water is the perfect way to relieve the stresses of the day. Choosing a vacation rental with a hot tub is the ideal way to unwind and take in the magnificent views that abound.

Rentals with Outdoor Grills
Prepare a gourmet meal all from the comforts of your own vacation home. Being on vacation doesn't necessarily mean you want to eat out every night, and you don't have to. Our vacation homes offer spacious gourmet kitchens that are fully equipped with all the essentials. And for added convenience, choose from nearly 300 vacation rentals with gas or charcoal grills. There is just nothing tastier than eating fresh seafood off the grill! And the best time of day to grill is during one of our spectacular sunsets; guaranteed to be a memorable experience.
SAVE WITH DISCOUNTS ON
R
ENTALS
So what's the best way to make your stay as affordable as possible? Emerald Isle Realty offers a variety of ways to help you save and plan an affordable, budget-friendly beach vacation. From last-minute deals of 10-20% off advertised rates on hundreds of vacation rentals to Military Appreciation discounts, we offer deals on vacation rentals to accommodate budgets of all sizes.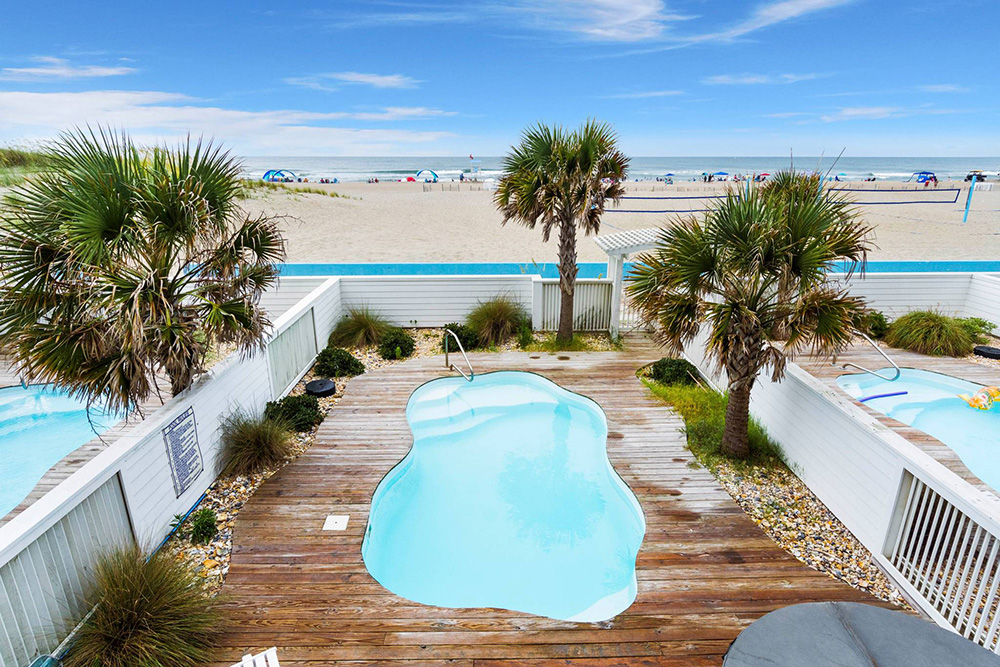 ADDED VALUE WITH GUEST SERVICES
Emerald Isle Realty offers an array of guest services, so you don't have to sweat the small stuff! Focus your precious vacation time on spending quality time with family and loved ones. And we'll take care of the rest.
Concierge Services
To make your stay as fun and exciting as possible, Emerald Isle Realty's concierge services are available to guests free-of-charge. Our concierge will be there to greet you and provide information on local events and activities as well as recommendations for restaurants, shopping and more. They can also help you find car care, provide directions to your family outing, or make dinner reservations for you and your family.
Beach Gear Rentals
There is nothing like a beach vacation. Playing in the sand and splashing in the water can make for great family memories. The only thing that could make it better is not having to worry about packing for a day at the beach. Emerald Isle Realty has partnered with Island Essentials to offer beach gear rentals such as beach chairs, chaise loungers, umbrellas and more. Items are available year-round, but we recommend you call ahead to ensure availability, especially in summer months.
Linen Services
There is no need to over-pack your car with towels and sheets as many Emerald Isle Realty homes offer complimentary linen services. Review your rental's description. If it includes Sand Castle or Island Club linen services, then this extra amenity is provided by the homeowner. If no linen services are featured in the property description, you still have the option to "join the club" and reserve this amenity package yourself. Just make a quick call to one of our reservation specialists prior to your arrival.
Grocery Service
Nobody ever said the best part of their vacation was grocery shopping. We have partnered with Lowes Foods so you can have groceries delivered right to the door of your vacation rental. Please note that grocery orders require a 24-hour notice, but you can always make a quick stop to pick a few items anytime you're already out and about. And be sure to check out the coupons in the back of your Barefoot Guide for extra savings during your stay.
A NO WORRIES VACATION EXPERIENCE
Emerald Isle Realty is dedicated to providing you a No Worries Vacation. For 61 years, beach vacations have been our family business. Here are just a few things our carefree beach vacations include:
Vacation home ratings so you can choose the quality of home you prefer.
No reservation fees.
No security deposits.
No credit card fees.
No year-in-advance booking fees.
No Worries Vacation Home Ratings
Our vacation home ratings make it easy for you to choose the quality of the beach home you stay in just as you would choose the quality of a hotel room. From our Emerald properties boasting the ultimate in luxury and elegance, to our Bronze cottages and condos that are comfortably furnished and value-oriented, you're sure to find the perfect place to call home.
You can also check reviews for each property that are left by previous guests.
Rental Policies and FAQs
Have questions? You can find answers to the most frequently asked questions using the links below. And we're only a call away if you need assistance with your online booking. Just call (855) 891-1962.
Rental Policies: Find check-in and check-out procedures, reservation information and more.
Rental Agreement: Find info on security deposits, cancellation policies, and other vacation rental procedures.
Travel Insurance: Get travel insurance and make sure you're covered should any unforeseen circumstances arise, such as a natural disaster or illness.
Cleaning Procedures: From certifications to advanced sanitizing methods and more, learn more about Emerald Isle Realty's cleaning procedures and safety protocols.
STAY CONNECTED WITH EMERALD ISLE REALTY
You'll also find a number of ways to stay connected with Emerald Isle Realty. Subscribe to our eNews or find us on your favorite social media channel – Facebook, Twitter, Instagram or Pinterest. Stay up to date on the latest happenings in Emerald Isle and throughout North Carolina's Crystal Coast. Save on rentals with exclusive discounts. Check out the newest featured properties. And get tips and ideas for having the best vacation ever with your family!
At Emerald Isle Realty, we strive to make your vacation the best time possible every time. Start your search for the perfect Crystal Coast vacation rental today! Call (855) 891-1962 with questions or for booking assistance.