It's the time of year when Emerald Isle, North Carolina transforms its sizzling summer vibes into fantastic fall days. This charming coastal town remains an ideal destination for fun family beach vacations and now you and the kids can enjoy the top attractions with fewer crowds and comfortable weather.
Family getaways are an excellent way to create a memorable experience and fall is the perfect time for a break after a couple of months of school and sports. Boost the family spirit and kick back. Let us inspire your next Emerald Isle getaway with these things to do with the kids during fall break.
Have a sandcastle building contest on the beach
When vacationing on the Crystal Coast, it's a given that you're going to visit the beach. Emerald Isle's beaches provide you and the family with an endless supply of refreshing waves and the shoreline has some of the softest sand you'll ever step foot upon. After catching a few waves, take a break from splashing through the water with a sandcastle building competition. Mom or Dad can judge the architectural marvels and the kids can explain their castle's designs or themes.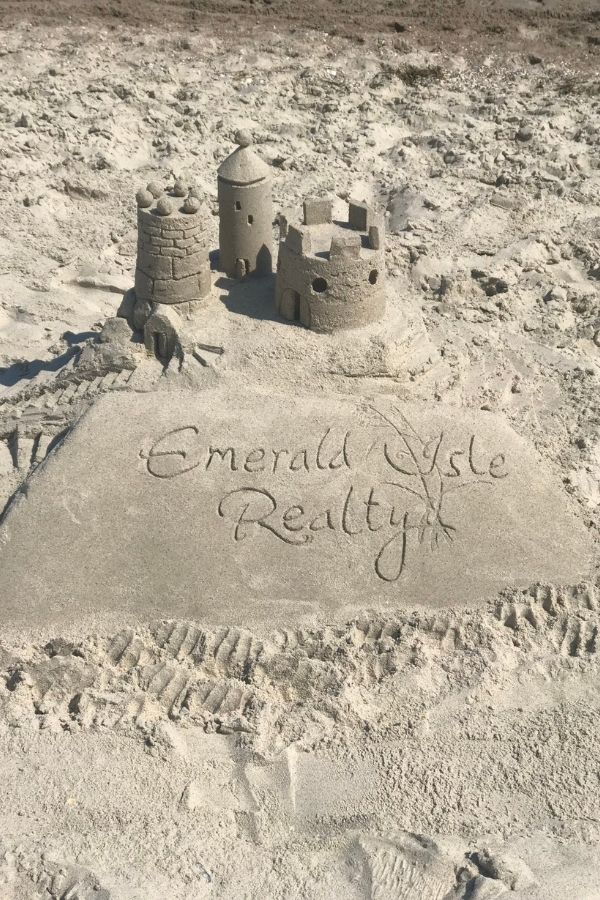 Use your hands or inspire your family to add flair to their creations with seashells or sea oats. From Cinderella's castle to an Orc Fort, the creative possibilities are endless. Be sure to take pictures or even film the building process, it's a memory you and the family will cherish and enjoy looking back on.
Play mini-golf and race go-karts
If you and your family have the itch for more competition after building sandcastles, be sure to visit The Golfin' Dolphin. This entertainment venue is a popular attraction for visitors and locals alike and is the largest outdoor family park in Eastern North Carolina.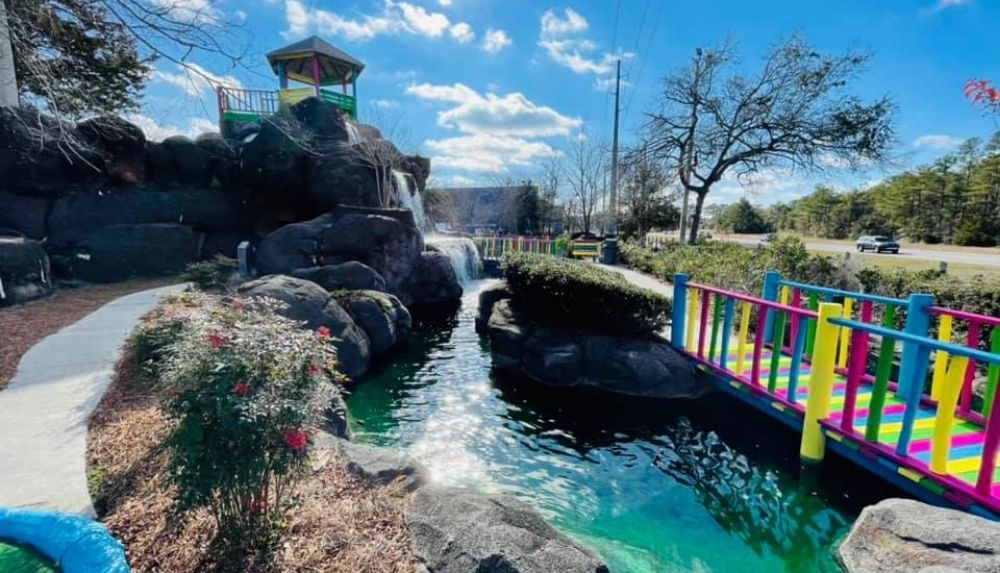 Break off into teams and have a fun-filled mini-golf tournament on the park's challenging 18-hole course. The Golfin' Dolphin lives up to its name and provides you with a different experience with every putt. As you make your way to the end, you will enjoy watching your family face the exciting challenges of sand traps, water hazards, caves, waterfalls and multi-level skill shots. After winning the tournament, be sure to check out all the other activities this venue has to offer.
Get your heart pumping with a go-kart race! Put the pedal to the metal on a few cc's of fury as you peel out on a course fit for a professional racecar driver. The kids will feel like they're racing for the gold as they make their way over the bridge of this lengthy course.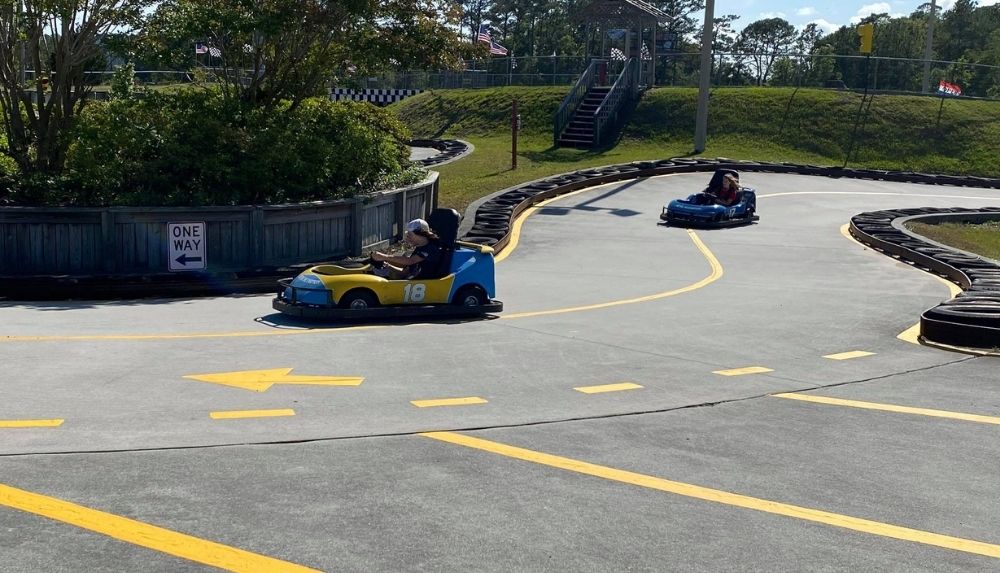 You can also relive your childhood with a friendly battle of Water Wars. Two teams at different stations shoot water balloons at each other with a giant launcher. Whoever stays the driest is the winner!
Hit the bowling lanes for some more friendly competition
You're sure to work up an appetite after taking the gold on the golf course! If you're ready for more family competition, go grab a bite and own the bowling lanes at Mac Daddy's Entertainment Center. Not only is this 4,000 square foot glorified arcade filled with plenty of options for food and cold drinks, it happens to be right next to The Golfin' Dolphin so you won't need to travel far.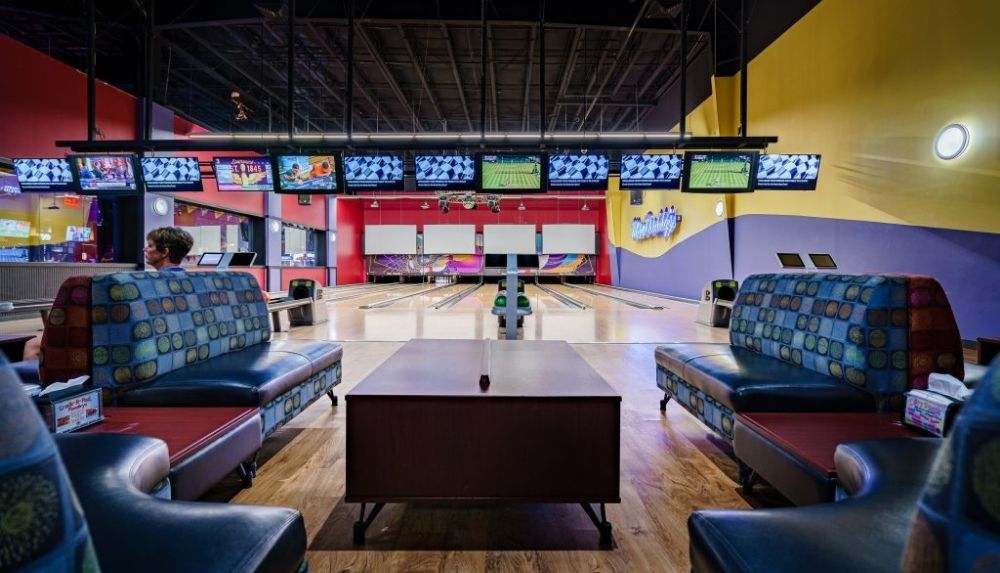 Mac Daddy's boasts sixteen lanes for you and the family to show off your pin-dropping skills. This classic bowling setup is perfect for all ages and provides players with plenty of options for sitting down and enjoying a meal or cold beverage from the in-house bar and grill. There's even a VIP lounge for a private bowling experience.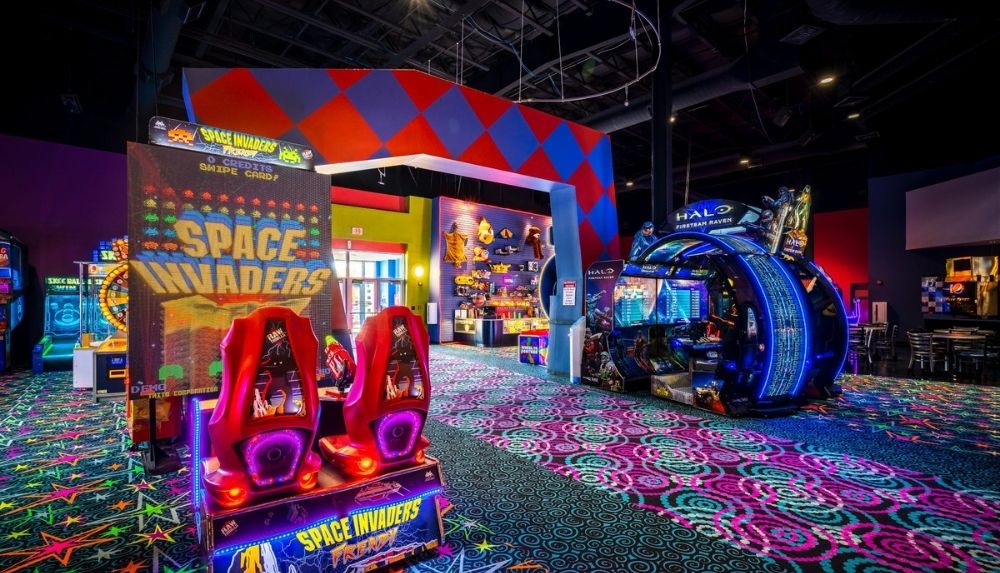 After racking up strikes, be sure to check out the arcade. Mac Daddy's is the largest gaming hub on The Crystal Coast and this entertainment paradise has it all. From timeless shooters like Space Invaders to new classics like HALO, the whole family is sure to rack up points on a digital adventure. Be sure to jump in the photo booth and grab a goofy snapshot with the family before you leave.
Drop a crab pot off the dock at your rental
Emerald Isle is a popular destination for many reasons, but exceptional fishing is the reason many return year after year. Whether you choose to cast a line from out in the surf or end of the pier, there are plenty of opportunities to catch the big one. If you're looking for an exceptional fishing experience, be sure to check out our soundfront rentals so you can catch the big one from your vacation rental's dock.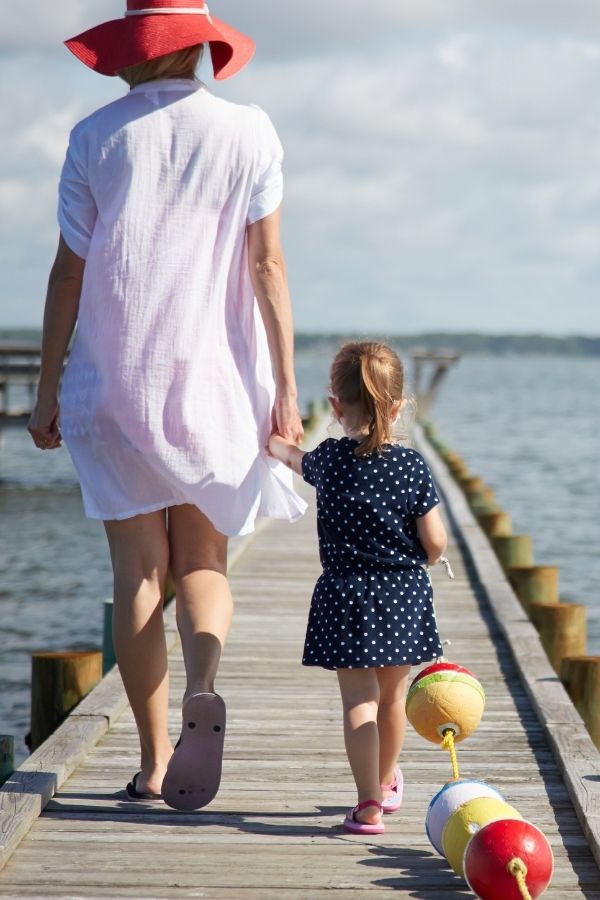 While Emerald Isle Realty boasts a variety of unique rental properties, a soundfront location provides you with a different coastal experience. If you're looking to change up your fishing game, take a shot at dropping a crab pot off your rental's dock. Crabbing is a fun and challenging experience that can be done any time of day and nearly any time of year. For a home-caught dinner that's fresh off the docks, try a little crabbing the next time on your next beach vacation.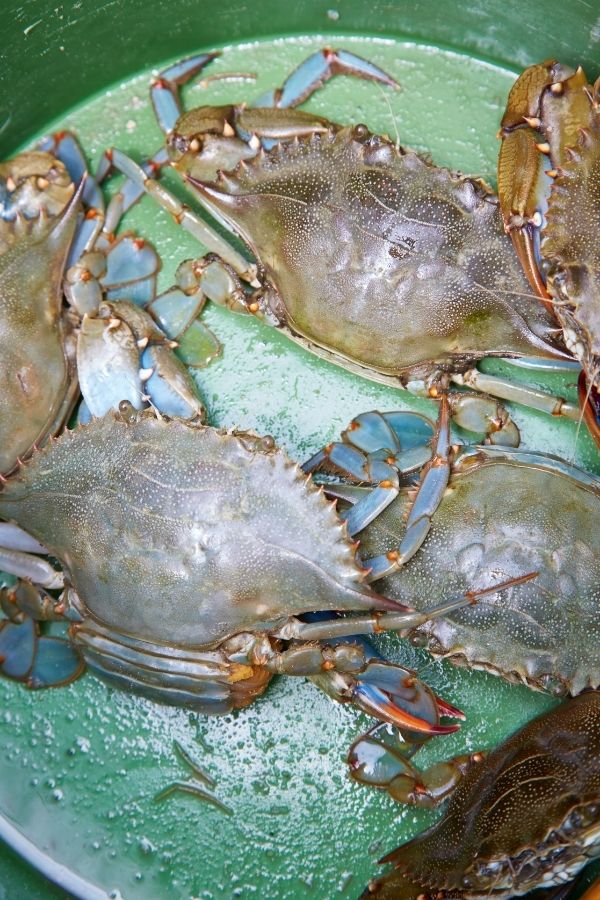 Touch a stingray at the aquarium
Have you ever wanted to get a closer look at what lives under the sea? The North Carolina Aquarium at Pine Knoll Shores will bring you closer to aquatic life than you could ever imagine. There is something to please everyone, from the vibrant fish on display and the popular baby alligators to eye-catching exhibits such as the Marsh Walk or Living Shipwreck!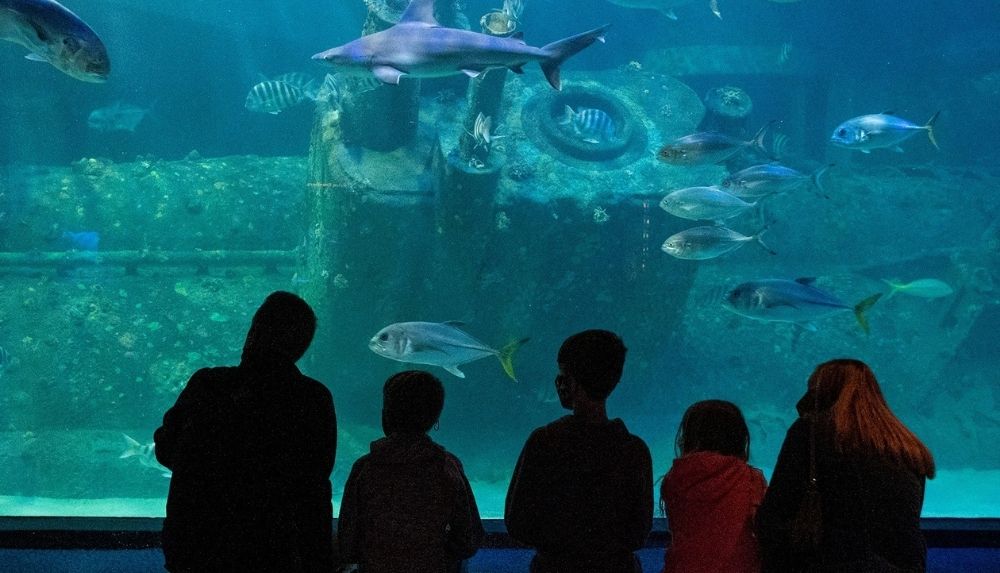 photo credit: @NCaquariumPKS
The aquarium also has guided tours, allowing visitors to go behind the scenes to see animal holding areas, labs and even feed the fish. If you have any little brave ones in the family wanting to experience something on the wild side, the aquarium provides you with the opportunity to touch a stingray.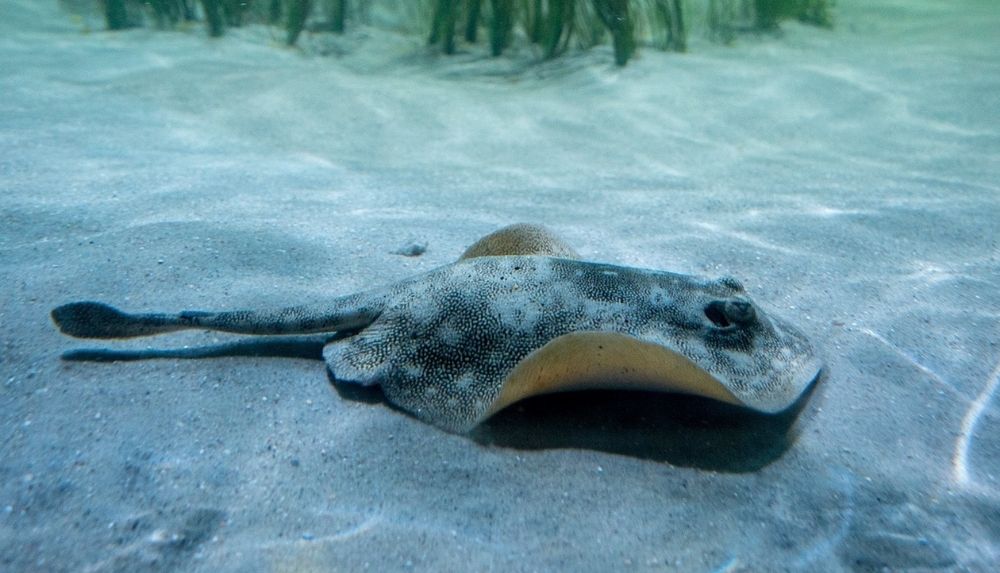 The North Carolina Aquarium offers plenty of fun things to do for kids of all ages. Almost everything at the aquarium is hands-on and at the perfect height for even younger ones to view!
Master your kickflip at the skatepark
While surfing is a popular coastal activity for all ages, the fall weather creates the perfect climate for another outdoor favorite, skateboarding. Just down the road from Emerald Isle is the charming beach community of Atlantic Beach. A popular place for fun family entertainment is The Atlantic Beach Town Park, with a dreamy ocean backdrop plus a putt-putt course, playground, basketball court and skatepark.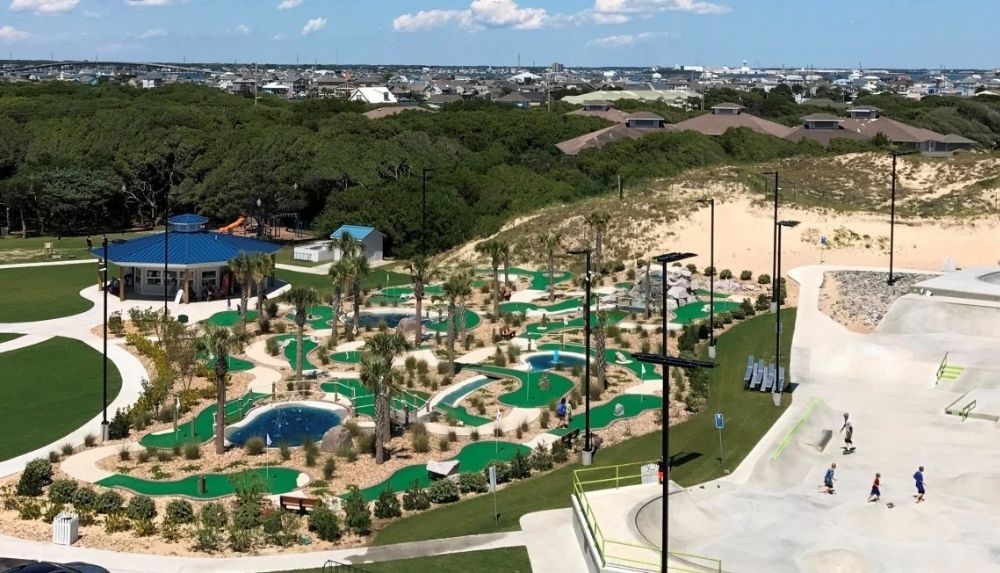 This popular attraction is free to the public and just so happens to be the largest of its kind on the Crystal Coast. The layout of the skate haven was designed for skaters of all skill levels. Your kids will enjoy the adrenaline rush as they drop into the bowl, ollie onto a rail and handplant on the halfpipe. It's the perfect spot for a budding skate enthusiast to master their kickflip or test out some new moves while visiting. The skatepark also features special hours for BMX riders who want to bring their bikes by to show off their skills.
Learn something new at the waterfowl museum
Even though you and the family are taking a break from school, it doesn't mean you can't learn something new. While visiting Emerald Isle, be sure to plan a trip to Harker's Island and check out The Core Sound Waterfowl Museum & Heritage Center.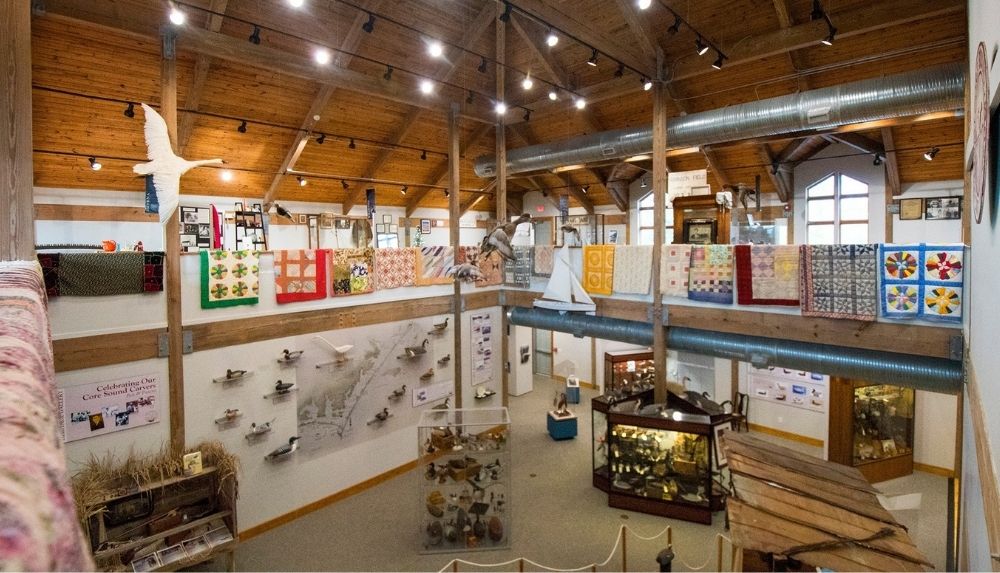 At the museum, you and your kids will be able to explore an array of exhibits on the communities of what the museum calls "Down East."  These exhibits feature duck decoys, publications, photographs, heirlooms and other priceless artifacts that help tell the story of the Outer Banks. From hands-on experiences, like decoy carving and quilting demonstrations, there's a way for everyone to enjoy the traditions of the coast at the museum.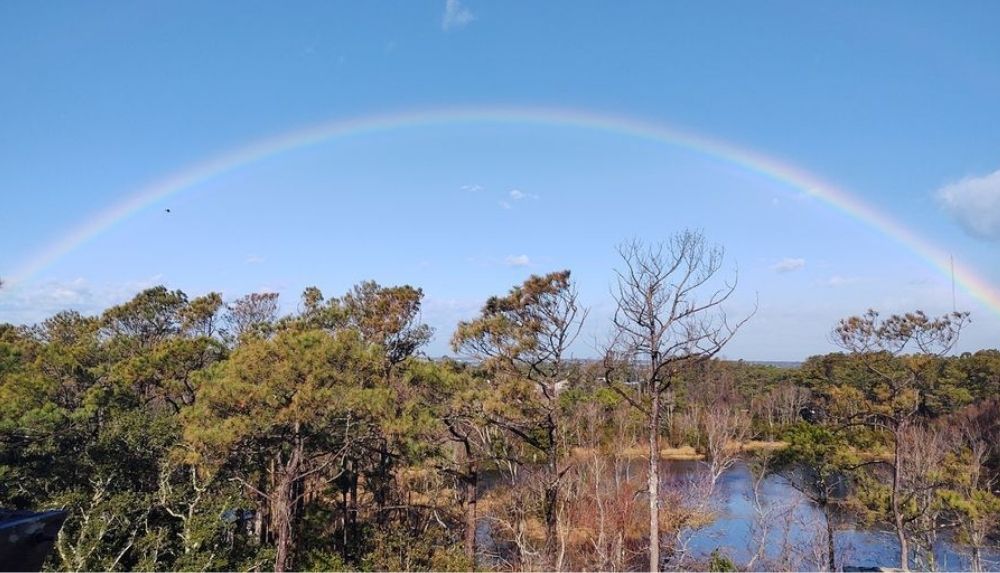 After exploring the area's culture, take in the scenic views with a hike through Willow Pond Trail. The fall weather provides you with a suitable climate for this easy trail. Hike your way through a variety of paths and observe coastal plants in this maritime forest. Don't forget to pack a pair of binoculars. You might be able to catch a glimpse of various coastal birds like herons, egrets or ibises. 
Go fishing off the pier
If there's one experience in Emerald Isle that will make you fall more in love with the island, it's the view from atop Bogue Inlet Pier. This coastal wonder has been stealing the show for visitors and locals for decades. It's a special place for many and everyone has a unique memory of the beloved pier.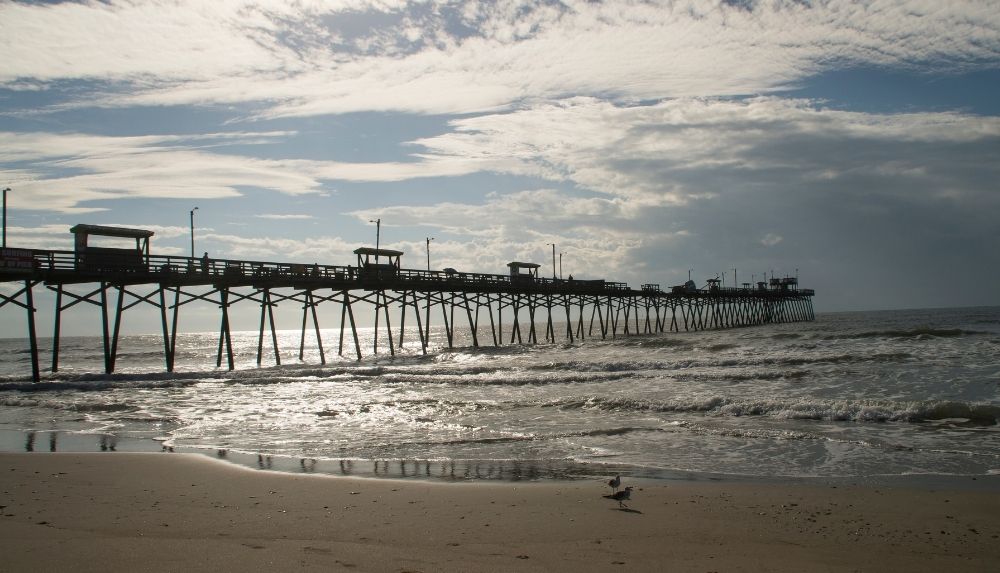 While it's gained quite the reputation as a prime location for fishing, it's also excellent for birdwatching and getting an elevated look at Emerald Isle. The pier provides you with bird's-eye views of the shoreline that you can't find anywhere else.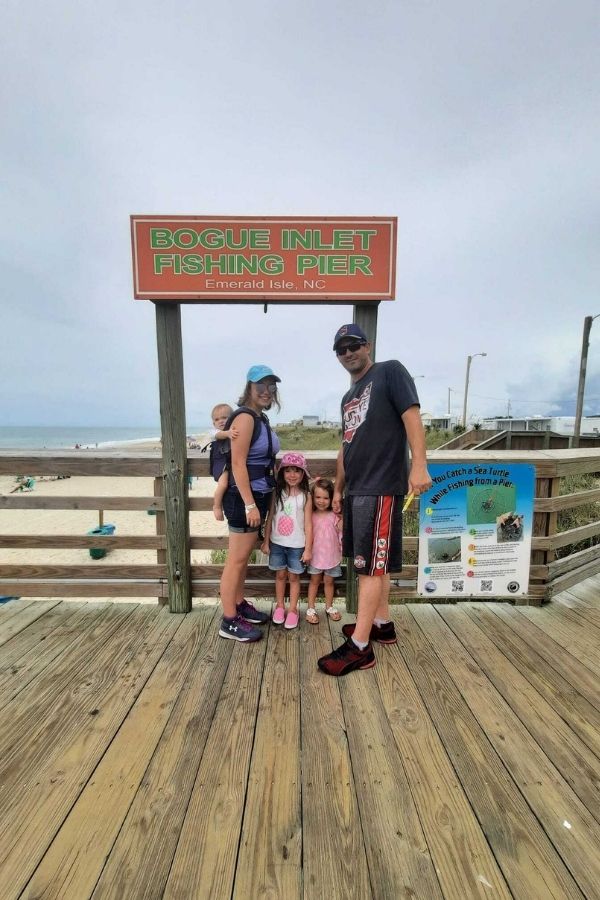 Plan an afternoon visit, stay until sunset and witness Emerald Isle light up as the night sets in. Be sure to ask someone to snap a photo of you and the family on or under the pier. Don't be surprised if it earns a permanent spot on the mantle. 
Schedule your family's fall getaway today
As you start planning your family's fall getaway, be sure to check out Emerald Isle Realty's selection of beautiful coastal properties. From soundfront rentals to charming beach cottages, we offer more than 700 vacation rentals with desirable amenities. Give your kids some time to refresh their minds before going back to class. Schedule your Emerald Isle getaway today.
Save it for Later