This week's featured property is nestled just steps away from the ocean. Bliss On The Bogue East beckons you to embark on a coastal adventure like no other. From the moment you set your eyes on this stunning soundfront duplex, you'll feel the magnetic pull of the coast, drawing you closer to the promise of relaxation.
Bliss On The Bogue East is more than just a place to hang your hat; this vacation property is a destination in its own right. Be sure to click through the image gallery, and let each picture reveal a glimpse of the coastal charm and tranquility that await you at this property.
Coastal Comfort with a Touch of Blue

With its impeccable interior design, stunning water views, and convenient access to Bogue Sound, this Emerald Isle, NC property is sure to provide a blissful vacation experience to you and your vacation crew. It's not merely about the accommodations; it's about the moments you'll create here. The memories that will linger long after you've left, and the stories you'll tell of your coastal escape.
As you step inside Bliss On The Bogue East, you'll immediately notice the coastal vibes that saturate every corner of this island retreat. The interior is tastefully decorated with soothing hues of blue and white, creating a serene and inviting atmosphere. The standout feature of the living room is the stylish blue couch that beckons you to unwind and take in the tranquil surroundings.
The heart of any beachside vacation home is often the kitchen. Bliss On The Bogue East's cooking area boasts modern appliances and is not only a functional space for preparing meals but also a bright and airy place to gather with family and friends. Whether you're cooking up a seafood feast or simply making morning coffee, this kitchen provides the perfect backdrop for culinary delights and warm conversations. Once your meal is ready, invite your guests to dine at a table with seating for six. Additionally, three stools are available for those seeking extra space or looking to enjoy a midday snack.
The coastal experiences aren't limited to the dining room. Bliss On The Bogue East is ready to provide you with more opportunities for memorable moments. Picture your mornings sipping a steaming cup of coffee or your evenings with your favorite beverage, all while surrounded by the enchantment of Bogue Sound. This property offers not one but two spacious balconies that encircle the house, giving you the choice between a covered or open-air setting.
The covered deck is the perfect choice for those who want to enjoy the outdoors while benefiting from shade. It provides a cozy nook for enjoying a good book, sharing meals with loved ones or simply soaking in the panoramic views of Bogue Sound.
On the other hand, the open deck invites you to soak up the sun's gentle warmth while embracing the coastal breeze. Whether you're sunbathing, stargazing or indulging in a freshly grilled feast, the open deck seamlessly connects you to the natural beauty that envelops the property, with stylish porch furniture enhancing your relaxation.
For culinary enthusiasts, the convenience of a gas grill on the property is a delight. Hosting a barbecue soirée with friends and family becomes a joyous occasion. Grill your favorite seafood, steaks or vegetables while enjoying even better company. Then, savor an al fresco dinner on the deck, where the waterfront view transforms into a stunning canvas of vibrant colors.
Bliss On The Bogue East is furnished with desirable amenities to elevate your stay. You'll find four Smart TVs with cable throughout the property, ensuring that everyone can catch their favorite shows or movies. Wireless internet access keeps you connected, whether you're sharing your coastal escapades on social media or researching local attractions. Ceiling fans throughout the home maintain a comfortable and breezy atmosphere, perfect for those balmy coastal evenings.
Coastal Rest
With three bedrooms and two and a half bathrooms, Bliss On The Bogue East is designed to accommodate both families and friends. One of the bedrooms boasts two twin beds adorned with sea-themed comforters in that same soothing blue and white palette that pervades the home. This not only allows for more guests but also adds a touch of whimsy to your coastal stay.
The primary bedroom is a true sanctuary, featuring its own private balcony and a Smart TV for those moments when you want to retreat and unwind in peace. The plush bed, dressed in fresh, professionally laundered linens, including an additional Topper sheet for each bed, ensures a restful night's sleep. You'll wake up feeling refreshed and ready to embrace another day of coastal adventure.
Coastal Adventures Await
Embark on a journey filled with thrilling kayak excursions, sandy beachside strolls and soaking in every bit of Bogue Sound's coastal dreamscape. Nestled along the tranquil soundfront, this vacation retreat provides more than scenic vistas; it's a gateway to aquatic wonders.
The shared dock access to Bogue Sound invites kayaking enthusiasts to explore hidden treasures. Glide through the calm waters, discovering serene coves and observing coastal wildlife up close. Just a stone's throw away, Emerald Isle's pristine beach beckons. Spend your days building sandcastles, riding ocean waves or simply basking in the sun's warmth. As evening approaches, take leisurely walks along the shoreline, collecting seashells and enjoying breathtaking sunsets.
After your exciting escapades by the water, indulge in the luxury of the enclosed hot/cold outside shower. More than a convenient amenity, it's an outdoor oasis allowing you to rinse off the day's adventures surrounded by the sights and sounds of nature. This simple yet invaluable addition enhances your vacation experience, ensuring a seamless and refreshing transition from the great outdoors to the cozy indoors.
Experiences go beyond the water at Bliss On The Bogue East. This vacation property is conveniently located near Emerald Isle Woods Park, a picturesque natural site offering boardwalk access to Bogue Sound and a scenic birding trail. Don't forget to bring a picnic lunch to savor in the park. Additionally, a disc golf course winds through the maritime forest, concluding near the shoreline of Bogue Sound.
Bliss On The Bogue East is also a brief drive away from several charming towns and villages in the area, including Beaufort, renowned for its diverse dining choices, and Morehead City, a peaceful and delightful town for a leisurely afternoon.
Reserve Your Seaside Stay
If you're ready to experience the coastal charm and blissful relaxation that Bliss On The Bogue East has to offer, reserving your stay is easy. This property is available year-round, so you can plan your vacation at a time that suits you best. Check the calendar to reserve your ideal dates at Bliss On The Bogue East, and don't miss the chance to enjoy this delightful coastal retreat. Lock in your seaside sanctuary today!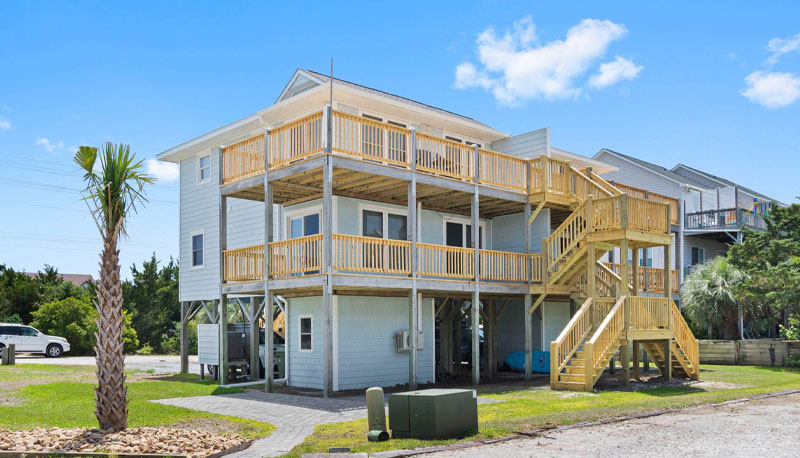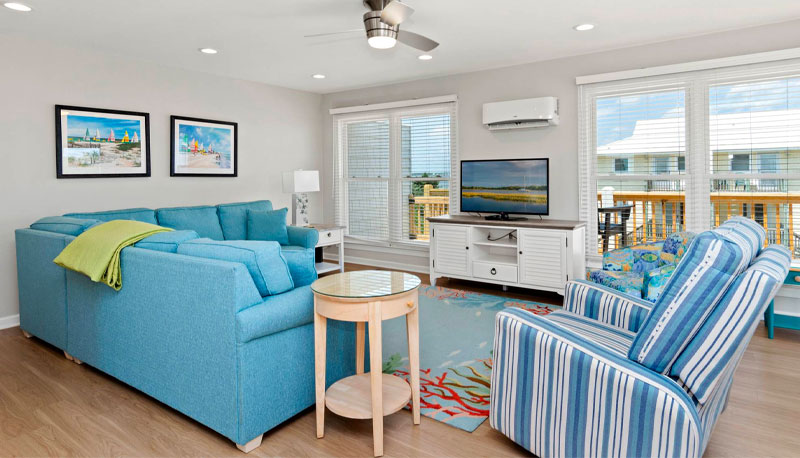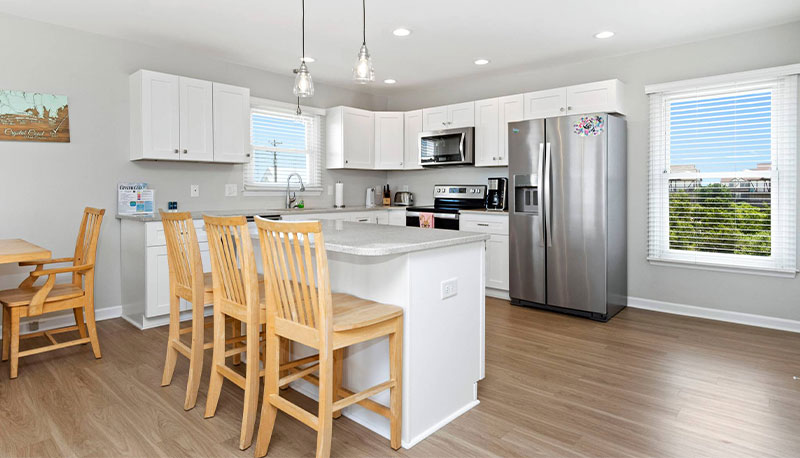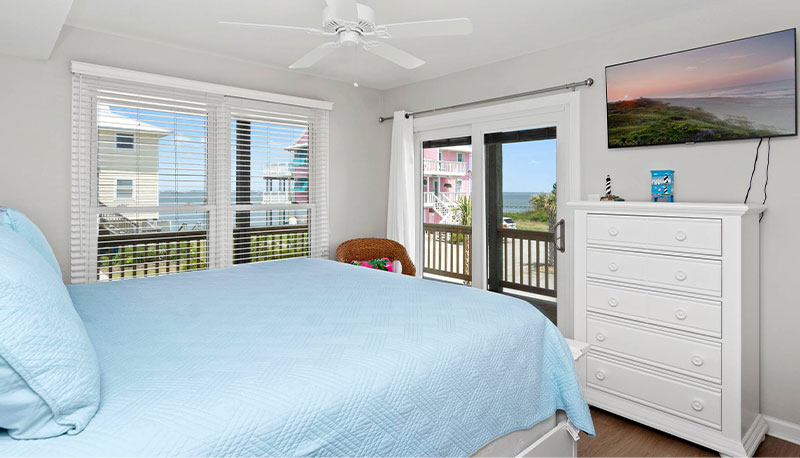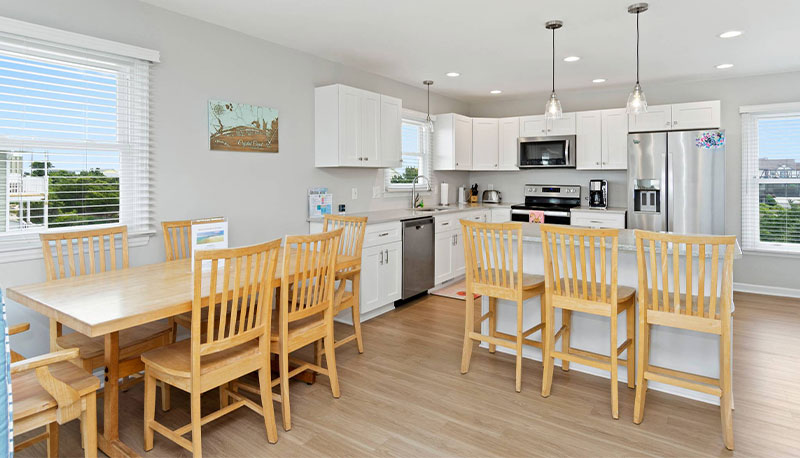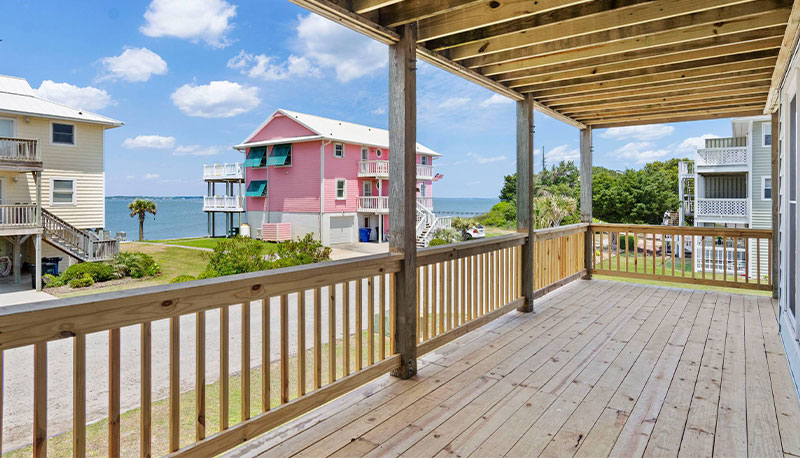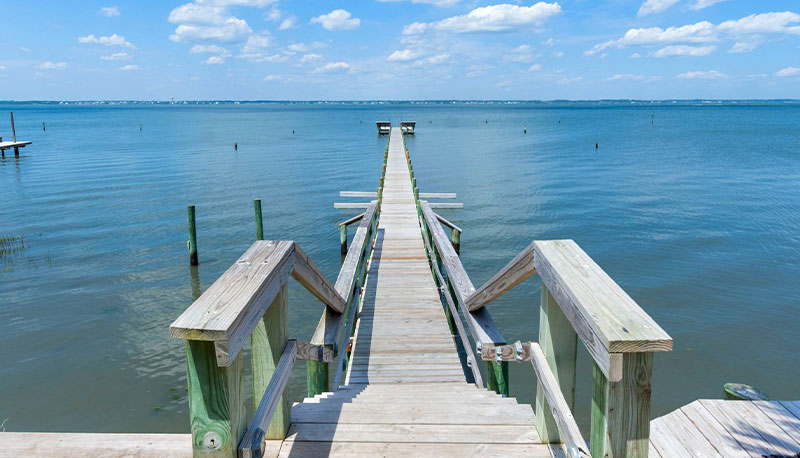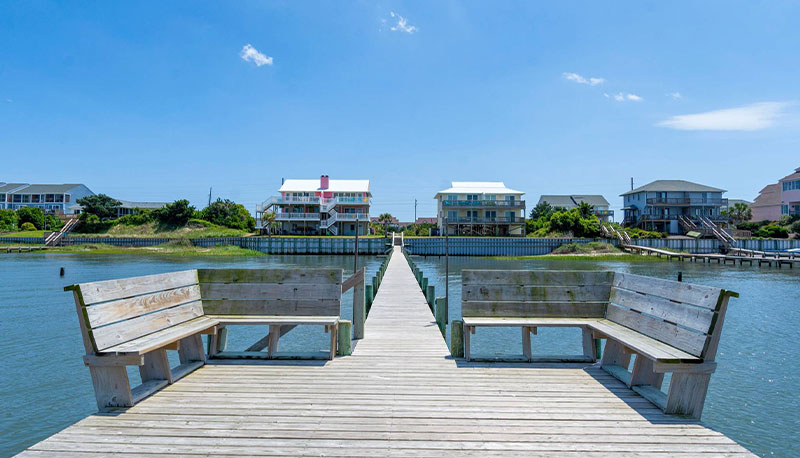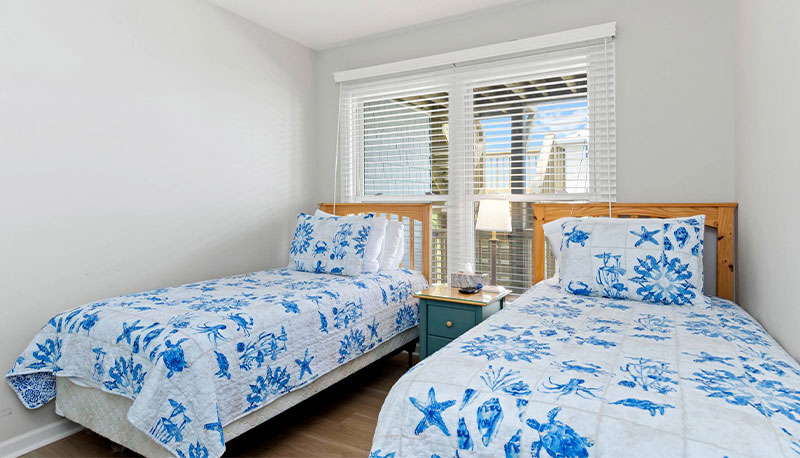 Save it for Later