Explore the beautiful scenery and rich history of North Carolina's Crystal Coast on your next family vacation or getaway. From Emerald Isle to Harker's Island, you'll find plenty of fun things to do along the southern Outer Banks of North Carolina.
Keep the family entertained for days with the list below highlighting some of the area's most scenic vacation spots, filled with family-oriented activities and historical landmarks.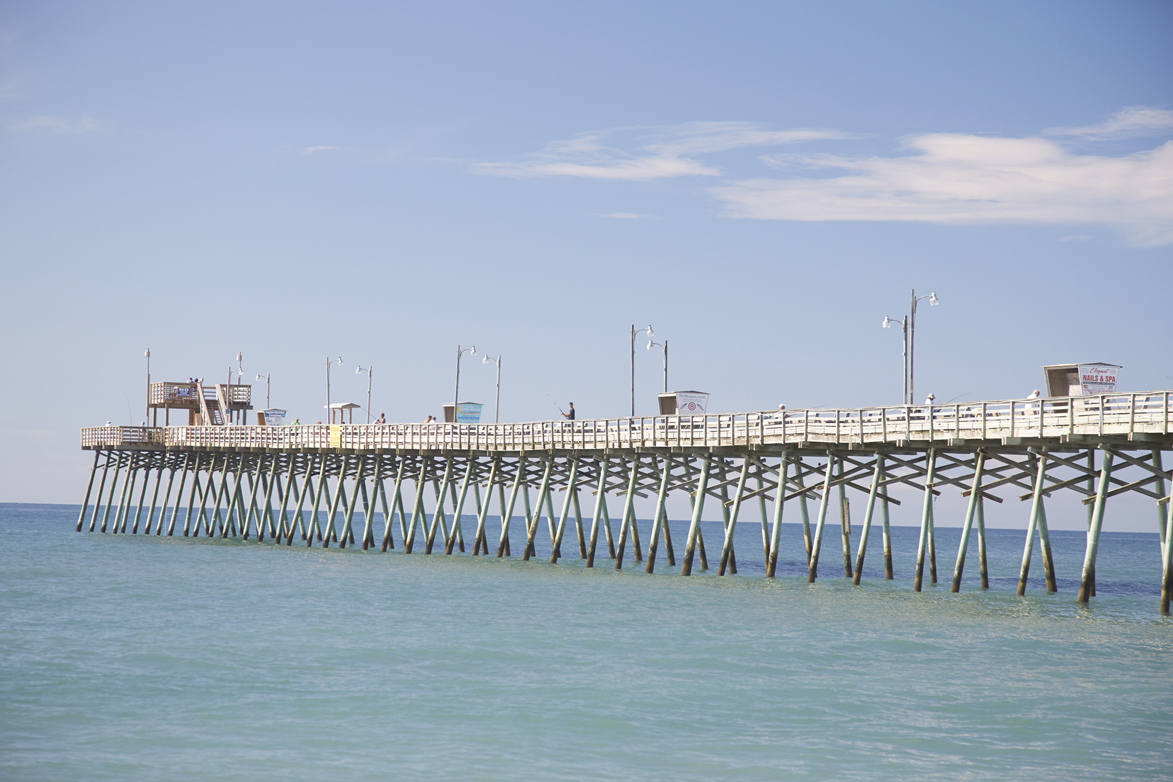 Bogue Inlet Fishing Pier – Emerald Isle, NC
The Bogue Inlet Fishing Pier is a legendary landmark for long-time Emerald Isle vacationers wanting to take advantage of the fantastic fishing conditions that have lured fishermen into this small coastal town for decades. From wahoo to king mackerel to speckled trout and red drum, each season churns up a variety of saltwater species that are sure to garner some great fish stories to take back home.
Hammocks Beach State Park – Swansboro, NC
Bask in the beautiful beaches of Hammocks Beach State Park south of Swansboro and surround yourself in miles of unspoiled barrier island beaches. So ditch the phones and tablets and enjoy some fun in the sun during a family adventure with swimming, fishing, shelling or boating accompanied by a mid-day picnic.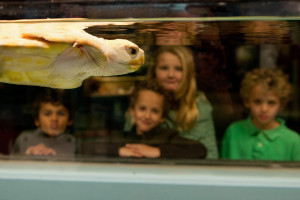 NC Aquarium – Pine Knoll Shores
Embark on an aquatic journey during a visit to the North Carolina Aquarium at Pine Knoll Shores. With animals ranging from rare sea turtles, sharks, stingrays, river otters and many more, there is an abundance of aquatic life to see. The aquarium offers free daily programs, behind-the-scenes tours, kayaking and other outdoor activities.

Fort Macon – Atlantic Beach, NC
For you, history buffs, a stop at Fort Macon State Park is a must on your itinerary. Take a step back in time as you tour the Civil War fort museum or watch the Civil War reenactment held often on the grounds. With over 1.5 miles of ocean beach, Fort Macon offers swimming, hiking, fishing and so much more!
NC Seafood Festival – Morehead City, NC
As one of the Top 20 Festivals & Events in the Southeast for October 2018, the North Carolina Seafood Festival is known for its world-class entertainment and some of the best seafood this side of the east coast. Festivalgoers can also experience over 150 arts and crafts vendors, ship tours, kid's rides and the Annual Southern Outer Banks Boat Show & Outdoor Expo.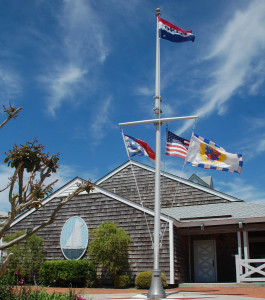 North Carolina Maritime Museum – Beaufort, NC
The NC Maritime Museum documents collect, preserves and researches the maritime history of coastal North Carolina. In addition to this museum's boat building workshops, environmental and educational programs, it displays the many facets of coastal living. While you're there, you must see the Queen Anne's Revenge, which was Blackbeard's famous pirate ship.
Tryon Palace – New Bern, NC
The Tryon Palace, known as the first capitol of North Carolina, boasts a living history experience that is truly like no other. Discover the history behind the Governor's Palace with guided tours and demonstrations. Enjoy interactive games and hands-on exhibits at the North Carolina History Center. Explore the magnificent riverside Gardens and Historic Homes. The Tryon Palace makes learning a fun adventure for the whole family!
Ocracoke Ferry – Cedar Island, NC
Known as the gateway to North Carolina's Crystal Coast, Cedar Island is also home to the Cedar Island to Ocracoke Ferry, a 22-mile run that takes approximately two hours and fifteen minutes. The island of Ocracoke is plentiful with things to do including outstanding surfing and fishing, beautiful beaches, one of the state's oldest lighthouses and unique shopping opportunities, making it a must-see stop.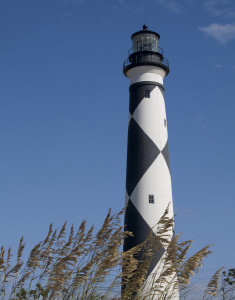 Cape Lookout – Harkers Island, NC 
Cape Lookout Lighthouse is located an hour's drive east of Emerald Isle on Harker's Island, one of two islands that play host to Cape Lookout National Seashore. With everything from shelling and swimming to fishing and climbing the lighthouse, Cape Lookout makes for a fun family outing.
Explore even more fun things to do in the charming coastal towns along North Carolina's Crystal Coast.