When planning a vacation on North Carolina's Crystal Coast, get ready to immerse yourself in a coastal paradise adorned with pristine beaches, charming coastal towns and several outdoor activities that showcase the natural beauty of this remarkable destination! This week's featured property, Summer Winds A-508, is a luxurious beachfront paradise nestled on the sun sparkling shores of Indian Beach, NC. This stunning property offers the perfect blend of modern comfort and coastal charm, providing a harmonious retreat for those seeking relaxation with a splash of adventure.
Whether you're organizing a memorable family beach vacation or looking to reconnect with close friends, Summer Winds A-508 is an ideal choice during any season. With its three cozy bedrooms and two bathrooms, this property provides ample space for everyone to relax and unwind. Glide through the captivating photos and let them ignite your imagination, inspiring you to start planning your next unforgettable coastal getaway with your family or friends.
Seamless Comfort
With its prime location overlooking the crystal-clear waters of the Atlantic Ocean, Summer Winds A-508 offers breathtaking panoramic views from the moment you step inside. Whether you're lounging on the private balcony, indulging in the resort-style amenities or exploring the pristine sandy beaches just steps away, this vacation condo promises an unforgettable coastal experience.
Step into the inviting living area of Summer Winds A-508 and immediately feel a sense of warmth and relaxation. This beautifully designed space features stylish and comfortable furnishings, perfect for lounging and enjoying quality time with loved ones. The open floor plan allows for a seamless flow between the living area, dining space and kitchen, creating an inviting atmosphere for socializing and entertaining. Large windows flood the room with natural light, showcasing the coastal-inspired decor and creating a vibrant ambiance. Whether you're unwinding on the plush sofas, gathering around the coffee table for games and conversation, or simply admiring the breathtaking ocean views, this living area is the heart of the home where cherished memories are made.
Summer Winds A-508's kitchen is just a couple of steps across the hardwood floor. This culinary haven boasts modern sophistication and coastal charm. Adorned with sleek countertops, high-end stainless-steel appliances and custom cabinetry, this kitchen is a dream come true for any parent away from home. Whether you're whipping up a delicious feast or simply enjoying a morning cup of coffee at the breakfast bar, this kitchen is ideal for your culinary creativity! After you've created a memorable meal for your vacation squad, invite them to dine at a table with enough seating for six. There are also three stools at the bar for any guests looking to enjoy a snack.
This vacation property is a dream come true for ocean lovers. The dining room provides access to the private balcony, allowing you to indulge in breathtaking ocean views. Picture yourself beginning your day with the soothing melody of crashing waves or unwinding with a glass of wine while witnessing the sun gracefully descend beyond the horizon. The Crystal Coast is a dreamscape for those who cherish the ocean.
Summer Winds A-508 offers a range of modern amenities that ensure your stay is both comfortable and hassle-free. Experience uninterrupted connectivity for both work and leisure with the high-speed WiFi and three Smart TVs available, ensuring you stay connected to all your online needs.
Additionally, you can conveniently take care of your laundry needs using the condo's washer and dryer facilities. This allows you to pack lighter, leaving more room in your suitcase for cherished souvenirs. With these exceptional amenities at your disposal, you can truly unwind and let the convenience of Summer Winds A-508 cater to your every need.
The Relaxing Winds Came Blowing In
At Summer Winds A-508, you'll find plenty of space for a peaceful night's sleep, whether you're with family or friends. This charming vacation property offers three delightful bedrooms, ensuring everyone has their own private sanctuary. The primary bedroom is adorned with a comfortable king-sized bed, a lavish double vanity bathroom, and direct access to a balcony.
The second bedroom welcomes guests with a cozy queen-sized bed, while the final room is equipped with two twin-sized beds, perfect for young travelers seeking their own space. With plush and inviting beds, you'll awaken each morning feeling refreshed and revitalized, ready to embark on new adventures along the scenic Crystal Coast.
Alongside the cozy beds, the bedrooms at Summer Winds A-508 provide abundant storage options. Generous closets and dressers are available to stow away your belongings, while the large windows invite the invigorating ocean breeze into the rooms. Adorned with tasteful decor and charming beach-inspired accents, these cozy spaces will make you feel right at home during your stay.
Sunsets and Seashells
Summer Winds A-508 is in Indian Beach, NC and is ideally situated on the most immaculate beaches you'll encounter anywhere along the Crystal Coast. This coastal condominium is nestled within a luxurious oceanside resort, offering an array of coveted amenities just steps away from your doorstep. Positioned between the charming coastal communities of Emerald Isle and Salter Path, Indian Beach embodies the quintessential coastal lifestyle, characterized by endless sun, sand and vacation vibes. This vacation property grants all guests direct access to the beach, allowing you to indulge in swimming, surfing, fishing, shell collecting and the dreamiest sunsets you will ever see.
During your stay, make sure to make the most of the expansive community swimming pool, conveniently located just a stone's throw away from your vacation rental. Additionally, the resort property boasts two other outdoor pools for your enjoyment. For those seeking an active experience, the sports complex and fitness center near the main entrance of Summer Winds A-508 provide basketball, racquetball and tennis courts. There's also a fully equipped fitness center for anyone looking to get that "beach-day pump". 
If you and your vacation squad are in the mood for more amusement, you'll find a shuffleboard and an arcade housing billiards and skeeball games. With these amenities and more, Summer Winds A-508 offers everything necessary to create an unforgettable vacation experience.
Book Now
Indulge in pure luxury and space at Summer Winds A-508, the perfect vacation condo offering stunning views of the majestic Atlantic Ocean! With a plethora of modern amenities and exclusive resort perks, your stay here promises to be a memorable one that you'll cherish for years to come. Take advantage of the opportunity to create the ultimate vacation experience by scheduling your stay at Summer Winds A-508 through Emerald Isle Realty. Start planning your dream getaway today!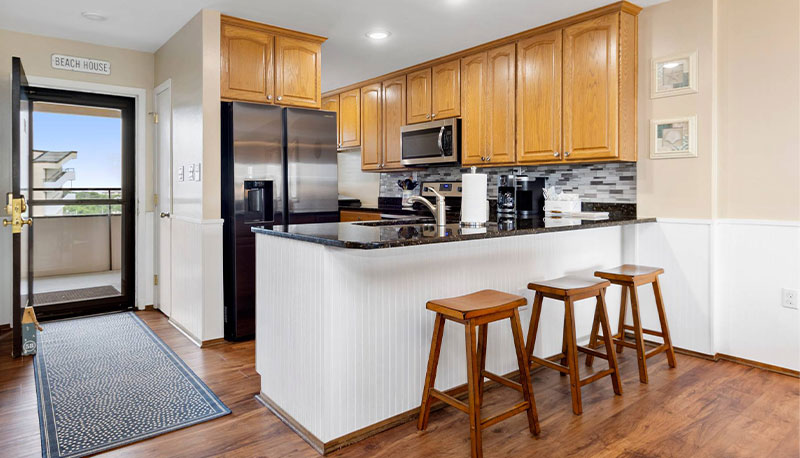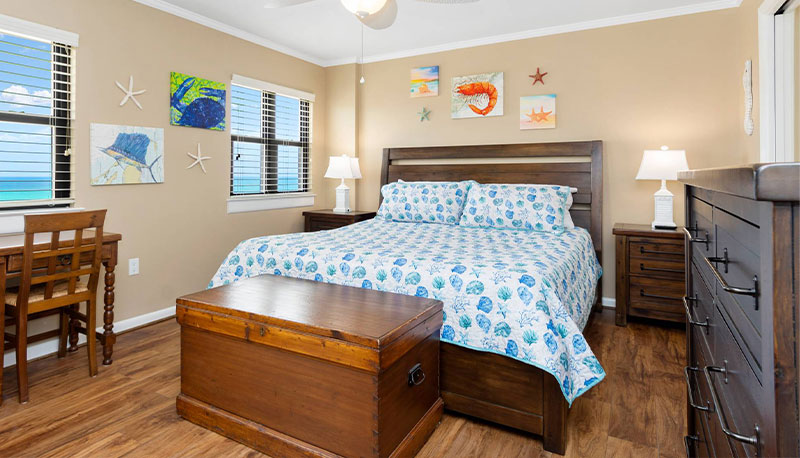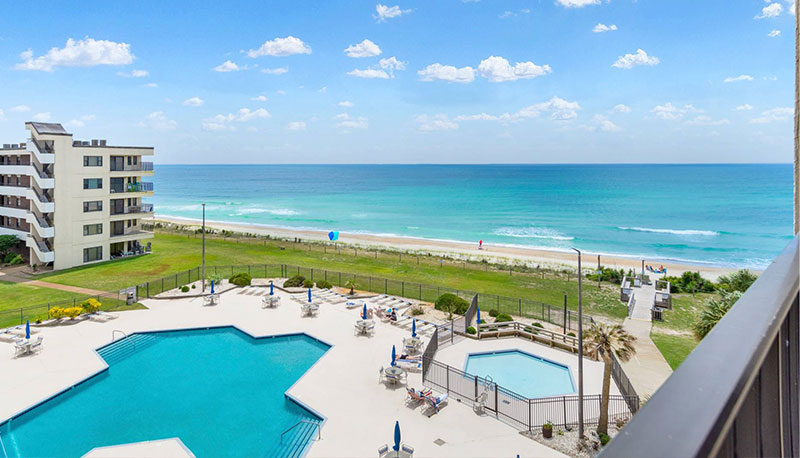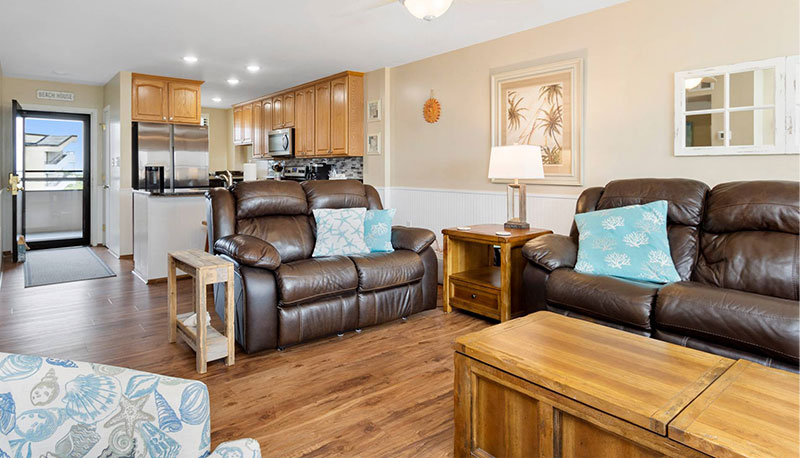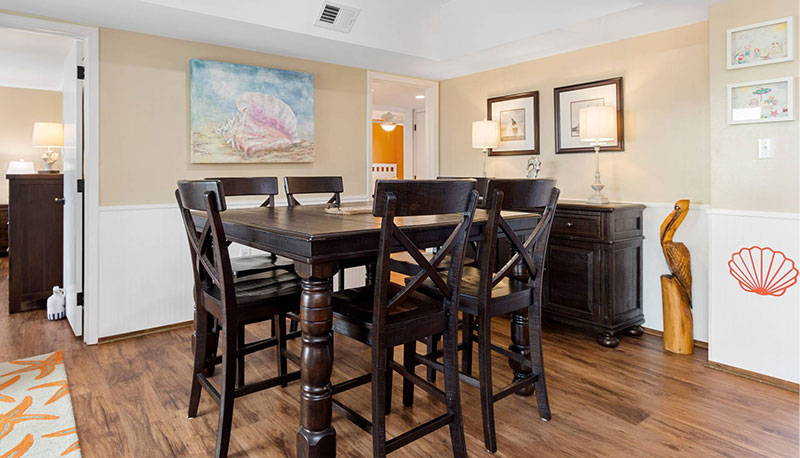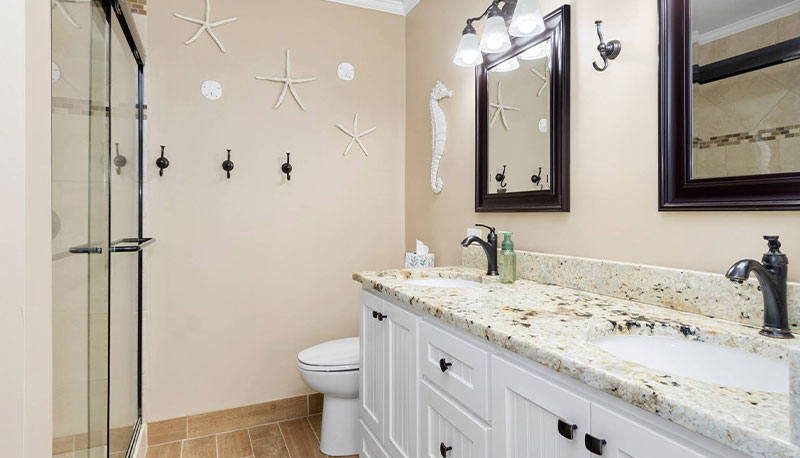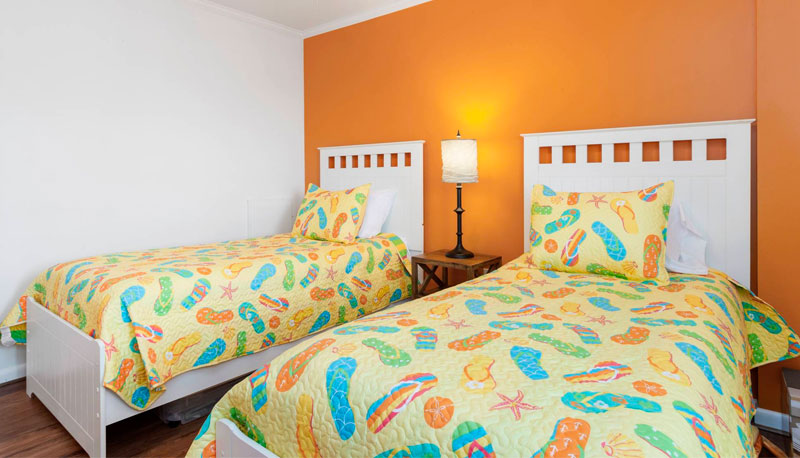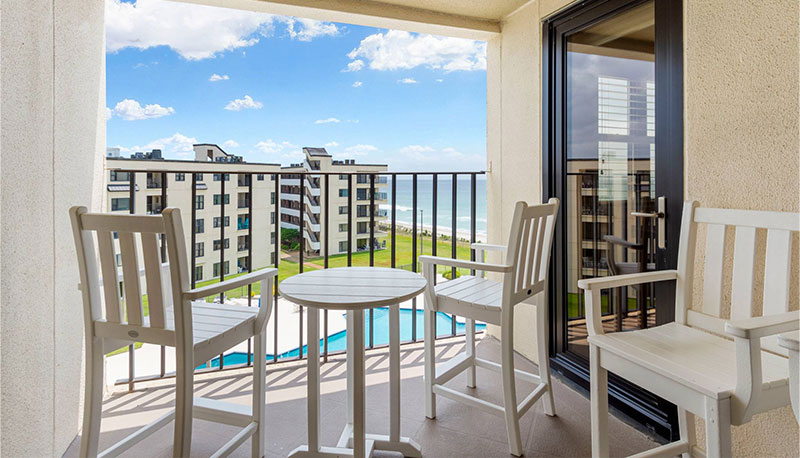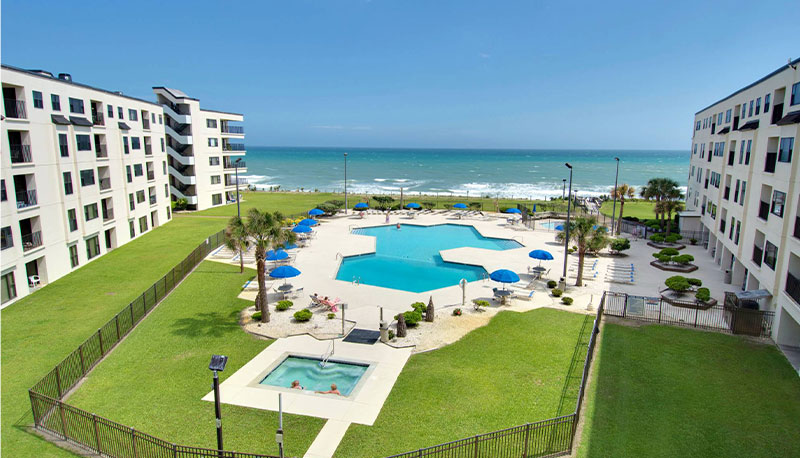 Save it for Later