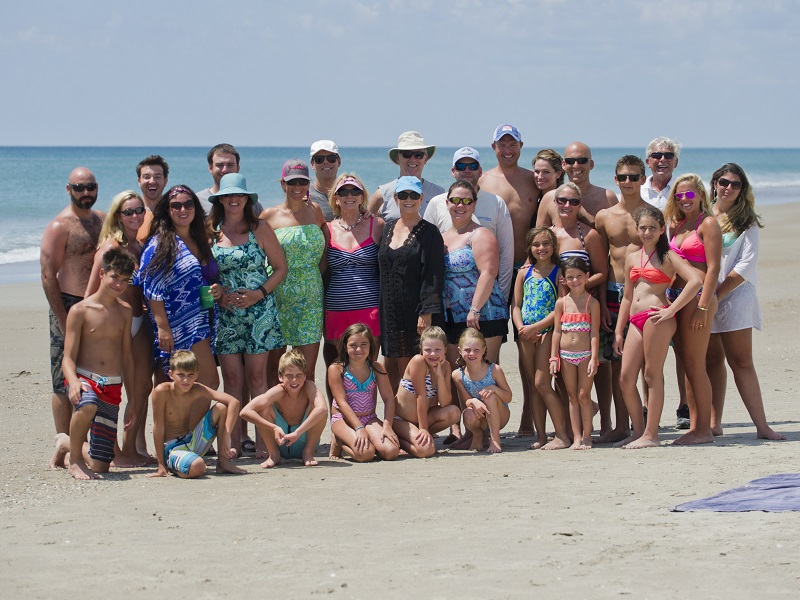 When it comes to reunions, nothing compares to an Emerald Isle family get together. Whether it's the awesome vacation rentals, the gorgeous beaches or the just the casual, coastal atmosphere, Emerald Isle and the Crystal Coast have what it takes to make your family vacation unforgettable.
Here are some ideas to help in planning your family reunion in Emerald Isle.
Assign tasks and plan ahead
Assign family members specific tasks to alleviate the burden of one person having to do all the work. It's important to set a timeline and reminders. Some tasks include activity planning, dining and most importantly lodging. Most importantly, assign a due date for each task member to sure up plans. Be patient, as this process will more than likely require more time than you considered, so assign tasks a few months out.
Choose activities that work for everyone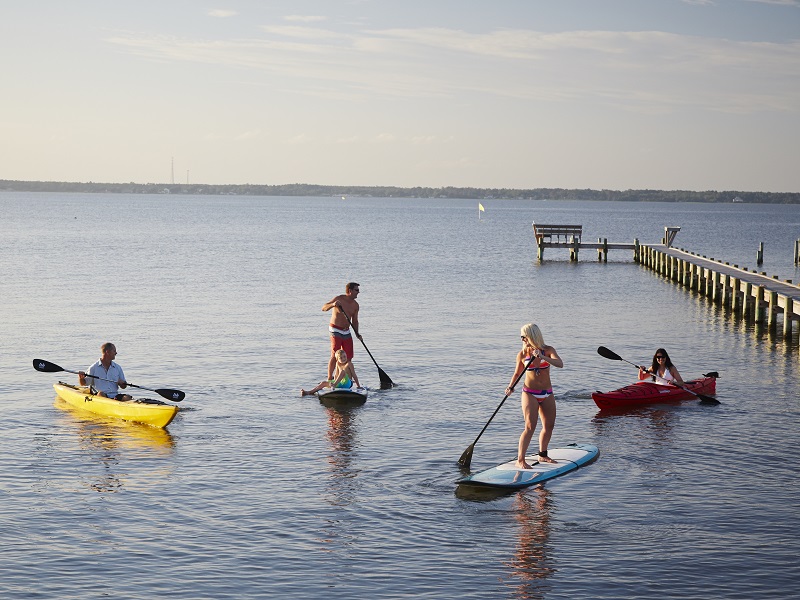 Here are a few ideas for activities that you and your family can enjoy during your stay in the Emerald Isle area. The beaches offer the perfect spot for the family to relax and take in the views, while  enjoying the pristine waters of North Carolina's Crystal Coast. For the adventure seekers in the family, Emerald Isle offers great activities ranging from kayaking and boating to surfing and paddle boarding, and we've got some of the best fishing in the area too!
Emerald Isle boasts a number of popular attractions that accommodate groups including the North Carolina Aquarium and Fort Macon State Park. Be sure to ask about group discounts and tours in advance of your visit! You'll find plenty of fun ways to spend time with the family during your stay on the Crystal Coast.
Cut costs where you can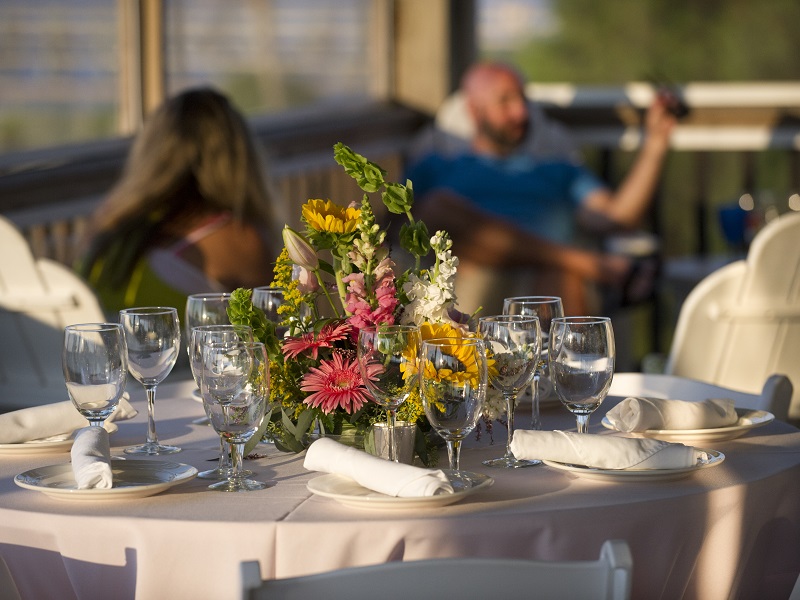 It's important to determine, at least loosely, a dining agenda. Will you cook or dine out for meals? Will the entire family eat every meal together or will they separate occasionally?
A good majority of our properties have substantial kitchen and dining areas fit to prepare amazing meals; many properties also include outdoor grills. Dining-in is a great option, especially if you are trying to stay within a set budget. Emerald Isle has two local grocery stores to choose from, Food Lion on Emerald Drive and Lowe's Food Store on McLean Blvd, just across the bridge .
If you're more inclined to dine-out, Emerald Isle has plenty of mouth-watering restaurants serving up the best in fine dining, the freshest seafood, as well as some great casual family dining.
Find accommodations large enough for the whole group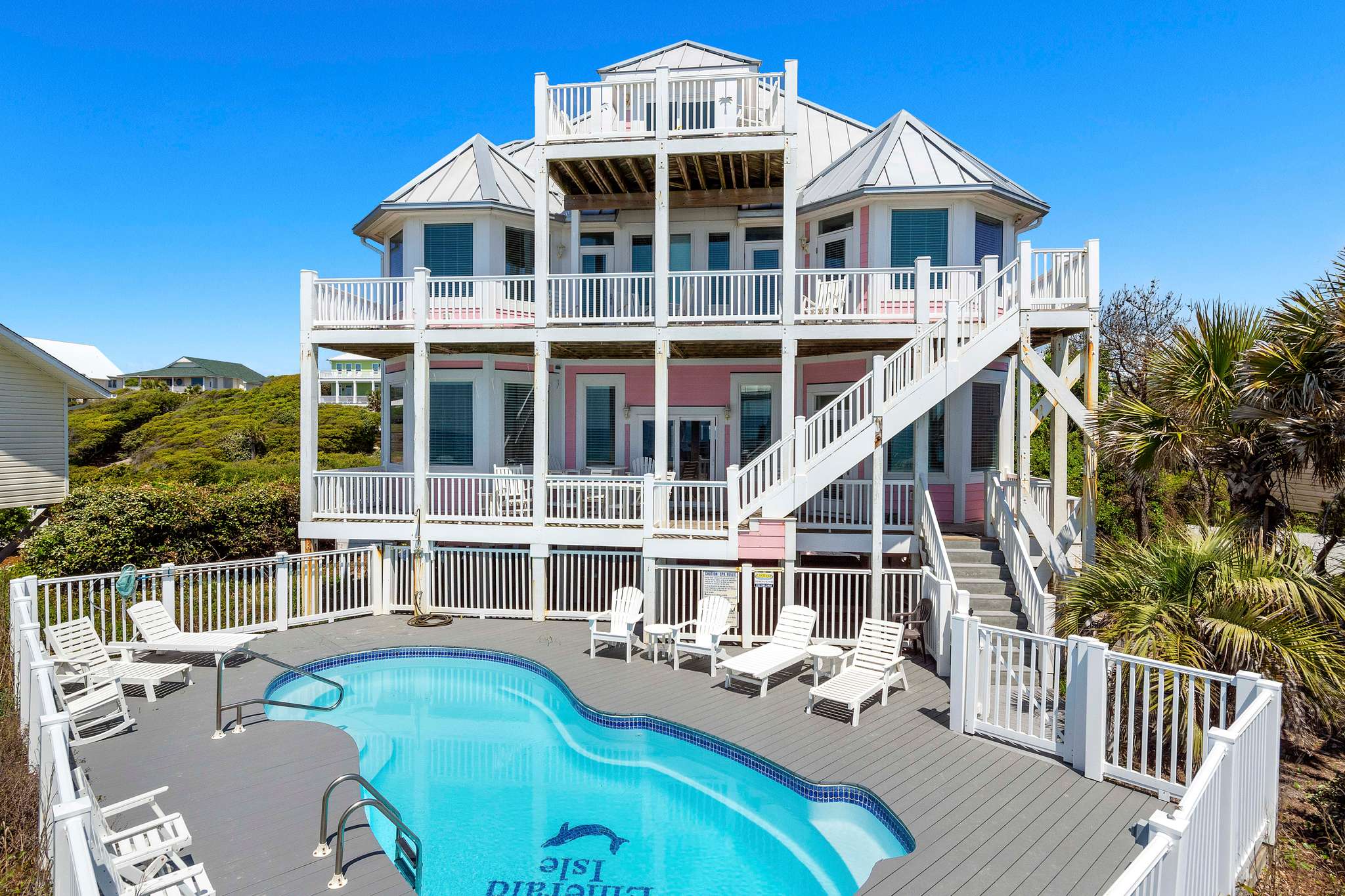 The most important part about your reunion is not being separated, and we'll work with you to find the perfect rental(s). We understand you might want your space too, so we can work to find the perfect solution for your group.
Emerald Isle Realty offers an assortment of condos, duplexes and large family vacation rentals with enough space to accommodate groups without feeling cramped and enclosed. And if you need more than one property, we can arrange for a multi-rental or a whole duplex that fits your needs and your budget.
Have any specific requests? We can filter our properties down to the amenities such as rentals with pools, oceanfront rentals and even pet friendly rentals! Contact us directly (855-891-1962) and not only will we help find the perfect rental(s), but we'll also throw in free concierge services!
For help planning your family reunion, call us at (866) 586-6980 or fill out our group rental request form online.
And make sure you keep notes on your reunion and take lots of pictures so you can enter our Family Traditions Contest!