Planning the greatest trip of all time to North Carolina's Crystal Coast requires careful consideration of all the elements that make a vacation truly unforgettable. One of the most important aspects is selecting the perfect vacation property to serve as your home away from home. This week's featured property, Sound Serenity, is a stunning vacation home nestled on the picturesque shores of Bogue Sound in Emerald Isle. This beautifully designed property offers guests an unparalleled experience of peace and tranquility, with breathtaking views of the water from almost every room in the house. After taking a closer look at these photos of Sound Serenity, you'll surely be motivated to start planning your stay.
A Setting of Tranquility
Arriving at Sound Serenity vacation home is an experience of its own. The drive toward the home takes you through the lush greenery and peaceful surroundings of Emerald Isle. As you pull up to the property, the first thing you'll notice is the stunning view of Bogue Sound, a serene waterway that flows right in front of the house. The home's exterior is beautifully designed with soft yellow siding and large windows that invite natural light to fill the interior.
Sound Serenity is tastefully decorated with modern furnishings and elegant finishes that complement the natural beauty of the surroundings. The main living area is a luxurious space that seamlessly blends comfort and style. With large windows that overlook the serene waters of Bogue Sound, the living room is bathed in natural light that creates a warm and inviting atmosphere. The room's plush sofas and comfortable armchairs provide the perfect setting for relaxation and leisure.
The interior is decorated with tasteful accents that reflect the beauty of the natural landscape. The hardwood floors and neutral tones of the furniture and decor create a cohesive and elegant look that complements the soothing ambiance of the home. Whether you're enjoying a quiet night in with your loved ones or entertaining guests, the living room of Sound Serenity is a welcoming space that embodies the essence of luxurious coastal living.
The kitchen Sound Serenity will catch the eye of any traveler who loves to cook. The cooking area is fully equipped with high-end appliances, ample counter space and modern cabinetry, making it the perfect space for creating delicious meals for family and friends.
The open-concept design of the kitchen allows for easy flow into the adjacent dining room, where you'll find a beautiful wooden table with seating for six. Windows overlook the water, providing a serene backdrop for all your dining experiences. From a leisurely breakfast with your family or hosting a dinner party with friends, the kitchen and dining room of Sound Serenity provide the perfect space for mealtime memories.
At Sound Serenity, you can enjoy a memorable coastal experience with the convenience of modern amenities, which includes a washer and dryer, wireless internet throughout, and three smart TVs.
Sound Asleep
The three bedrooms of Sound Serenity vacation home are spacious, stylish and provide a comfortable retreat for guests. Each bedroom is uniquely decorated with tasteful accents and luxurious bedding, ensuring a restful night's sleep. Each bedroom boasts a queen-size bed and waterfront views and two provide guests with private bathrooms. Whether you're enjoying a relaxing morning in bed or getting ready for a night out, the bedrooms of Sound Serenity provide a comfortable and welcoming space that will make you feel right at home.
Outdoor Adventures
Sound Serenity is located on Bogue Sound. The calm Intracoastal waterway offers an array of exciting activities for visitors to enjoy during their stay. This vacation property provides guests a dedicated pier, perfect for launching a kayak, swimming and fishing! The sound is home to various fish species including red drum, flounder, and speckled trout. Kayaking and paddleboarding are also popular ways to explore the sound, allowing visitors to experience the calm waters and stunning natural beauty up close. Bogue Sound is the perfect destination for anyone looking to experience the natural wonders of the North Carolina coast.
A visit to Emerald Isle is truly a dream come true for beach lovers. And no trip to this coastal paradise would be complete without a visit to its pristine beaches. Sound Serenity is a short drive from beach parking. With miles of soft sand, crystal-clear waters and breathtaking vistas, Emerald Isle's beaches offer a truly unique and unforgettable experience. Whether you're looking to relax in the sun, take a refreshing dip in the ocean or collect seashells, the beaches of Emerald Isle have something for everyone.
After taking in the coastal treasures, head back home and spend your evening on the deck or pier of your vacation rental. The gentle sound of water lapping against the shore and the refreshing sea breeze create a tranquil vibe that's hard to beat.
Plan Now
With its prime location, Sound Serenity is the perfect destination for those seeking a serene and rejuvenating getaway. From desirable amenities to views that many only dream about, give your family or friends a vacation they'll never top and schedule your stay with Emerald Isle Realty.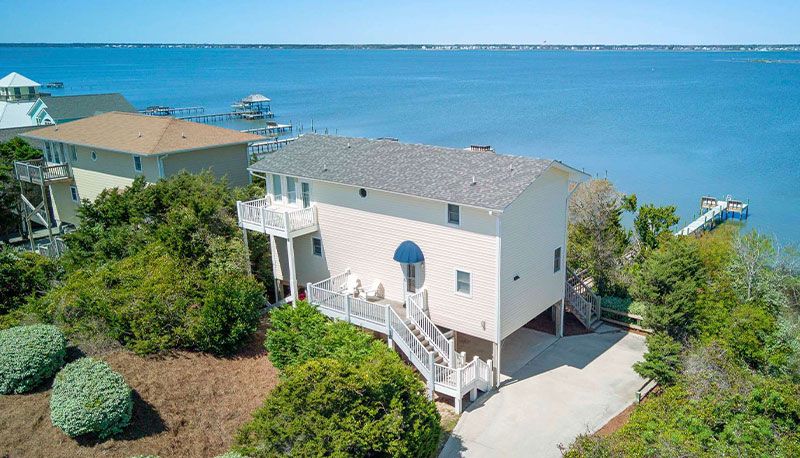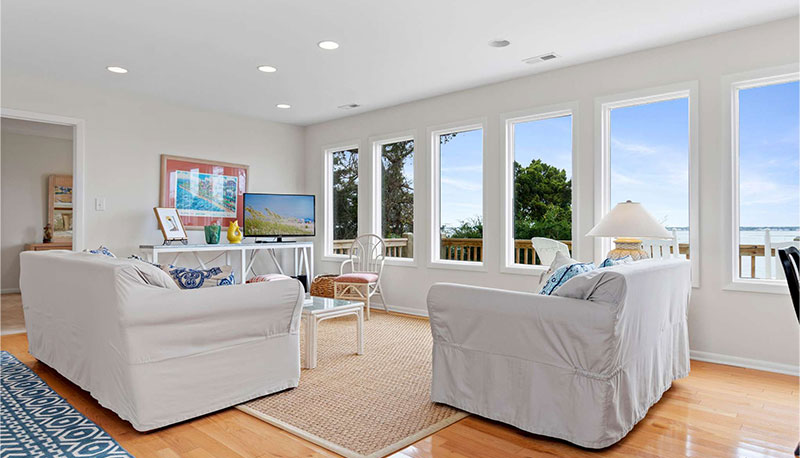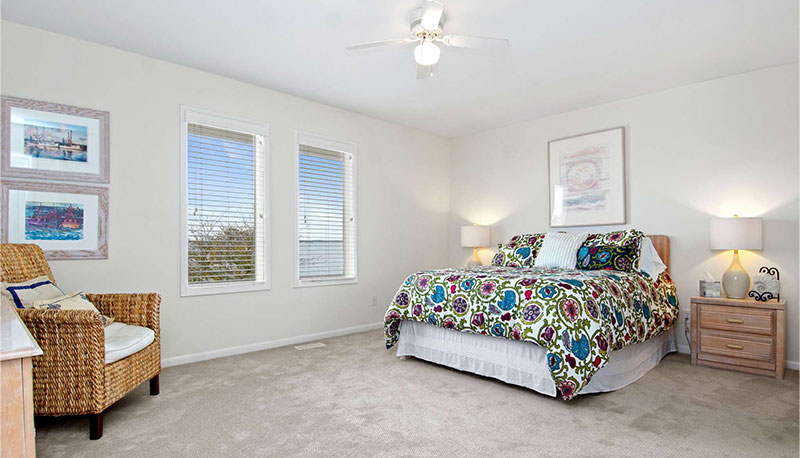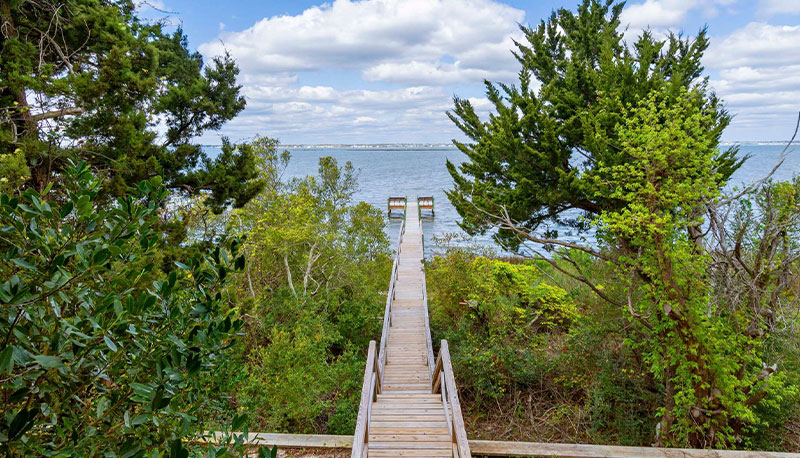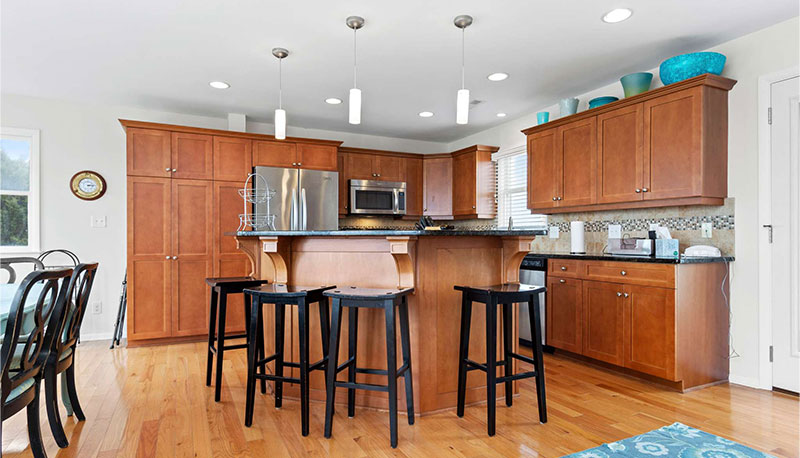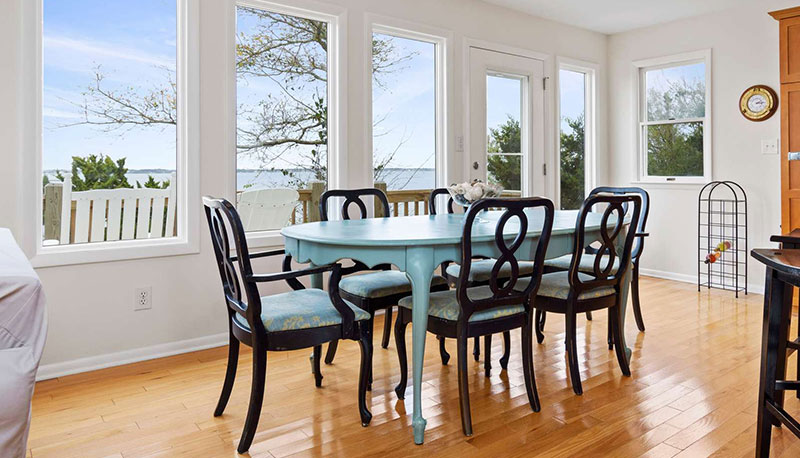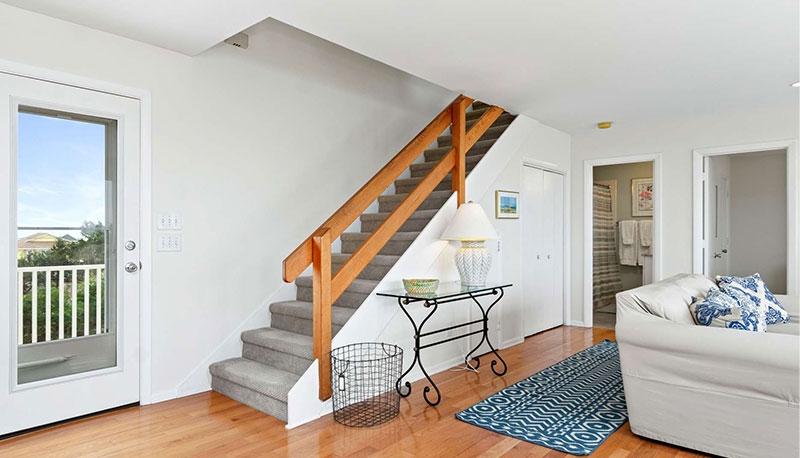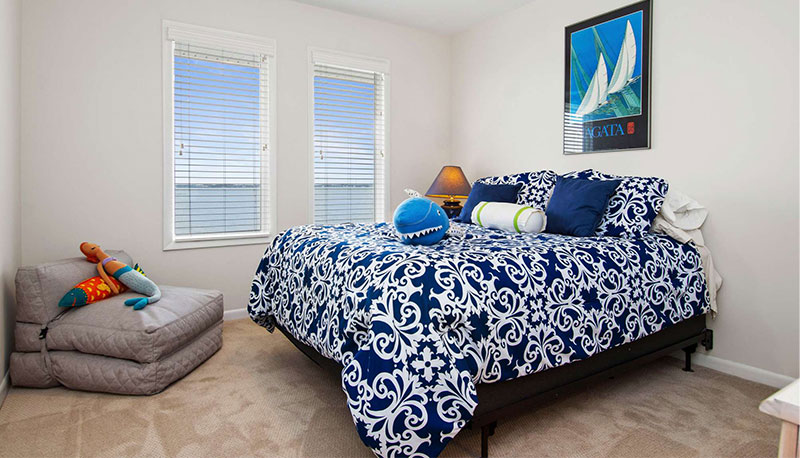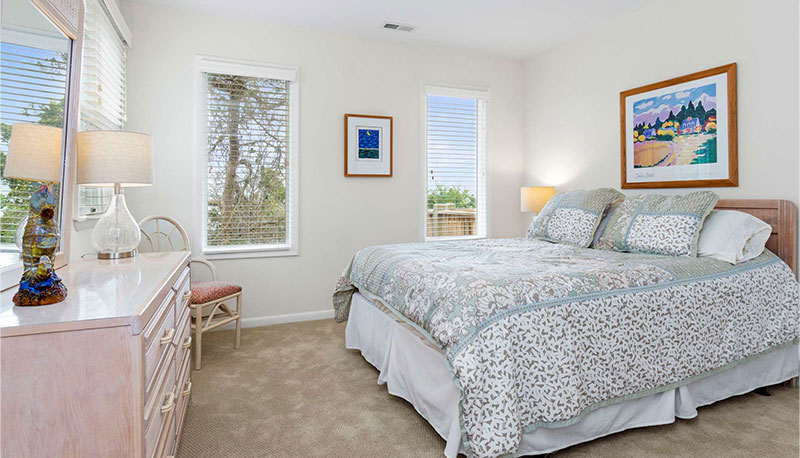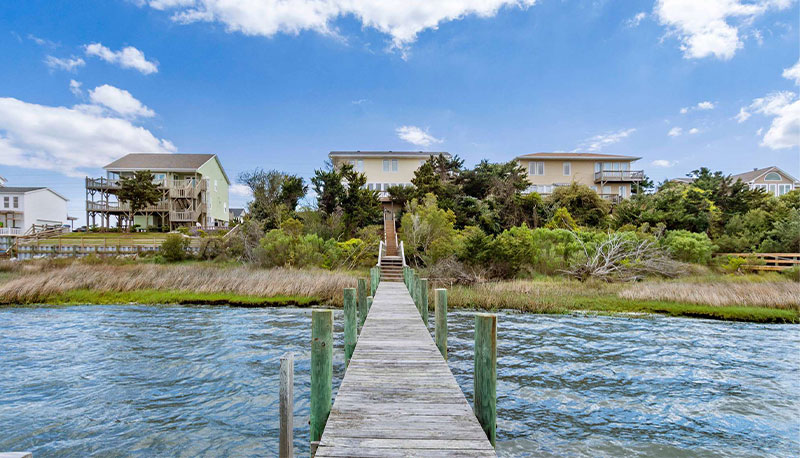 Save it for Later