Ladies, we know there's nothing quite like spending quality time with your girlfriends. No worries, just coastal views and a chance to relax and unwind. If you're looking for the perfect girls' getaway, why not consider North Carolina's Crystal Coast?
Here you can take a break from reality and enjoy some much-needed time with your favorite ladies. From local tours to trips to the beach and shopping, this island destination has everything you need for the ultimate girls' retreat.
Grab your girls and head to the shores of Emerald Isle for a well-deserved break. It's the perfect opportunity to catch up with old friends, create new memories and reminisce about the good old days. Here's some inspiration to plan the perfect girlfriends' Getaway on North Carolina's Crystal Coast.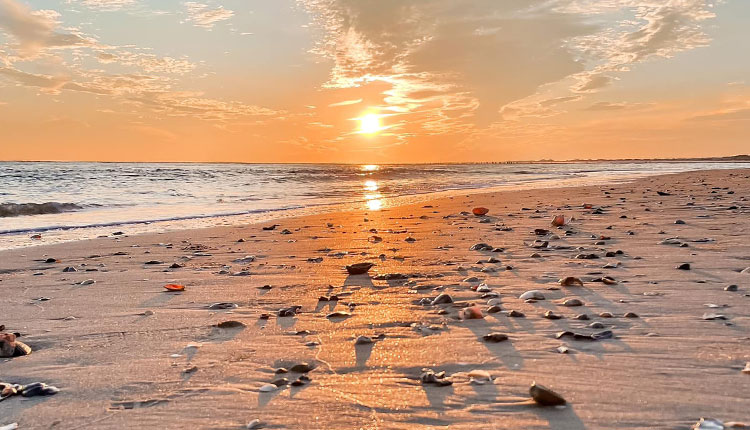 Enjoy miles of beautiful beaches
Emerald Isle and the Crystal Coast boast miles of pristine beaches and crystal-clear waters, and our uncrowded shores are the perfect spot to soak up the sun with your besties. And don't worry about bringing your own gear – we've got you covered with beach gear rentals that include everything from chairs to bicycles and more!
Take a stroll along the shore, build sandcastles, and bask in the sun on the uncrowded beaches. With its pristine beauty and crystal-clear waters, the beaches here are the ideal place to spend quality time with your friends.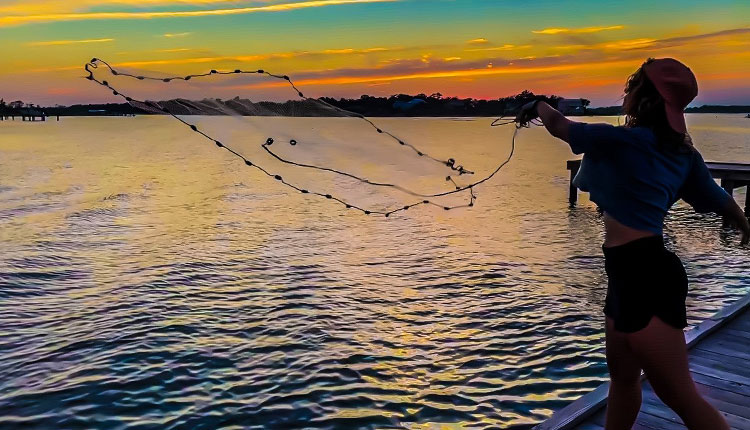 And when the sun goes down, you can still enjoy the clear night sky and twinkling stars. The beaches in Emerald Isle and the Crystal Coast offer the perfect opportunity to live out memorable moments with your best friends.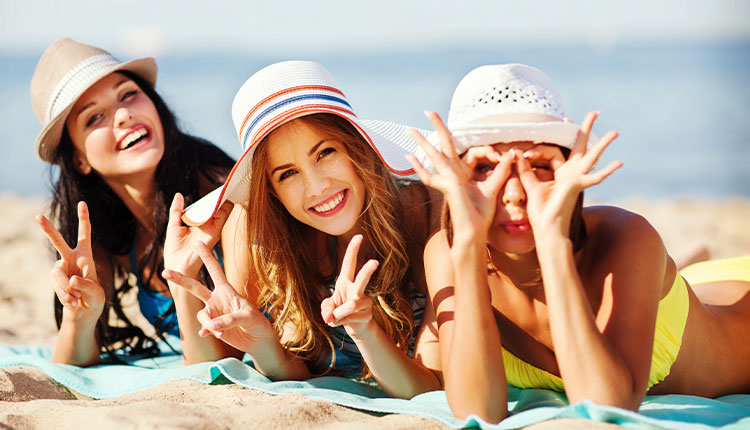 For a truly unique beach experience, make sure to visit the Cape Lookout Lighthouse. With miles of unspoiled beaches and wild horses roaming free on Shackleford Banks, it's an adventure you won't want to miss. And, if you're feeling more active, the Crystal Coast has plenty of activities to choose from, including birding, biking, parasailing, scuba diving and paddleboarding. With so much to do, you're sure to create unforgettable memories with your girls. Your girl squad deserves the best, and we've got everything you need to make it happen!
Browse charming local shops
Get ready for some serious retail therapy during your girls' trip to the Crystal Coast! With a wide variety of locally-owned businesses and shopping centers, you and your girls will have a blast exploring all the unique shops this charming town has to offer. From jewelry and beach gear to clothing and art, there's something for everyone. And what better way to spend quality time with your besties than by exploring all the unique shops in Emerald Isle and its surrounding beach communities have to offer?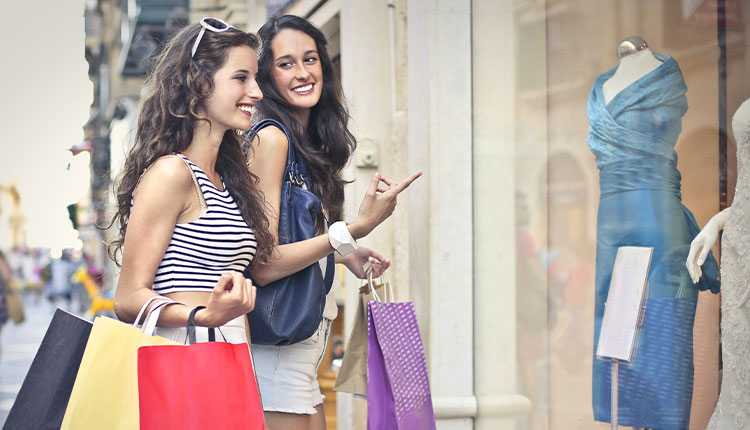 But the fun doesn't stop there! Beaufort, NC, also known as "America's Coolest Small Town," is another gem you won't want to miss. With plenty of specialty stores and gift shops, you're sure to find the perfect souvenir or gift to take home. The beach communities of the Crystal Coast have everything you need for the ultimate girls' shopping excursion.
Explore nearby beach communities
Calling all Nicholas Sparks fans! Have you ever dreamed of visiting the charming coastal towns that inspired the settings of Sparks' bestselling novels? Well, now you can! Embark on a three-day tour with your girlfriends and explore the tranquil coastlines of paradise that Sparks so beautifully writes about. Visit Edenton, known as the "South's Prettiest Small Town" and home to his novel The Rescue. Other stops along the tour include Swansboro, Beaufort, Wilmington, and Rodanthe, where you'll feel like you've stepped right into the pages of Sparks' books.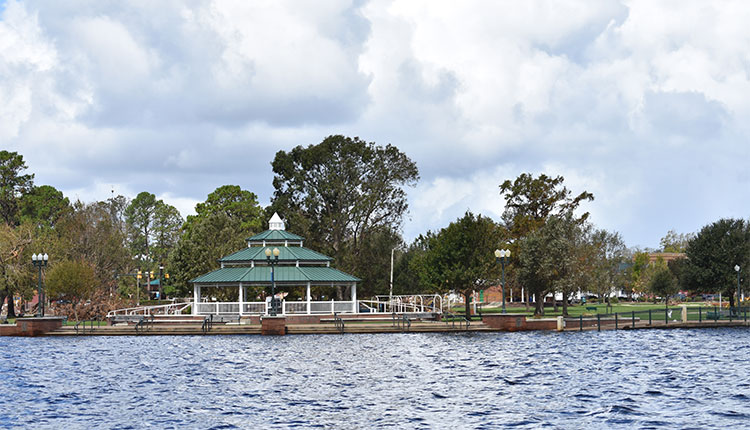 And that's not all – take a break on day two to join the self-guided Walk to Remember tour in New Bern, where many famous movies like The Notebook were filmed. This tour not only includes countless Nicholas Sparks references and popular filming locations, but also provides a fascinating history lesson about North Carolina and a new way to experience the Crystal Coast.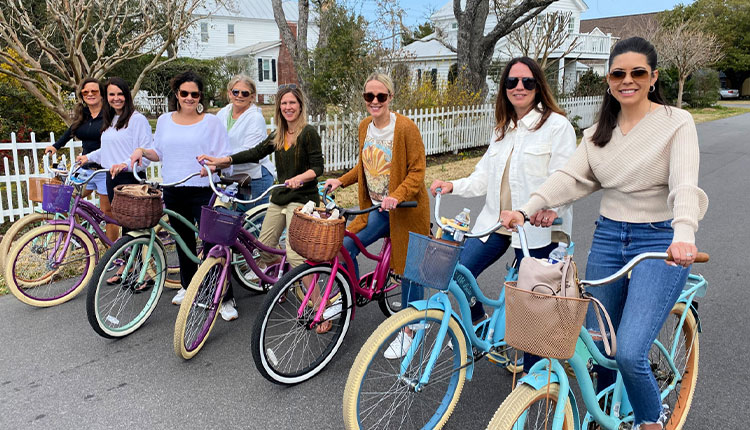 Plus, don't miss out on the "A Ride to Remember" bike tour offered by Hungry Town Tours in Beaufort for a truly unforgettable experience. Get ready to create some wonderful memories with your favorite ladies on this magical journey through the world of Nicholas Sparks!
Indulge in savory cuisine
Are you ready to tantalize your taste buds and embark on a culinary adventure with your girlfriends? Look no further than the Emerald Isle area, where you'll find an abundance of local restaurants serving up some of the freshest and most delicious dishes around. From fresh seafood and juicy burgers to mouth-watering pasta and fine wines, there's something to satisfy every craving.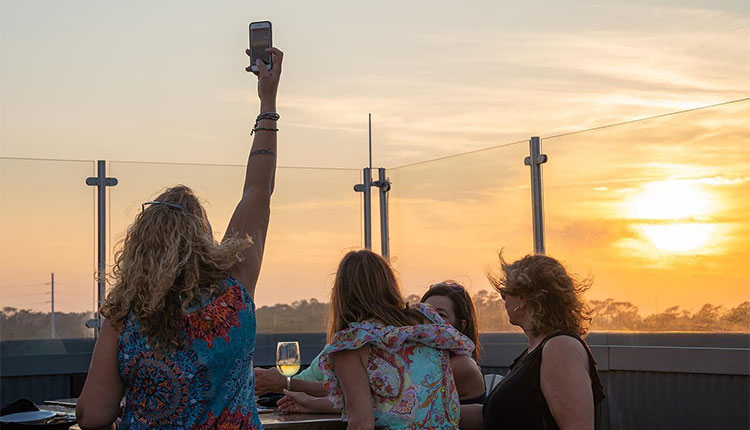 For an upscale dining experience, head to Caribsea in Emerald Isle. This steak and seafood restaurant offers modern coastal cuisine with a rich historical inspiration, all while providing stunning views of the ocean and sound from its rooftop lounge. You absolutely have to check out the Beaufort Grocery Company in Beaufort! This local hot-spot provides a lunch menu filled with scrumptious salads, delicious deli-style sandwiches and an incredible selection of gourmet desserts that will make your taste buds dance with joy.
Lunch isn't the only thing they're serving up at Beaufort Grocery Company! Their dinner menu is bursting with an array of mouthwatering appetizers, daily seafood specials and an incredible selection of entrees that are sure to satisfy any craving. And, let's not forget about their wine list, it's one of the best on the Crystal Coast!
Relax with a day at the spa
No girls' weekend is complete without a visit to one of our luxurious spas. Make the most of a deep tissue massage or treat yourself to a manicure and pedicure. The Crystal Coast area offers an array of spa, skincare and massage treatments that are sure to delight your mind, body, and spirit.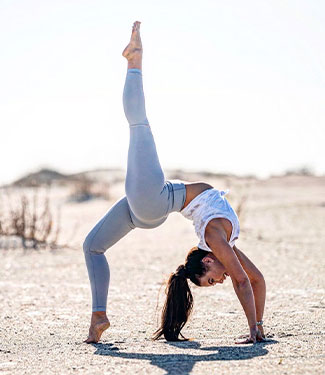 For the ultimate luxury, check out Emerald Isle Wellness Massage & Yoga, where you can decompress with massage and bodywork therapy that will leave you feeling content and balanced. The spa also offers yoga classes throughout the week, making it the perfect spot for even more quality girl time.
Find the perfect place to stay for your girlfriends' getaway
Emerald Isle Realty Boasts more than 600 vacation properties, and we make it easy when searching for the perfect beach house rental for your getaway. With so many options to choose from, you'll find the perfect beach house rental to suit your group's needs. Using filters to search for vacation homes on Emerald Isle Realty's website allows you to easily narrow your search based on your preferences, such as the number of bedrooms, location, property type and amenities. With a few clicks, you can find the perfect vacation retreat that meets all your needs and makes your stay on the Crystal Coast unforgettable.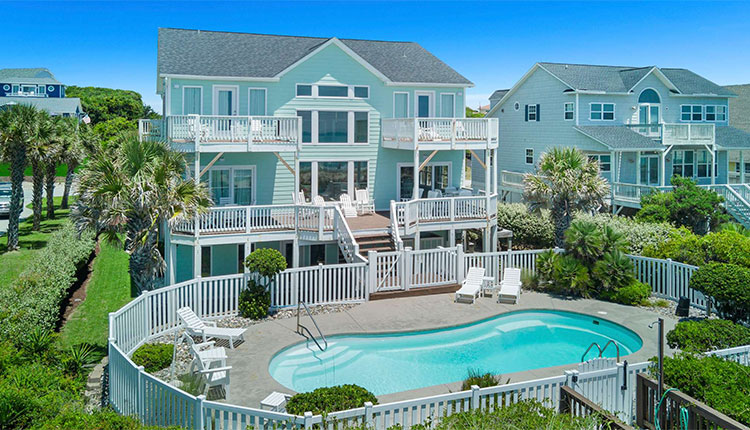 Enjoy spacious homes that give everyone a cozy place to relax and catch up on old times. With amenities like private or community pools, hot tubs, game rooms and more, you'll never run out of ways to entertain yourselves. And don't forget about those breathtaking views in our oceanfront or soundfront rentals. They're waiting for you to enjoy while sipping a glass of wine at the end of the day.
Cooking meals in your beach rental has never been easier thanks to the fully equipped kitchens you'll find throughout many of our homes. With everything you need at your fingertips, preparing family meals has never been more convenient. Plus, hundreds of properties come equipped with gas or charcoal grills for your group's own personal BBQ during a gorgeous Emerald Isle sunset. There's nothing quite like bonding over a delicious meal with your closest friends in the comfort of your own beachfront home on your greatest girl trip of all time!
Plan your getaway today
After reading about all the amazing activities you could experience, there's no doubt that planning the perfect girlfriends' getaway with Emerald Isle Realty is the perfect choice for an unforgettable vacation. With a vast selection of vacation homes, top-notch customer service and countless opportunities for bonding with your closest friends, Emerald Isle Realty has everything you need to schedule the ultimate girlfriends' trip on the beautiful Crystal Coast.
Save it for Later