Nothing compares to a family reunion in Emerald Isle! Whether it's the incredible vacation properties, pristine beaches or simply the desirable island atmosphere, the Crystal Coast has what it takes to make any island vacation unforgettable. Whether your family is large or small, enjoying everything the Crystal Coast has to offer with the ones you love most will make your next family reunion the best one yet.
This coastal destination's memorable landscape also provides you with the perfect backdrop for a family reunion on the beach. We've pulled together our top six reasons to plan your next family reunion in Emerald Isle.
1. The beach is the place to be!
Emerald Isle and the surrounding beach communities that make up the Crystal Coast offer a dreamscape of beaches and beautiful emerald waters for you to enjoy, creating the ideal setting for family reunions in North Carolina.
Your family will always remember their reunion in Emerald Isle. The sight of the endless ocean lives up to the name and an endless supply of waves is sure to please anyone in search of an exciting yet relaxing beach experience. The beach is ideal for families large or small; it provides plenty of space for your family to feel comfortable any time of the year. You and your family can spend your days as you please, pull out a chair and soak up the sun or build a fun sandcastle with the younger family members.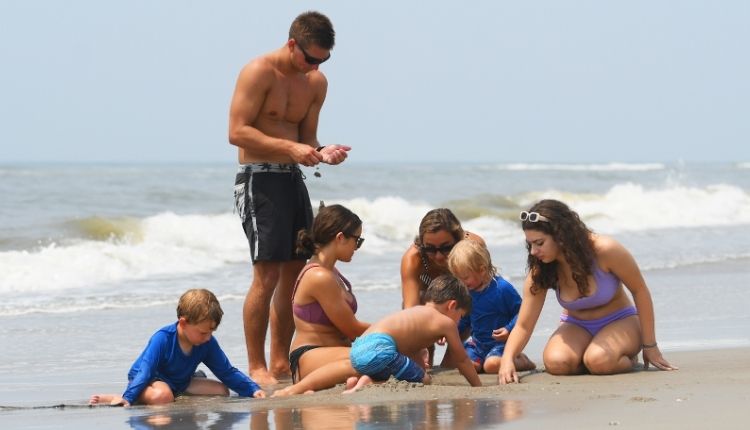 Our beaches provide families with the opportunity to get in some friendly competition as well. Set up a quick family football game, a casual yet competitive game of bocce ball, or an exciting horseshoe tournament. We love to see families building bonds and enjoying games. The beaches offer more than just sand and are great for anyone looking to learn something new, like surfing. There are a handful of local shops offering lessons and rentals, so your options are endless. They're also great for solo wave sessions that aren't too challenging but still fun to take on.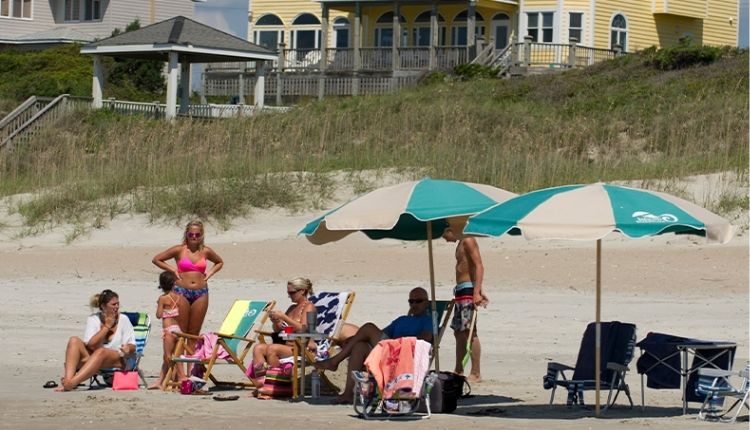 Beach days are a favorite of locals and visitors alike, and both will agree that it's one of the best free activities to enjoy during your Emerald Isle vacation.
2. Our vacation properties have everything you need.
Emerald Isle Realty has a great selection of beach rentals for family reunions of any size. With more than 700 vacation properties to choose from and a wide assortment of large vacation rentals, you're sure to find the perfect spot to begin and end each day.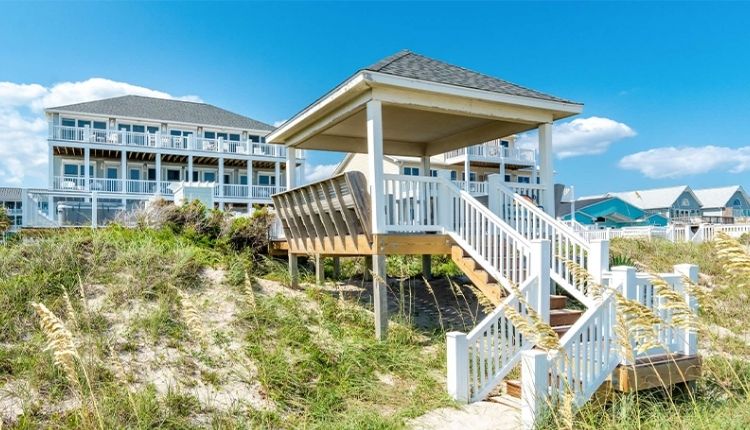 From charming beach cottages to cozy condos and duplexes, each unique vacation rental provides your family with comfort and all the amenities you need for a perfect reunion on the Crystal Coast. Where you plan on spending the most time with your relatives is key to experiencing Emerald Isle. If your reunion expectations include spending many sun-filled days on the beach with your family, check out one of our oceanfront beach homes! Along with direct beach access, these coastal properties also feature a variety of desired amenities like hot tubs, private pools, and outdoor BBQ grills. Spend your days playing in the surf or building sandcastles, then walk back home to enjoy an evening family BBQ and a night of sharing stories and memories of your family get-togethers.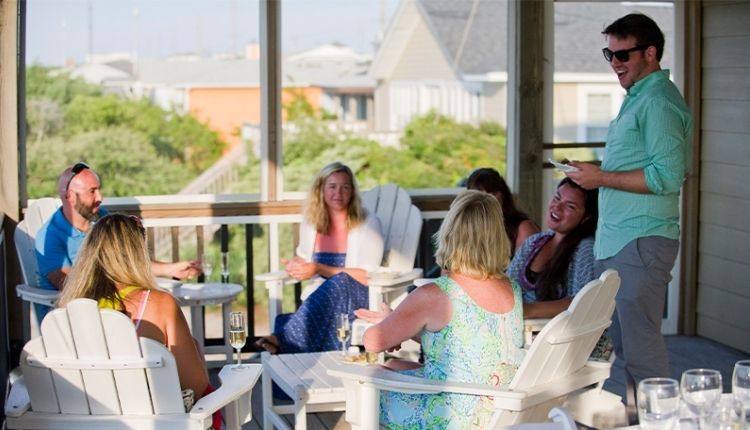 Perhaps your slice of paradise looks more like the calm, reflective waters of Bogue Sound. The Intracoastal Waterway stretches from Emerald Isle to Atlantic Beach and provides the perfect setting for anglers, watersports enthusiasts or visitors looking for a peaceful time on the water. Emerald Isle Realty's sound front vacation rentals also give you many of the same amenities as well as easy access to the water.
Another great option to explore is our duplex rentals. These spacious homes are rented as private halves of a divided home that are usually mirror images of each other. Renting both sides of a duplex is a popular option for family reunions so that you can easily keep everyone close together while still having plenty of privacy and a place to enjoy some time to yourself.
3. Fun family activities and attractions for everyone
From kayak adventures and ecology tours to fishing charters and rounds of golf, there is no limit to the amount of fun your family will have during a reunion in Emerald Isle. While the beautiful beaches provide countless outdoor activities, there are some popular family-friendly attractions as well.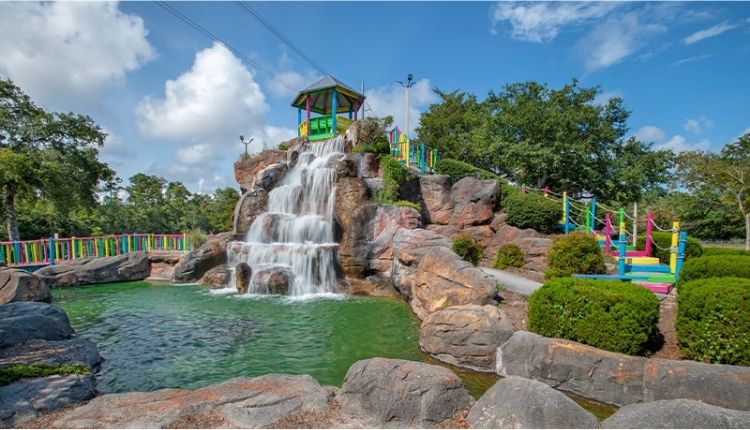 If your family is the sporting type and looking for more ways to take home the trophy, be sure to visit The Golfin' Dolphin. This entertainment venue is a popular attraction for visitors and locals alike and is the largest outdoor family park in Eastern North Carolina. Enjoy a round of mini golf, a speedy go-kart race, or even put yourself to the test on the brand-new Sky Trail. There's much more to enjoy here, so be sure to visit when your family reunion is in town.
Dinner and bowling are another fun outing for your family.  Grab a bite and shred the lanes at Mac Daddy's Entertainment Center. Not only is this 4,000 square foot glorified arcade filled with plenty of options for food and cold drinks, but it also happens to have multiple bowling lanes for some fun competition.
4. The Crystal Coast's rich history is yours to explore!
Emerald Isle boasts several nearby communities rich in history that are excited to welcome your family reunion. Be sure to ask about group discounts and tours in advance of your visit! you'll surely find plenty of fun ways to spend time with the family during your stay on the Crystal Coast.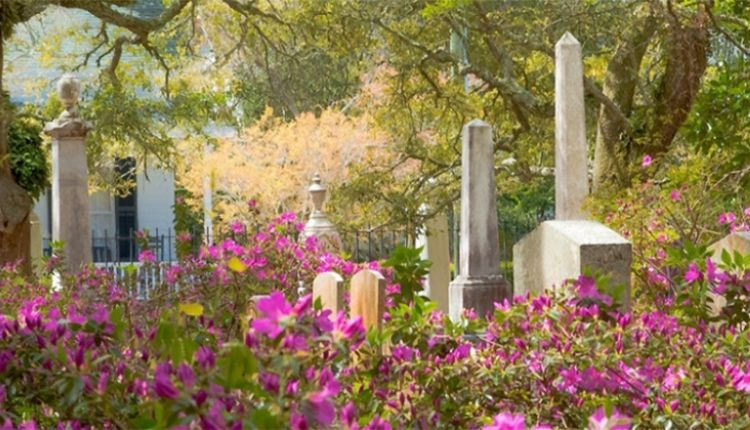 Plan a day trip to Beaufort, the third oldest town in North Carolina. Rich with history as well, your family will enjoy a trip down memory lane and discover the state's culture at Beaufort Historic Site. Visitors can tour the historic homes of Josiah Bell, John C. Manson and other prominent figures from the past. The Beaufort Historic Site is also the location for the Mattie King Davis Art Gallery.
Emerald Isle is also near the historic Fort Macon State Park, which is located in Atlantic Beach. The site is popular among history enthusiasts of all ages and an ideal location for a family picnic! It provides visitors with the opportunity to explore the barracks, visit the armories where soldiers stored their protection, and even get up-close and personal with an authentic cannon. Fort Macon is more than just a museum. This historic site has pavilions scattered around the grounds that are great for setting up a family reunion picnic. The various covered spots all have great views of the park and have restrooms nearby.
5. The fresh coastal cuisine is second to none!
Whether you're looking to create a family feast at your private vacation retreat or venture into town for a family dinner oceanside, the Crystal Coast offers some of the freshest seafood and produce you can find in the country.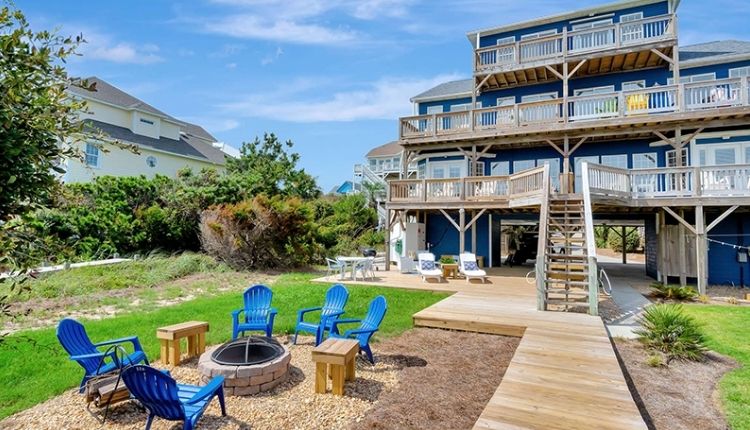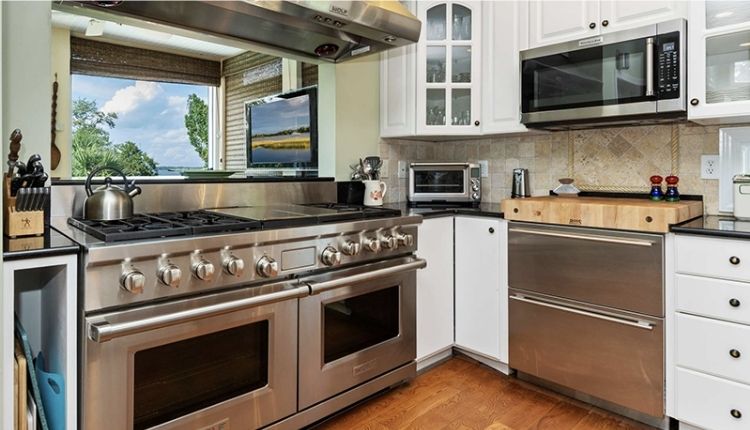 All of our properties have fully-equipped kitchens and dining areas fit to prepare amazing meals. Many vacation properties also provide you with outdoor grills, so the family grill-master will be pleased. Dining in is always a great option, especially if you are picking up some fresh seafood or locally sourced produce from nearby local markets like Cap'n Willis Seafood Market.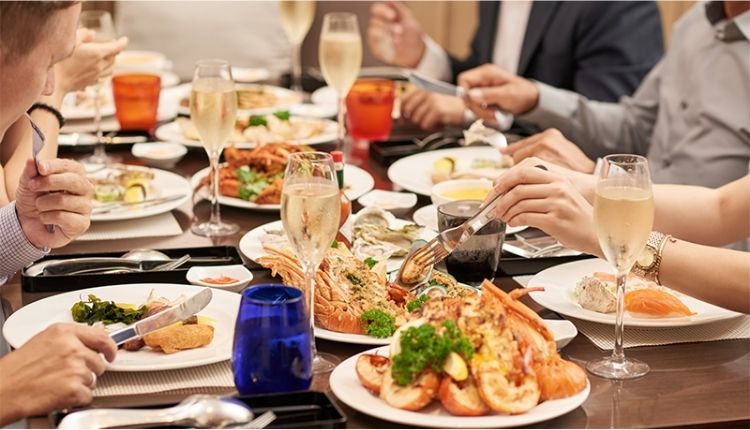 If you're more inclined to dine out, Emerald Isle has plenty of mouth-watering restaurants serving up the best in fine dining, the freshest seafood, as well as some great casual family dining. We suggest RuckerJohns in Emerald Isle, and you've got to try their Carolina Burger! Be sure to call ahead of time for reservations or to confirm they have enough space and service for your party.
However, the fine dining doesn't stop in Emerald Isle. Be sure to visit other nearby communities and experience their own unique spin on coastal cuisine!
6. Enjoy the many exciting events scheduled throughout the year!
While planning your family reunion in Emerald Isle, be sure to peek at the event calendar to include a fun-filled, family-friendly festival to check out during your reunion. Choose from festivals, arts & craft shows, holiday celebrations and much more all year long!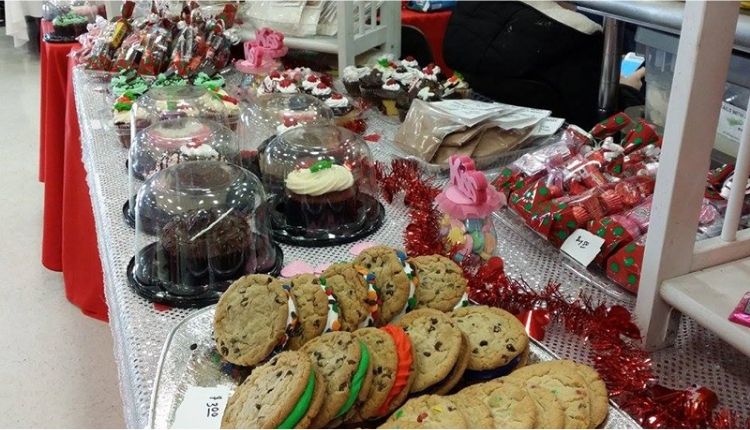 If you plan your trip during February, you and the family can attend the annual Carolina Chocolate Festival. Who doesn't love chocolate?! This charitable event takes place in Morehead City and allows you to enjoy a variety of chocolate-themed events over the weekend. The main Chocolate Festival event features vendors from across North Carolina, Tennessee and Virginia who entice you with an assortment of all things chocolate. From cakes to fudge, truffles, and even chocolate wine, chocolate lovers can indulge in a variety of delectable treats!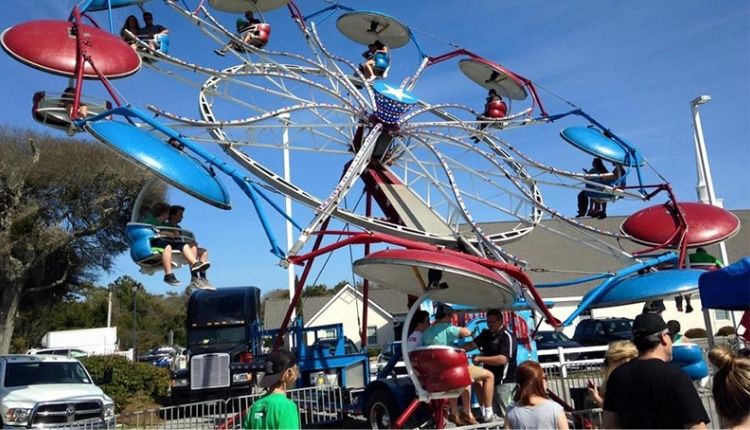 Here in Emerald Isle, the St. Patrick's Day Festival is a favorite for locals and visitors alike. This annual tradition takes place in March and is an all-day event held at the Emerald Plantation Shopping Center. It's a memorable event for all ages! The St. Patrick's Day Festival features a petting zoo, amusement rides, a climbing wall, face painting, more than 75 arts and crafts vendors, clowns and much more. There will also be a variety of foods including funnel cakes, hamburgers, BBQ and more.
Be sure to check out other fun events taking place throughout the year!
Start Planning Today
Emerald Isle Realty has a wide variety of local vendors offering photography, catering and equipment rentals to assist you with all the details of your beach reunion. From large group rentals packed with amenities to countless activities and attractions perfect for groups, feel free to contact the Emerald Isle Realty Event Services team and they can assist in planning your family reunion.
We look forward to hosting your next family reunion in Emerald Isle!
Save it for Later