If you're looking for a place in Emerald Isle that's near the beach and has plenty of space for every family member to relax, then you will fall in love with Casa de la Playa! This classic cottage is a beach house dream. Boasting five bedrooms and five-and-a-half bathrooms, this casita provides every guest with the desired amenities and much more. Be sure to view more photos and plan your next getaway to North Carolina's Crystal Coast!
A Traveler's Paradise
Casa de la Playa was designed to enhance the natural splendor of this coastal paradise. This vacation property shines brightly on Emerald Drive. With a yellow exterior reminiscent of a beach sunrise, this coastal vacation home will be your oasis of comfort thanks to the beautiful yard filled with lush shrubs and the perfect island accent -palm trees.
As you make your way inside, take the elevator up to the main floor to experience picturesque island views. After stepping into the main living area, you will feel yourself ease right into comfort. Casa de la Playa's third-row location coupled with the large windows provides plenty of natural light. The soft yellow walls and hardwood floors pair perfectly, and the beach-inspired décor adds to the comfortable island vibe. There's plenty of seating thanks to a large sofa and loveseat, plus a pair of brightly colored armchairs.
Steps away from the living room is the fully equipped kitchen and dining space. With an open countertop and state-of-the-art stove, it's easy to imagine yourself preparing delicious meals for breakfast, lunch and dinner. Stock up on all the fresh ingredients, snacks and beverages you desire. This vacation home boasts four refrigerators and a separate ice maker, perfect for filling up your cooler for the beach. Enjoy serving your fresh cuisine at the large, hardwood dining table with seating for up to 10. The kitchen also features an island complete with four barstools, making it a perfect spot to serve up some tasty appetizers on family game night. After a few rounds of Pictionary, take the fun outside! Direct access to an open deck is perfect for watching those famous Crystal Coast sunsets and listening to the waves serenade the night.
After getting your evening dose of fresh ocean air, head to the ground-level game room for a friendly billiards tournament. There's also a cabinet full of board games like Monopoly, Yahtzee and a Star Wars puzzle. The room comes complete with a mini-fridge, wet bar, plenty of seating and a flatscreen TV.
Casa de la Playa provides high-speed wireless internet throughout, so you can share your trip with friends and family online. There are seven flat-screen TVs with cable throughout the home, perfect for everyone to catch up on their favorite weeknight show or gather the family together for a movie night.
Make it a Beach Day
Casa de la Playa is just a stone's throw away from Emerald Isle's golden sand beach. While here, let those sunrises be your morning fanfare. You and your guests will be thrilled to get out of bed, enjoy a quick breakfast and make your way to the beach for a long day under the sun.
After a day filled with soaking up those warm rays and splashing through the rolling waves, head back home for a backyard cookout. Plan a dinner made on the outdoor gas grill or simply prepare snacks and relax with your guests by the large, private pool complete with a hot tub.
If you're looking for more family competition, sharpen your serving skills at Casa de la Playa's volleyball net or show off how many ringers you can get during a game of horseshoes.  As the sun sets on another memorable day, sprawl out on the large lawn and point out your favorite constellations in the night's sky. With two levels of balcony and several options for some friendly competition, it's easy to see why this coastal property is a house fit for a beach vacation.
Gaze into the Night
Once you get your fill of beach activities or fun exploring the island, return to your sanctuary of comfort to recharge for your next day of adventures. At Casa de la Playa, there's no shortage of cozy rooms to refresh yourself with a good night's sleep. With five bedrooms, you will rest easy knowing that your family and friends are sleeping comfortably as well.
Each room is colorful and features wall murals inspired by the coast. This coastal cottage was built for big groups, so every suite provides ample space. Three bedrooms provide you with king-size beds, two bedrooms come complete with a set of bunk beds and there's a queen-size sleeper sofa as well.
Book Now
Casa de la Playa is located just off Emerald Drive and is nearby plenty of restaurants and a mini-mart in case you need some extra juice boxes or beach towels! With five bedrooms, close proximity to the beach, and the perfect set-up for entertaining, it's easy to see why you should book this rental property for your next Crystal Coast vacation! Check the calendar and schedule your next island getaway today!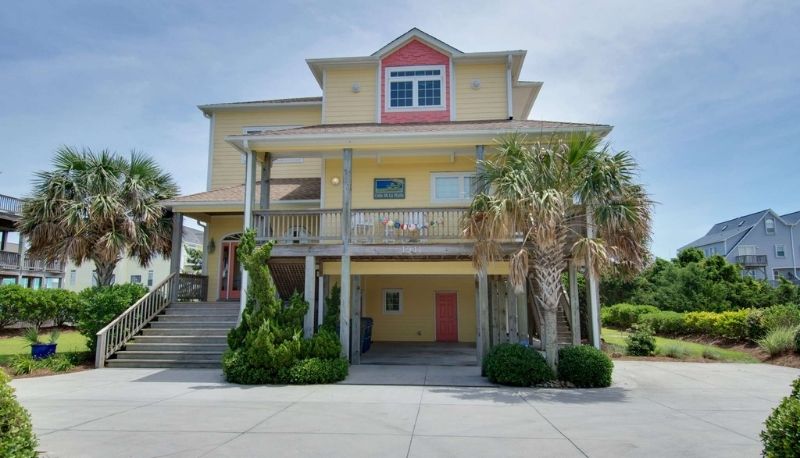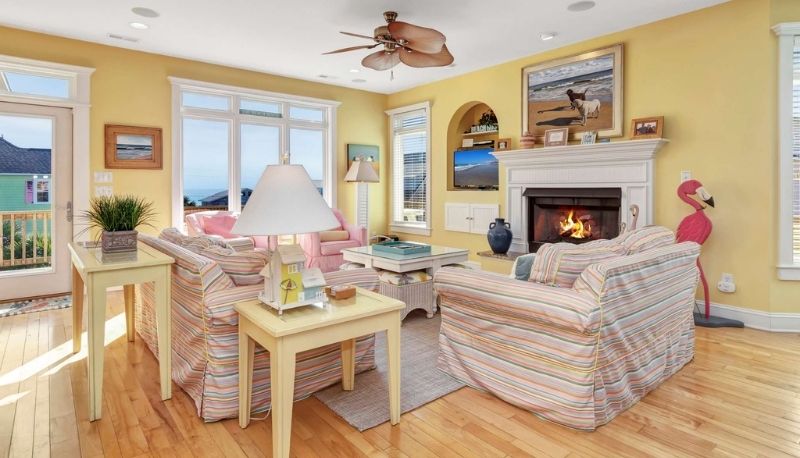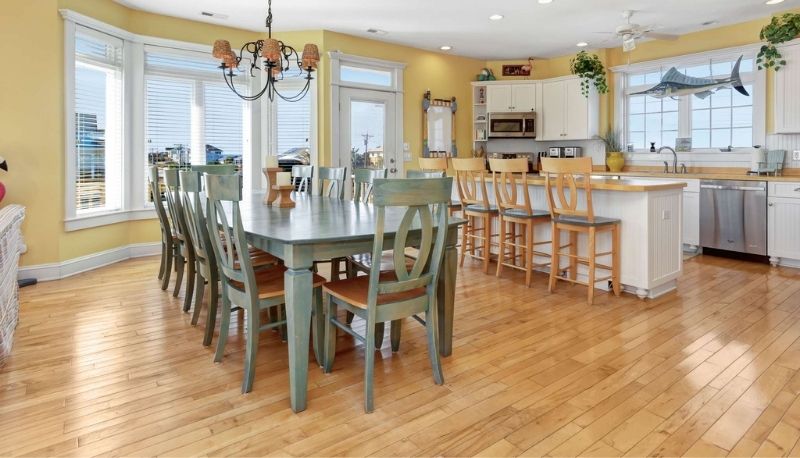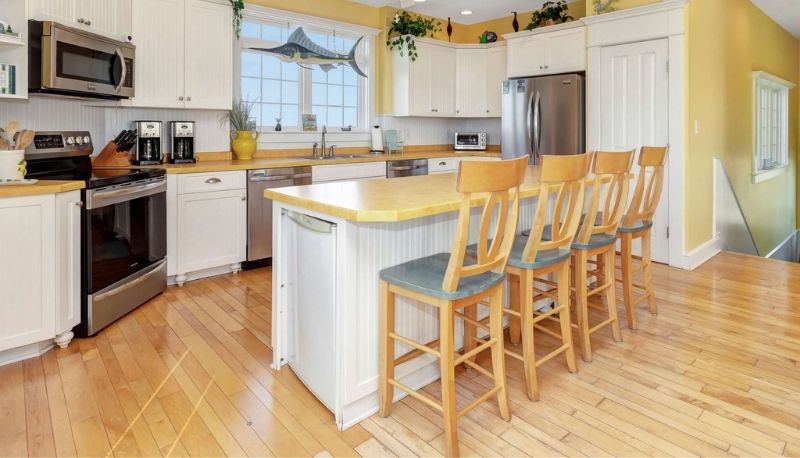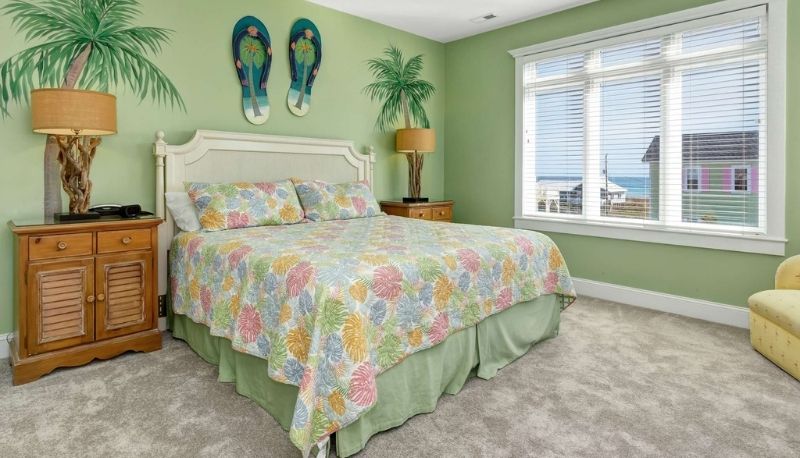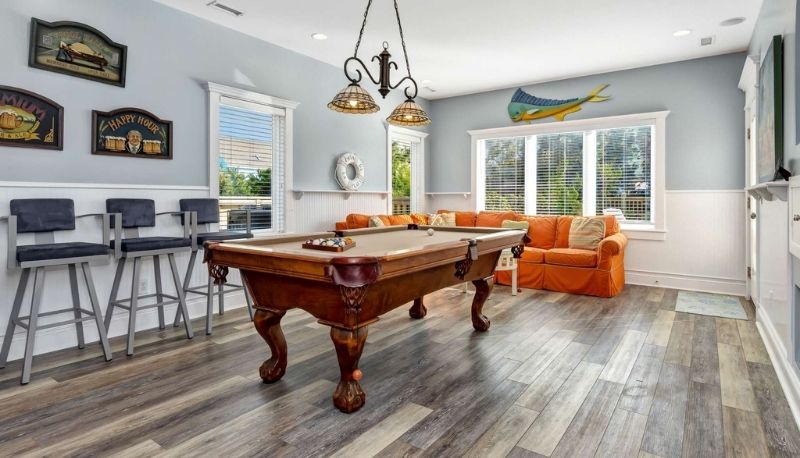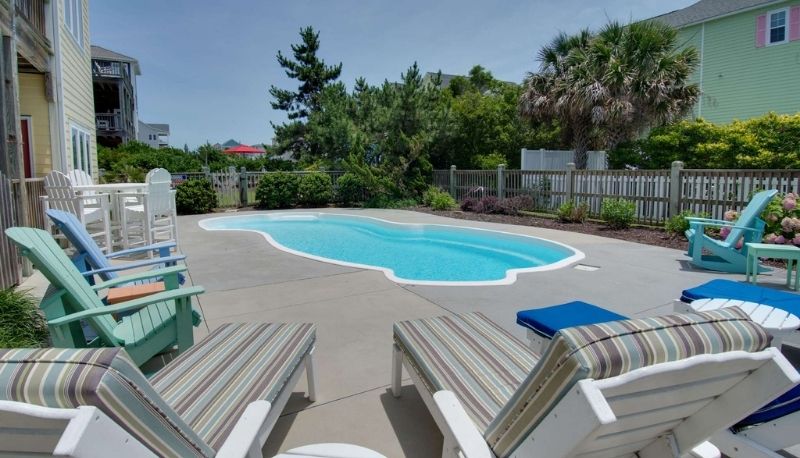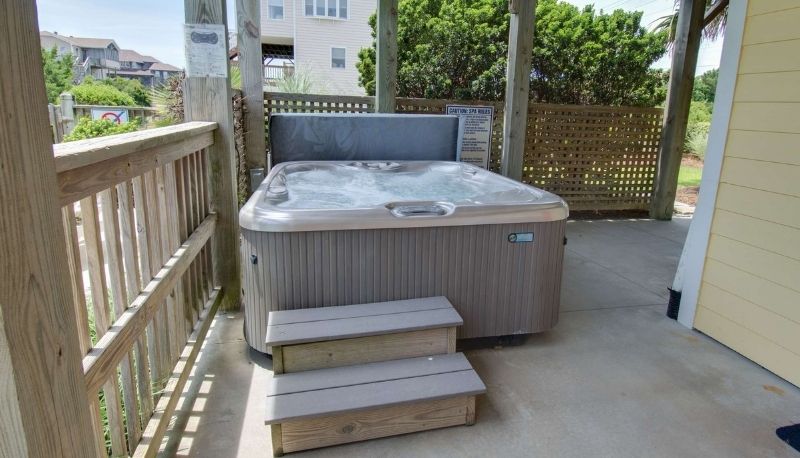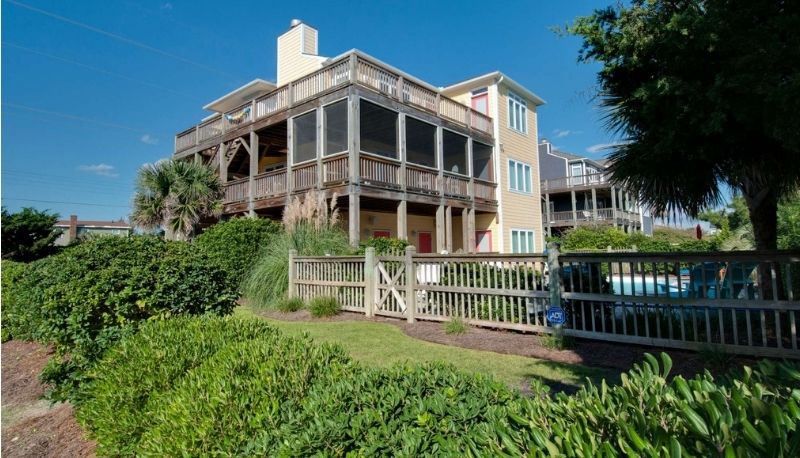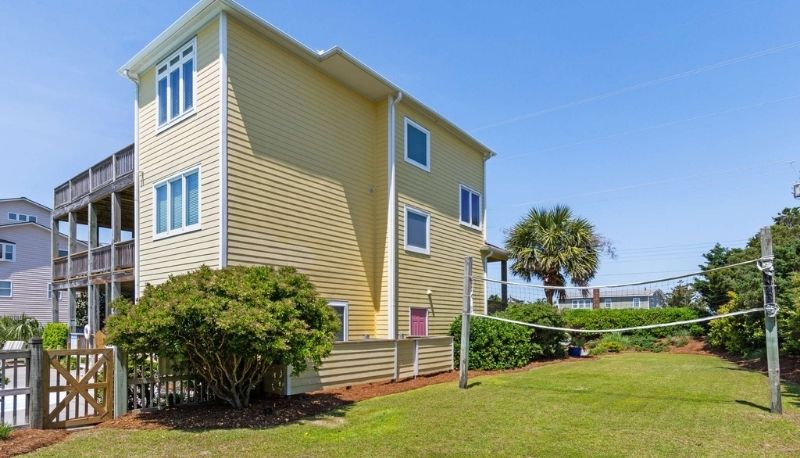 Save it for Later