This week's featured property shines bright along North Carolina's Crystal Coast. With plenty of space for every guest to find comfort and the luxurious amenities desired by any traveler, The Lucky Penny is sure to provide you with a charming experience during your visit to Emerald Isle. This magnificent oceanfront cottage is perfect for families or large groups looking to live out a beach getaway to remember for a lifetime. Make some of your family's favorite memories by the ocean and be sure to view more photos of this vacationers' paradise.
Beneath the Ocean Blue Skies
As soon as you park in the driveway of this luxurious property, you will immediately be whisked away to paradise. This large, oceanfront cottage boasts a perfectly manicured lawn along with everyone's favorite island accent, palm trees. The yellow exterior is reminiscent of the shining sun and the sugar-white stairs lead you directly to the front door to your oasis of comfort.
Once inside, you will be stunned by The Lucky Penny's décor and design. This upgraded beach house's bright white interior showcases large windows to provide you with boundless ocean views and plenty of natural light, perfect for creating a relaxing atmosphere that all will enjoy. With hard flooring throughout and freshly painted walls, you're bound to catch up on much-needed downtime on the coast in style.
The main living area provides you with plenty of comfortable seating options. A set of plush couches and an armchair are perfectly placed in front of the large Smart TV, perfect for a night of cinematic entertainment. There's also a coffee table to enjoy your hot morning drinks or cold late-night beverages. Don't be surprised if you catch yourself curling up with a book or the latest issue of your favorite fashion magazine in this room! But the picturesque coastal views may cause a welcomed distraction.
The Lucky Penny's kitchen is any aspiring chef's dream come true. With high-quality appliances and some bells and whistles, you have everything you need to make your favorite meals or maybe try something new. This cooking space provides you with a large stovetop and a spacious oven perfect for a fish fry or seafood roast topped with savory homemade garlic and herb butter. The smooth granite countertops provide the perfect spot for presenting beautiful appetizers or mid-day meals. There's also a small chiller for keeping your coastal-inspired cocktails cold before dinner. Gather your guests and serve up your delicious meals at the large dining table with seating for up to eight, or take a seat at the bar, complete with four stools.
Meals are not limited to the dining room! The Lucky Penny's backyard brings every pit master's outdoor paradise to life. There's nothing like a flame-grilled meal for your beachside cookout. Host a meal to remember on the fully furnished poolside deck. You can also enjoy your favorite frozen drinks under the beachside gazebo as the sun sets on another dreamy day.
This oceanfront retreat is more than a place to relax and unwind as you'll see by the entertainment options flowing beyond the living room. The Lucky Penny also provides you and your guests with elevator access to all floors. Make your island getaway even more memorable by planning a game night for you and your crew. After dinner, take the elevator down to the gaming room to enjoy some friendly competition with a round of billiards or foosball. After the pool sharks take the win, walk over to the in-house theater and enjoy your favorite blockbuster on a massive, 60-inch Smart TV. This entertainment hub comes complete with a mini-fridge and kitchenette.
The Lucky Penny provides you and your guests with high-speed internet access throughout the house and a laundry room to keep your clothes fresh during your stay. There's also an extra refrigerator in the garage for the surplus of snacks and beverages that come with every family getaway.
A Night to Remember
This oceanfront vacation rental evokes the level of luxury you've been seeking. The Lucky Penny was designed to give every guest in this cottage a good night's rest as memorable as a day spent splashing through the waves. Deluxe living at its finest, this home boasts six spacious bedrooms and five and a half bathrooms.
This estate provides you with two master suites, allowing you and another guest to catch a royal break before embarking on your next Emerald Isle adventure. Each master room gives you direct access to the covered deck. Take your coffee outside and enjoy the peaceful sound of the rolling waves with a backdrop of a Crystal Coast sunrise. Three remaining rooms are each fitted with a queen-sized bed and the last room provides four twin beds, perfect for the younger crowd. Each bedroom boasts ample storage space and the most beautiful views the Crystal Coast has to offer.
Discover The Coast
The Lucky Penny, located in Emerald Isle, is the ideal property for every vacationer in search of the ultimate beach retreat. This cottage's beautifully crafted stairs lead you and your guests directly to a dedicated boardwalk. You'll be experiencing the sand beneath your feet quicker than it takes to butter your morning toast.
When you're done admiring the jaw-dropping view of North Carolina's coastline, start soaking in the life-giving waters of the Atlantic. The sand also sets the perfect stage for family fun and relaxation. While the adventure begins at the water's edge, the fun continues along the shore. Have fun creating a sandcastle adorned with vibrant shells of all shapes and sizes or simply take a walk down the coast as the refreshing waves roll onto your feet.
After spending a sun-filled day on the beach, wind down back home. There's nothing quite like taking a dip in your own private swimming pool! Experience the serenity of calm waters while listening to the ocean just over the dunes. If you want to relax your muscles after a day riding down Emerald Path, hop in the hot tub and see just how much sweeter life is with a whirlpool of bubbles and warmth. The Lucky Penny is located near the local shopping scene, so be sure to plan a day checking out the shops and enjoying some Crystal Coast inspired cuisine at one of the many delicious local restaurants.
Book Now
The Lucky Penny provides you with everything your family needs to make those moments in Emerald Isle more meaningful. It's a vacation property created for everyone to discover adventure and find comfort. You deserve the experience, schedule your stay with Emerald Isle Realty today.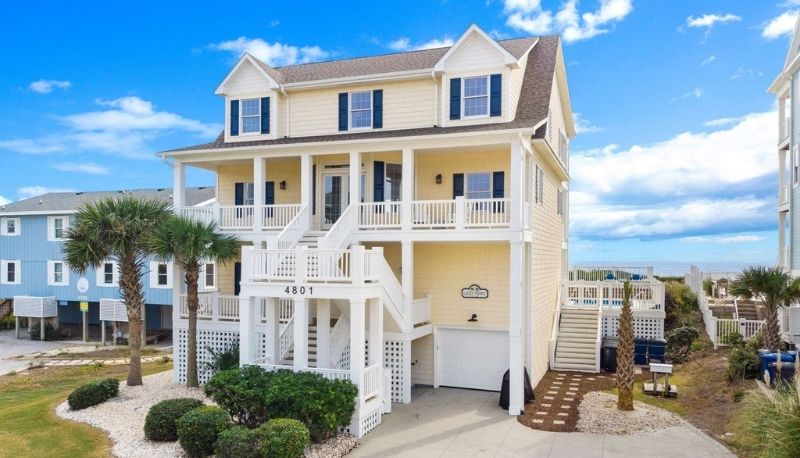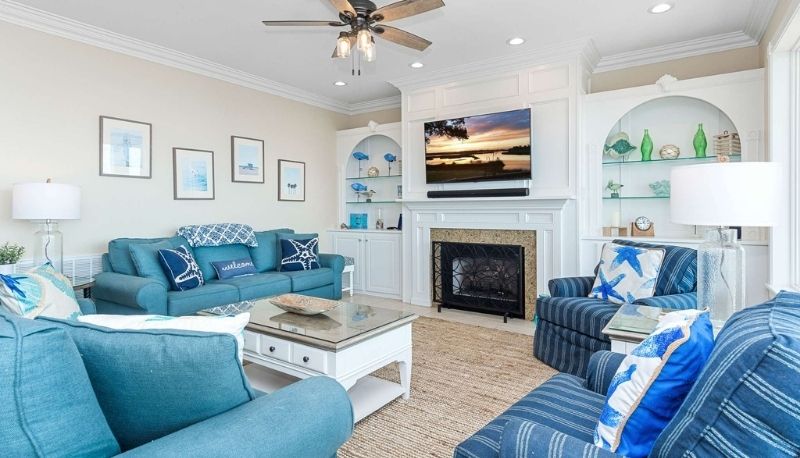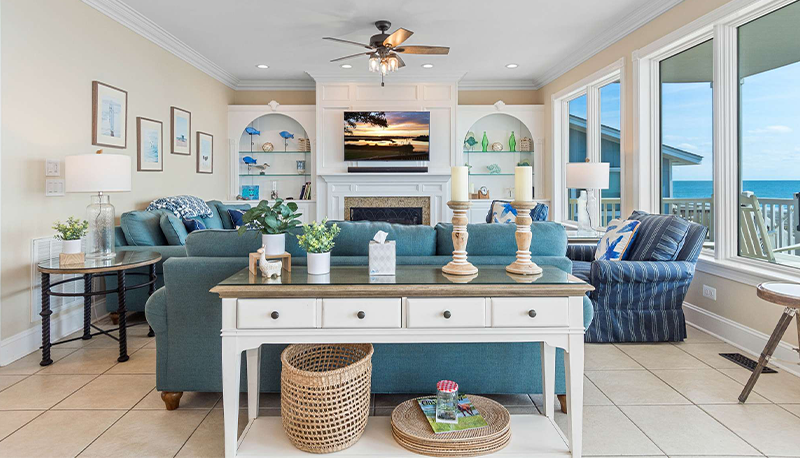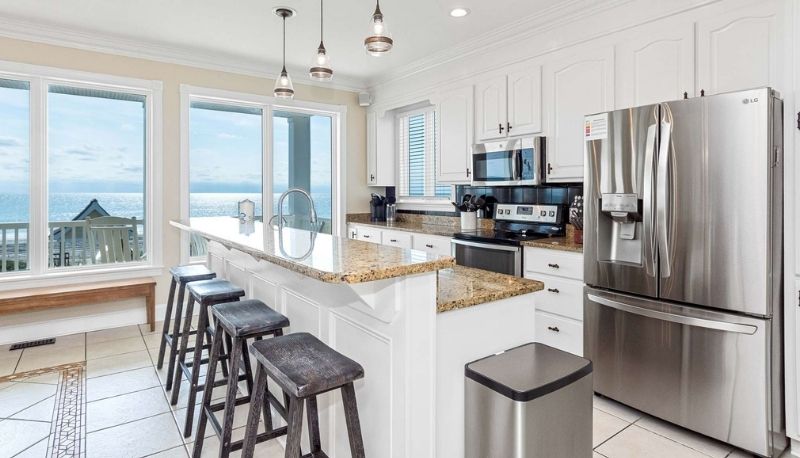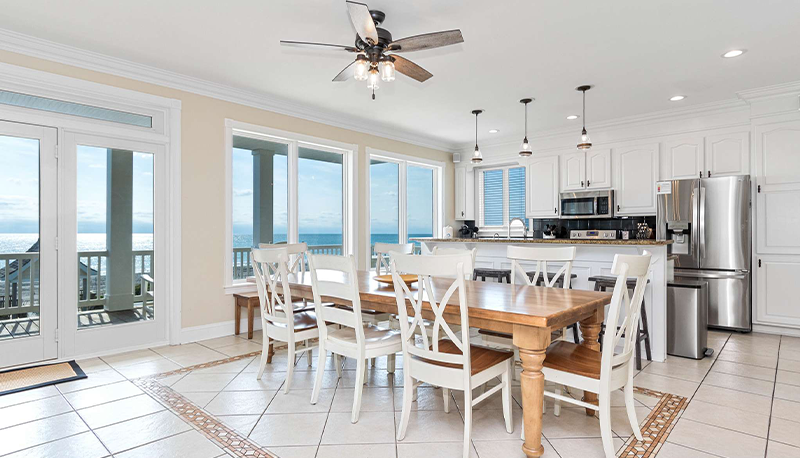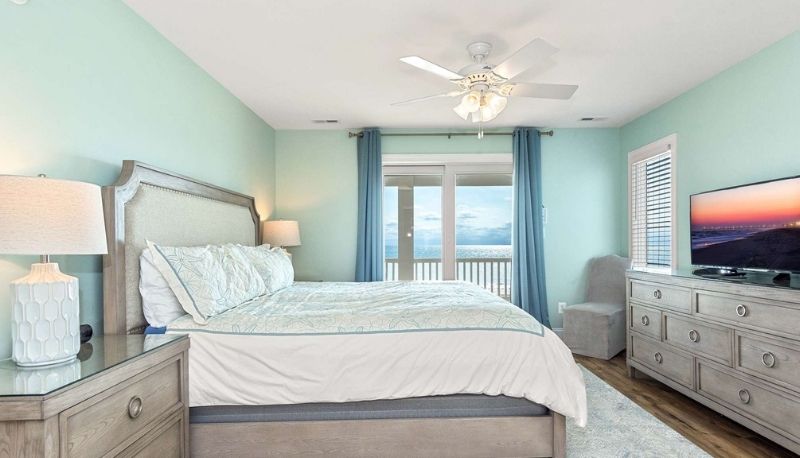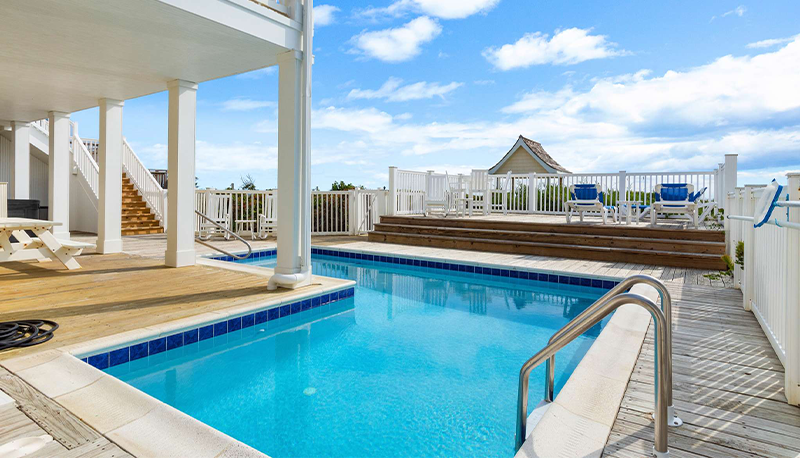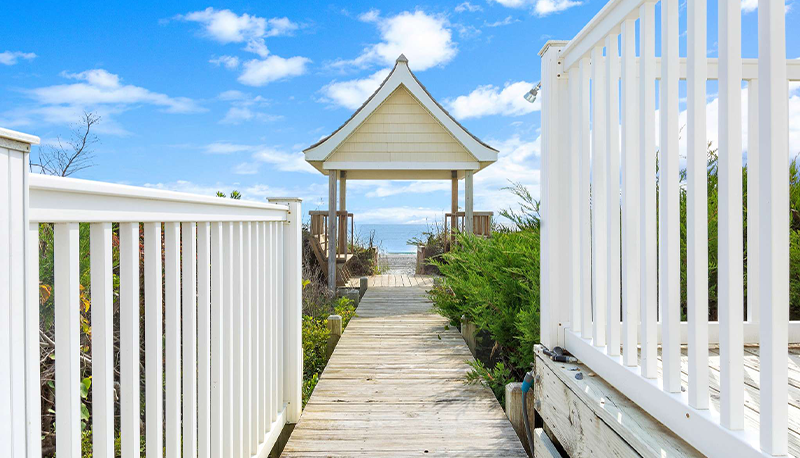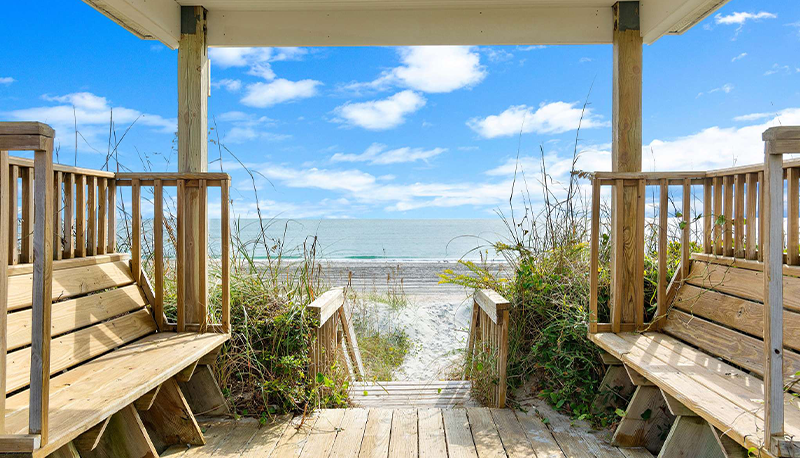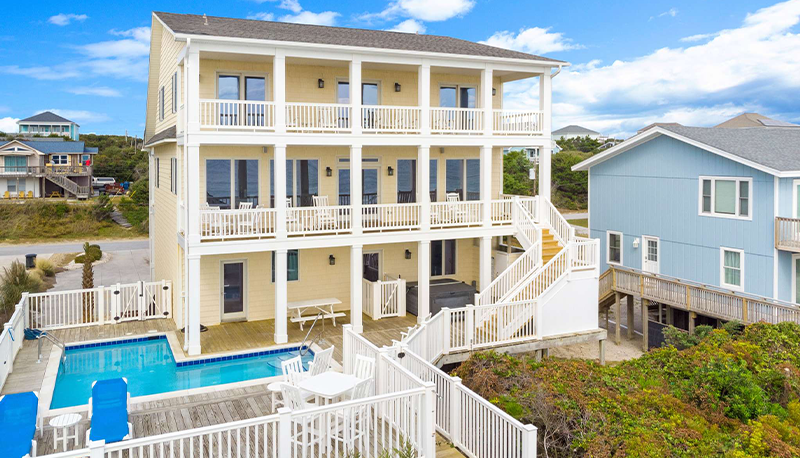 Save it for Later