There's nothing quite like a getaway to North Carolina's Crystal Coast! This week's featured property will surely inspire you to plan a trip to the beach destination best described as paradise on Earth. Thank God is an oceanfront cottage peacefully resting on the beach of Emerald Isle. With dozens of luxurious amenities and the ocean at your doorstep, you're sure to enjoy reconnecting as a family and as you catch a break from the daily routine. View more photos of this coastal retreat as you begin crafting a coastal experience for you and your family.
Divine Experiences
There's nothing quite like getting that first glimpse of your vacation home-away-from-home. Thank God sits atop a dune and provides you with unobstructed ocean views. This charming cottage will skyrocket your salt-washed escape to the next level with a bright yellow exterior reminiscent of a fun-filled afternoon.
Thank God's celestial living room radiates island vibes with plenty of natural light. Large windows create an open living space and provide picturesque ocean views of the Atlantic. The ash-brown hardwood flooring pairs perfectly with the sugar-white walls and create a soothing atmosphere for catching a movie, reading, or enjoying a refreshing afternoon siesta. The bright coastal décor throughout and plenty of comfy seating options will aid you and your guests in creating relaxing memories together. With plenty of space, a 60-inch Smart TV, and direct deck access, your prayers for entertainment options have been answered.
This vacation retreat provides you with a sleek kitchen complete with stainless steel appliances. Take advantage of the fully-equipped cooking area and turn mealtime into a fun activity. Nothing brings a family together like a good meal – especially when you get to make it together. Thank God's high-end kitchen boasts marble countertops that provide plenty of space for prepping ingredients and laying out all the fixings for your North Carolina fish fry and clambake. The large dining table that is just steps away from the kitchen provides room for six guests to enjoy a delicious meal together any time of day. There are also four barstools for anyone looking to enjoy a snack or morning cup of coffee before heading down to the beach.
The beautiful array of amenities doesn't stop here! Every guest will have access to high-speed internet, perfect for sharing all your vacation snapshots with friends and family. There's also a laundry room and an outdoor gas or charcoal grill for those unforgettable backyard cookouts.
Devoted to Your Best Rest
Thank God was designed to be a relaxing home, perfect for all guests. With three bedrooms and two bathrooms, rest assured each guest will experience nights of angelic rest while staying at this coastal cottage. Plus, each bedroom is beautifully decorated with that trademark Emerald Isle flair so you can fully immerse yourself in the vacation state-of-mind.
The master suite boasts a plush king size bed for plenty of sleep-filled nights on the coast. This bedroom provides you with a private bathroom complete with a beautiful walk-in shower. The two remaining rooms offer a queen size bed and two twins. Each bedroom has a Smart TV so you can stream your favorite shows before turning in for the night.
Your Coastal Journey
North Carolina's Crystal Coast is an adventurous location with plenty of outdoor options to explore, from quiet beaches to lush wildlife sanctuaries. Thank God's private deck puts you just steps away from the shimmering sands of the beach. It's also the perfect spot for the family to hang out after an active day of boogie boarding, swimming, and paddleboarding. Your time on the shore can be spent soaking up the sun or swimming through the endless supply of waves. Whether you're walking down the beach at sunrise or taking a refreshing swim, you're bound to discover the healing wonders of the ocean. When you're ready to head back in, don't worry about trailing sand into the house —Thank God provides guests with a private hot/cold outside shower.
Thank God is located down the road from Bogue Inlet Pier. A favorite for visitors and locals alike, this hotspot is perfect for dropping a line to catch local fish or take in an unforgettable sunrise or sunset. Thank God is also a short distance from Emerald Isle Woods Park, a natural location with a beautiful boardwalk and a scenic birding trail. Surprise your family with a picnic lunch in the park or even show off your skills on the disc golf course.
Emerald Isle is surrounded by communities steeped in history with charm to spare. Skip down the coastline and discover Beaufort's storied past with a guided tour through Beaufort Historic Site. Be sure to visit Swansboro, "Friendly City by the Sea." This coastal community is popular the area because of its historic downtown district and antique shops offering unparalleled finds. With several options for local coastal cuisine and endless opportunities for adventure, you are sure to make your family's trip on the Crystal Coast one to remember.
Book Today
There's nothing quite like experiencing the sandy seaside stretch of Emerald Isle in a breezy beach cottage built to bless your getaway with oceanside rest and relaxation. With cozy bedrooms and a spacious alfresco area, your family is sure to experience the ultimate coastal getaway. Be sure to check the calendar and schedule your stay at Thank God today.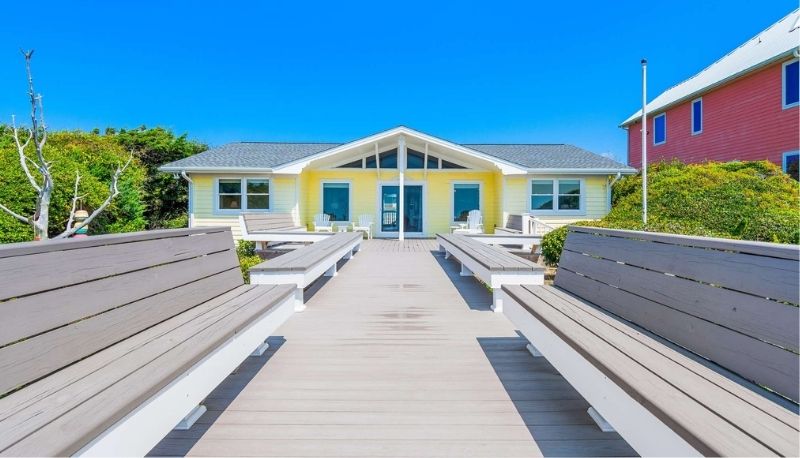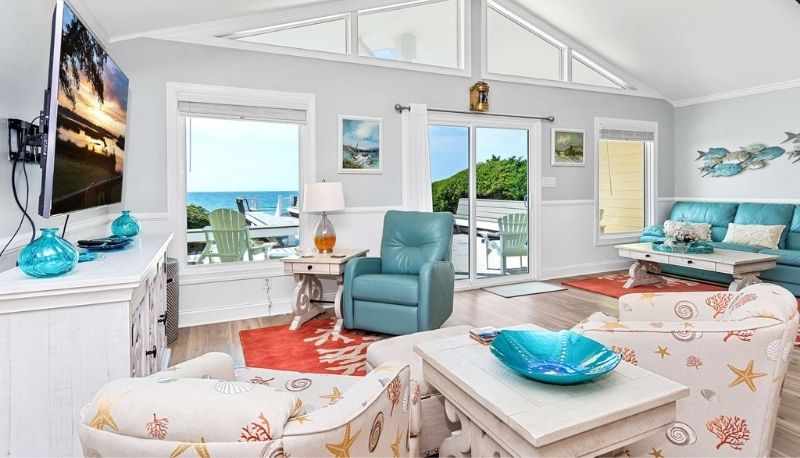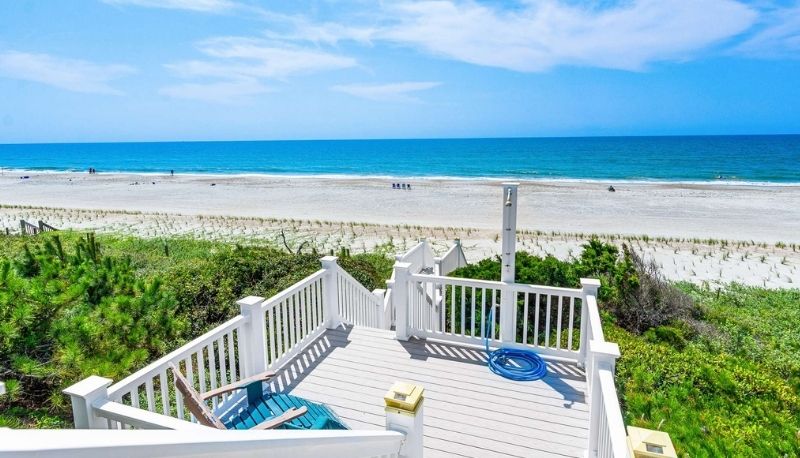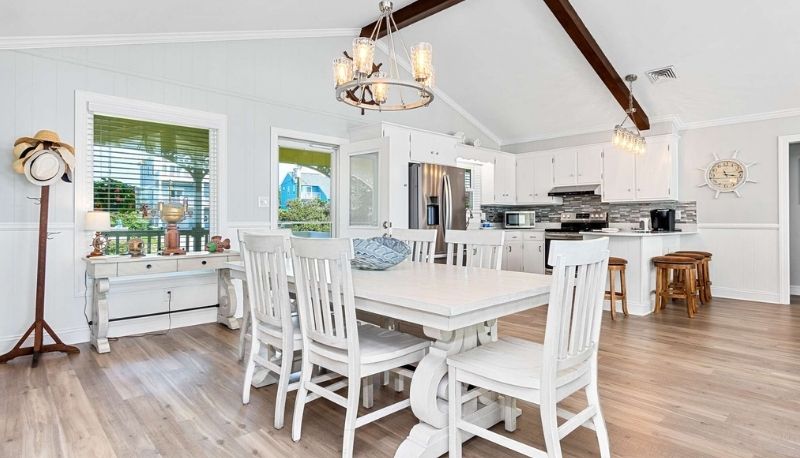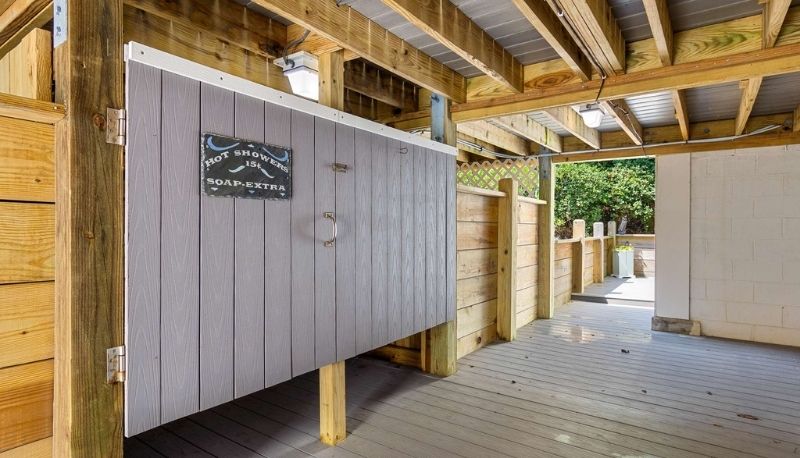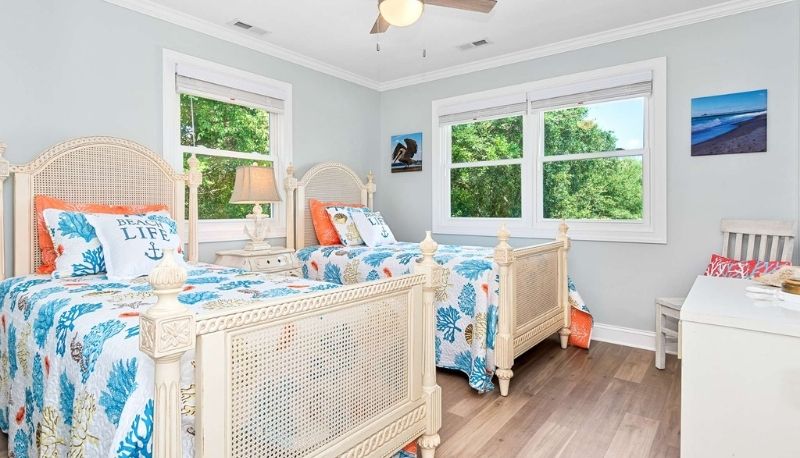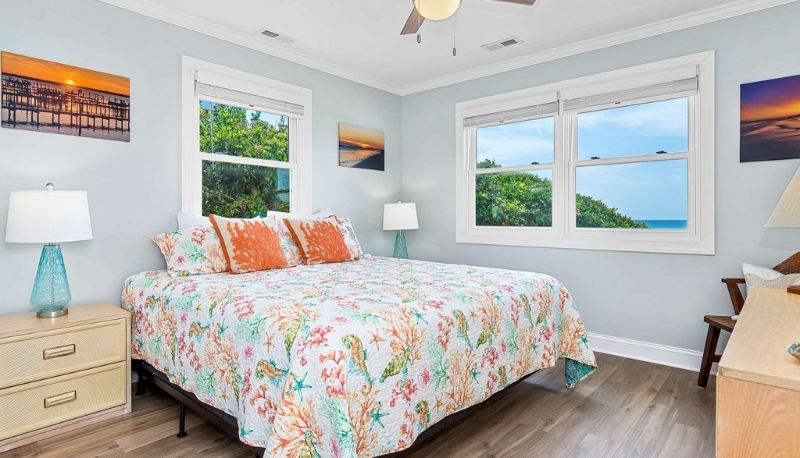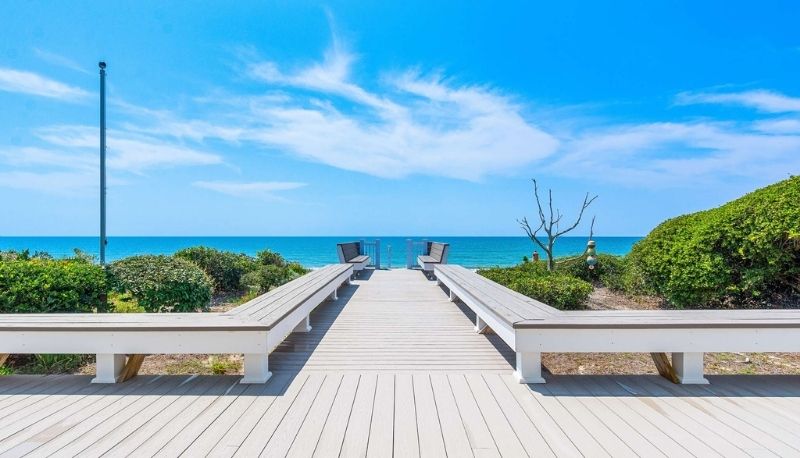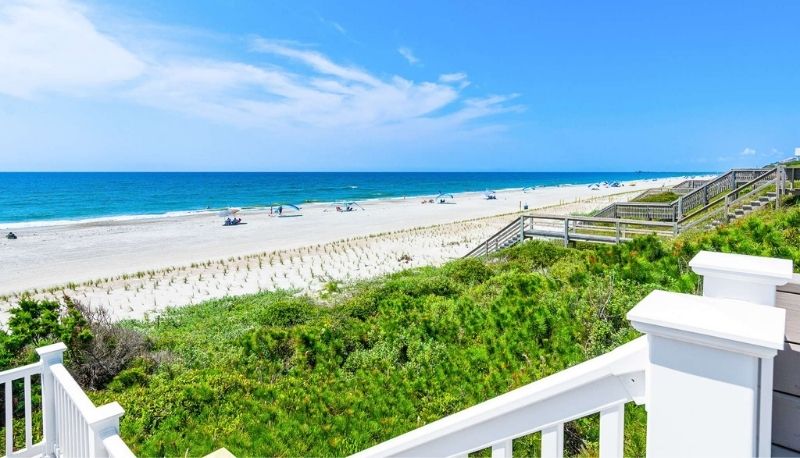 Save it for Later