The shimmer catching your eye on the horizon is your summer getaway to Emerald Isle, North Carolina. Time spent on the Crystal Coast will be the highlight of your year and the memories created on the island will inspire annual family vacations for many years to come. While the refreshing waves are enough to motivate your return, this week's featured property could easily be another reason. Blue Moon Rising West is a chic duplex waiting to provide you with the relaxing experience of Bogue Sound. Be sure to view more photos as you start dreaming about sipping cold beverages paired with a coastal view.
Elegantly Charming
As soon as you see Blue Moon Rising West, you'll know that you have arrived in paradise. The sky-blue exterior stands out among a beautiful landscape filled with lush greenery and palm trees. The wrap-around decks will surely catch your eye. The elevated design provides the perfect spot for morning coffee or an afternoon admiring the dreamy soundfront views. 
Once you enter this luxurious property, you'll feel right at home. The living area was created for you and your guests to unwind and enjoy each other's company. The zebra print rug sets the mood for this room, and the coastal décor and house palms bring the coastal safari vibe to life. With various cozy seating options, elegant furniture pieces, and a Smart TV ready for movie nights, rest assured you will experience unyielding rejuvenation.
A short walk across the hardwood floor brings you to the beautiful cooking area perfectly seasoned with coastal memories. If the kitchen is the heart of the home, then the dishes prepared here will feed the souls you dine with. Fully equipped with stainless steel appliances and a large granite countertop, cooking meals here will be just as rewarding as the memories you create for your loved ones. After setting plates, invite your guests to feast on the large dining table with enough seating for eight. Craving a sandwich or a midnight snack? Pull up a seat at the bar! There are four stools for anyone looking for a quick meal or extra space.

The stove isn't the only place to prepare a delicious meal. Blue Moon Rising West provides guests with an outdoor grill as well. An island vacation isn't complete until you have a flame-grilled dinner. Once the plates are cleaned, the sun is set, and everyone is basking in the glow of the moonlight, take a moment to praise yourself for planning a delightful vacation. 
Blue Moon Rising West also provides you and your guests with high-speed internet access throughout the house and a laundry room to keep your clothes fresh during your stay.
Moonlit Lullaby
Blue Moon Rising is a soundfront property that evokes a level of luxury you've been yearning for. This coastal duplex was designed to give every guest a good night's rest. Exquisite and cozy, this vacation retreat boasts three spacious bedrooms and two and a half bathrooms.
The master bedroom provides a cozy queen-sized bed and a private bathroom. While the room's Smart TV allows you to watch your favorite sitcom before bed, access to the deck will lead you to do a bit of stargazing before drifting to sleep. The remaining two bedrooms are just as delightful. One of the rooms is fitted with a queen-sized bed, and the last room provides two twin beds, perfect for the younger crowd. Spacious and beautifully decorated, every room will give you an exceptional and comfortable experience.
Sounds Good or When Stars Align
Blue Moon Rising West is located in Emerald Isle on the north side of the iconic Emerald Drive. In addition to being within walking distance from the revitalizing Atlantic Ocean, this fabulous duplex rests on the banks of Bogue Sound, so you can experience the best of both worlds while making your escape to Emerald Isle. 
This property's unique location presents you with more than one way to experience the Crystal Coast's aquatic dreamscape. Bogue Sound's tranquil waters provide even more experiences for you to discover. Shared sound access gives you a safe spot to launch a  kayak. Exploring the alluring waters is the perfect way to start any morning. The barrier island prevents the strong ocean currents and waves from creeping in and creates the ideal conditions for a mesmerizing, yet calming, time on the water. Drop a line or just appreciate nature, the choice is yours. After skimming through the water you will be able to rinse off in the outdoor hot/cold shower before heading.  
After embarking on your coastal adventures, take Emerald Drive directly into the heart of downtown. There, you and your guests will be enjoyably surrounded by the local shops and boutiques of the island. Try on the latest fashion or pick out some gifts for your friends back home. After browsing the local fare, spend your afternoon dining on classic Carolina cuisine and stick around for a happy hour. One of the benefits of this coastal destination is the buffet of restaurants offering breathtaking ocean views. 
Plan Your Stay
With plenty of space for relaxation and family fun, it's easy to see why now is the time to schedule your next Emerald Isle vacation at Blue Moon Rising West! If selecting your vacation property is the final step in planning your getaway, give us a call at 855-891-1962 and one of our reservation specialists can help you secure this wonderful duplex.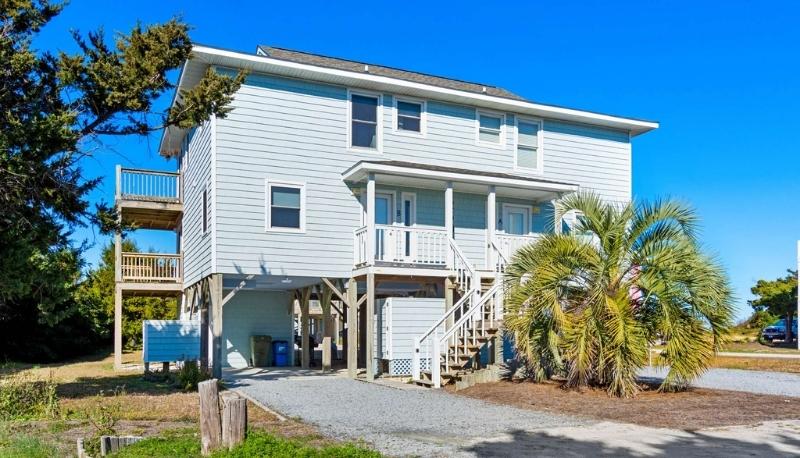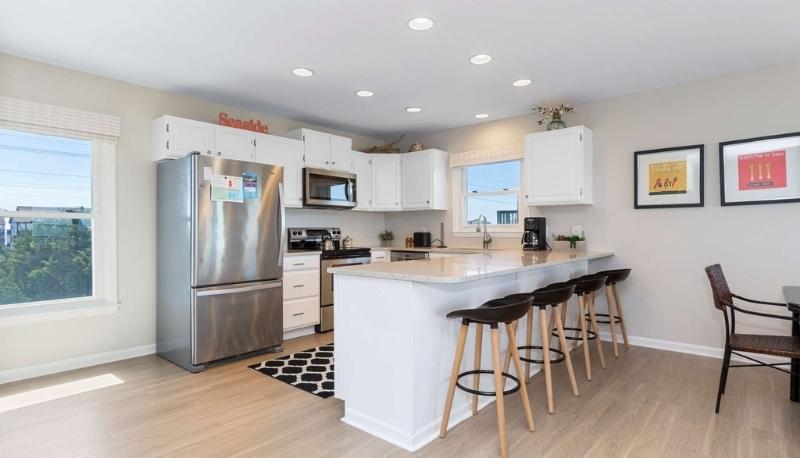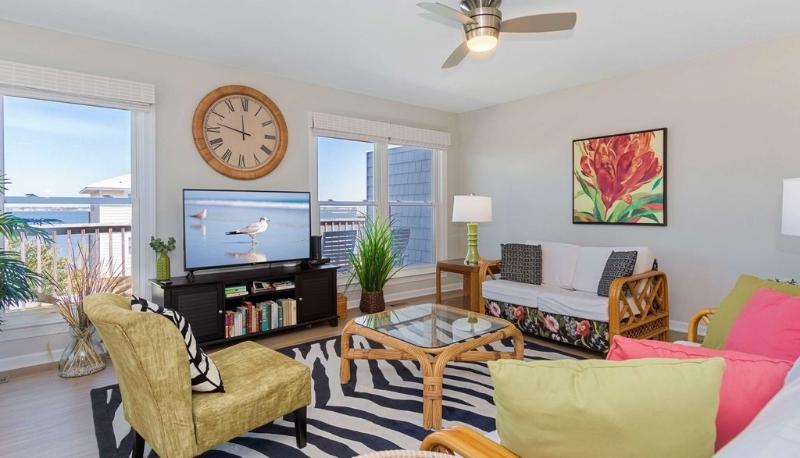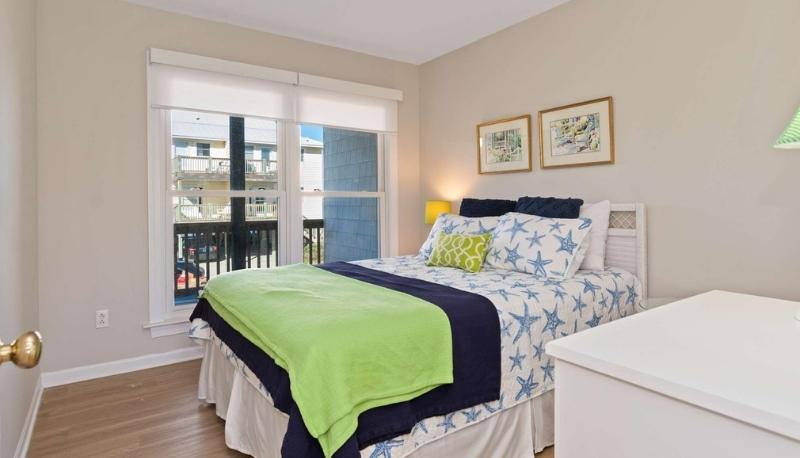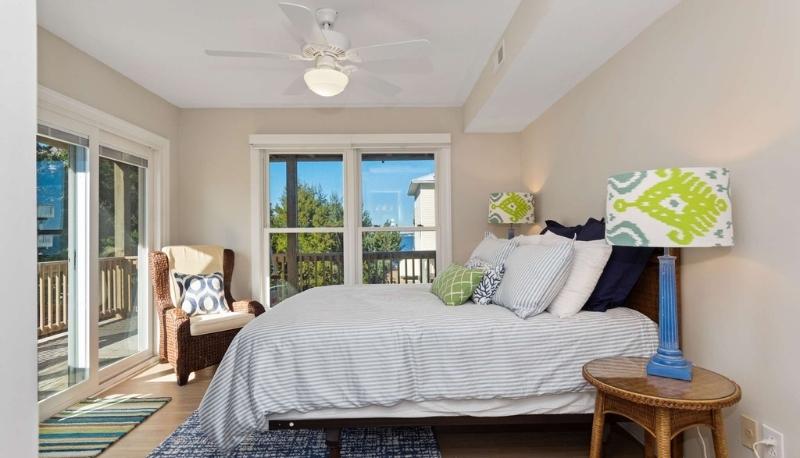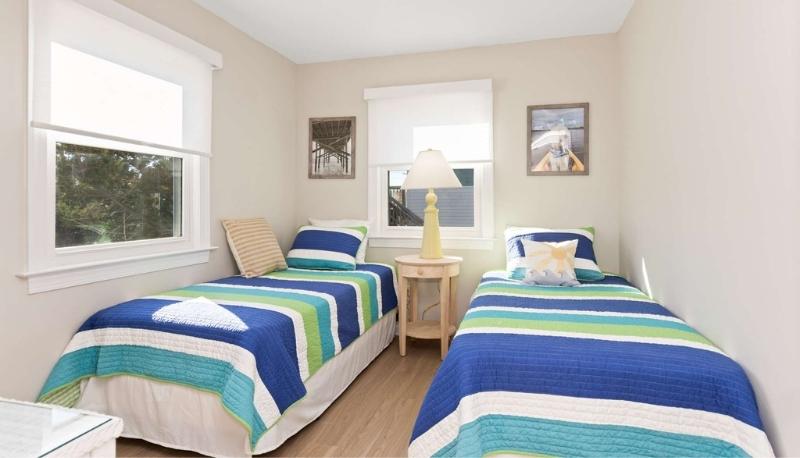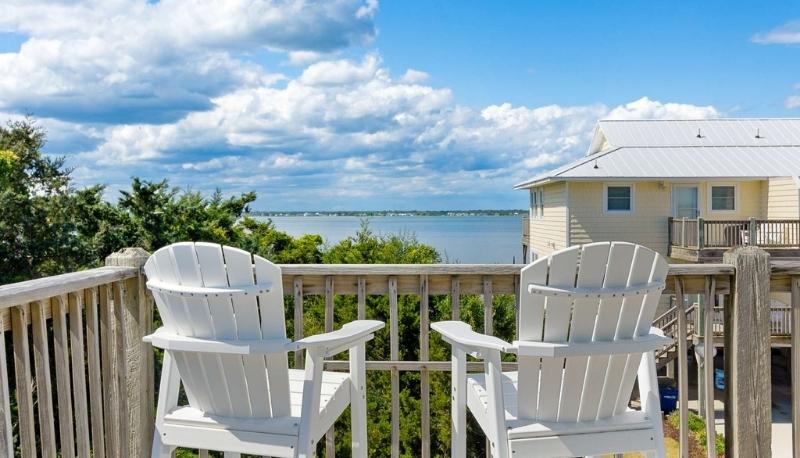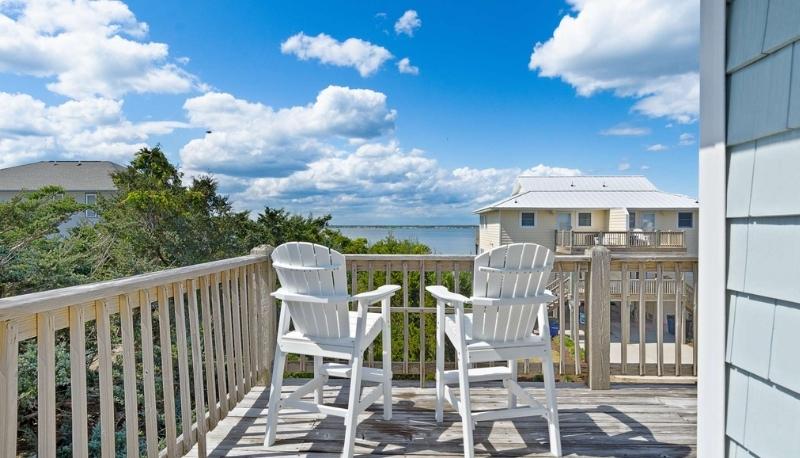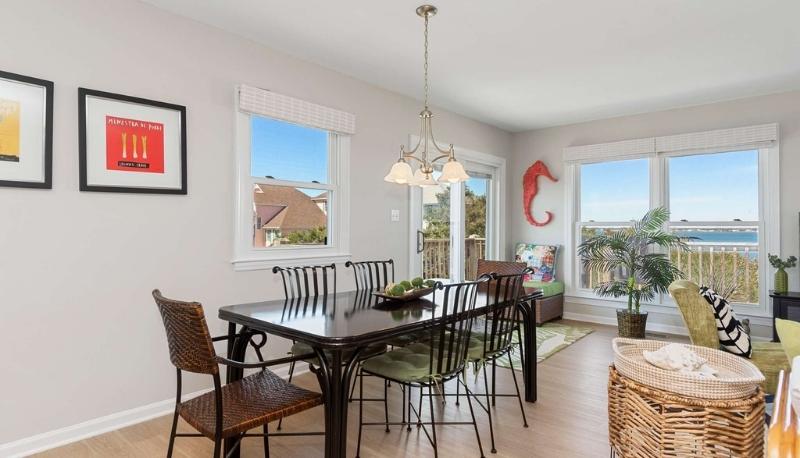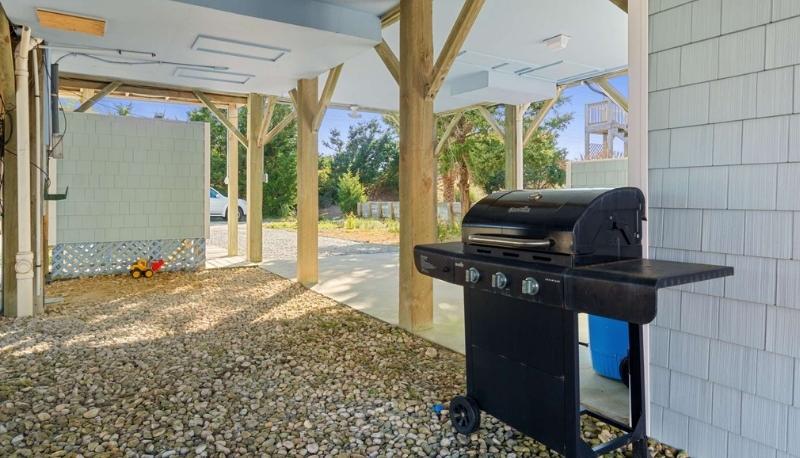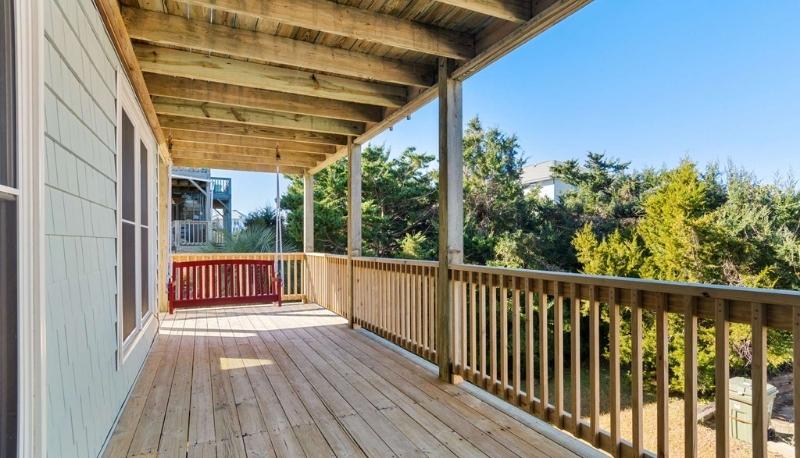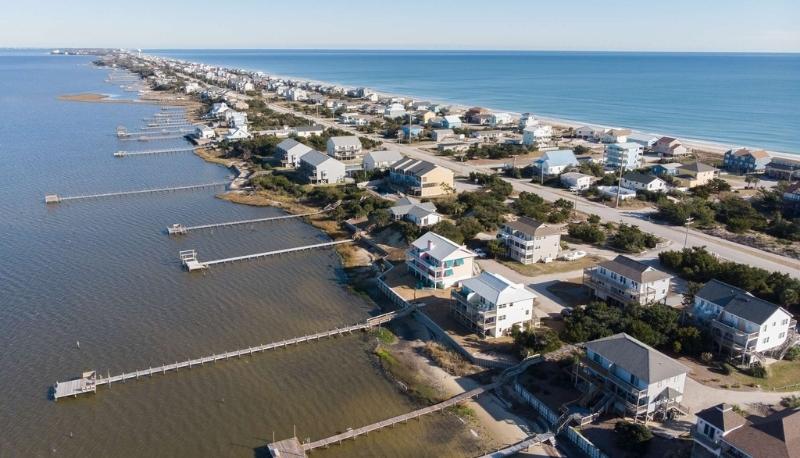 Save it for Later