There's nothing like the bright, coastal colors of a beach getaway. Suppose you're looking to change up your city view and spend a decent amount of time exploring North Carolina's beautiful coast. In that case, you will enjoy reading about this week's featured property, Blissful Sunburst West.
With amenities perfect for any island getaway, this charming duplex will whisk you away to tranquility. Boasting four comfortable bedrooms and two private bathrooms, Blissful Sunburst West is the ideal retreat for a family or group of friends looking to reconnect and create a new generation of memories. Be sure to check out more photos of this vacation property and imagine yourself soaking up the sun on the soft sands of Emerald Isle.
Blissful Living
Entering this chic duplex will take your breath away. The walls are freshly painted with a color reminiscent of island sunrays and pair perfectly with Emerald Isle's positive yet relaxing vibe. The spacious living area inspires relaxation and invites you to kick off your shoes and sit back with your favorite people.
Blissful Sunburst West provides you and your guests with plenty of seating options as well. Sprawl out on a comfy couch or spend some time lounging on a love seat. The living room will inspire you to plan fun games or movie nights. A coffee table provides you with a spot to rest snacks and beverages while watching your favorite show or team on the large cable-ready TV.
Right next to the living area is the duplex's fully equipped kitchen. This cooking area provides you with all the appliances and space needed to prepare your favorite meals. You will be inspired to make a run into town for some fresh-caught seafood once you enter this part of the vacation rental. Sugar-white cupboards offer you the storage space needed for all your ingredients, and a large refrigerator is ready to be packed with all the essential snacks and drinks.
Once you're done preparing dinner, invite your guests to experience a Carolina coastal meal on a dining table with seating for up to six. There's nothing like spending an evening with those you are closest with as you enjoy a delectable meal. There are even three seats at the bar for added space for anyone looking to enjoy a mid-day snack.
After dinner, keep the good times rolling. Make your way to the fully furnished balcony and enjoy reminiscing about your favorite memories from the day. This vacation property's balcony was designed for creating memorable moments over cold beverages with a coastal breeze providing the perfect atmosphere.
Blissful Sunburst provides every guest with access to high-speed internet and here is an in-house washer and dryer for any clothing that needs refreshing during your stay.
Recharge
Blissful Sunburst West will provide you with rest as memorable as your island adventures. After experiencing the Crystal Coast's attractions, curl up on a soft bed and experience a good night's rest. Each bedroom provides guests with ample space for all their belongings and is uniquely decorated with beachy décor and vibrant coastal colors.
The master bedroom was designed to provide you with a perfect Crystal Coast experience. The plush, queen size bed is softer than a cloud and ready to provide you with the rest you desire. A private, spacious bathroom gives you an adequate amount of space to prepare for a night on the town or a morning on the sand.
The three remaining bedrooms are just as pleasing. Each option will add delight to your guests' vacation experience. Two rooms room offer a queen-sized bed and the remaining room has a pair of twins ideal for younger guests.
Memorable Experience
Blissful Sunburst West provides a new experience to Emerald Isle's visitors. It's more than a vacation property, it's a lifestyle. This vacation retreat is just a stone's throw away from the refreshing waters of North Carolina's Crystal Coast.
After enjoying a freshly made breakfast, pack a bag of snacks, drinks and plenty of towels, it's time to head to the beach. An unforgettable island getaway should include plenty of time swimming through the water and soaking up the rays. Be sure to plan an evening on the beach too. Walking along the shoreline is just as refreshing as swimming. The waves splashing against your feet will help you cool down after a day spent on the beach, and breathtaking sunsets are second to none.
After a day spent tanning and relaxing on the sand, head back to your vacation property and rinse off with a hot and cold shower before cooking a delicious meal on the outdoor grill.
Book Now
Blissful Sunburst West is perfect for travelers searching for sunshine, sand and smiles. With plenty of space, desirable amenities and close proximity to the beach, there's no better time to check the calendar and secure your getaway with Emerald Isle Realty.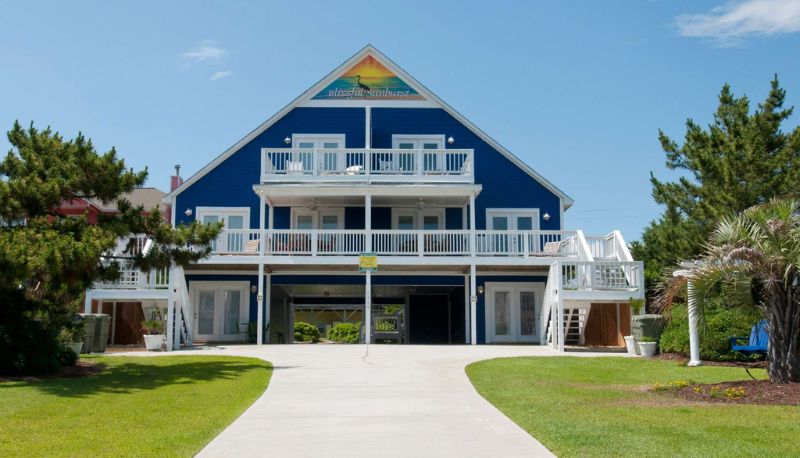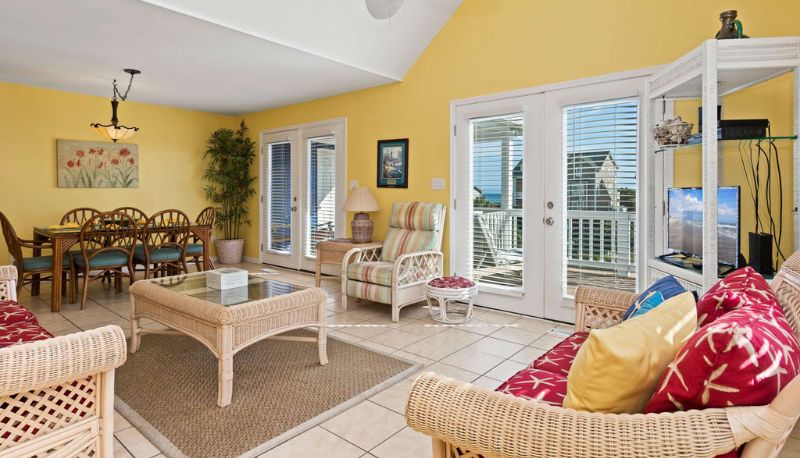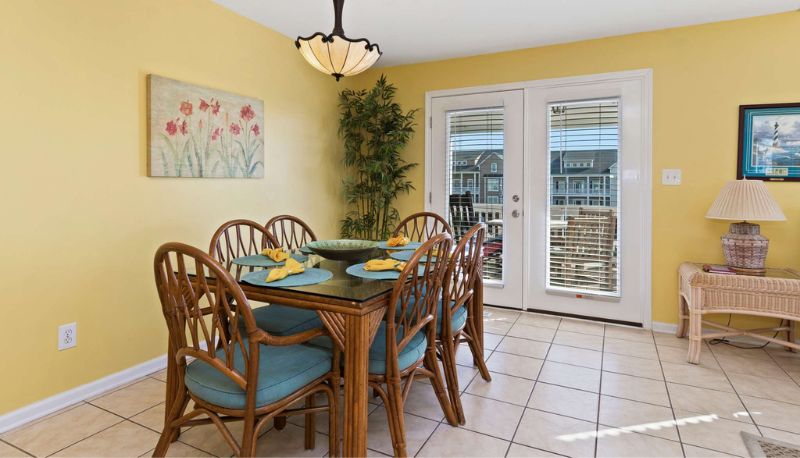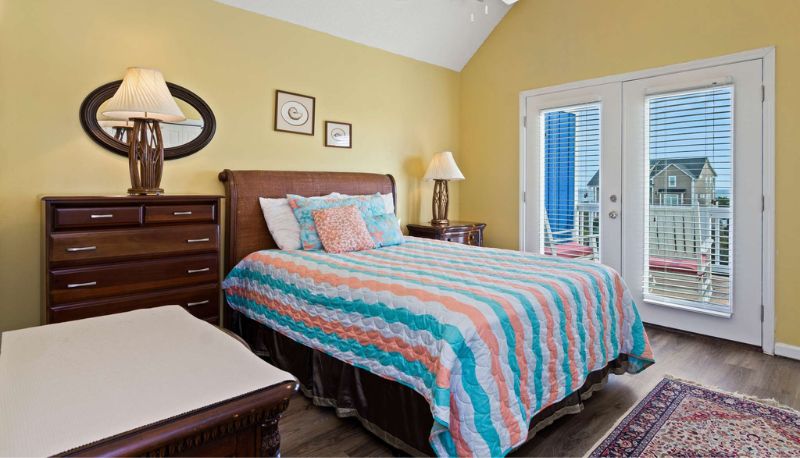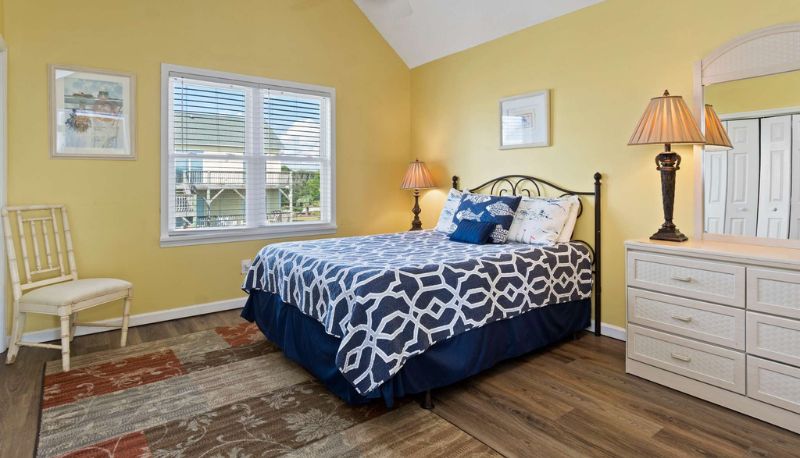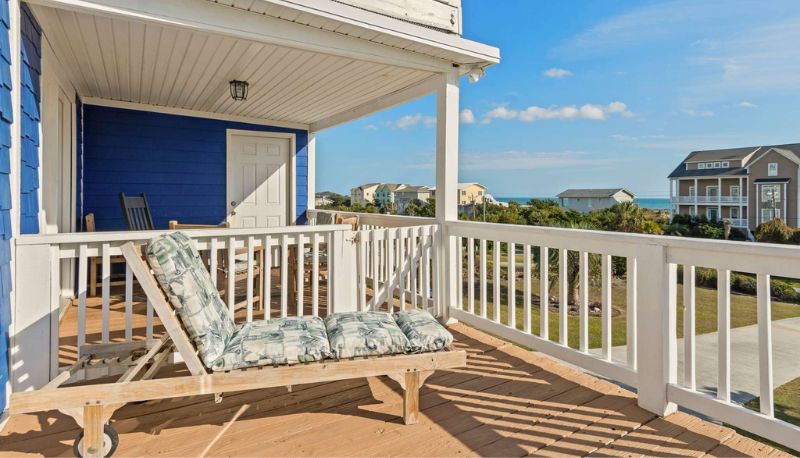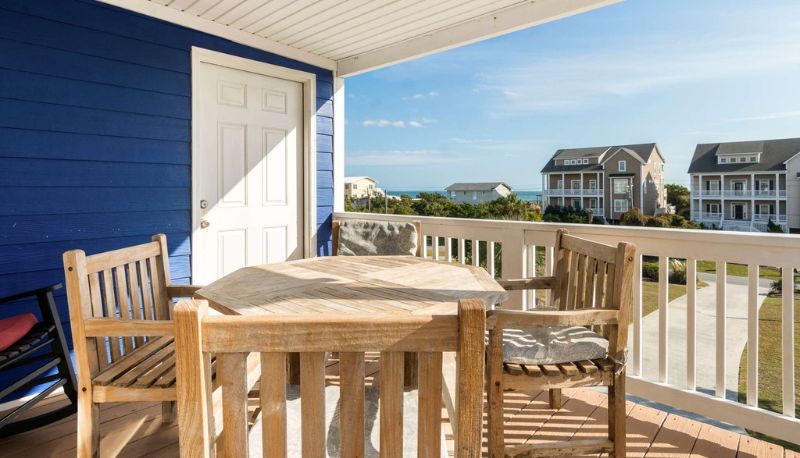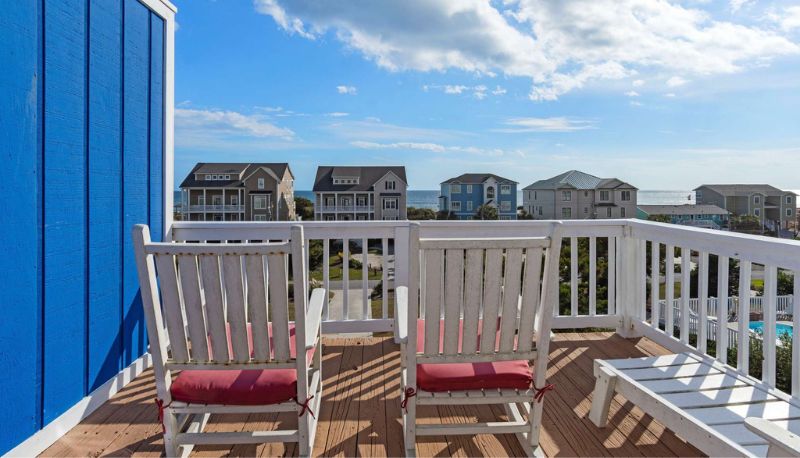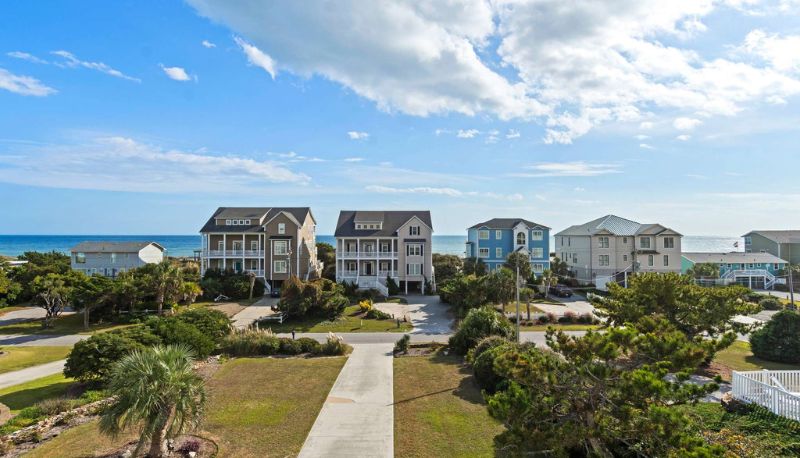 Save it for Later