Seaside getaways provide an escape for anyone looking to step away from their day-to-day routine to experience a new adventure. The sound of rolling waves is a delight and radiant sunshine creates the ideal environment for enjoying long days on the beach. This week's featured property, It's About Lime, will allow you to pick a spot on the Crystal Coast's long sandy beach, lay down your towel and watch the world go by. This vacation property will be the location of your family's new generation of memories. Be sure to view more photos of this Atlantic Beach cottage as you plan your next island adventure.
Make It Your Time
It's About Lime is located on the middle row of Sea Dreams, a luxurious coastal community in Atlantic Beach. This coastal cottage is a treasure ready to reward you with many opportunities for relaxation. It's About Lime's two levels are filled with comfy areas to kick back with your favorite people and recharge on the coast.
The second floor living area is not your traditional entertainment center surrounded by furniture, it's a sanctuary for peace and comfort. This tranquil room stands out among others with cathedral ceilings that create an open and spacious environment. When you walk in, you'll be greeted by beachy décor and a beautiful library filled with many literary adventures to experience while you unwind on one of the couches or plush armchairs. Large windows allow sunlight to fill the room and the stained glass only adds magic to the atmosphere. A large smart TV is mounted above the fireplace, and a coffee table creates the perfect spot to set out some snacks while you enjoy a viewing of "Endless Summer."
A few steps away from the living room is a fully equipped kitchen with everything needed to prepare a fresh breakfast or gourmet dinner. After your delightful meal is ready, serve up your guests on a large picnic-style table large enough for eight. After swapping stories at dinner, make your way to the deck. The private, outdoor spot comes complete with plenty of seating options for you and your guests to enjoy a night of fresh ocean air and good company. It's About Lime also provides you with daily amenities like a washer and dryer and high-speed wireless internet for all guests.
Heavenly Sleep
It's About Lime is all about making sure you get that much-needed time for sleep. This coastal cottage boasts three bedrooms and two and a half bathrooms, so you can rest assured each guest will experience comfortable nights during their stay. Each bedroom is beautifully decorated and provides guests with enough space to store their belongings.
Two bedrooms feature a queen-size bed ready to guide you to an enjoyable slumber as memorable as a day on the beach. The remaining room has a set of twin beds ideal for younger guests. The lower-level space provides a few futons as well as a wet bar and mini-fridge for added convenience. Each room also boasts a smart TV, perfect for your guests to catch a show before turning in.  
Island Time
It's About Lime is located in Atlantic Beach, North Carolina. A town recently recognized as one of the best beach destinations in the state. This vacation property is within walking distance from beach access. So, whether you desire walking the shoreline collecting seashells or enjoying a refreshing swim, you can get there quicker than two shakes of a laughing gull's tail.
Add visiting Oceanana Pier to your vacation itinerary. It's Atlantic Beach's only ocean fishing pier, and it stretches nearly 1,000 feet into the ocean. A hot spot for anglers and ocean enthusiasts alike, the pier is an excellent place for an evening walk to watch a breathtaking Crystal Coast sunset. In addition to being a visually pleasing location, the Oceanana Pier House also serves breakfast, lunch and dinner.
After enjoying the waves roll in all day, ease into the evening at Sea Dream's community pool. While staying at It's About Lime, you will have access to this refreshing hangout. Be sure to find your lost shaker and salt; the gazebo has stunning ocean views that pair perfectly with a frozen beverage.
Be sure to plan a day that includes visiting nearby gift shops and step into some local restaurants serving up drinks and some of the best surf-and-turf you can find along the Crystal Coast. This vacation retreat is also a short drive from North Carolina's most visited state park, Fort Macon. An attraction for history buffs and adventurers alike, this state park provides visitors with options for guided tours through a 19th-century fort or take a walk on the wild side on the Elliot Coues Trail.
Book Today
You're destined for days of sponge cake and watching the sun bake at It's About Lime. With luxurious amenities, elegant design and a promise to enjoy a sizzling season on the coast, you owe yourself a treat by scheduling your next getaway to Atlantic Beach with Emerald Isle Realty.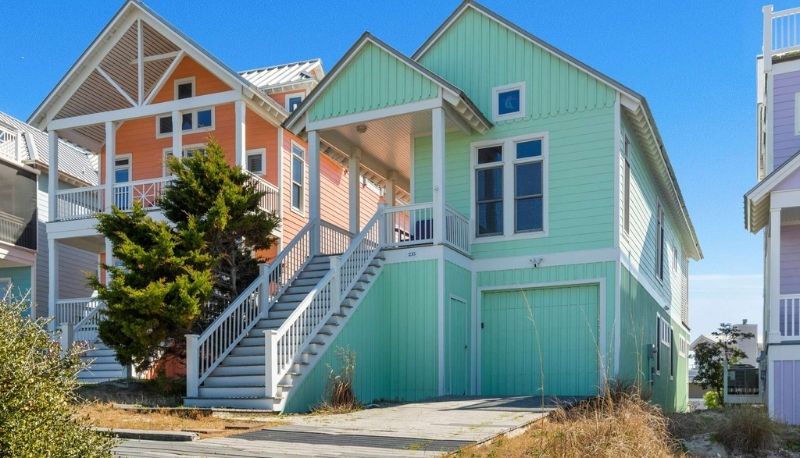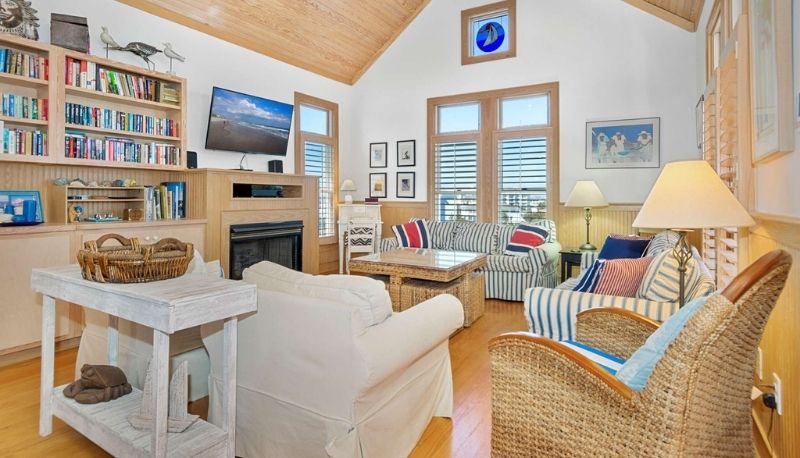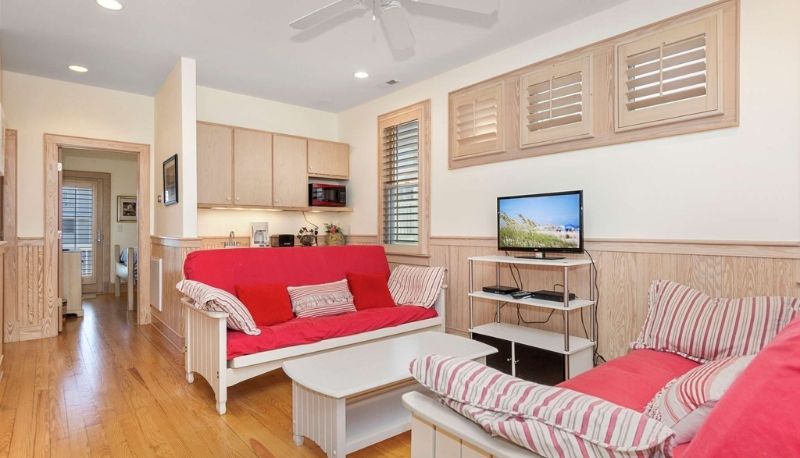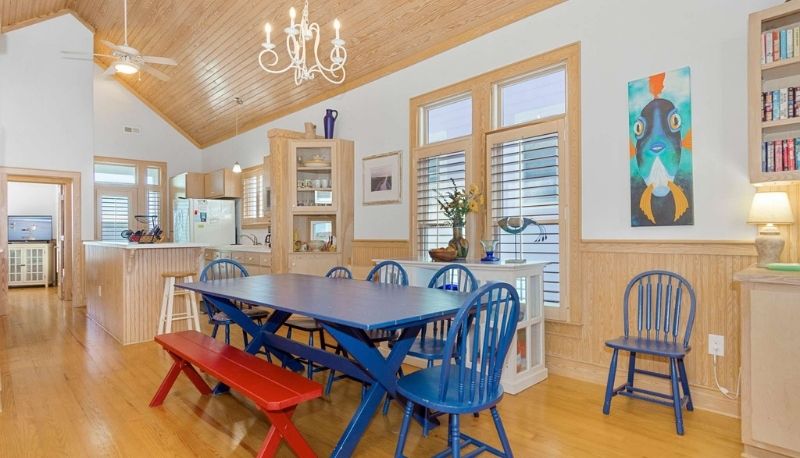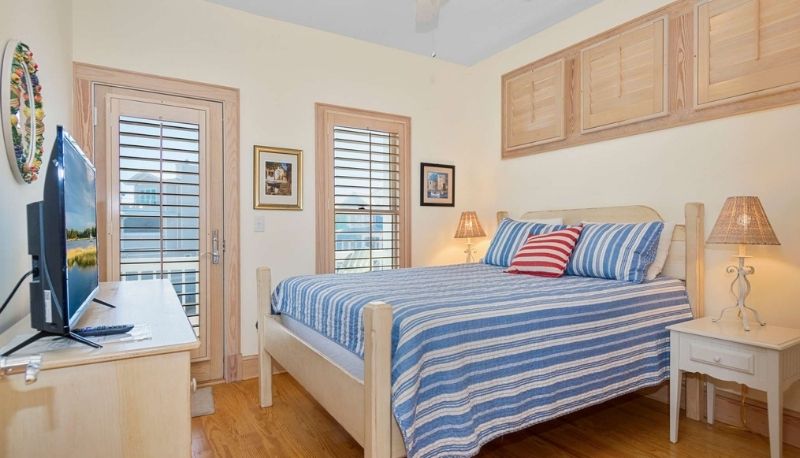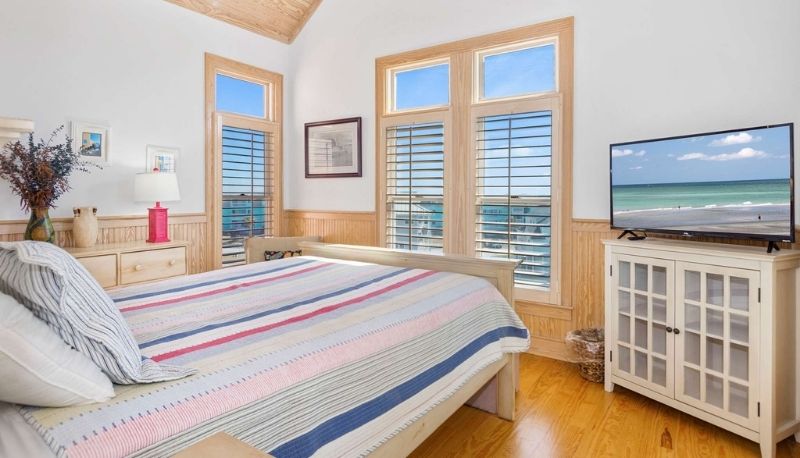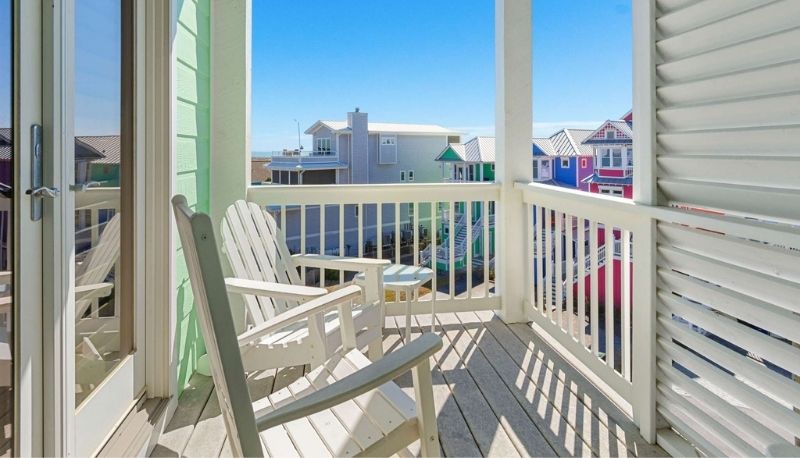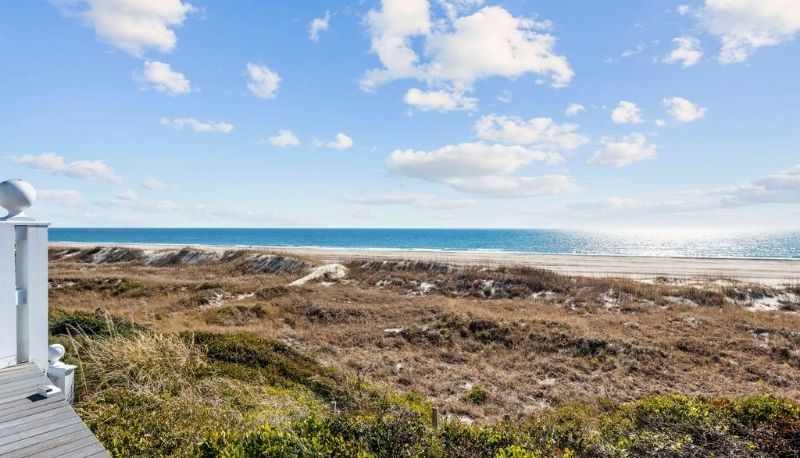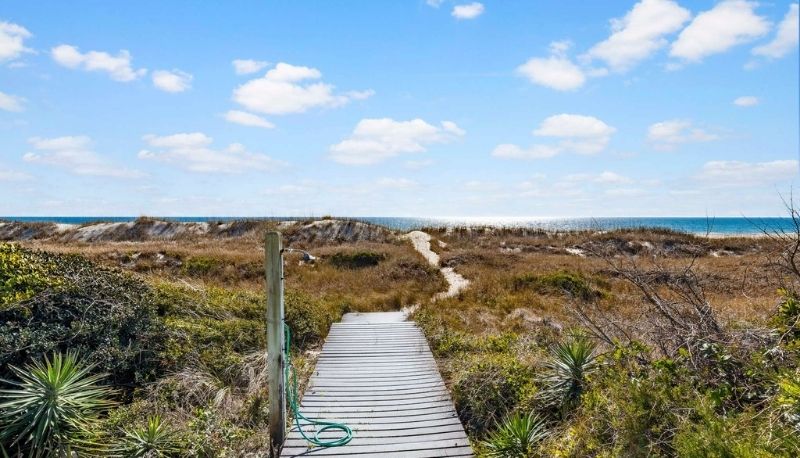 Save it for Later