Your next getaway to North Carolina's Crystal Coast will be out of this world after you get a peek at this week's featured property. The exotic luxuries of Neptune will help create an island experience that you'll never forget. Imagine yourself gazing past the sea oat meadows from the deck of this oceanfront cottage as you scroll through photos of this beautiful vacation rental property.
Out of This World Beauty
An oceanfront cottage like Neptune begs to stand out. The sky-blue and sugar-white exterior promise the kind of party only seen in classic beach movies, and the multiple balconies will inspire you to dive right into relaxation. If you do decide to unpack, skip the stairs. The home elevator has access to each floor to assist with unloading.
Step inside this oceanfront rental and marvel over the modern architecture and décor, as they both take center stage. The living area is beautifully illuminated by the recessed lighting fixtures and large windows. With endless ocean views and ample natural light, this spot is sure to be a favorite for guests looking to catch up on a good book or relax. A variety of seating options provide you with several spots to take a load off and get cozy.
Right off the living room is Neptune's beautifully designed kitchen. With a long island and large cooking area, preparing meals will be a dream. The cooking area boasts two ovens perfect for doubling up on any meal or a large feast. Display your crab legs and oysters on the bar for your guests to enjoy some appetizers as you cook dinner. Then serve up your savory paella in the formal dining area on a wooden table with enough seating for eight. Neptune also provides you with another dining space that boasts two tables, each with enough seating for eight and in an area with plenty of natural light pouring in to set the ambiance for breakfast, lunch and dinner. Cleanup will be a breeze with two full-size dishwashers.
Neptune goes beyond the traditional home. This oceanfront cottage provides the perfect setting for any entertainer. This professionally designed rental is an architectural masterpiece. The main floor is perfect for movie or game nights. Lay out your favorite snacks and keep your beverages chilled in the oversized refrigerator. After an evening spent playing Pictionary, take the party outside. This home allows you and your guests to make your way to the spacious deck easily. This personal piece of paradise has plenty of seating options. Whether you're watching the sun rise or set, the deck is the ideal spot for coffee, conversation or contemplation.
Movie nights are not limited to this vacation rental's living room. Neptune boasts a spacious recreation room with a wet bar, pool table for the sharks of the group and wonderfully sized Smart TV for shows or music. For the movie lovers, plan a movie night. The entertainment hub boasts a private theater with surround sound and plenty of seating to enjoy your favorite flicks with your favorite people.
You and your guests will also appreciate Neptune's additional amenities. All guests will have access to high-speed wireless internet, a complete laundry room and an outdoor gas grill for backyard cookouts.
Galaxy of Comfort
Neptune introduces you to a whole new world of comfort when it comes to a night of rest. You and your guests will be more than pleased with eight bedrooms and nine and a half bathrooms. All the rooms are beautifully decorated with fun, beachy colors and feature nautical-inspired décor and provide you with ample space to store your belongings.
Nearly every bedroom of Neptune provides guests with breathtaking views of the Atlantic Ocean. You will live like island royalty with five master suites, each with a king-size bed, a spacious private bathroom and deck access. The remaining three rooms provide guests with a queen-size bed, full-size bed and set of full-size beds. All bedrooms offer their own private bathroom and TV.
Coastally Cosmic
Planning for island fun will come easy while staying at Neptune. This coastal cottage is in Atlantic Beach, NC. Neptune provides you with dedicated, private access to the golden sands of the beach. Wake up early and jump into the Crystal Coast's refreshing waves quicker than it takes to toast an English muffin. After a day spent relaxing, combing the beach for seashells or perfecting your body surfing technique, head back to your island retreat for some more outdoor fun.
With multiple levels of balconies and a large private pool, Neptune was designed for outdoor fun! The backyard is lush with greenery, and the alluring poolside gazebo is perfect for grabbing a quick snack, a cold beverage and a break from the sun. After the sun sets and the evening wind begins, enjoy the warmth of the private hot tub located on the second floor with an elevated view of the coast.
Before heading inside for the day, you and your guests can wash off the day in the enclosed hot/cold shower. Neptune is also located near the local markets and gift shops, so you can stock up on groceries and pick up gifts for someone back home.
Book Now
Let Neptune skyrocket that salt-washed escape to the next level. Neptune is the perfect property for your island experience. With plenty of space for all to catch up on relaxation, private beach access and plenty of options for outdoor fun, you're sure to create a memorable experience. Schedule your group's luxurious getaway today with Emerald Isle Realty.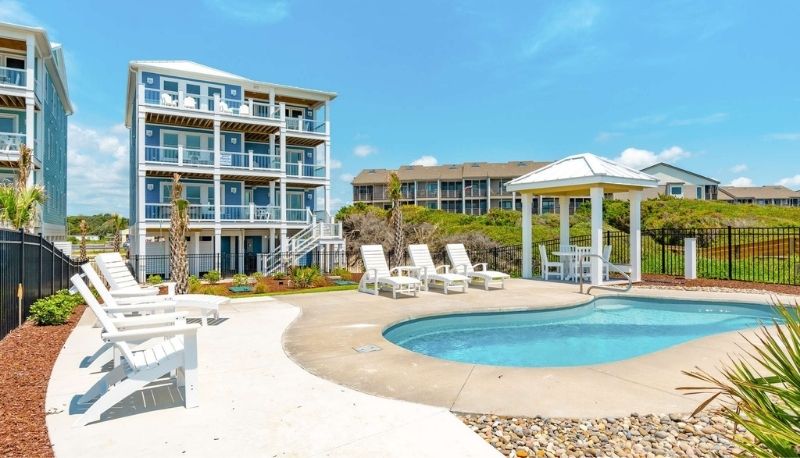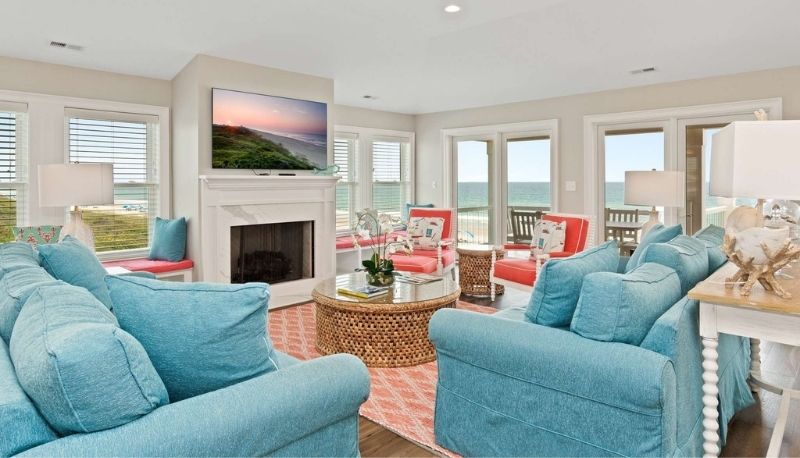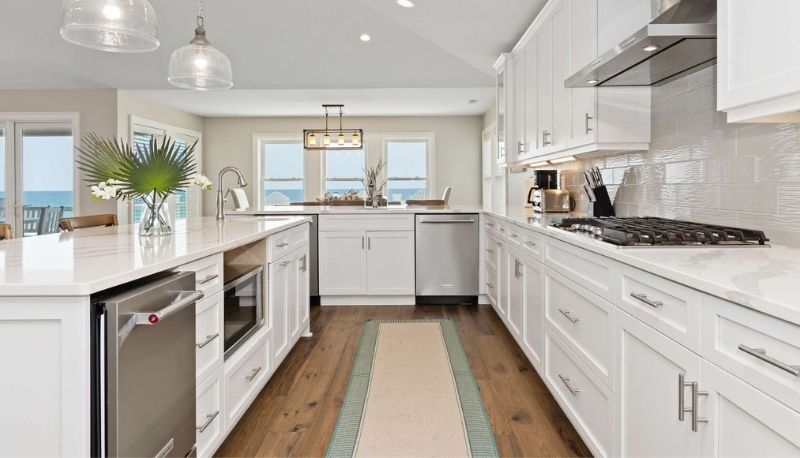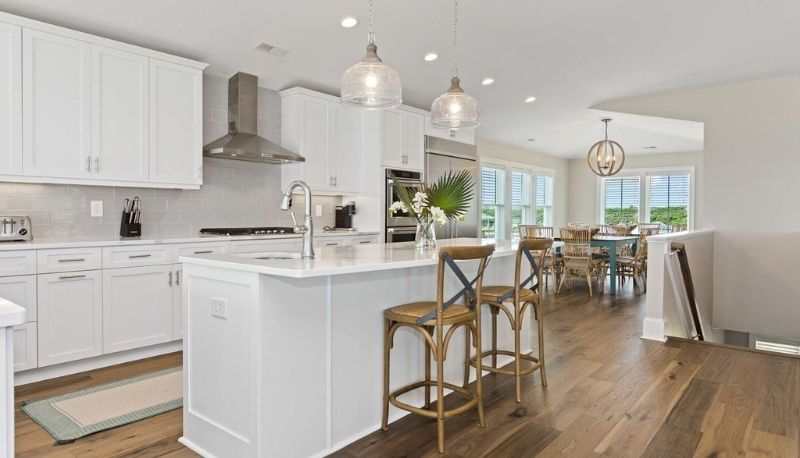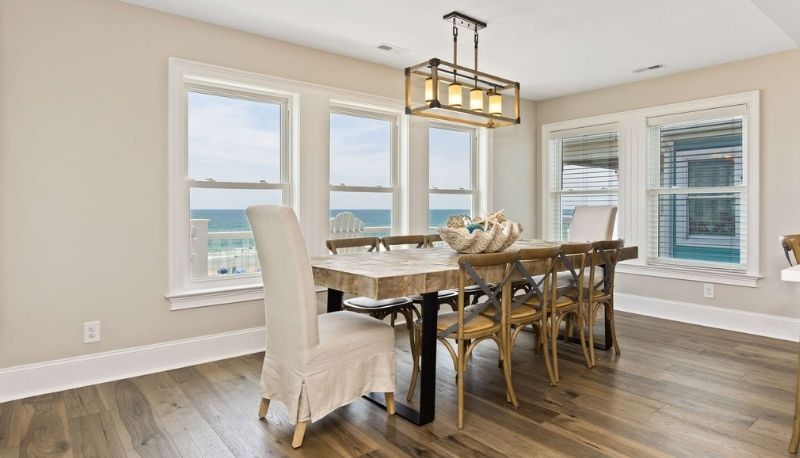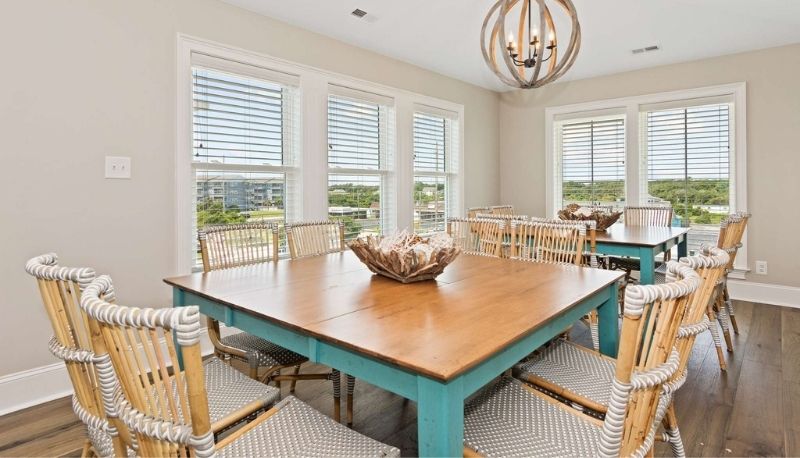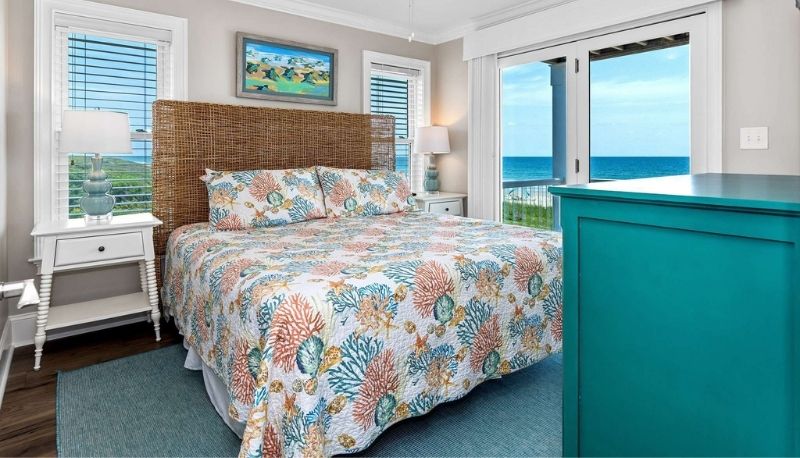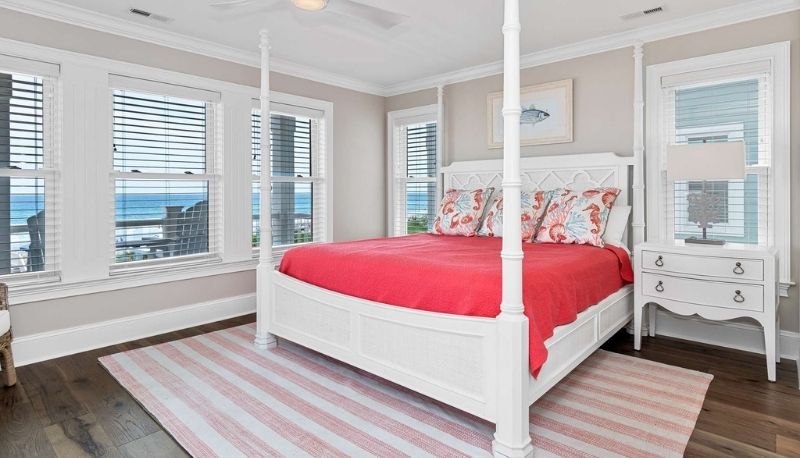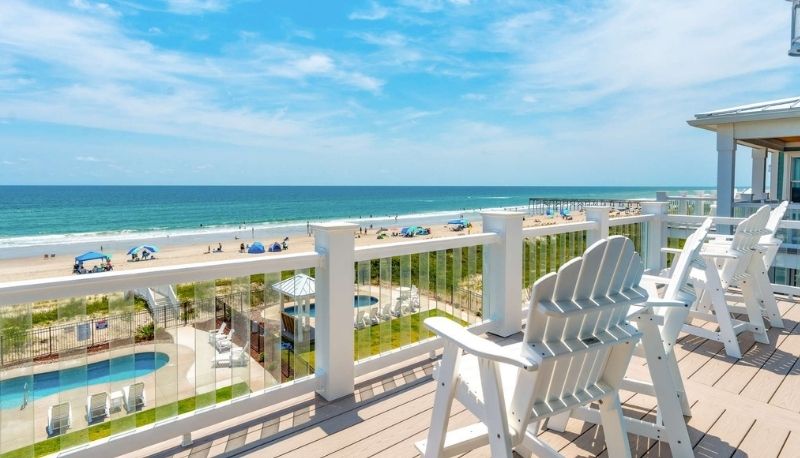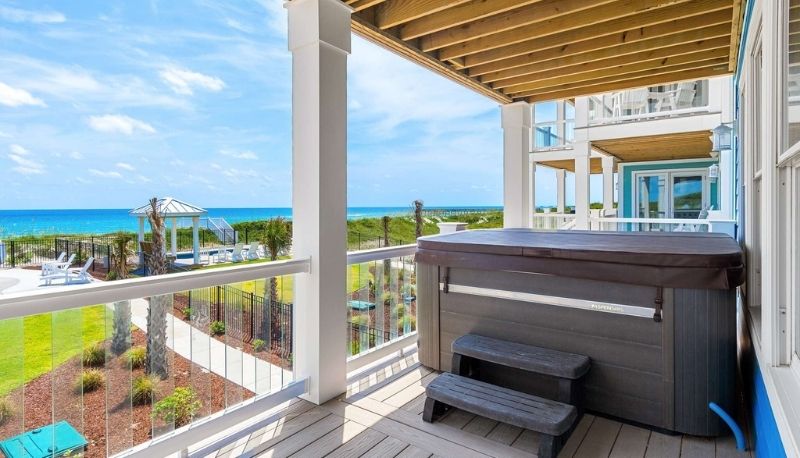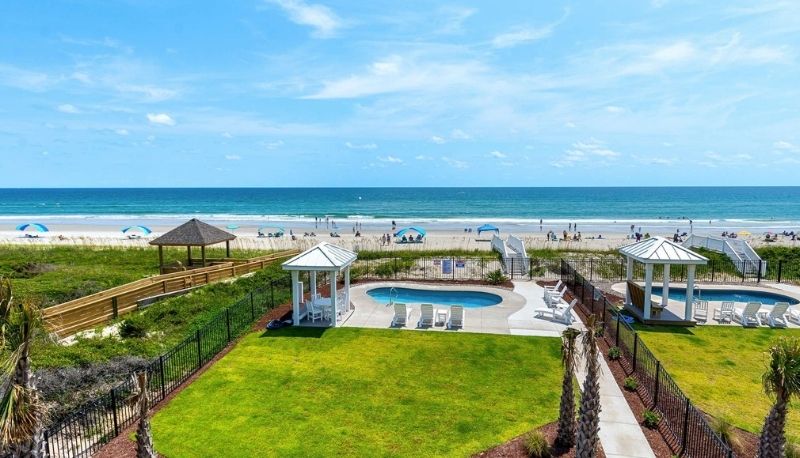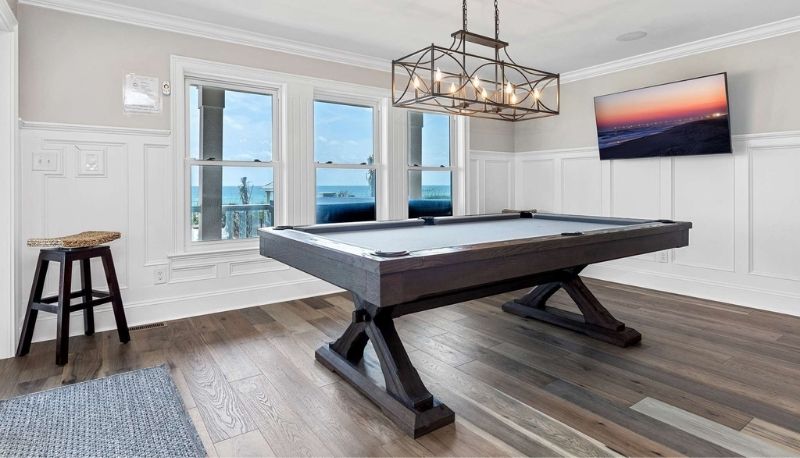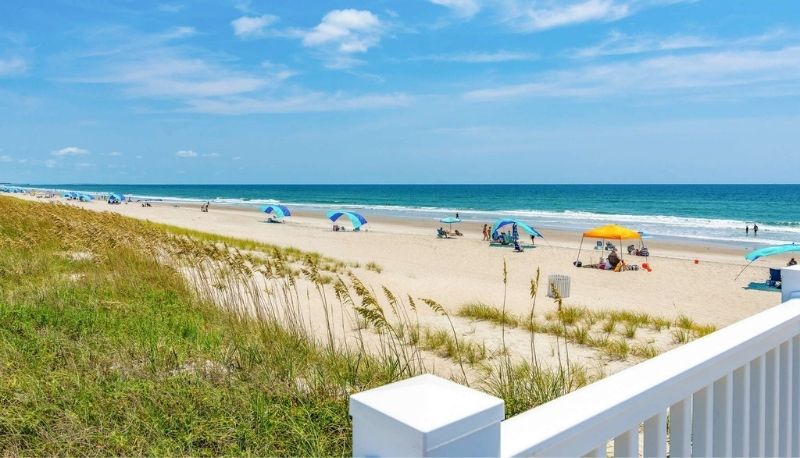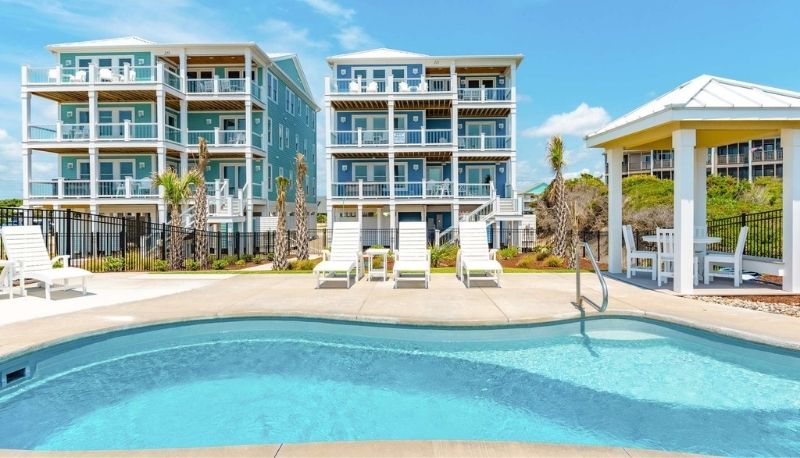 Save it for Later