Getaways to North Carolina's Crystal Coast are the highlight of the year for any family, but a vacation can be a bit more exciting, especially for kids. If hanging around a cold landscape doesn't sound like the perfect way to spend the season, add a little bit more enchantment and warmth to your life by planning a beach getaway to Emerald Isle. As you gather with your loved ones this holiday season, check out these excellent tips for planning your family's next vacation!
1. Book your holiday vacation as soon as possible
When it comes to planning a memorable getaway during the holidays, it's ideal to book your vacation as soon as you can. Whether you're looking to ring in the New Year on the beach or schedule a romantic getaway, the earlier you begin planning, the more options you have. While organizing your next vacation, be sure to check out Emerald Isle Realty's stunning properties! The website's user-friendly design allows users to customize their search when looking for their ideal property. You and your loved ones can scroll through the property images and envision yourselves cooking up a family dinner in the picturesque kitchens, or lounging poolside after a game of beach volleyball.
From charming beach cottages to cozy condos and duplexes, each unique vacation rental provides guests with comfort and all the amenities you need for a perfect vacation. Our spacious duplex homes are rented as private halves of a divided home that are usually mirror images of each other, each with its own charming decor. Rent both sides of these spacious and comfortable duplex rentals in Emerald Isle for your next multi-family reunion or friend's vacation.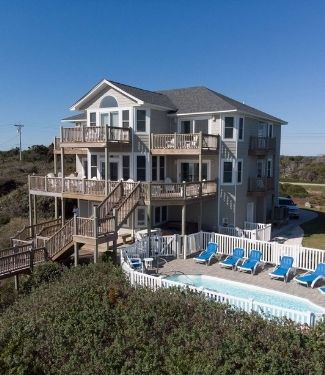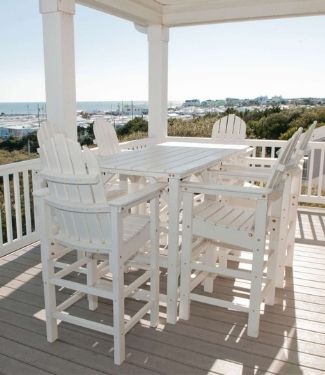 Once you've found the perfect North Carolina beach rental for your vacation, book online with Emerald Isle Realty or call (855) 891-1962 for a personal experience with one of our reservation specialists.
2. Decide what amenities are the most important
Selecting the ideal vacation property for your family's holiday getaway is a priority during your planning process. A lot of things come into play when picking the right home. The number of rooms and proximity to town are a given, but you should also pay attention to the amenities included.
Our Emerald Isle vacation rentals have all the luxuries you need to make your family vacation one to enjoy and remember for a lifetime! Each of our charming properties features a variety of desirable amenities to make your rental feel like home.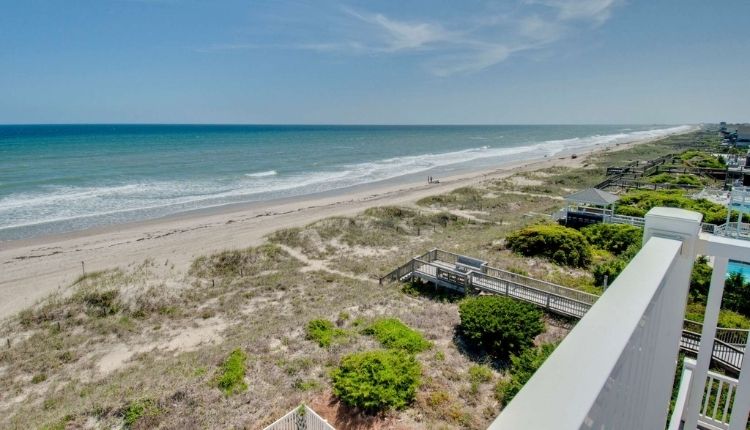 Our vacation properties provide you with a fully-equipped kitchen ready for your special holiday dinner. Plus, many of our properties boast ample storage space and spacious granite countertops. Suppose you're planning to spice up the menu a bit this holiday season. In that case, be sure to select a vacation property that comes complete with a gas or charcoal grill. Dinner served on the patio with your favorite family recipes is sure to be a memorable one.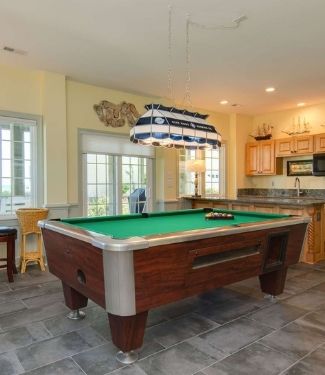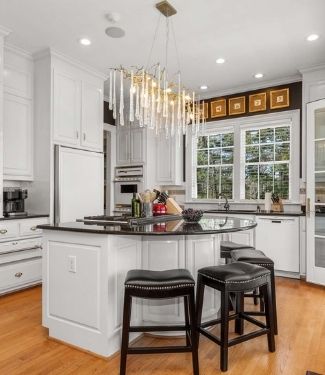 Hundreds of our homes boast a few additions that are sure to add some extra comfort to your stay. Keep the entire family entertained in one of our vacation rentals outfitted with a recreation room. Each of these entertaining spaces is uniquely designed and equipped with large TVs, arcade favorites, the latest gaming systems, and more! If you're looking to unwind outside, how does soothing your muscles in a private hot tub sound? Ease into the evening and admire the coastal sunset while letting the warm bubbles create a whirlpool of relaxation around you. Find your Crystal Coast vacation rental by amenities listed on Emerald Isle Realty's website.
3. Save money by driving
Emerald Isle's ideal location in North Carolina makes it the perfect driving destination for families looking to freshen their views. North Carolina cities, Raleigh, Greensboro and Charlotte, are just a few hours away from the second-to-none vibes of the Crystal Coast. If you are ready to get away from your city's holiday rush and last-minute shoppers, make plans to spend your getaway in Emerald Isle and enjoy unwinding with your family and friends.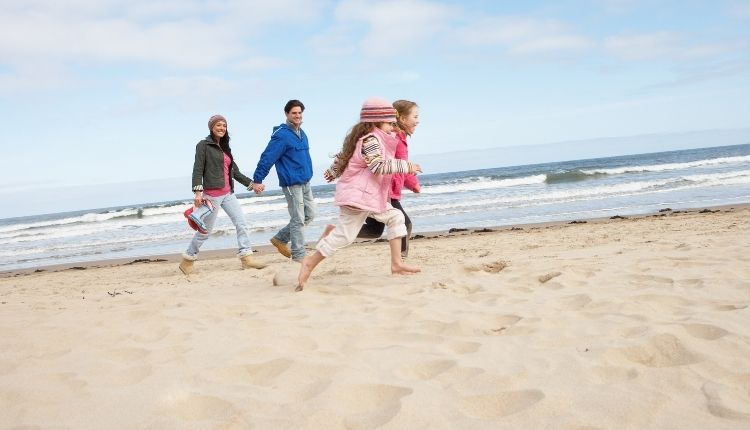 The island's tranquil beaches offer the perfect backdrop and add warmth from the sun to any trip. From morning walks to picnics, you will find plenty of ways to get out and enjoy some time on the beach. Our beaches are also less crowded during this time, so relaxing and finding plenty of space along the coast is as easy as enjoying a cup of hot chocolate on a cool night under the stars.
North Carolina's Crystal Coast is home to a variety of habitats and ecosystems as well. These natural locations are perfect for exploring and enjoying the beauty of nature. Go for a hike in the Croatan National Forest with its 160,000 acres of beautiful views. Be sure to check out two of the most popular trails — the Neusiok Trail and the Patsy Pond Trail.
4. Plan to join in the seasonal festivals and celebrations taking place
Suppose you're celebrating the holidays with us on the Crystal Coast this year or thinking about joining us in the future. Here are a few festivals that are sure to bring some cheer to your visit. Celebrating the holidays in a tight-knit coastal community is the way to go. Where there are small towns, there are small-town festivities unlike any other holiday experience.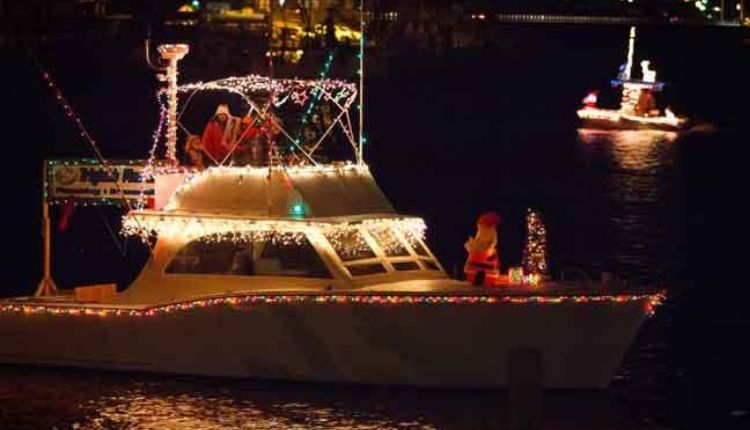 Kickoff the holidays with the Swansboro Christmas Flotilla on November 26! At dusk, on the Friday after Thanksgiving, take a trip to Swansboro's scenic waterfront and watch the twinkling parade of lights down the White Oak River. Christmas classic tunes will fill the air and holiday treats like funnel cakes, cider and hot cocoa will only make the experience even sweeter. You will be amazed by the boats' bright lights and décor, and you might even catch a glimpse of Saint Nick!
On Saturday, November 27, be sure to attend the annual Emerald Isle Christmas Parade and Tree Lighting. This holiday event is a favorite for locals and visitors alike, and it's another fun way to ring in the Christmas season. The parade is held in the heart of town and features a line of floats that capture both the seasonal and the coastal spirit.
After the parade is over and Santa Claus has made a special appearance, make your way to Merchant's Park for the Christmas tree lighting around dusk.
The first weekend of December marks the celebration of the Crystal Coast's waterfowl heritage to the Core Sound Museum on Harker's Island. This one-of-a-kind celebration brings together dozens of artists, carvers and crafters who showcase their work during the Core Sound Waterfowl Weekend. Throughout the weekend, in addition to the museum filled with artists and crafters, patrons can enjoy unique events, great food and entertainment.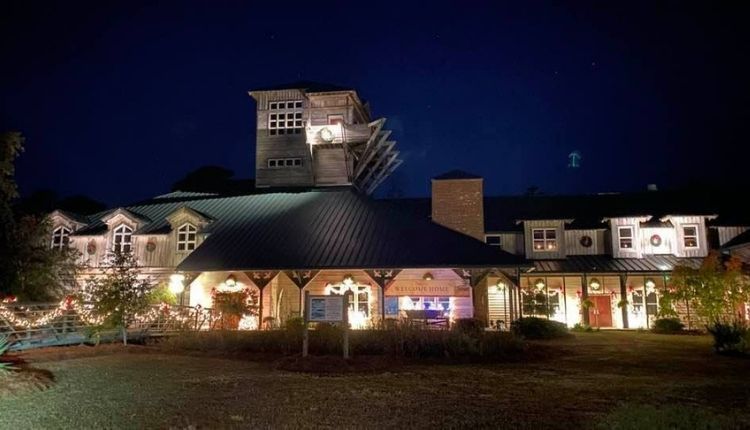 Be sure to check out our complete list of holiday festivals and start planning which festivals you'll attend!
5. Keep your schedule light
While adding in holiday activities is essential to any family's getaway, save time to relax. The main priority of any good vacation is to have a memorable time and return home feeling refreshed and rejuvenated. The unplanned events and activities usually end up being the most memorable and allow you and your family to unwind and have time for yourself.
Be sure to explore the various activities and attractions of Emerald Isle. Plan what coastal communities you would like to visit or trails you and your family would enjoy hiking. This vacation is about creating a memorable experience for all. By the end of your trip, you'll be glad you didn't bulk up your itinerary and instead allowed for quality family time.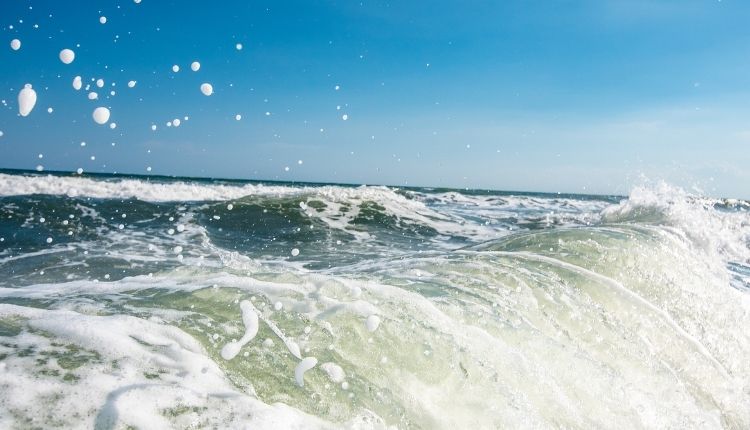 6. Be flexible and enjoy the quality time with your family
The off-season in Emerald Isle is a great time to get away and enjoy some quality time with the family. There is nothing like changing up the traditional family gathering by spending it together on a beach vacation. Whether you're giving the gift of vacation or enjoying a vacation during the holiday seasons with us, Emerald Isle Realty is here to make those times even more enjoyable for your friends and family.
The beautiful emerald green waters of the Atlantic create endless options for adventure and exploration. The coast is an adventure and spending time with your loved ones in paradise will be a cherished experience.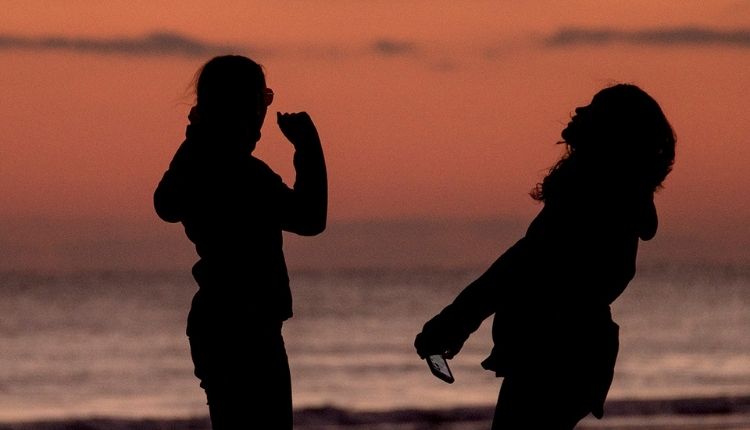 Give the ones you care about a holiday vacation to cherish for a lifetime, whether it's now or next summer. From charming vacation rentals to seasonal activities on the Crystal Coast, schedule the winter getaway that only Santa could create with Emerald Isle Realty.
Save it for Later